Growing an Audience on Instagram When You're Focused on Written Content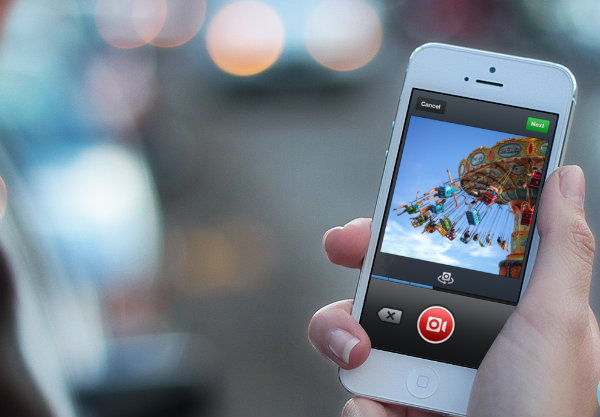 Just because photography isn't part of your content strategy, doesn't mean you have to neglect Instagram.
Instagram is one of the newest social media sensations. This site allows people to edit and post photos directly from their mobile devices. It's become popular with brands, as well as with individuals. Social Media Examinerreports that 40 percent of top brands include it in their marketing strategy. Businesses that are not photo-based may not be sure how to use Instagram effectively or how to grow their audiences though -- especially if they don't have a solid base of original photography. Here are a few alternative ways you can grow a presence on the social network.
See also:How to Grow an Audience on Facebook That Will Convert
Connect and Comment on Influencers' Photographs
As with any social media site, you can get more out of Instagram via your responses to other people's posts than via your own. Make a point of commenting on relevant people's photographs. This will help capture their attention and may result in them following you back.
Concentrate on connecting with people who have similar interests and already have a large following. These people are highly influential; their interest in you may result in a sudden surge of followers.
Use Hashtags
Hashtags were originally popularized on Twitter but are now a source of leads on Instagram as well. Hashtags are keywords related to your industry that you set off with the hash sign (#). Other users can search for posts that use their favorite hashtags.
Before choosing your hashtags, do a little bit of research. Find out what the most popular and relevant keywords are for your industry. Use these keywords in your posts to attract more traffic to your Instagram page.
See also: How Often Should Your Business Tweet?
Post Only High Quality Photos
It may seem obvious, but don't post photos that are blurry, chop off people's heads or have extraneous items in the background. A surprising number of Instagram posts are not high quality; making sure to only post your best work makes your business stand out and demonstrates professionalism. People want to see good photos, so your perfectionism in this area will attract followers to your page.
If you are new to taking photos with a mobile camera, you may need to practice before you can post to Instagram. Even if you are a professional photographer, mobile photos can be challenging. Don't be afraid to delay the launch of your Instagram page in order to up your skills.
Post Consistently
Don't post a bunch of photos, then wait a month to post more. People want to follow Instagram users they can interact with on a daily or near-daily basis. Make sure you update your page at least three times a week to maximize your followers' interest in you.
Post a Variety of Photos
No matter what kind of business you're in, there are a lot of different types of photos you can post. Here are some ideas:
Post photos of employees at work so followers can put a face to your company.
Post pictures of products you sell, especially new products.
Post pictures of items you recommend to clients.
Post inspiring photos.
Post photos of seasonal changes as a lead-in to what you can do for customers this season.
Post different types of photos in order to keep your page fresh and keep prospects coming back for more.
Interact with Followers
Finally, take the time to respond to comments on your Instagram photos. You should also make a point of looking at your followers' photos and responding to them. The more you interact, the more respect your followers will gain for you. Interaction also helps followers recommend you to their friends.
Have you built an audience on Instagram? Or how to find great Instagram Designers? Share your stories with us in the comments section below.
To Read More About Content & Social Media, See Below:
How Small Businesses Can Use LinkedIn's Publishing Platform How to Make Sure Your Content's Quality is Suitable for Google News How to Use Twitter for Customer Service
Ready to put your content into overdrive?
Introducing Scripted Cruise Control: Content marketing strategy, content creation, account management, and analytics starting at $1499/mo.
Learn More

Ready to put your content into overdrive?
Introducing Scripted Cruise Control: Content marketing strategy, content creation, account management, and analytics starting at $1499/mo.
Learn More
Subscribe for the latest in Content Marketing & Freelance Writing!
Get Started
Try Scripted
Free

for a Month

Your first month is on us.