How to Report on SEO
Whether you're reporting on SEO for your clients or as an in-house expert, creating an SEO report is a fundamental job that someone has to do—and it can be quite daunting. Your SEO report will be seen by many eyes, but what's worth remembering is that these eyes may very well know nothing about the metrics you're tracking or what they mean. Understanding this is important, because it will empower you to create an SEO report that will be digested, understood, and meaningful to all who read it. 
If you have no idea where to start with your SEO report or you're afraid that you're getting too technical, here's a guide to walk you through the step-by-step creation and remind you about what's important. 
What is an SEO Report?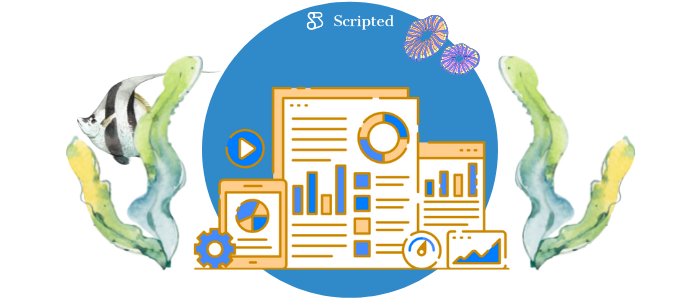 If you've never created an SEO report before, its purpose is to swiftly communicate the current state and value of a brand's SEO strategy to the company's stakeholders. The report should summarize the efforts you've made and, more importantly, the impact those efforts have on the business and its revenue. 
Since most everyone can access a Google Analytics dashboard and see a website's traffic at-a-glance, even breaking down where it's coming from, SEO reports are being held to a much higher standard these days. Stakeholders, even if they don't track the basics, expect a more advanced and robust summary of what's happening. At the same time, no one has time to digest a hundred pages of metrics.
At a minimum, your SEO report should include:
Progress so far

Activities and their impact

Recommendations to improve future performance
The purpose of your SEO report should be to share the most impactful metrics and demonstrate how the brand's SEO strategy is currently supporting defined KPIs, along with suggestions so it can do better in the future. Not only should the report highlight the progress, but it also needs to identify what isn't working. 
The Best Metrics to Include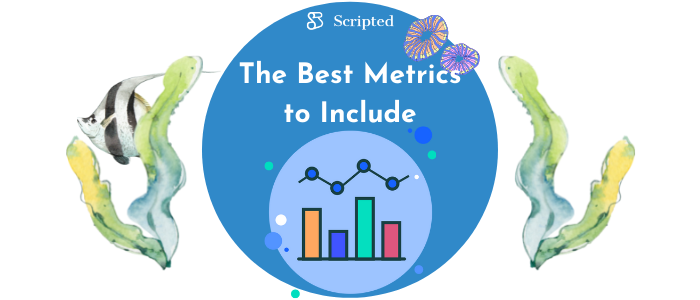 Perhaps one of the most comprehensive lists of what an SEO report should include comes from Databox, who asked over a hundred SEO professionals the most important metrics that an SEO report should never leave out. They came up with a list of 39 things, so let's go through them one-by-one.
Overview
The SEO report should always start with a brief overview that summarizes the report's most important points. This hooks the reader and lets them know that the report will offer real value. Preferably, this overview immediately reveals the impact of the SEO strategy for the business and it should be presented in a written format that's easy to digest. Don't let the overview page become a compilation of numbers that will overwhelm and confuse you.
Completed Tasks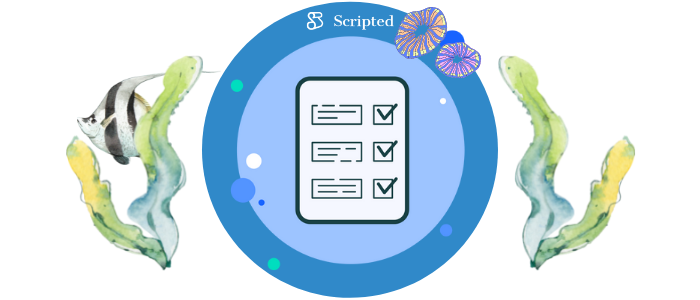 The next part of your report should be a quick summary of the SEO tasks you've completed since the last report. This will help stakeholders follow along as you make suggestions and then later implement those suggestions. You can also summarize the most impactful metric tied to each completed task, letting the reader know how long it's been since you made the change and if any noticeable impact has occurred yet.
Organic Traffic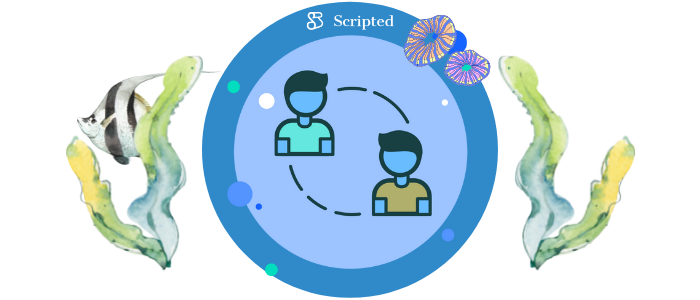 You don't need to dwell on a simple metric like organic traffic, but it should be included to provide context to the stakeholder. Let them know the increase in organic traffic over various time frames and any noticeable changes since the last report. Also, list how organic traffic has changed for each major page on the website.
Mobile Traffic
As the number of people browsing the net on their mobile devices continues to grow rapidly, you should include a summary of mobile traffic, which should include both total mobile visits along with mobile organic traffic. If you have this data available, it can be helpful to show how the brand's direct competitors are performing as far as mobile traffic goes.
Unbranded Traffic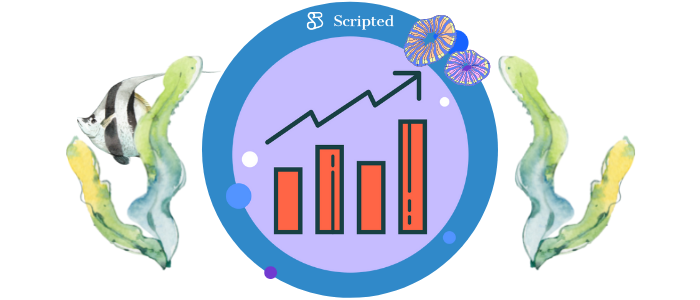 Non-branded clicks are clicks coming from links or other sources that don't reference your brand name. You could consider these "blind clicks," as the visitor is coming in without awareness of who's content they're going to view. In addition, you should also include unbranded traffic, which is all traffic coming to your website from search queries that do not contain your brand name.
Organic Keywords
Your report should disclose the total number of organic keywords the website is currently ranking for. Again, this metric is easily put into context by comparing it to the biggest competitors. This gives readers an easy benchmark to go by when evaluating whether they need to expand their brand's organic reach.
Keyword Rankings
In addition to knowing how many keywords your company is ranking for, it's also critical to show where the website is ranking within the search results. Make notes of any significant shifts in ranking over time and consider summarizing relevant info, like how much traffic the top rankings are driving. Additionally, the average ranking position gives an at-a-glance summary of how your website is doing across all of the keywords it's ranking for.
Keyword Impressions
While most stakeholders care about clicks, since clicks have a clear business impact, impressions can reveal a great deal of information about whether or not your SEO efforts are benefitting the website. For instance, if the site's ranking for a keyword with a high number of impressions, but getting very few clicks, this could be the result of a meta title and/or description that isn't optimized or enticing enough to earn a click.
Keyword Search Volume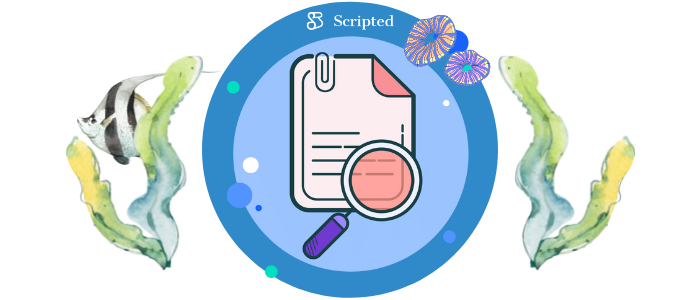 Showing the trends in search volume over time for a given keyword will help identify keywords where you are ranking well, but have very low volume, and keywords where you are not performing, but there's a ton of opportunity. These numbers simply give perspective to the keyword rankings you're sharing.
Conversion Rate
Knowing the amount of organic traffic your content is generating is worthwhile, but you can also showcase the quality of that traffic by sharing a metric like organic traffic conversion rate. Likewise, you should showcase the overall conversion rate for your website. You can further break down the conversion rate by other channels, too, like paid traffic or referral traffic.
Top Landing Pages
Knowing the landing pages where most visitors enter the website can lead to opportunities for optimization and even make you rethink how your content links together as it pushes visitors through the funnel. You may also find that one of the top landing pages isn't converting as well as another, and then you can make suggestions on using A/B testing or making improvements to boost that number.
Search Traffic Value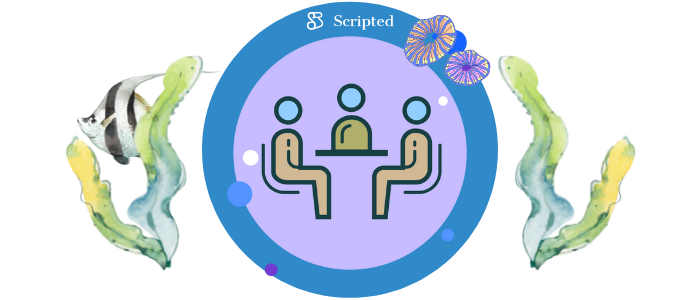 Your report will reveal to the stakeholder how much organic traffic the website is getting, but what is that search traffic worth? Search traffic value will tell them. This metric tells the stakeholders how much they would have had to spend in paid ads to get the same amount of traffic, which helps them assign a great deal of value to the SEO efforts they're taking time to read about.
Site Speed
While this may seem like a basic metric, with load speed being such an important ranking factor in the eyes of Google, and with it having such a large potential to impede UX, you should never overlook it. This is a very quick metric to report and you'll only need to focus on it if improvements are needed.
Backlinks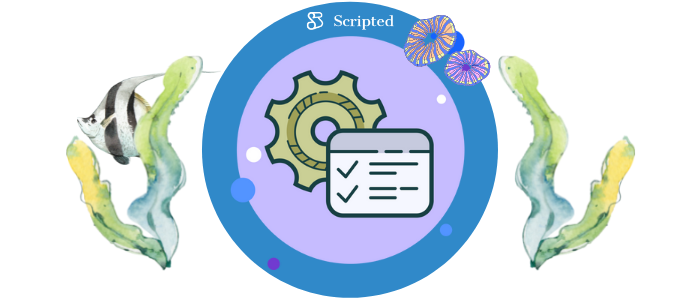 The value of backlinks is obvious, and it's important to share metrics like the overall number of backlinks a site has, how many they've lost, and which content type or specific page has earned the most backlinks.
Redirect Chains
Every report should include a list of redirect chains and an explanation of how it's impacting the website and its rankings.
Internal Search Queries
Giving a snapshot of what users are searching for within the site and/or blog can reveal opportunities for new content or the need to better organize and/or showcase existing content.
Competitor Analysis
Always include a competitor analysis that summarizes keyword gaps and other places where the competition is excelling and your brand could improve.
Dwell Time
Also known as the "average time on page," dwell time gives you information about how engaged visitors are once they come to your site. Consider average overall dwell time along with dwell time for the most important and popular pages. You should also detail the number of pages visited by an average user.
Google My Business Metrics
Particularly important for small businesses, Google My Business metrics (like profile views) and can reveal whether the brand needs to invest in this area more aggressively.
The Big Picture
The other metrics Databox's respondents suggested include can be wrapped up into a "Big Picture" section that tells the whole store. In this section, you'll want to include:
Comparisons between each month, quarter, or year for the metrics you identify as the most important.

Top keywords

Overall link value

Average bounce rate

User behavior

Total Revenue

Assisted conversions

Goal value

Domain authority and Page Authority for important pages.

Total clicks

Organic entrances and their sources.

URL growth trends over time.
Next Steps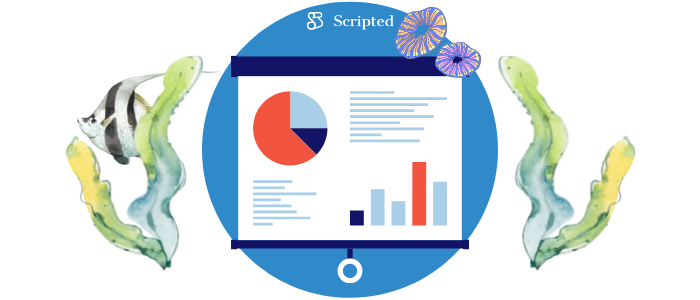 The final portion of your SEO report should dig into the "next steps" and suggestions you're giving the brand regarding its current SEO approach and performance. You may be tempted to include these suggestions throughout the report with each metric they refer to, but doing so adds length and redundancy to your report because it's best to put all of the action items together in one list.
If you'd like, you can refer back to the metrics from earlier in the report by including the page number so the stakeholder can easily reference what you're referring to. However, your suggestion in itself should summarize where the brand currently stands, a reasonable goal you feel they can achieve, and how you think they can do it.
Your next steps page is sure to get a lot of attention as that's going to be the source of guidance for stakeholders who want an even better SEO report next time around, so make sure this page is laid out nicely and doesn't get too wordy. Make yourself available for questions in the event that they want to pursue some or all of the next steps.
Get a Handle on Your SEO Performance
Your SEO report can surely grab the attention of stakeholders if you follow this advice. By including the metrics that matter and presenting them in a manner that explains their business impact, you can convince stakeholders that your next steps are viable, worthwhile, and urgent to pursue. Of course, as an SEO professional, you could always use more tools to help you get the best results for the brands you work with.
Scripted's new SEO performance tool can help you boost the metrics that matter, and we're even offering a free trial so you can get hands-on, risk-free, to test it for yourself. Sign up for your free trial today!