Moving On As CEO of Scripted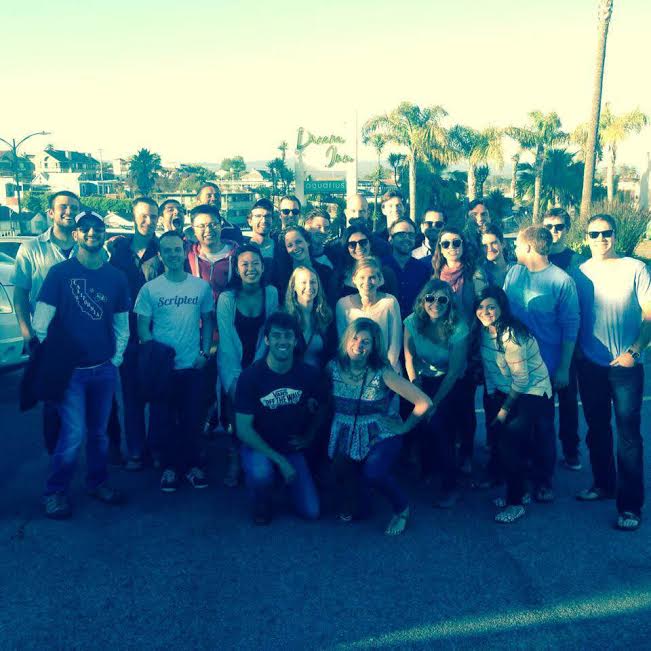 I am proud to have led an exceptional team to this stage as CEO.
Back in 2008, inside of tiny cafes and workspaces,
Scripted
began as a
screenwriting software company
. In mid-2011, we pivoted to a marketplace where businesses can purchase written content from qualified writers. Every Scripted employee is passionate about making the process easier for businesses to purchase written content, and ensure that writers are paid fairly in the process.
It has been an incredible journey, taking a company from the idea phase, through a pivot, to an entity that generates millions of dollars of revenue a year -- all the while being highly capital efficient. Since we began this journey, we've accomplished some amazing milestones as a team including:
* Paying thousands of freelance writers from all over the country over $2 million dollars in two years' time
* Serving nearly 3,000 customers ranging from a small dental office to large enterprises
* Reaching the point where nearly 500 writers apply to be part of the Scripted community every week
* Creating jobs and an income source for hard-working Americans, and saving a dying art in the process
* Most importantly, attracting exceptional talent and having a ton of fun
I am proud to have led a terrific and exceptional team to this stage as CEO. Given all of the success Scripted has experienced, I believe the best next step for the company is to bring in a CEO with experience to take the company from the strong position it is in to the next level. The timing is particularly good right now because:
* The company just raised a
$9M Series B
financing
* We are about to embark on an ambitious 2015 plan, which will require razor-sharp execution
While I will not maintain a day-to-day operational role at Scripted, I will continue to serve Scripted as an advisor, content contributor and, of course, #1 superfan.
As for what's next for me - I expect to spend time with family and friends before diving into my next professional journey. I can't thank the team, our investors and our advisors enough for their help getting Scripted to this point.
The story is only beginning for Scripted, and I am excited for the team we have in place to write the rest of it. I can tell you right now there is a thrilling ride ahead.
To Read More Scripted News See Below:
Need A Love Letter This Valentine's Day? Order One From Scripted
Announcing Scripted Foundation: Why We're Writing for Good
What Makes a Good Editor? Some Insights From Our Editor Test