Public Relations: What is PR and How Do PR Agents Grow Your Business?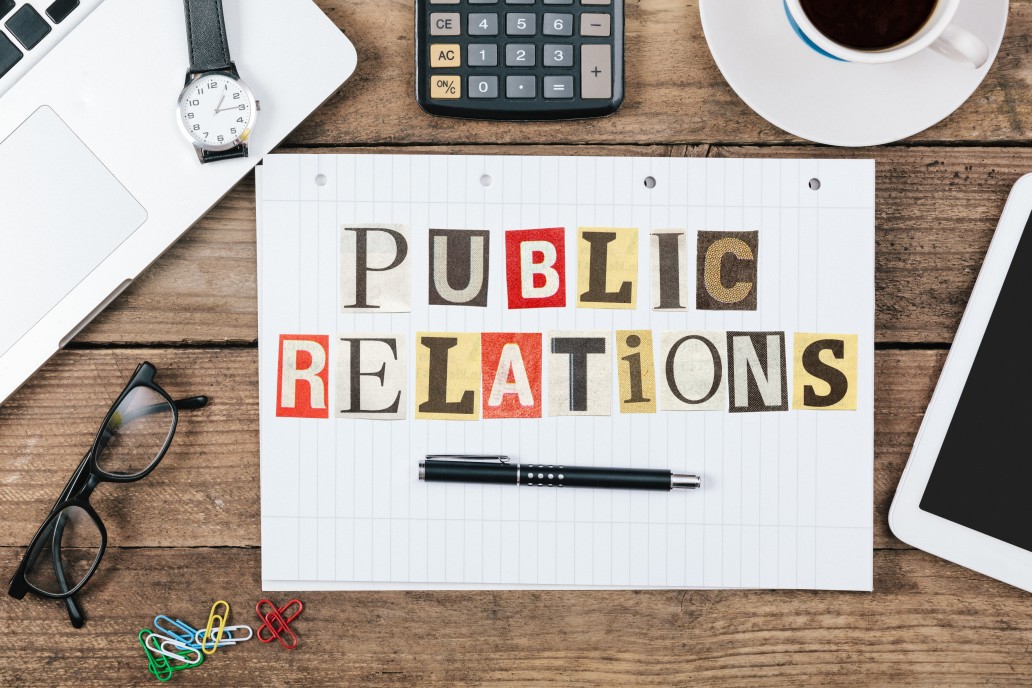 The trickiest part of being a public relations officer is trying to describe what you do. A poor attempt will result in chuckles and protests from friends, but if you're selling your service to a potential client, you better get it right!
In fact, the powerful words of director Laurence Fishburne are the perfect distillation of the "subtle magic" that is PR. Here's what Fishburne said at Keanu Reeves' foot and hand print ceremony at the Chinese Theatre in Los Angeles:
There's only one Bogey. There's only one Brando. There's only one Denzel. There's only one Meryl. There's only one Cher. Right? There ain't but one Keanu Reeves. Ain't but one of them. God already put the best Keanu stuff he had into this one, and he ain't making no more of that.
-Laurence Fishburne, 2019
Those words are not something Reeves could buy, and they're certainly not something Fishburne could fake. They're authentic, and Reeves earned them by acting with integrity and kindness throughout his career. That's what good PR does. It gets people to say beautiful, authentic things about you.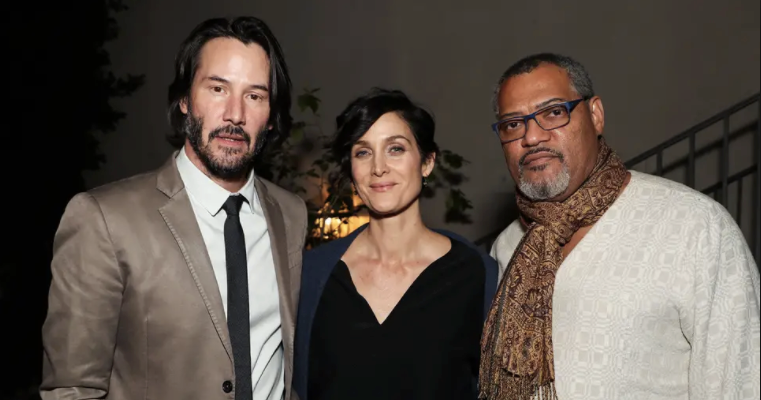 And just like Fishburne described Reeves by naming who he is not, we'll start describing public relations by naming what it is not. Rest assured, after reading this guide, you'll have a clear understanding of (1) what public relations is, (2) what PR agents do, and (3) you'll get some pro-level tips to boost your own PR.
Feel free to skip to the sections that interest you:
What Public Relations Is Not
Why Willie Nelson Has Great PR
What Public Relations Is
What PR Practitioners Do
How Keanu Went "Viral" as the Nicest Man in Hollywood
Tips for "Going Viral": What PR Agents Have Always Tried to Do
1. What Public Relations

 

Is Not
Contrary to popular opinion, public relations doesn't have anything to do with advertising or marketing. A public relation's officer doesn't create ads, bribe newspapers, pass around flyers or buy TV spots. That's a marketer/advertiser's job.
The goal of PR is to transform how the public perceives your company through unpaid strategies. If successful, the subtle magic of this process transforms the "mystique" that surrounds your company, and the public will rally to support its highest ambitions in the world.
Here are some phrases to illustrate the difference between advertising/marketing and public relations:
Advertising begets skepticism and PR begets trust.
Advertising is what you pay for and PR is what you pray for.
Marketing gets exposure and PR builds trust.
With advertising you know exactly what will be said about you..
With PR, there's no guarantee what the media and the public will say about you.
You buy marketing and earn public relations.
2. Willie Nelson Has Great PR
The last phrase above – you buy marketing and earn public relations – is vital. Willie Nelson is an excellent example of this. Since 1985, he has hosted the benefit concert Farm Aid to help American farmers keep their farms when they're facing debt problems. Every year, Farm Aid saves countless American farms while generating free positive press in magazines, newspapers and channels throughout the world.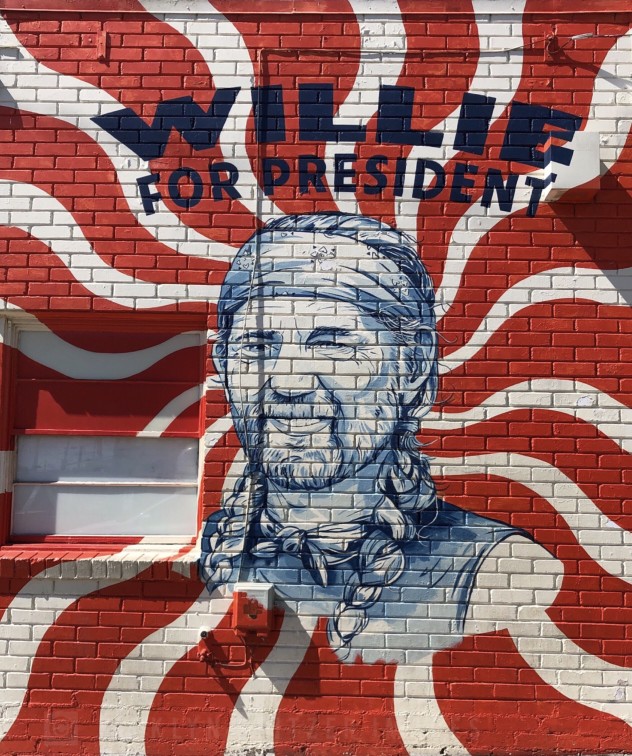 Does Nelson pay for this attention? No. Aside from hosting the event, the attention happens organically. Does Nelson do this for the positive press? Probably not, but he certainly benefits!
In fact, when the IRS targeted Nelson for tax evasion in 1990, the PR "mystique" surrounding Nelson helped him avoid jail time. Here's what Time Magazine said about the incident:
It's tough to be mad at Willie Nelson. So when Willie got into tax trouble, his fans were there to bail him out. After the IRS hit the country crooner in 1990 with a bill for $16.7 million in unpaid back taxes, Nelson had to hand over many of his possessions to stay out of prison. But in a bit of quick thinking, he released an album poking fun at his plight, calling it The IRS Tapes: Who Will Buy My Memories? His fans took the title literally, snapping up his items at auction but then handing them back over to Willie. By 1993, Nelson was able to settle his tab.
No matter what the IRS said, Nelson was in excellent standing with the public. His reputation for helping farmers inspired the public to come to his aid. Nelson earned this reputation through years of work with Farm Aid (and other activities). As a result, his PR is genuine, and his support from the public is like "pure, unconditional love." Whether you're a corporation, a mom-and-pop business, a government agency or a celebrity, this is the kind of PR you want to have – it's the kind that moves mountains.
3. What Public Relations

 

Is
PR is the process of inspiring people to perceive and respect your public image in a way that supports your goals. To achieve this, PR agents guide you to be in the right places, do the right things, say the right things, give to the right charities – even wear the right clothes – so the public perceives you and talks about you in the right kind of way.
PR is the process of consistently revealing your company's authentic and positive image to the public. In this way, PR seeks to broaden your corporation (or persona's) sphere of influence to expose more people to this watertight image.
The result of successful PR is the following:
More people agree with what your corporation is doing.
More people buy your company's products and services.
More people support the government's political objectives.
More people perceive your company as "cool," "good," "helpful," "environmentally-friendly," "technologically advanced," "the best," etc.
More people talking about you in positive ways.
Ultimately, PR is a communication strategy that builds a deeper and more supportive relationship between you and your "tribe" – while expanding your exposure and reach.
4. What PR Practitioners

 

Do
Public relations professionals have an innate understanding of human psychology. They intuit how different people see your company in different contexts. They connect with key influencers in your industry, spend time with socialites, golf with politicians, coordinate business deals, and engage in countless other activities to further your mission.
Most importantly, PR agents tell your "story." In all of their activities, they frame your company in a consistent narrative that rallies public support for your goals. PR agents will repeat this narrative again and again using all of the mediums they can.
To keep your watertight story in-tact, the PR practitioner's "war chest" includes the following tools of the trade:
Community-building social media campaigns
Using social media to respond to online complaints
Sending out carefully-crafted press releases
Crafting public responses for the media and internet after a public scandal
Planning public events to benefit the community or charities
Carefully crafted public speeches
Blogging
Writing press releases to keep journalists informed of new developments
Sending pitches for news stories to create positive buzz
Volunteering to do interviews with TV and print journalists
Making public donations and engaging in other kinds of philanthropy
Establishing a code of conduct for an individual or the leaders and public faces of an organization
Establishing a consistent style or way of dressing
Any other strategies that fulfill the goal of protecting, improving and broadening the client's status and reputation
Creating a story that goes "viral"
Of all these tools, creating a story that goes "viral" is extremely valuable to the public relations practitioner.
PR agents carefully track the results of their activities. They test whether the public is receiving your company's message the way you intended, and make adjustments to your PR strategy when required.
Finally, PR agents perform "damage control" if a negative circumstance threatens your company's image and reputation. This could involve a public statement in response to the situation, or engaging in a long-term strategy to re-establish your company's good name.
5. How Keanu Went "Viral" as the Nicest Man in Hollywood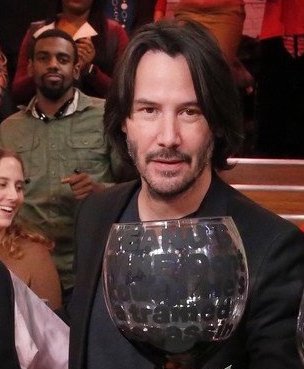 "Going viral" in a positive way is the PR practitioner's dream. Turning back to Keanu Reeves, several years ago, he went viral as "the nicest man in Hollywood." In fact, his reputation – for being kind, generous, humble, chivalrous, cool, and doing nice things – gained so much traction that it inspired headlines like these:
What PR narrative do these stories convey? That Reeves has engaged in 30-plus years of authentic, kind behavior in an unkind and superficial industry.
As a result of going viral as the nicest man in Hollywood, the public has rallied to support of Keanu Reeves, and his career has benefited. His recent blockbuster movie series, John Wick, has no-doubt benefited. Maybe it inspired the ceremony at the Chinese Theater, where Fishburne said so many kind things about him. The truth is, everyone is saying nice things about Reeves right now, and that's the ultimate goal of PR: Going viral in a positive way.
6. Tips for "Going Viral": What PR Agents Have Always Tried to Do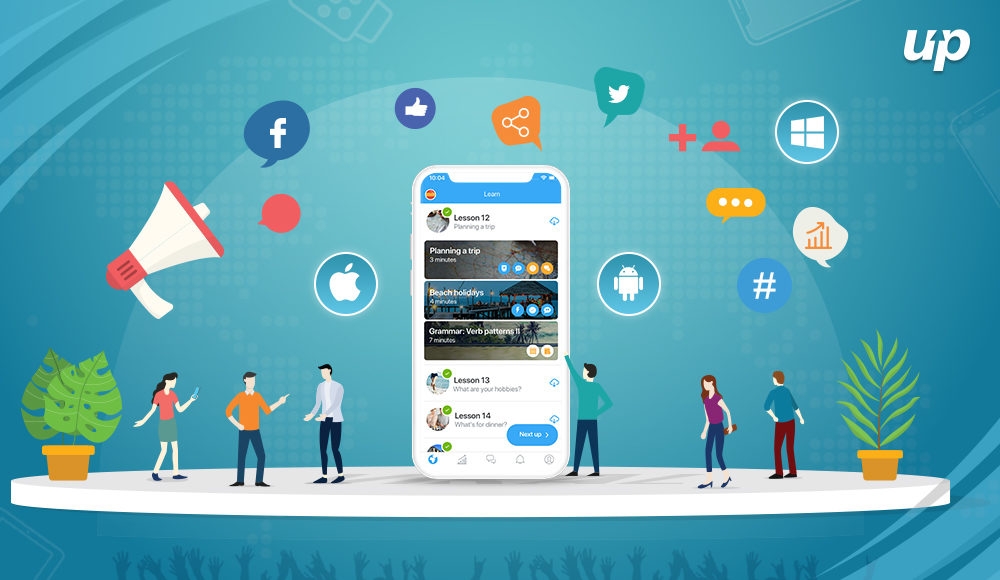 The phrase "going viral" is simply a modern way of describing what PR agents have always tried to do: Inspire the public to voluntarily share your narrative. Getting a positive viral reaction isn't easy, but with a touch of luck, it can be done when your company is involved in a headline-worthy story, or by participating in a trend that has already gone viral.
Tips for Going Viral as the Center of a Story
Here are some tips for becoming the center of a viral story:
Understand what goes viral:

 

Journalists want to entertain the public with a viral story and sell more advertising space. Therefore, it's important to understand the kinds of stories that achieve this. Will your story grab the attention and curiosity of readers so they can't resist hearing it and retelling it? Brainstorm ways you can become the center of a story that supports your PR mission and branding like this.
Create your own newsworthy story:

 

Creating a story can be simple, like hosting an event for the community. Or it could involve a long-term PR project, where you or your company consistently engage in a certain activity (like Willie Nelson did).
Make the story easy to write and share:

 

Before releasing the story, gather the facts, and organize everything so it's easy for journalists and the public to share and retell. Can you distill the story into a single sentence and does it have the same impact? Think in terms of headlines that catch your eye in a newspaper or internet feed.
Share the story:

 

When you have identified a story with viral potential, send out press releases, post blog articles, make announcements on social media, and share the news with influencers.
Schedule a speaking engagement:

 

One way to generate buzz is to schedule a public speaking engagement. This will help increase visibility for your message, name, brand, or organization. It will also give newspapers a chance to quote you.
Write an editorial:

 

If you have a clear position on a topic, writing an editorial for the newspaper is a great way to get the public on board with your message.
Tips for Going Viral on the Internet
Going viral through internet content is another great strategy. The following tips could help your content go viral:
Get to know your customer:

 

Learn what you audience wants, what entertains them, and make sure all of your content provides value to your audience.
Quality over quantity:

 

Quality content is a joy to read, watch and share, and it ensures your audience will talk about what you're doing with others.
Co-create with influencers:

 

There are plenty of "influencers" on the internet who already have a following. These influencers are hungry for content to provide their audiences. Co-creating an interview or blog post with an influencer can help you or your brand gain additional exposure while increasing the chances of going viral.
Get re-posted on social media accounts with large audiences:

 

Sometimes a viral post needs a jump-start from a popular social media account. If your content has viral potential, share it with influencers, celebrities and other large channels. They might re-post it and give you the exposure you need.
Share your content on multiple platforms:

 

If you post on Facebook or YouTube, make sure you share the post on Instagram, Twitter, your blog, your email list and any other channels.
Send out press releases:

 

A well-written press release can go a long way to give your message more exposure through traditional media outlets.  Scripted freelance press release writers can help you write a release that gets you noticed by the right people.
Piggy-back onto another viral story:

 

Scan headlines for stories that match your goals. Engage with the public regarding these topics. You might show support for a popular charity, make a donation after a natural disaster, or post a blog or video about an important public issue.
How Do You Want the World to See Your Brand?

How do you want the world to see your brand? At Scripted, we help brands share their stories across all media channels to further their public relations goals with superior copy writing. Start a Free Trial now to explore how we can expand global the reach of your public relations strategy.