Ampush: Why Creating Content for Social Media on Mobile is Different [Interview]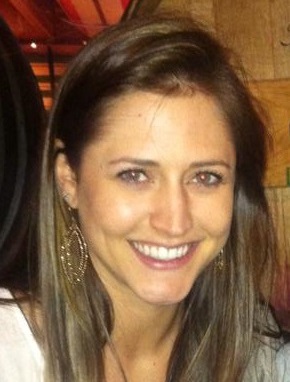 Jillian from Ampush shares her insights into how to create great content for different social mobile platforms.


As content marketers find more success in distributing their brand's content on social media, the significance of social continues to be just as important as search. However, creating content for Twitter is a lot different than creating content for Facebook or LinkedIn -- especially on mobile devices. It's important to be strategic and tailor content for each social media platform. For example, an audience on Pinterest is more interested in visual content than an audience on LinkedIn. To learn more about these differences, we reached out to Jillian Smith who leads content marketing at Ampush, an advertising technology company that helps businesses execute large scale advertising campaigns on mobile platforms. Jill had some great insight into how to create content for mobile social platforms, check out what she had to say in our interview below.

See also: 7 Reasons Why Marketers Must Be Excellent Writers

Scripted: Can you briefly tell us more about what Ampush does and how its different from competitors?

Jill: Ampush is an advertising technology company that helps businesses plan and execute large scale advertising campaigns on mobile first platforms like Facebook and Twitter. We're also fully managed, which means we have a team of in house media specialists that run campaigns on behalf of our customers to ensure that they're absolutely as successful as possible. It's a different strategy from some of our other competitors that do software as a service. That's one of our differentiators.

Scripted: Let's first talk about your own content marketing strategy. How often are you posting on your blog? Do you have an editorial calendar?

Jill: Yeah, we do -- planned out at least a month ahead of time. We're trying to plan three months ahead of time each quarter. We try to publish two blog posts a week. Then we try to do one infographic per month, one e book per month and then a number of guest posts per month as well.

See also: How to Manage an Effective Editorial Calendar

Scripted: What type of content would you say is most valuable to your audience and why?

Jill: The data. Our customers are businesses and they're numbers driven. Up until this point, we've created a lot of infographics -- those have been really successful. I think a lot of data points can be really scattered. Putting it all in one place is really helpful for a lot of our customers.

Scripted: What metrics of success are most important to you when it comes to your own content?

Jill: It depends on the content. But the number one way to measure success is feedback from the team. If they are really amped about a piece of content that we've created, and they're saying "This is awesome. I'm going to share it with my clients," that's probably the best feedback we could get. They know the company best, they know the client best and we're ultimately creating content for our customers and for leads.

Scripted: How can content marketers optimize content for mobile advertising, especially on Twitter and Facebook?

Jill: With Facebook and Twitter it's still really important that content be visual. We always like to create custom visuals for ours as well, to show off our Ampush flair and personality. Outside of the ad itself, it's important that the landing page itself is mobile optimized and that you're not just reusing your desktop page. Also, make sure the call-to-action is really clear, as little text as possible, make sure they don't have to scroll too much, if at all. If you can keep it to one page, that's great. Those are a couple of things we'll recommend to our clients.

See also: How to Measure the Success of a White Paper

Scripted: How does creating content for Twitter differ from creating content for Facebook?

Jill: We've seen that Twitter works better for branding rather than getting downloads for content. I would recommend using Facebook for promoting content if your objective is to drive leads -- less so for Twitter right now, but they're getting there.

For paid, Facebook is more impactful. Facebook has a lot more targeting options right now. Not only for third party data, but targeting based on companies and jobs. Sponsored posts on LinkedIn have really worked best for us since we're a B2B company. With LinkedIn you can target by job title and company, which makes it easy to get our content in front of the right people at the right businesses.

See also: How Small Businesses Can Use LinkedIn's Publishing Platform

Scripted: What would you say is trending in native mobile advertising right now? What can we expect to see in the next year?

Jill: Facebook has finally caught its footing with mobile. Mobile apps install ads and mobile app ads have proven to be really successful.

Twitter and Pinterest, I know they're working on their platforms right now. They're both trying to find ways to make it easier for advertisers to drive actions through their ads rather than have advertisers only use their platforms for branding. It will be interesting to see what happens with Pinterest and Instagram. Those are two of my favorite platforms, so I'm definitely rooting for them. Pinterest has a lot of promise because people use Pinterest almost like a search engine. I'll go to Pinterest if I'm looking for a recipe or outfit ideas. For searches like that I'd much rather go to Pinterest than Google.

What do you think about this interview? Share your thoughts with us below.


To Read More Expert Interviews, Click the Links Below:


How Content Helped LearnVest Become a Trusted Authority in Financial Advice
Ash Davies of Tablo: Empowering Writers to Self-Publish Through eBooks
Alexis Grant of Socialexis: How to Grow an Audience Through Content Creation