Interview With Kevan Lee: A Look Inside Buffer's Content Marketing Strategy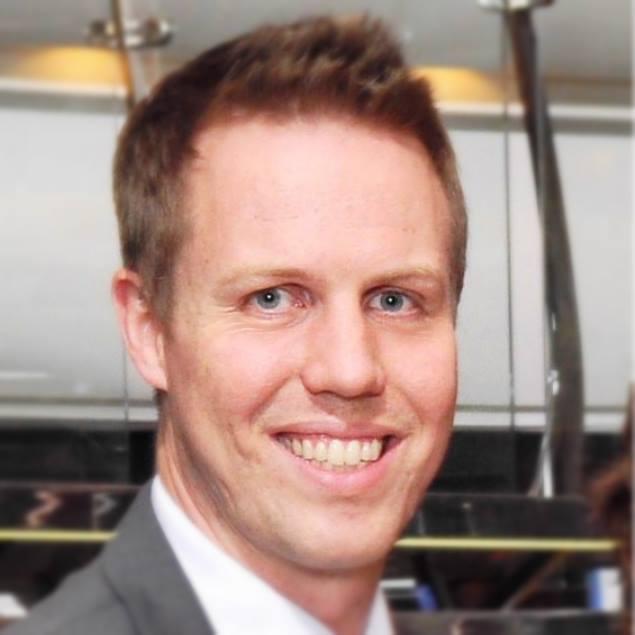 We caught up with Buffer's Content Crafter, Kevan Lee, to learn more about the success they've had with blogging.


Buffer isn't only known for simplifying social sharing, the brand is also known for being a content marketing trendsetter. The social media sharing platform has quickly risen to the top in the space -- from regularly publishing articles with thousands of shares to being called out for having a winning strategy. Their impressive content marketing wouldn't exist without the help of talented content creators like Kevan Lee though, who frequently writes about Buffer's strategy on their blog. We caught up with Kevan to learn more about how they've built a solid foundation for content marketing success -- enjoy!

See also: 5 Influencers Tell Us How They Measure Content Marketing Success

Scripted: Can you tell us a little bit about yourself -- like how you got into content marketing and started at Buffer?

Kevan: It's really fun to think back on my journey to content marketing, as it didn't really exist as it does now when I was thinking and dreaming of careers back in the day. I went to college to pursue a degree in journalism, and I came to discover that the late nights and schedules of being on deadline weren't quite what I wanted for my life. That led me to blogging, mostly for fun at first and then more and more toward the content marketing side where I was fortunate to build some good relationships with folks in the startup industry, write freelance for a bit (guest blogging at Buffer, iDoneThis), then come on full time with Buffer.

Scripted: What are three things a marketer can do everyday to boost engagement on social media?

Kevan: We've found images to be quite key in helping a social media post stand out in one's feed. This has led to big engagement for us, in some cases up to 150% more retweets with images.

Writing a good, catchy headline for a social media post is another great strategy we like to use. Headline writing has been really useful for our blog posts, and we're able to carry over what we've learned there - including some great and helpful headline formulas -- into the social media updates we compose.

Perhaps our biggest engagement booster on social media is simply posting regularly, according to a schedule. Consistency on social media is one of those sneaky engagement tips - often when I think engagement, my mind goes to per-post engagement whereas there's a higher-level view of total engagement for the day, the week, the month, the period, that benefits great from a consistent, daily posting schedule.

See also: Interesting Content Marketing Stats on Why You Need a Content Team

Scripted: What's Buffer's content marketing strategy? And what does your content team look like?

Kevan: For our Social blog, we aim to publish 70 percent social media tips/strategies and 30 percent content marketing tips/strategies. We publish four times each week on average, once a day Monday through Thursday. The stories we write are typically between 1,500 and 2,500 words and are quite deep into research, instruction, and education. One of the main goals we have for our content is for it to be immediately actionable for the reader.

Our content team is me and Courtney, with assists from Leo and Nicole also.

Scripted: What are your content goals and how are you measuring them?

Kevan: We seem to adjust our goals quite often. I'd say the ones we consistently come back to are unique visitors, time on page, social shares, email signups, and conversions. We've used a variation of Moz's One Metric to sort these stats and score each of our blog posts so we can compare performance.

Scripted: How would you define high-quality content?

Kevan: My favorite content is always quite transparent. I find really great value in someone sharing from their experience and the way that they do things. High-quality content doesn't necessarily need to be this way, I don't think. My sense for what might make high-quality content would be one or more of these factors:

* Easy-to-read: good typography, well laid-out
* Easy-to-scan: short sentences, clear hierarchy
* Well-formatted with headings, bold, images, etc.
* Clear and focused thesis
* Visual explanations of big ideas

Scripted: What research have you done at Buffer to get to know your audience better?

Kevan: We've sent out a few surveys to our readers, asking what kind of content they'd like to see and read. Beyond that, a lot of our research is probably quite intuition-based - we get involved in the comments, we listen to those who email us, and we kind of build a sense for the makeup of our audience and what content they'd find most helpful.

Scripted: How do you find new and fresh ideas to write about for the Buffer blog?

Kevan: We're fortunate to have a lot of great sources to pull from for inspiration and ideas. These include:

* Blogs in our industry/niche - RSS, newsletters, etc.
* Experiments we're trying or want to try
* Blog comments
* Customer emails
* Tweets (great for noticing headlines we'd love to write about)
* Mistakes we've made
* Things we're learning

Scripted: What tips do you have for overcoming writer's block?

Kevan: I've found that writer's block comes to me less often when I've done a couple of things to get myself prepared.

1) I've done my research. This way I have all the info I need to write, and I don't give myself the opportunity to pause my writing to go search for more info (which often leads to my surfing the Internet and not actually searching for info).

2) I've scheduled the same time to write each day/week. My writing days are Tuesday, Thursday, Saturday, and I purposefully block out this time to write, which helps my mind get in the habit of being ready at these same times every week.

Scripted: What content marketing blogs do you read on a regular basis and look to for inspiration?

Kevan:

* Copy Hackers
* Fizzle
* Copyblogger
* Orbit Media
* Unbounce
* Gregory Ciotti

I've likely forgot a lot more here! This is my list of blogs I follow in Feedly (I also get updates from many others via email).
Need Content? Get a Blog Post Like This

What did you think of this interview? Share your thoughts with us in the comments section below!
To Read More Expert Interviews, Click the Links Below:

How Content Helped LearnVest Become a Trusted Authority in Financial Advice
Ash Davies of Tablo: Empowering Writers to Self-Publish Through eBooks
Alexis Grant of Socialexis: How to Grow an Audience Through Content Creation