Social Media Content Strategy for Your HR Site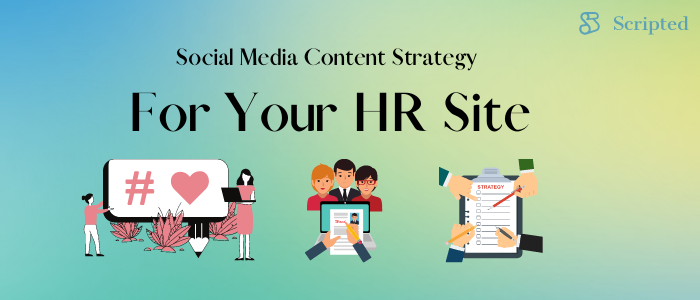 If you want to recruit your company's next-generation, creating a social media content strategy is imperative. Your HR site needs to engage with potential employees and create content that stands out from other companies on LinkedIn, Facebook, and Twitter, so you are not just another face among many. This article will describe the best social media content strategies to help HR sites, and how their professional teams create content that works with current SEO strategies to attract, engage, and create a virtual culture that converts.
Improving content marketing results is a smart long-term strategy for any business. Social media content development enhances the content marketing activity on all other channels, including search engine optimization (SEO). These strategies are necessary well past the recruit and hire stage—your HR content strategy needs to drive action, regardless of where they are in their job search journey.
Content should appeal to several audiences, not only those seeking new opportunities but also internal HR staff evaluating candidates (or potential new hires), or current talent looking to stay engaged with the company and contribute to its culture. A well-planned content marketing strategy will engage current employees, providing a sense of community and pride in their company. It builds a feeling of belonging, strengthening the connection between your team and your brand. Focus on telling your story, sharing your company vision and culture in a voice and tone that reflects those whom you wish to work alongside.
There are six flagship social media content must-haves for every HR site: blog content, web page content, press releases, newsletters, social media posts, and video scripts. While there are many more options for content types than this (such as webinars), let's focus on these six strategies. 
Blog Content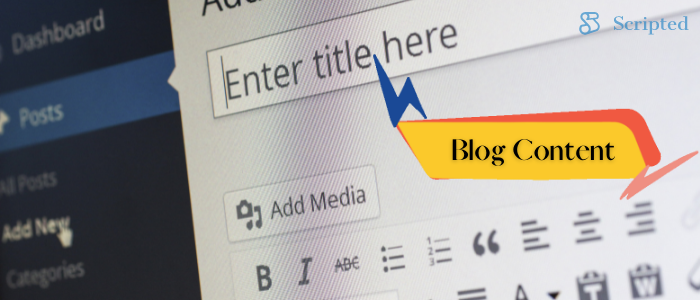 The HR department is the core of any business. It's often one of the first touch points that candidates encounter when applying for a job, and it will always provide employees with the answers they need. A well-curated blog is a window to the company for any recruit. Great content marketing starts with a great blog, with well-thought-out posts and creative content that holds your tone and messaging. Consider publishing informative pieces that reflect your company values such as "An Insider's View of <insert company here>" or more controversial topics such as "How to Deal With a Difficult Boss" or "What to do When Politics Enter the Workplace."
HR departments have plenty of opportunities to make their blogs relevant and engaging. Topics include onboarding processes, good management techniques, and termination procedures that can help them keep up with trends in HR administration for today's workplace environment and provide value that can be cross-posted and generate engagement throughout the industry.
Web Page Content

Creating web content that attracts and sets your message's tone, voice, and intention can seem daunting, especially if you're not a born wordsmith. SmallBiz Daily provides ten principles for outstanding writing on the internet to help make your website stand out from others in its niche and increase traffic by keeping people interested with valuable information they'll want to share around their social networks!
The 10 Commandments for creating web content that engages are:
1) Have a goal
Whatever your goal, knowing what you want to accomplish is the first step. For example, the message might be strictly to attract and hire new talent. It might be educational and informative with a focus on HR trends and best practices. It could attract readers so that they follow you on social media and grow your influence.
2) Know your audience
The perfect web content is always more effective if it's written with a specific person in mind. If you're looking to attract millennial applicants, imagine who that avatar is and create meaningful content for that demographic.
3) Focus on value
HR teams already using content to attract new talent will find that over-delivering on value pays off. Highlight your company culture while sharing best practices, celebrating employees, and share insider tips for job satisfaction. Consider posting reviews and stories of team members, cultivating a culture that creates meaning and strives to identify with its team members. Developing your company voice and tone will set you apart from competitors. Take the time to share the company vision, mission, and values, and your followers will notice. 
4) Create attention-getting headlines
Will you learn something new? Write headlines, subheadings, and captions that hook people in and command attention before they read your content. Create a funny headline or a comedic story about the worst job ever, or consider an engaging "advice column" geared to share the best ways to attract the perfect job. Incorporate images/design elements into all pieces of written work so when someone looks at them, they will be drawn to your content and inclined to share. 
5) Use SEO
Search engine optimization is essential in generating traffic to your website. Incorporate relevant and popular keywords so they can find you on a search engine, like Google or Bing. Long-tail keywords (which have 3+ words) should be better for small businesses because there's less competition with those types of searches! Place keywords strategically in copywriting, headlines & subheadings, and meta descriptions within HTML tags and taglines. Be careful not to overdo it; stuffing too many into these areas will hurt SEO instead of helping it by crowding out valuable data from users' screens. Focus on keywords that will have a meaningful connection to your content. Check out Google's SEO Starter Guide to learn top tips for your SEO. 
6) Be easy to read
To maximize your audience:
Make sure you

keep things concise and clear.

Make brief paragraphs with many headings or subheads for more effortless reading; use bulleted lists when appropriate.

Use images to engage readers and avoid making them wade through long blocks of text.
7) Have a call to action
Content should include a call to action. This is something that moves readers from just reading the post and into taking an active step themselves or "applying now." A blog post about perfect virtual jobs in 2021 could end with "join our team so you can work at home!" Encourage readers to take more actions aligned with your business values, such as sharing a post or joining your listserv. 
8) Be supported by your website
Your website is the reflection of your company. It should be engaging, attractive, and easy to navigate. A recent statistic showed that 92.6 percent of all internet users access their phones while browsing online, making mobile-first development essential. Finally, optimize site speed because waiting for a slow or unresponsive page loses potential followers.
9) Amplify your message
Sharing your web content on social media, in email marketing, and even with print materials is a great way to get people excited about what you're doing. Use share buttons so they can quickly point others towards it as well!
10) Be brand-appropriate
It is vital to create an authentic and inspiring brand in a world with so many employers. Consistency in messaging will maintain employee engagement over time - be clear about your values! A well-crafted HR branding strategy can help attract the best talent while also providing more potential employees for your company's workplace culture.
Press Releases

Press releases are a company's written announcements for distribution to media outlets, meant to be read by the public. These are brief statements made by an organization that effectively markets its positive attributes, growth, and involvement in a community. Consider press releases for new hires, company projects, and charitable contributions.
Newsletters

We all know communication is critical, and information is king. Regular newsletters with information on upcoming projects and incentives generate excitement and motivate the team. This type of transparency fosters employee retention and job satisfaction. They feel like they are valuable members of the company when they are informed of upcoming changes, projects, and growth opportunities.
Social Media Posts

Let's face it: a company without social media in its HR department is a business that's falling behind. Nearly 95% of employers use or intend to use it for recruiting, and Gen Zers keep up with an average of seven profiles each on various platforms such as Facebook, Twitter, Instagram, Linked In, Snapchat, TikTok, and Reddit. Over 80% of companies get applicants via social media and find they're about 50% better than traditionally acquired candidates. The fact is, applicants are not merely seeking a new employer; they desire a perfect fit with an organization where company culture matters. Generating engaging and follow-worthy social media posts across all platforms will place your HR site on top.
Video Scripts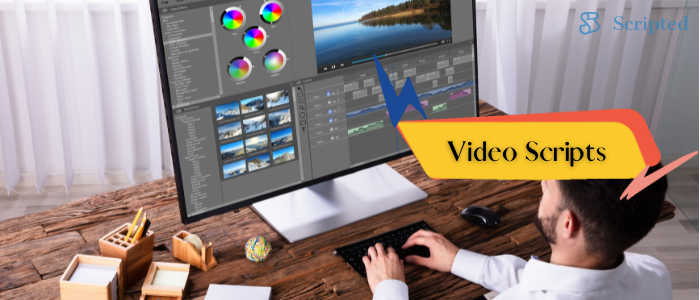 In a world where people are constantly plugged in and bombarded with information, video content is becoming more and more valuable. A recent Forbes study reported that by 2022, nearly 90% of all internet traffic will be from videos. While video content is more time-consuming than traditional content marketing posts focused on writing, it has the highest engagement rate and views by employees. Consider creating recruitment videos showcasing your company and its culture. Recruitment videos are a powerful tool to attract quality, long-term employees. By creating an attractive image of your brand and understanding what makes it great for current staff members or future hires, you can motivate top talent into joining the team!
Creating a social media content strategy takes valuable time, time that could be spent growing your business. Hiring reputable content-creation writers with an exemplary reputation and a proven track record is the answer to creating high-quality and engaging content for your HR site. Scripted vets every writer applicant and only accepts writers who know how to captivate, attract, and keep audiences. Our writers generate high-quality blog content, creative newsletters, video scripting, social media posts, press releases, and web page content that delivers in your unique voice, reflecting your brand and targeted to your audience. 
The right content is vital to stand out from the crowd and attract top talent. Hiring experts can help you produce flawless copy. Browse our writers, and find your perfect fit for publishing content that places your HR site at the top of the SERPs.