Hiring an Insurance Writer: The Step-by-step Guide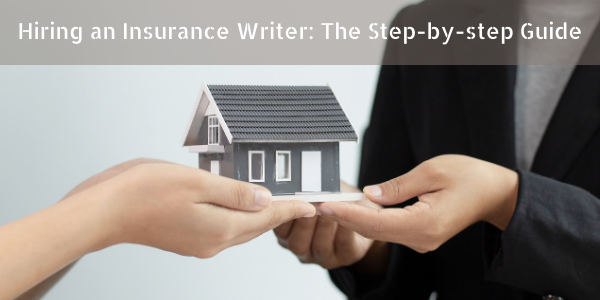 Insurance is a thriving industry, with net premiums totaling a whopping $1.32 trillion in 2019. If you're part of this industry and want to set your business apart from the rest, you need original, accurate content to share online and increase organic traffic to your website. But if content writing isn't exactly your strong suit, you're not alone. Plenty of insurance professionals don't have the time or writing skills to create quality content. Fortunately, you can hire an insurance writer who will write blog posts, website content, social media posts, and more for your business. If you're not sure how to go about hiring an insurance writer, here's how to get started.
Keep in Mind Why You Need an Insurance Writer
First, you should fully understand why hiring a writer for your insurance content is so helpful. The primary reason is that to grow your business, you need more eyes on your website and social media pages. If you can increase organic traffic to your site, you'll have the attention of more people who may be looking to learn about insurance—and possibly purchase a policy once they understand what they need. After all, one study stated that 61% of consumers made a purchase after reading a blog post, which makes sense considering that content marketing's conversion rate is six times higher than other marketing methods.
But getting that increased traffic to your website requires original content about insurance. It also requires an understanding of how to use SEO keywords, interesting images, and related links. Basically, you need a writing professional to fill your blog, website, social media pages, email newsletters, and more with intriguing insurance content. If you and your employees aren't experienced writers, attempting to create tons of content just isn't going to be a good use of your time. A professional writer can do this faster and with better results.
Of course, you shouldn't hire just any writer. If you want the best odds of being able to increase organic traffic, you should hire an insurance writer who has experience creating content about this industry. After all, you need someone who understands how to explain different types of coverage, how deductibles work, and what to expect from the claims process. Now that you know why hiring an insurance writer is so important, take a look at how to choose the right one to increase organic traffic to your site.
The Insurance Writer Hiring Process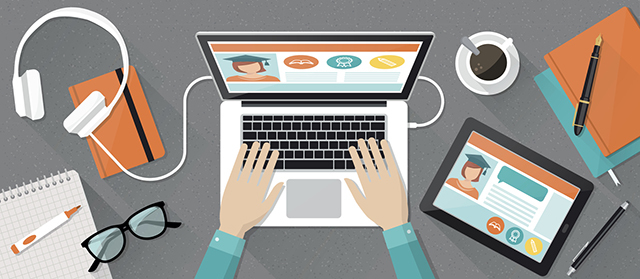 As you start your search for an insurance writer who can help increase organic traffic, consider the following steps:
Determine Your Content Needs
Your first step should be to think about what kind of content you need for your insurance business. This depends on where you're going to put the content, such as on your website, blog, or social media pages. The most popular types of content include:
Blog posts

Website pages

Email newsletters

Social media posts

Brochure copy

White papers

Case studies

eBooks
It is important to know what kind of content you want before you reach out to an insurance writer because some writers specialize in certain types of content and will want to know what you need ahead of time.
You should also know how often you'll need new insurance content so you can relay that information to the writer. For example, do you want five social media posts and two blog posts per week, or just a one-time eBook for your insurance website? The answers to these questions will make a difference when you're looking for the best writer to increase organic traffic to your site.
Know the Topics and Tone You Want for Your Content
Now that you know what kind of content marketing you want to do, it's time to focus on a few important details that your writer will need to know.
For example, if you want to add content to your blog, what kind of information do you want your writer to discuss? Do you need high-level educational content that instructs readers on the difference between term and whole life insurance? Or do you want more promotional copy that explains why your insurance company is better than competitors?
You should also answer the following questions before you choose an insurance writer:
How long do you want your content to be?

Do you want a fun, casual tone or a more formal, educational tone?

Will you provide the topics and SEO keywords, or do you expect the writer to do this?

Do you want the writer to infuse the content with his or her personal experience with insurance, or do you prefer to stick to statistics and links to back up the point?
Knowing all this information—and letting writers know it upfront—will help you find the right writer for your business. The good news is that there are lots of insurance writers to choose from on platforms like Scripted, so you'll be able to find one who can provide the tone, topics, and information you want your readers to see to increase organic traffic to your site.
View Profiles & Writing Samples of Insurance Writers
You know what qualities you need for your insurance content, so now it's time to look closely at the writers you think might be good for your site. With a platform like Scripted, you can view detailed profiles of many writers who have written about insurance for years. As you look at each profile, keep the following in mind:
Experience
You'll want an insurance writer who has written about this topic before, or even worked in the insurance field. So look for writers whose profiles mention how many years they've spent writing about insurance, which companies they've written for, or what kind of education they have in this subject.
Voice
Once you know the writers you're considering hiring have experience in insurance, look at their writing samples. Reading several of their blog posts or articles from the past—whether they're about insurance or other subjects—can give you an idea of their voice and writing style. Think about how it would work for your own company, taking into consideration whether you want a funny, irreverent voice or an authoritative, serious sound for your site.
Accuracy
As you browse writing samples, make sure they're of the quality you want for your own website. Is the information correct, or do you see some inaccurate statements? Is the grammar right, or do you see some typos and awkward sentences that don't read well? This is the same quality you'll end up with for your content if you hire the writer you're considering, so make sure you pay attention to these details.
Reviews & Ratings
The best writing platforms let you view reviews or ratings from other clients before you hire a writer. For instance, Scripted lets you see how many stars each writer has based on past projects with other companies. Hiring an insurance writer with close to five stars should give you peace of mind that he or she is qualified to help increase organic traffic to your website via original insurance content—because this writer has done it before!
Now that you know how to find an insurance writer for your website, you should feel ready to start your search. When you come to Scripted for help, you can view numerous profiles of writers who want to provide you with high-quality, original insurance content to increase your organic traffic. All of our writers have been properly vetted so you can rest assured that no matter who you choose, you'll get great content for your insurance company. Take a look at our writer profiles today to find the best insurance writer for your site!