A Guide to Using SERP Features to Boost Traffic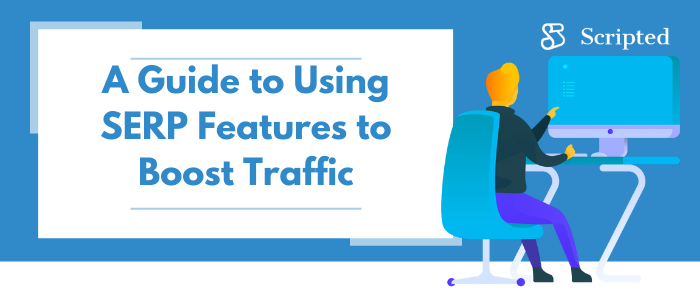 As a business owner or marketing professional, you know that search engine optimization can increase visitors to your website. While SEO best practices are a start, it's still a challenge to get above the noise of relatively uniform search results that all look the same. SERP features are unique search result snippets that highlight relevant content in a variety of formats. Knowing these SERP features and how they work can help you use them to drive more traffic to your site and business.
SERP Features and How They Boost Traffic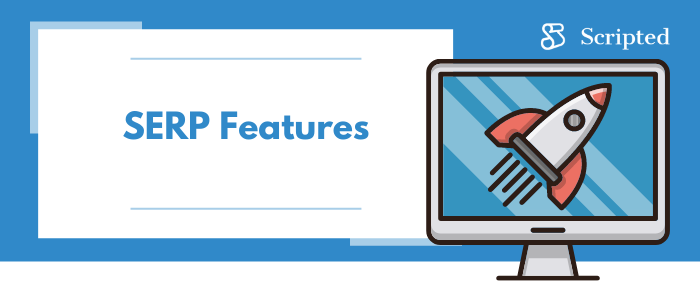 SERP features can help you increase website traffic in several ways. The most obvious benefit is that their distinct box and title draw attention, making them one of the first places that Google users look for answers to their queries. These search snippets also represent an opportunity to display additional content on a Google search results page, establishing your authority and enticing searchers to visit your website.
Targeting SERP Features for Your Business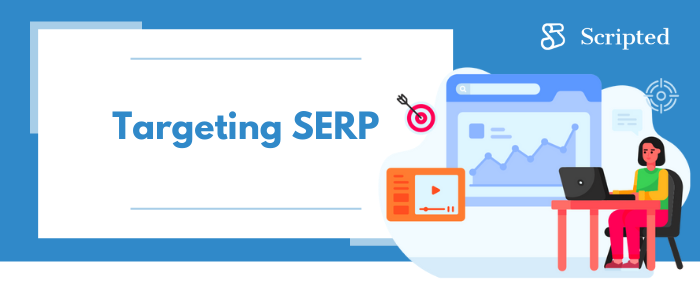 Although there are some similarities in the formats of many of the SERP features that Google offers, each one has a unique focus and features. The following are some of the available SERP features and how to use them for your website.
Featured Snippets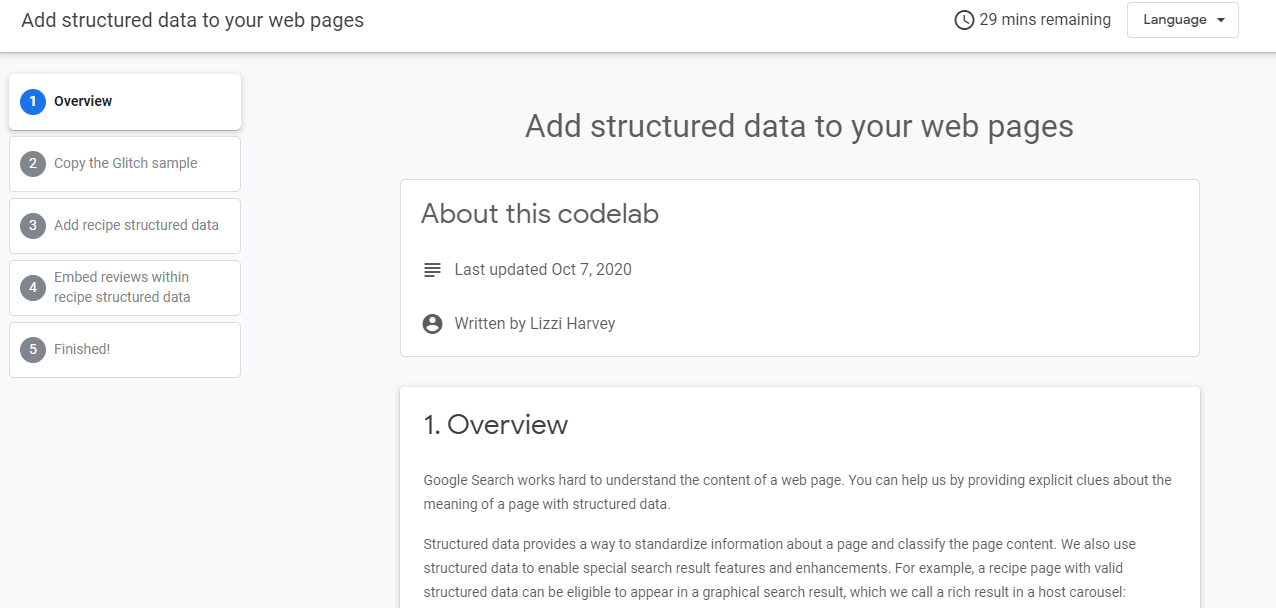 The most familiar SERP feature that Google displays along with search results is the featured snippet. As the name shows, this type of feature highlights one or more results for a specific search query with an extended snippet describing the page. A featured snippet appears before the link, rather than after, as it appears in regular search results listings. This type of SERP feature can appear in search results, in a "People also ask" section, or with a Knowledge Graph SERP feature.
Featured snippets make it faster for Google users to identify the link that will best answer their questions — especially voice or mobile searches. Since these snippets are taken from existing search listings, the best way to get a featured snippet is to provide clear answers to your target audience's search queries.
Tools:
Image Packs

Google sometimes often displays a series of images above the search results on a regular Google search. These images are pulled from Google Images and provide visual results to help the searcher, whether their search query specifies "images" or not. Image packs display when Google determines that images are likely what the user wants to see or is likely to find useful.
To display in an image pack, your image needs to appear at the top of Google Images results. Fortunately, Google provides clear information on best practices for the visual elements of your website. These practices include using high-quality photos that are optimized for page speed, employing supported image formats, and adding descriptive alt text and semantic markup to each image.
Tools:
Knowledge Panels and the Knowledge Graph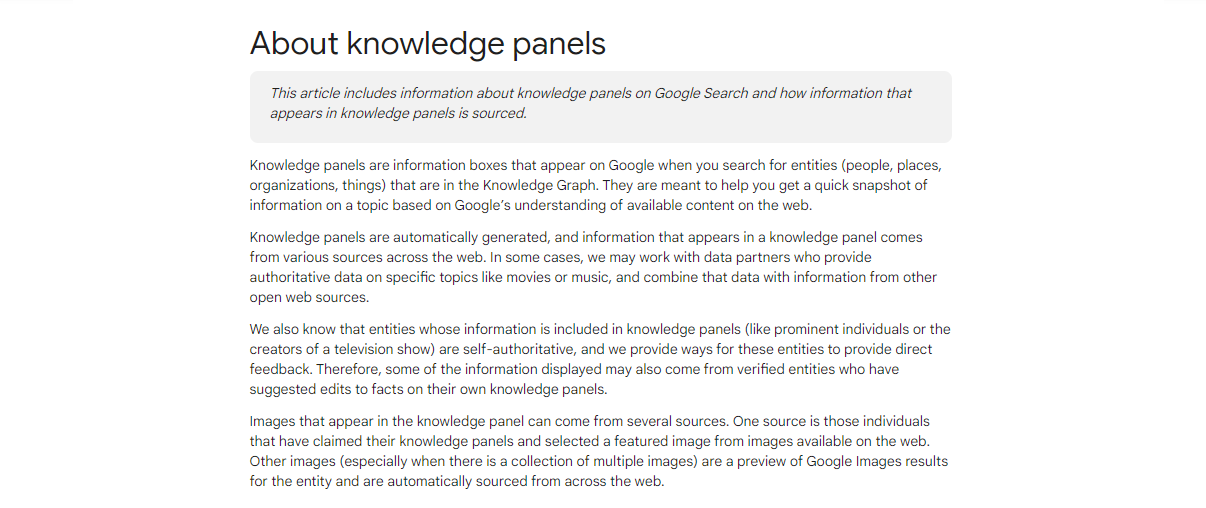 Google's Knowledge Graph is a database of publicly known, factual details about specific people, places, and things. From public sources and content owners, this information powers better search results and the SERP feature known as a knowledge panel. Knowledge panels appear to the right of the regular search results and show key information about the topic, including a brief summary, a longer description, relevant photos, key facts, and links to a website or official social profiles.
The first step in having a knowledge panel display for your business is a Google My Business account. You'll also want to verify your website with Google Search Console and add any relevant structured data for your site. If a knowledge panel already appears, you can contribute feedback and edits by clicking on your entity's panel as long as you are a verified representative.
Tools:
Local Packs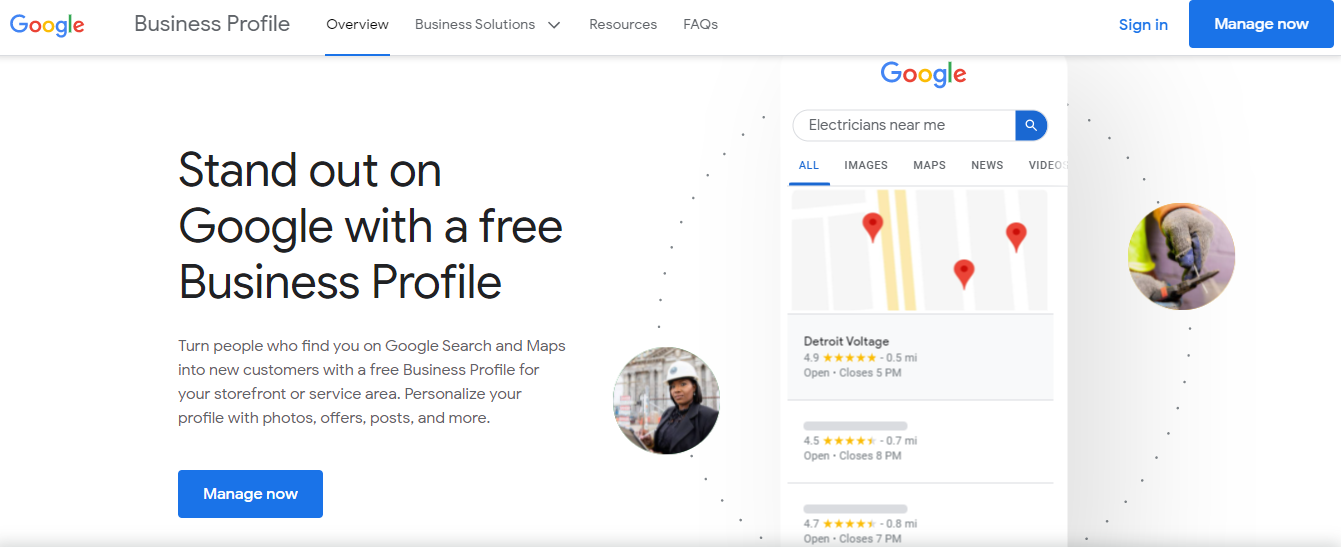 If you have a local business or service business that covers a specific region, you'll be particularly interested in Google's local pack. Also known as the local 3-pack, this SERP feature displays for searches that have clear local intent such as "hairstylist near me" or "plumbing services in Houston, Texas." The local pack displays as a map followed by three businesses with their business name, reviews, location, phone number, and hours, as well as a link to the website and directions.
Much like the Knowledge Graph, getting your business to appear for this specific feature starts with a thorough Google My Business listing. This Google tool is the source for the local pack details, so it is important to make sure your listing is complete and up-to-date. Some of the most important Google My Business fields for a local pack are your business category, pictures, and business citations, along with obvious fields (address, telephone number, and hours).
Tools:
News Box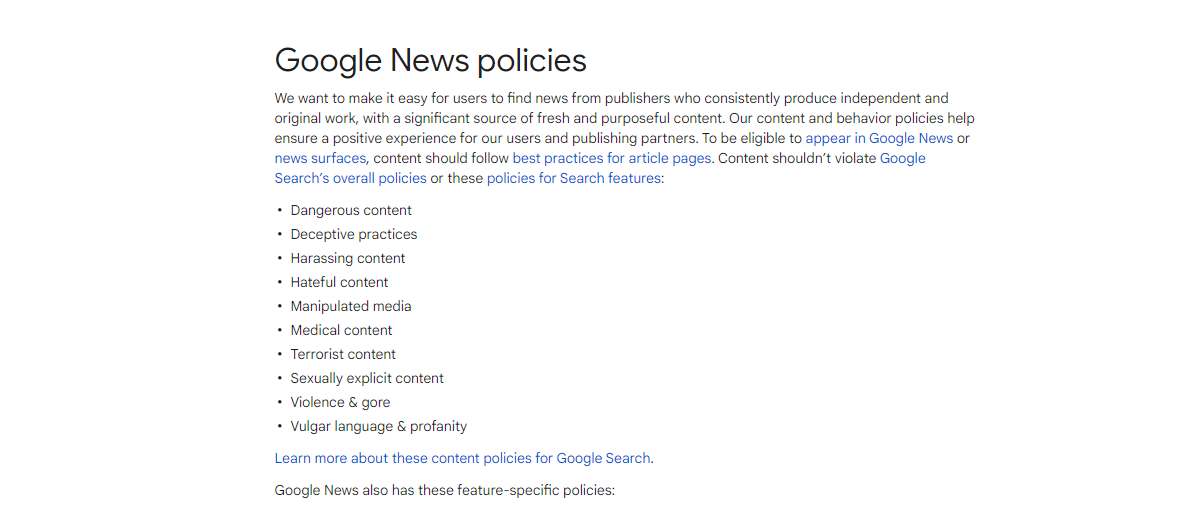 The news box SERP feature gets its content from Google News results. This type of snippet appears for search results that involve current events and other timely topics. Appearing in the box with the title "In the News," the news box shows links to relevant articles, along with the source and how long ago they were published. The top result features an excerpt of the news article itself, along with an image from the linked page.
If news articles are part of your organization's content (or you are involved in an area of current interest), the news box can help drive awareness and traffic. Google News may identify relevant content on your site automatically, but the best way to control and share your content on Google News is through the Publisher Center. This Google tool allows you to submit RSS feeds, website URLs, or videos to be considered for the News search results, as well as the news box.
Tools:
Related Questions

The related questions snippet, also known as the "People Also Ask" box, answers questions that are related to the Google user's current query. These show for around 43% of search queries, and can appear in multiple locations, Each instance includes multiple questions with an answer and a clickable source link for each.
Much like getting your web page to rank for a specific search term or phrase, displaying in a related questions feature is based on optimizing your content to best answer the common questions your customers have. To be eligible for this SERP feature, your web page needs to be in the top ten search results — and you'll want to target high-traffic-related questions in order to get the greatest return as an increase in website traffic.
Tools:
Tweets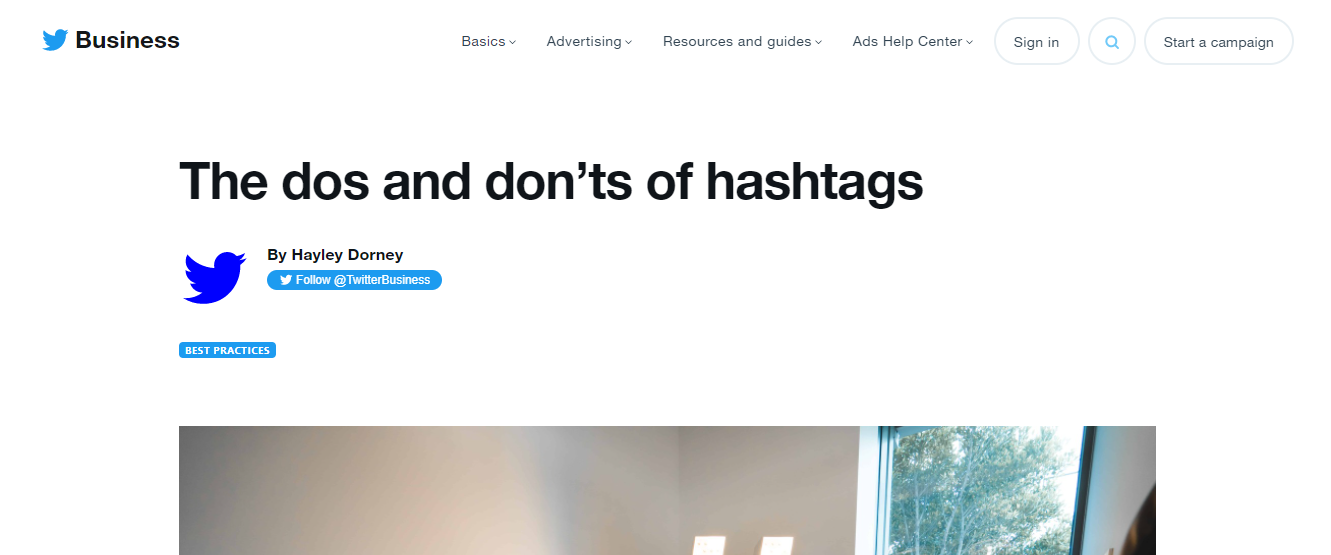 The Tweets snippet is a Google SERP feature that displays a carousel of Twitter posts at the top of the regular search results. This feature often appears for queries that reference specific brands, businesses, or individuals, particularly when the search includes a specific name with "Twitter" or a hashtag.
Display of the Tweets feature is based on having an established Twitter account and regularly posting quality, relevant content for your audience. The downside with the Tweets is that they will not drive direct traffic to your website. However, they create awareness and the tweets themselves can link to further content on your site.
Tools:
Videos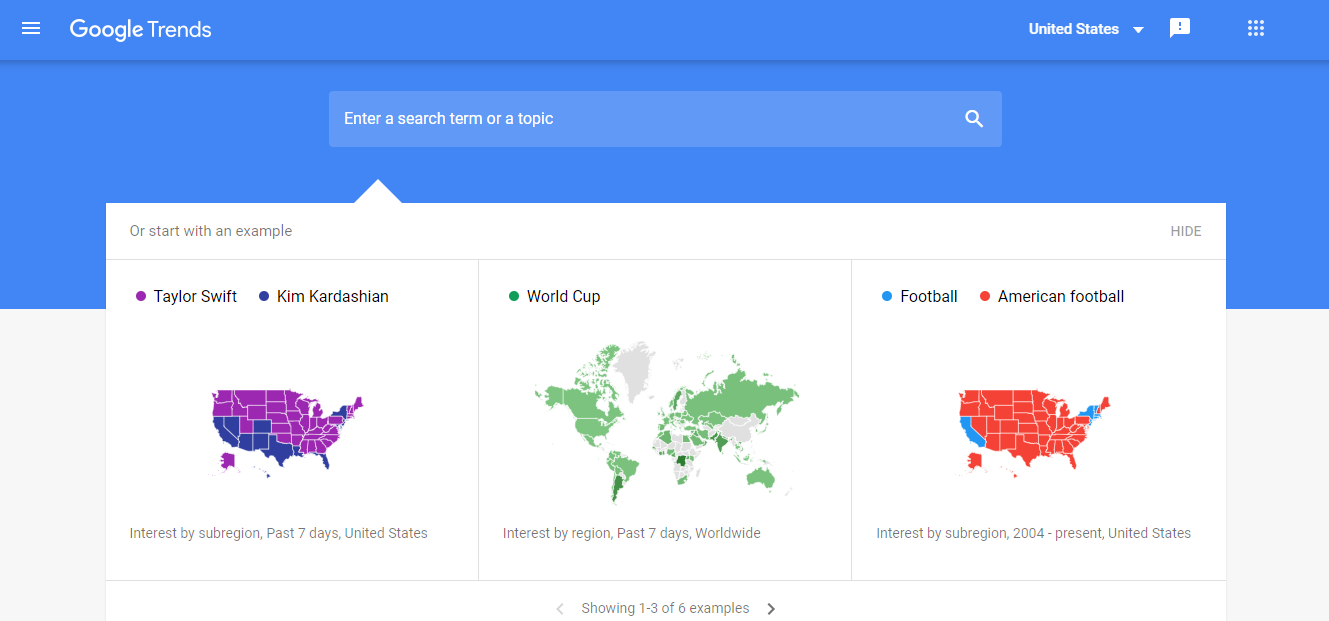 Google's Videos SERP feature works similarly to the Images and News feature: the top results for a query on a Videos search may display for the same query in a standard Google search. The video snippet, especially for videos that come from YouTube, will display a thumbnail of the video, along with the video title, link, and description. Depending on the schema markup you provide with your video, this SERP feature may display additional enhancements such as a Live Badge or Key Moments feature.
Optimizing a video for YouTube, Google Videos, and the videos snippet involves typical ranking factors. You'll need an engaging, relevant video that is based on keyword research. On-page and off-page SEO factors that work for text-based content can also help you with success in YouTube and Google search rankings.
Tools:
Quality Content with Scripted: The Foundation for SERP Features
As you can probably tell from the explanation of each type of SERP feature, the first step in your strategy needs to be creating highly relevant, engaging, and informative content. Yet, the constant demand for new content across platforms and content types can overwhelm you, no matter the size of your team — especially when you need each piece to help you drive traffic through SERP features and SEO.
Scripted's team of writers and editors are specially equipped to help you establish and build your content foundation. We provide high-quality articles that are not only well written but also adhere to best practices for search engine optimization. Click here today to learn more about our content writing services and how they can help to increase website traffic.