5 Ways to Increase Organic Traffic to Your Art and Design Website
Among the different website traffic sources, organic traffic is usually the most coveted by digital marketers and website owners. In simple terms, you earn organic traffic through SEO best practices like creating valuable content full of relevant keywords instead of buying it through paid ads. There are several benefits and advantages to cultivating various sources of traffic to your website, but if you want to increase organic traffic, here are a few tips to help you make the most of your content and digital marketing efforts.
There are many SEO tools and techniques at your disposal to get more organic traffic flowing to your website, many of which are free and make it much easier to reach your targeted audience. Here are a few examples that can work well and deliver results with an art and design website.
Keyword research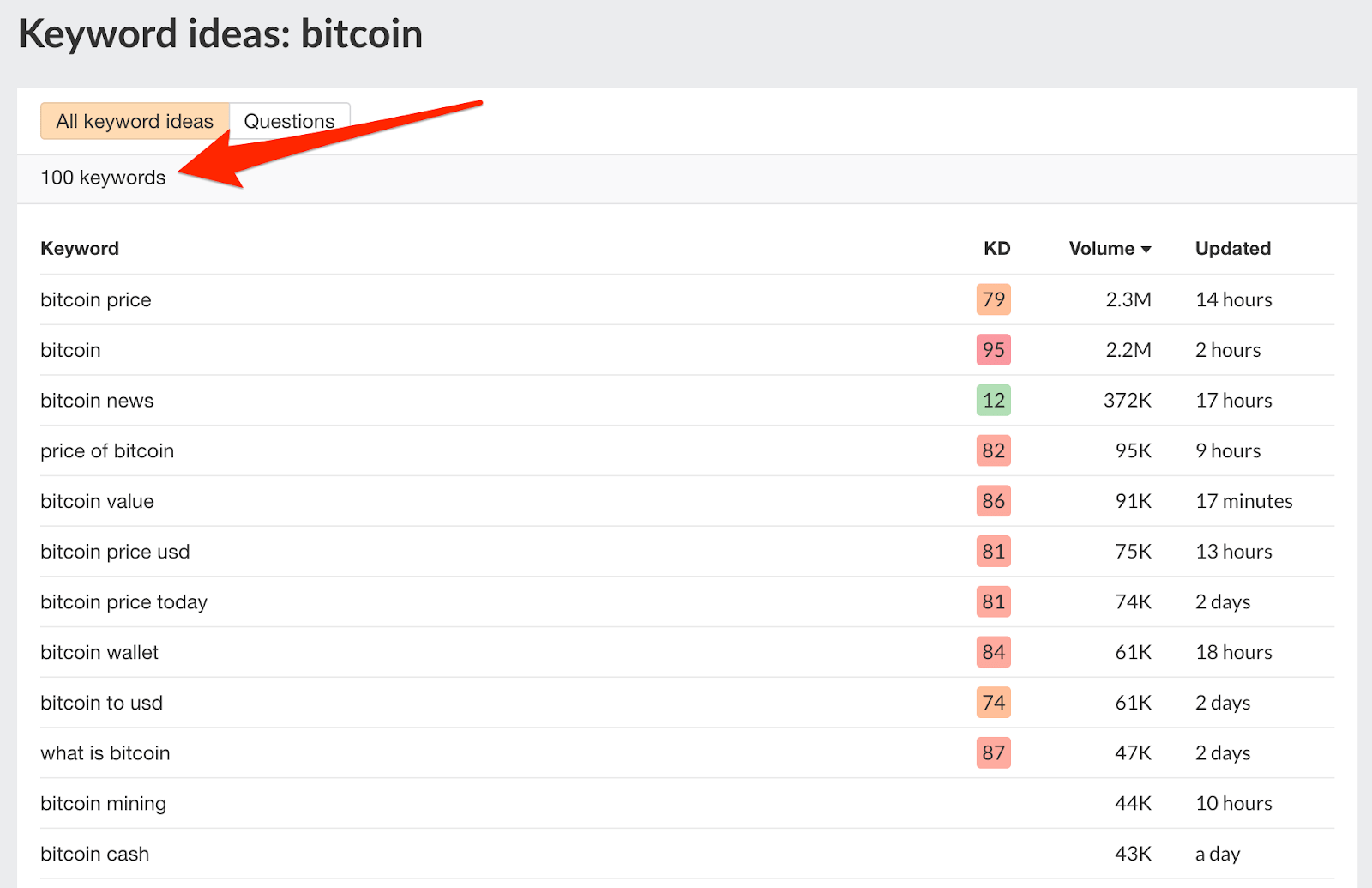 To drive organic traffic to your website, which search engines like Google drive to your website based on related searches, you have to know how your target audience looks for content. Keywords are the metric that Google uses to direct people to the most relevant content related to their search. Obviously, the more specific and relevant your keywords are, the more likely Google will direct traffic to your website.
SEO isn't an exact science, and many factors go into finding the best keywords for specific types of content. For example, using keywords with a higher search volume might seem like a no-brainer but can do more harm than good and hurt your SEO if your content doesn't rank well for that specific keyword. Sometimes a low competition keyword with less search volume is a much better strategy, especially if you have a newer or smaller website.
For example, in the art and design space, it can be very difficult (if not impossible) for smaller and independent websites to compete with commercial websites with name recognition and higher domain authority.
Keyword research is not only important to find the best keywords that you can realistically rank to drive organic traffic to your website. It can also give you ideas for your content.
There are many keyword research tools to choose from, but the following are all free and also help you get some insight into the questions your target audience is asking and how they look for content:
Google trends

Keyword generator

Answer the public

Question
The more you know about your target audience's search habits, the easier it'll be to create high-quality content to drive organic traffic to your site.
Optimize your images and visual content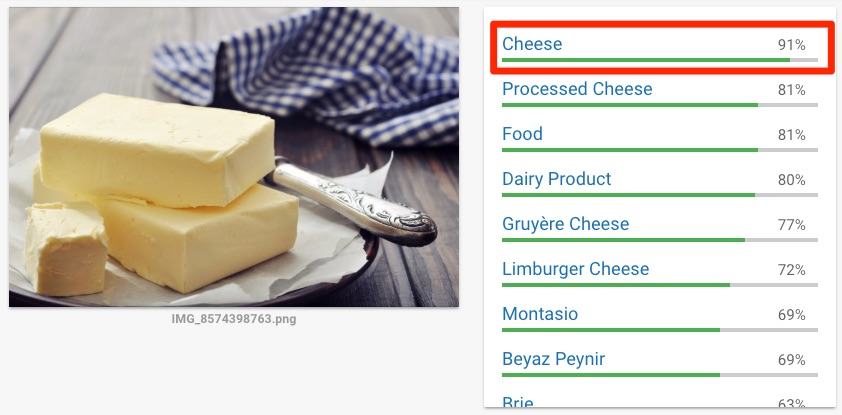 Since art and design is a highly visual medium, the images and video content on your website most likely outnumber text. Like blogs and written content, there are specific SEO tips and techniques to optimize your images and visual content to drive organic traffic. You can:
Use an accurate description to name each image (i.e., Eiffel Tower at sunset vs. IMG 00122).

Include a descriptive alt text and captions for each image to help Google target your images to specific search queries

Pay attention to file sizes (how you save your files, JPEG vs. PNG, for example, affects file size, which can quickly add up and slow down a visual and design-focused website. Slow-loading websites are a death knell for SEO purposes).

Add an image site map.

Make sure your images (and website) are responsive and optimized for mobile platforms.
Images are the cornerstone of most art and design websites, so Google has to know as much about the images on your site as possible in order to direct relevant traffic your way.
Publish art and design content regularly

People are often frustrated to learn that SEO, specifically driving organic traffic to a website, is a long game. It takes time for organic traffic to flow your way. The best way to drive organic traffic and keep it coming is by regularly publishing well-written, high-quality content that informs and gives your readers value that they can't easily find anywhere else.
The problem is that poorly written, filler content can actually hurt your search rankings and tank your website traffic. You can hire a professional art and design writer on Scripted to create regular content that will help drive organic traffic to your site.
Along with blog posts, landing pages, and articles, you can hire an art and design writer to help with everything from writing meta descriptions for your web pages to coming up with alt text and descriptive names for your images. In return, you get great content and more time to focus on your visual content and business priorities.
Design Milk is a great example of an art and design blog that leverages content to increase traffic and build a loyal user base and social media following. They have a high domain authority score which increases their SERP ranking and traffic, and over two million followers on Twitter and Instagram.
They average five posts per day, but you can publish less frequently and still increase your website's traffic with quality content.
Blog your way to backlinks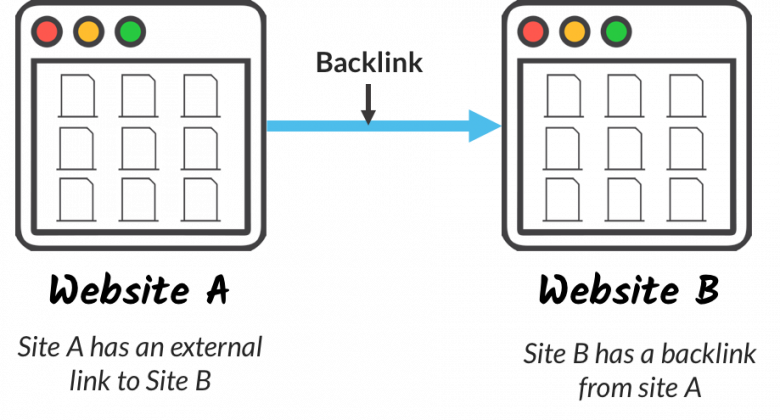 Backlinks are critical to driving organic traffic to your website. Also known as inbound or incoming links, a backlink is basically when an outside website posts a link to content on your website. For example, Domino magazine publishes a yearly list of the best new art and design websites of 2021. The article includes a link to each website on the list so readers can easily get to the websites on their own.
If your website is on that list, not only will readers of the Domino article visit your website to check out your content, your website will get an immediate credibility boost in Google's eyes by having a backlink from a website with industry recognition and high domain authority. The more backlinks you have on reputable websites with high domain authority, the more organic traffic you can expect to flow to your website.
The trick is to get as many backlinks as possible to quality, relevant websites. Posting on websites with a low domain authority or junk content of their own is usually not a good idea.
Design blogs like Design Milk, Colossal, Yanko Design, and Inhabitat are examples of art and design blogs with a high domain authority that work with guest bloggers. If you're interested in submitting a guest blog, study their submission guidelines and only submit high-quality, relevant content. Each website has its own editorial guidelines.
Adjust your SEO strategy as needed
SEO best practices are always changing, along with Google's search algorithms. Even well-known websites with millions of visitors have been known to lose a chunk of traffic overnight due to an algorithm update. Perform keyword research and audit your website content using your website's analytics data on a regular basis to make sure you're keeping up with your audience's needs.
You can always update old content with new keywords and optimization techniques, or start publishing more frequently to build up your domain authority and on-page SEO.
Hire an art and design writer

Scripted has many talented, experienced art and design writers to help with your content marketing and drive organic traffic to your website. Contact us today to get started!