Weekly Content Marketing Trends February 14, 2022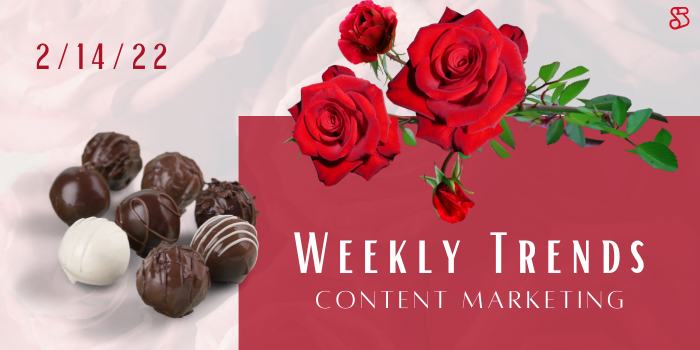 Happy Valentine's Day! A day considered by some to signify romance and for others the heartache of being alone in a world full of lovers. Also, a day considered by the more cynical a gimmick to stimulate first-quarter earnings for retailers after the hustle and bustle of the holiday season. 
We'd like to offer a different take.
We're hoping you're living your best Valentine's Day 2022 and since we're all about content marketing we want to propose that in the world of marketing, every day is Valentine's Day. While it would be inappropriate to shower your customers with romantic professions of undying love, it is appropriate to shower them with appreciation and acknowledgment of who they are and why they should care about what you're offering in the first place. After all, isn't love all about being "seen" by the entities that you curate in your life?
With that being said, this week we're celebrating Black-owned companies by providing some marketing (and possibly shopping - hello,
House Of Marley
) inspiration in honor of Black History Month while also getting back down to some content marketing Basics.
Quick Links
Black-Owned Businesses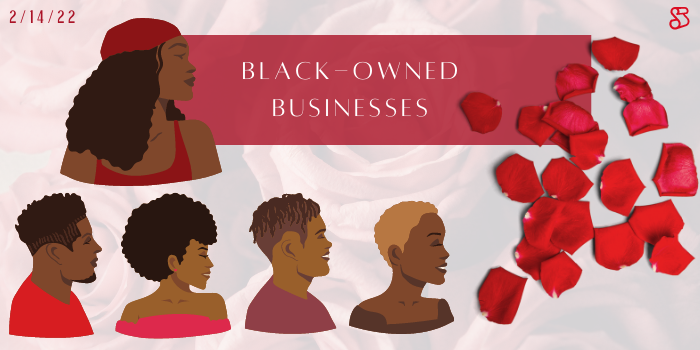 The past few years have seen a huge emergence of black-owned businesses being celebrated and publicized on scales never before seen. This celebratory tone has proven to be supportive as these designers, manufacturers, food product makers, and service-based businesses are finally taking the market share and receiving the recognition that they deserve. As just a small example,
these black-owned businesses
are emerging or already thriving and their presence and innovation is something to celebrate. The overdue necessity of this movement needs no explanation, but what can marketers learn from this revolution?
Be proud of who you are
Fully embodying your brand and product identity gives your customer the tools to not only feel good about purchasing from you but to build a relationship with you; hopefully for the long term.
Be proud of where you came from
All too often, we hear the Hollywood elevator pitch for the happy ending of an entrepreneur's story. Then when you start your own business and don't make it into the millionaire's club in twelve months, you feel like a failure. However, when you slow down and listen to the most wildly successful people out there today, you'll hear about the moments that would never make it to the big screen.
Daymond John, the founder of FUBU and Shark Tank cast member, looks like a million bucks when you see him on television. That's because he's worth that and more, many times over. His movie would be: sewing some clothes, big-name wears them, he gets wildly rich and now he's on Shark Tank. His reality was: he was selling hats that he made for years out in the cold, hustling on the street. For
years
. He doesn't pretend he's always had it figured out and those days and nights of solving problems, getting rejected, figuring out how he fits into the marketplace, and choosing to persevere are what got him to where he is. Not some quick fix or magic pill.
Be proud of where you're going
Know your destination and know that you deserve a spot at the table.
Back To Basics: Content Calendars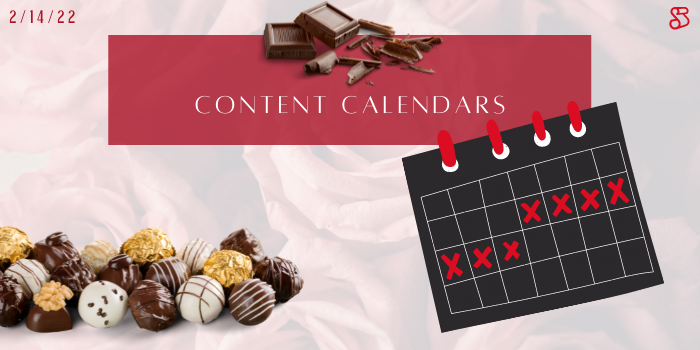 We're halfway through the second month of 2022. If you started the year out with lofty content marketing goals, a fire in your belly, and something to say, but have found your execution, well, a little clumsy at best, we are here to help. 
It is time to reacquaint yourself with the unglamorous, but 5,000 percent essential (percentage scientifically proven) content calendar. One of the beautiful things about content marketing is how creative it is, but the trick to creativity is being organized enough to execute and strategize on it so that it yields results. Enter the content calendar. This can be a simple spreadsheet or calendar that lets you and your team quite literally be on the same page about what needs to be written, when and by whom. It keeps everyone accountable and provides those all-important deadlines that are needed to get things done.
Get started with a free template
here
.
Best Content Scheduling Tools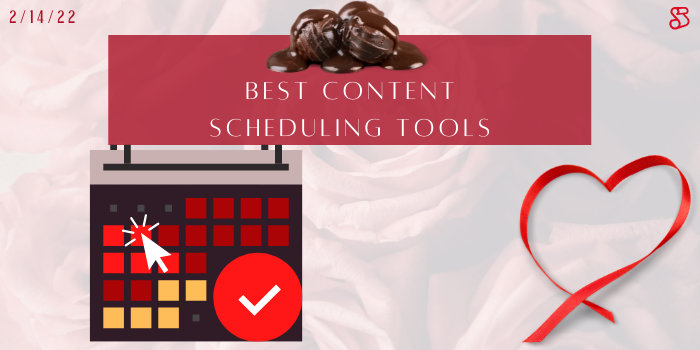 If content calendars are instrumental in planning for success, finding content scheduling tools are instrumental in executing that successful plan. Even with a streamlined social media strategy and basic email and blog content, content scheduling tools are your best friend. You might not be able to take care of all platforms from a single tool, though capabilities are constantly changing. But you will find it's well worth your effort even if you have to use more than one scheduling tool.
You can batch schedule social media posts, blog posts and emails to your database.
Most content scheduling tools come with robust analytics so you'll start to get clear within months, if not weeks, on what is working and what is not.
With your free time, you can concentrate on the fun part of it all: the creating. 
Taking Action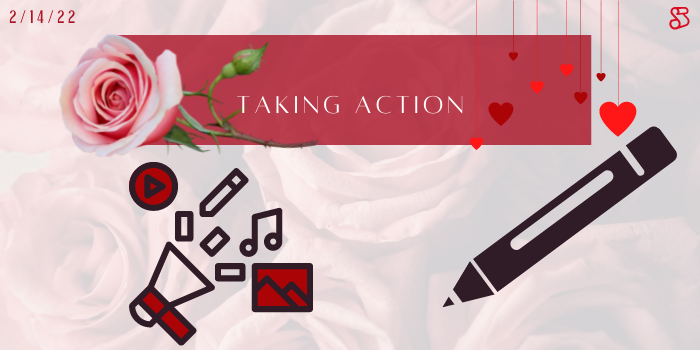 Need help with your content marketing?
Start your free trial with Scripted
today and connect with our database of fully-vetted content strategists and writers and enjoy the professional content marketing services without paying an entire professional marketing team!