Optimize Your Business, Not Just Your Search Ranking
As the media landscape becomes increasingly competitive, businesses are being driven to adopt new practices to inform the public about the value of their products and services. Content marketing focuses on the creation of quality content that engages with your target demographic, and is an important tool that allows your business to be heard above the noise.
Rather than focusing directly on selling, content marketing nurtures a community of consumers by catering to their interests. There are many positive flow-on effects, such as increasing brand awareness and loyalty, acquiring new customers through the generation of inbound marketing leads, and the retention of existing customers through increased engagement.
A number of studies have assessed the effectiveness of content marketing. According to the Custom Content Council, 61% of consumers say they feel better about a company that delivers custom content, and they are also more likely to buy from that company. Another study by the Chief Marketing Officer Council found that 87% of B2B buyers are strongly impacted by online content when selecting vendors to conduct business with.
Engage with people, not robots
One of the key pillars of successful content marketing is to treat your consumers as people, and to cater to the topics that they are genuinely passionate about. When content is truly informative or entertaining, it can resonate rapidly throughout niche communities thanks to social media sites such as Facebook, Twitter and Tumblr. If your content is particularly insightful then it may also become a resource cited by other writers, becoming even more deeply embedded within the wider media ecosystem.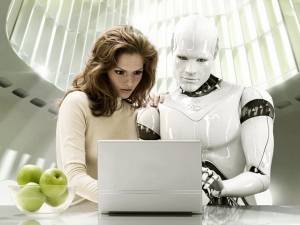 In the past, businesses could improve their ranking on search engines by publishing low-cost and low-quality content that regurgitated an array of relevant keywords and phrases. These businesses were essentially publishing to an audience of robots as opposed to people, and for many years this was an effective marketing tool that was able to fool search engines into thinking that their website was relevant to users.
A number of recent updates to Google's algorithms have heavily punished businesses for pumping out this type of low-quality content. As a result, search engines now do a far better job of excluding poor-quality content that has low value to users, while prioritizing websites that are frequently updated with unique and original content.
.
Developing a content strategy
Search-engine-optimization (SEO) is no longer about the adoption of mechanical strategies and tactics. It's about optimizing your business by improving the way that you actively engage with your community. While this process is not simple, there are many websites dedicated to helping businesses maximize the effectiveness of their content marketing strategy.
The Scripted Blog will be highlighting prime examples of content marketing in action, as well as tips and advice from some of the world's top content marketing blogs. Subscribe to our RSS or subscribe to our mailing list to be alerted of our latest posts, and feel free to comment below or email us with your feedback or ideas.