Increasing Organic Traffic to Your Religion and Spirituality Website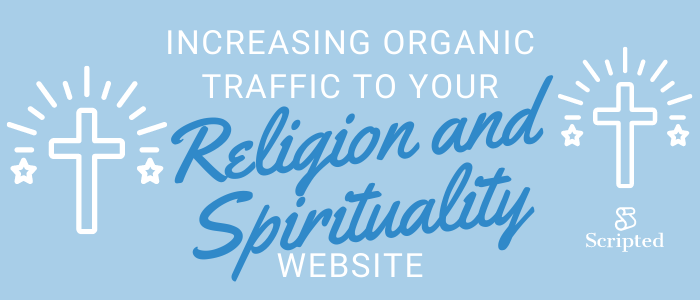 Over the past two decades, U.S. church membership has gone down sharply.
In 1999, 70% of Americans were church members, but as of 2019, that figure has dropped to around 50%.
That is why it's so important to connect with people online, offering information and experiences to help them on their spiritual journey. After all, research shows that religion may fill the human need for finding meaning. That is a powerful thing. Your website could provide immense support to those who share your beliefs, which is why it's critical to invest in a digital marketing strategy.
Whether your goal is to attract more members to your congregation, increase donations, encourage more people to meditate or help your community, having a strong presence in the online religion and spirituality industry will help you increase traffic to your site so that you can better reach your target audience.
Ready to get started? Here's what you need to know.
Tactics to Increase Engagement Online
Depending on your target audience and what you wish to achieve, there are several tactics that will help you increase organic traffic to your religion and spirituality website. The goal here is to consider the strategies below, working them into your unique content marketing strategy.
Share Stories Online
In today's hectic world, nothing is more uplifting than stories that spread positivity.
Your blog is the perfect platform to publish stories that feature your community and the people within it. Here is an outstanding example.
St. Vincent de Paul Georgia publishes "Stories of Hope" on its website, showcasing people who inspire and promote good within their community. This is just one category on the blog. Other topics include hunger, affordable housing, volunteer spotlight, and advocacy. Those who visit the St. Vincent de Paul Georgia site can easily sign up to receive a monthly newsletter, donate to the church, or get involved.
Regardless of where someone is on their faith-based journey, everyone can relate to the human connection. Highlighting those in your community is a great way to provide hope and support. This will help establish your website as a leader in this space as you build a positive reputation.
Publish a Hub of Resources
In 2017, over half of Bible readers (55%) used the internet or a smartphone (53%) to access biblical texts — up from 2011 when the figures were 37% and 18% respectively. Create a resource hub on your website that allows you to position yourself as an authoritative voice.
For example, you could offer a listicle of scriptures that link to other material on your site. For those who want to remain connected to what's going on in the world today, you could also provide insight into the latest research surrounding faith, including the impact that spirituality has on mental health. Showing that you care about your audience's well-being is important, so be sure to be creative.
Leverage the Power of Social Media
Considering that over 85% of churches use Facebook, if you don't, you risk being left behind. A Facebook page allows your members to not only interact with your church or organization but also with one another. It's a great way to spread the news about upcoming events, share interesting content, or promote your site. Twitter is another platform that is widely used by religion and spirituality websites. Faith in Action is a good example of a faith-based organization that uses social media to host events like the #FaithVotesChat and #InvestinLoveChat.
Other ideas:
Maintain connections using email marketing

. Build a subscriber list to connect with people meaningfully. This will help you remain connected and relevant.

Start a YouTube channel to maximize your reach

, sharing live stream videos, inspirational talks, and more.

Publish case studies

that showcase the impact your site or organization has on readers.
Recommended reading: Content Marketing for Your Religious or Spirituality Website
The Importance of SEO and Keyword Research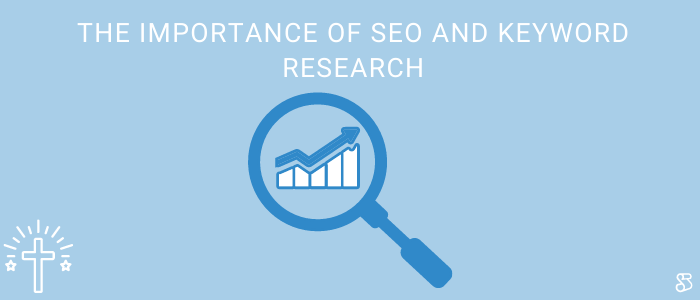 To increase website traffic, you need to focus on becoming more visible online.
To boost your ranking, you'll need to develop an SEO strategy and conduct keyword research.
Leverage the following tools to find and utilize the best keywords within the religion and spirituality industry based on what people are searching for.
BuzzSumo helps you discover the best-performing content based on a specific keyword. For example, when entering religion, some of the top pieces of content as of August 2021 include U.S. Church Membership Falls Below Majority for First Time and Poll: Fewer Than Half of American Adults Now Belong to a House of Worship. It's important to know what's trending so that you can talk to your audience about it, expanding on the conversation.
Related: 20 Quick Content Writing Tips to Improve Your SEO
The Top Religion Websites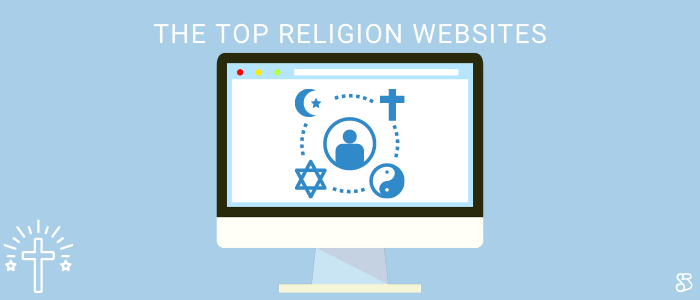 Sometimes, you need to look to others to gain inspiration — especially if digital marketing strategies are new to you.
Although the top religious sites vary in terms of their mission and belief system, all the websites below have one specific thing in common — they consistently publish quality content. The quality of your content is everything, which is why you need to invest in expert religion and spirituality writers.
Scripted created a list of the top religion sites by traffic, leveraging data from SimilarWeb. These websites include:
Study these sites to better understand their strategy, creating a unique plan for your organization/brand. Create a list of content you'd like to create and then start your site! Some of the best platforms to consider include:
To understand whether your strategy is working, you'll need to track how well your content is doing. Again, there are tools to assist you.
These include:
Hire a Religion and Spirituality Writer Today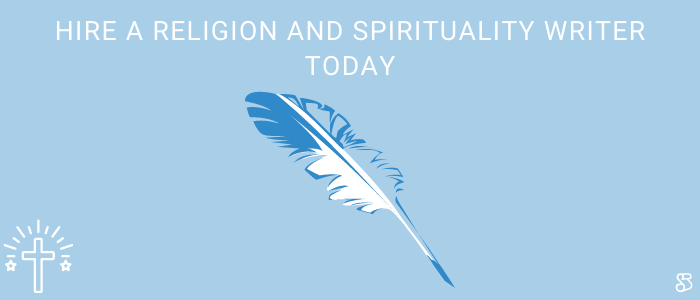 We understand that content creation can be a touch overwhelming, not to mention time-consuming.
That is why Scripted makes the hiring process as simple as 1, 2, 3.
Once you become a Scripted member, you gain access to thousands of highly vetted writers.

Post your job. You can either allow any writer to submit a proposal or invite certain writers based on their area of expertise.

Hire the best fit and receive your first draft in a matter of days.
Ready to get started? Visit our religion and spirituality industry page today, and let Scripted help you create a winning content strategy!