10 Signs of An Effective Press Release
Press releases can be an extremely effective tool for communicating business news to the general public and gaining media coverage on important business updates, such as product launches, leadership changes, and so on. A well-written and effective press release can attract the interest of news outlets and help your announcement make waves. That is why it is also best to hire a professional to write a press release.
At Scripted, we have many writers that are adept at writing short, efficient press releases that will attract attention and make sure your message reaches your target audience in an impactful way. If you're wondering if your press release hits the mark, here are the top ten things to look for that make a press release effective.
Make Sure the News is Newsworthy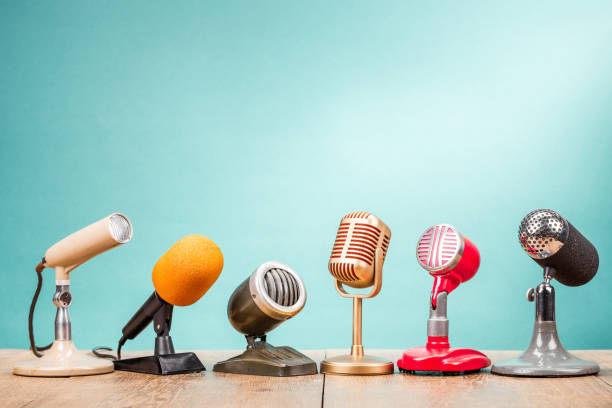 The number one thing that will help your press release attract media coverage is ensuring that the news is actually newsworthy. Press releases should be reserved for big announcements that will be of importance to your target audience.
Some companies overuse press releases and continuously struggle to get them circulated to the general public. This is because news outlets are only interested in covering news releases that they believe will interest a wider audience.
Determining whether your press release is newsworthy often depends on who your target audience is. For example, if you are primarily concerned with keeping stakeholders updated, then you might have a greater need for more frequent press releases.
Follow the Correct Format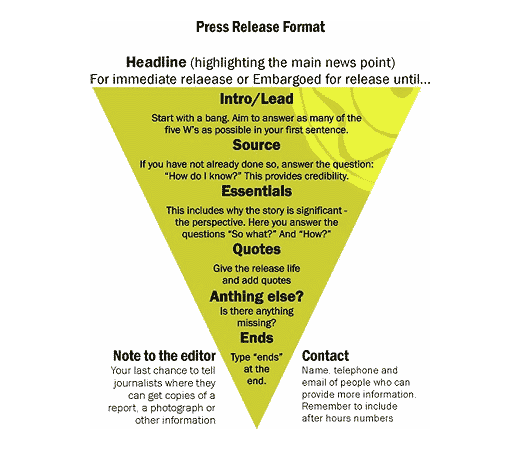 Press releases are relatively formal documents that have a very specific format that your company should follow. The language should be informative, but direct, absent of any unnecessary words. Each paragraph also serves a very specific purpose to ensure the utmost clarity and efficiency. This is yet another reason that it is often wise to hire a professional to write a press release as they will be familiar with this formatting and other nuances.
Press releases are also quite brief documents, typically consisting of only a few paragraphs and always contained on a single page. A professional writer is often more succinct, allowing them to include all the important details without overwhelming the reader with an overly long PR piece.
Hone in on Your Target Audience
Honing in on your audience is key for any piece of writing that a company puts out there, but it's of particular importance with a press release.
By taking the time to figure out who the intended audience is, you can ensure that your press release has the intended effect. For instance, if you are primarily making a public announcement for shareholders, you may focus on different information than if you are hoping to attract interest from the public and get your press release shared on social media.
Indicate Timing

One of the odd but necessary quirks of writing a press release is that you should always indicate when the press release can be released. This comes in the form of writing either "for immediate release" or "under embargo" with the latter including a date of when the journalists can share the information publicly. Some companies choose to share press releases with news outlets before going public so the company can provide quotes and additional context to journalists should it be of interest to them at the time of publication.
Come Up With a Snappy Title
The title of a press release should always be informative and engaging. You don't want to get as creative as some headlines you see in the newspaper, but you still want to draw people in and give them a reason to keep reading.
Many companies opt for very dry, formal titles that merely communicate the major news, which is a perfectly acceptable way to operate, but it can also be useful to get a little more creative with the announcement — particularly if you're hoping to pique the interest of the general public.
Start Strong
The first paragraph is one of the most important parts of any press release because it summarizes the content of the news you are sharing. Someone should be able to read only the first paragraph of the press release and come away with all the absolutely necessary information. So, you want to be very efficient with your language — especially at the start — to ensure that you capture your audience right away and entice them to read the rest of the release to gain further context.
Provide Only Necessary Context
The subsequent paragraphs are there to provide additional context for the announcement. This can be a brief background of the lead-up to the announcement, additional information about how the announcement came to be, or potentially projections into the future of the company. You still want to ensure that each of the sentences adds value to the release and that each one is efficient and direct, but it is in this area that you can really draw your target audience into the larger story of your company.
Include Quotes from Leadership
An excellent way to capture readers and provide a more relatable side to your press release is to include a quote from one of your business' key players as part of the announcement. This is often the CEO or other members at the C-Level of the company, but that can change depending on the announcement. It is important, however, not to include quotes that merely repeat things you've stated earlier in the press release. As with every aspect, the quotes should actually add value. It is also traditional to include these quotes in the third or fourth paragraph of the press release, and not at the start.
Include Contact Information
Another crucial part of any press release is contact information. One of the key goals of an effective press release is to garner attention for your company, so you want to make sure that any media source interested in learning more about the topic knows how to get in touch. Generally, at the end of each press release, there is a brief description of the major players mentioned in the release as well as the name and email address for the company's press contact.
Offer Images by Request
Press releases rarely have images attached to them, but you can let news outlets know that you have images available upon request. This can be a huge help to journalists who are interested in diving a bit deeper into your announcement while ensuring that you aren't clogging up inboxes when you send out the initial press release.
Share Your News In A Bigger Way
Ultimately, press releases can be an extremely useful method of communicating crucial business news and attracting some organic interest in your company. Therefore, they are an important part of any PR strategy. That's why it is always a good idea to hire a professional to write your press release so you can communicate the important information in the most efficient way possible. If you're in the market for an exceptional press release, Scripted can connect you with our network of skilled writers who can help you produce great PR.