Three Questions to Ask Before Paying to Promote Your Content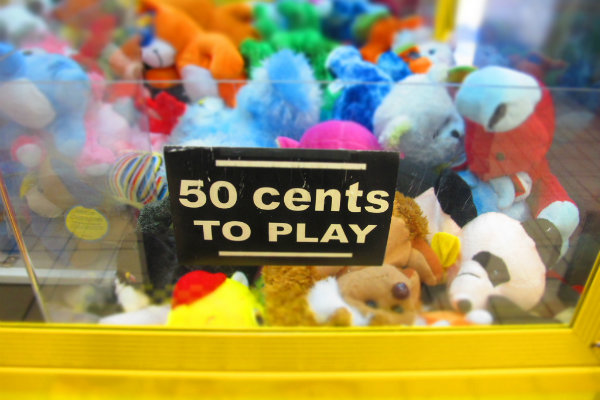 Even well-trafficked organic content can have a second life with paid promotion.
As if creating
compelling, informative content
isn't important enough, you still have to get content to the eyes of interested consumers. This is why in some cases, paid promotion is a good idea.
Content can be promoted through pay-per-click ads on search engines, which are small classified ads that need to be tightly written to appeal to your target market. They're also available on social media: Twitter, Facebook and LinkedIn. Additionally, bookmarking and community sites like
StumpleUpon
and
Reddit
offer inexpensive paid ads of their own. While there are many options available, it's important to be strategic about which which channels you engage with and which pieces of content you should pay to promote. Here are three questions to ask yourself before moving forward with paid promotion.
See also: Promoted Content vs. PPC: How to Generate Leads
1. Is My Content High Quality?
The content you pay to promote should be something slightly more valuable than the average piece of content you share with your audience on a regular basis. Due to the fact that you'll be reaching a new audience, it's important to make a good first impression. It's just like meeting someone new for the very first time. There should be no doubt in your mind that it's worth every cent you're spending to promote it. So always ask yourself: "Is this piece of content high quality and worth paid promotion?" If the answer is "yes" you can move forward to the second question.
2. Is My Audience Interested?
"Is my audience already interested?" -- this is also a very important question you should ask yourself before moving forward with paid promotion. However, this isn't an assumption you can make on your own. After promoting your content through social media and other organic strategies, look at organic click-through rates, time-on-site and social engagement metrics to determine whether or not
your audience is already interested
.
See also: Promoting Content on Social Media: How to Increase Your Shares
For example, if you post an update of a recent blog article and it has significantly more clicks and/or likes than previous ones, it would be a good idea to run a paid campaign for that specific update. It's important to think of paid promotion as a boost rather than a full solution to reaching a wider audience and increasing traffic and conversions.
On that note, brand new content stands the most to gain from paid promotion. These are articles that otherwise might never be found. With that being said, it's also worth it to leverage paid promotion
for high-quality content
you've already published. Articles that have grown organically can find exponential traffic growth through paid promotion -- even if it's gained respectable traction, a little boost can go a long way.
3. Is This Article Preaching My Brand's Principles?
If you mostly write about
content marketing strategies
, but get a lot of traction on an article illustrated by cat gifs, that doesn't necessarily mean you should turn to paid promotion. Like I said before, you should think of paid promotion like meeting someone new for the first time. Do you want potential customers to get the wrong impression? Paid promotion doesn't only drive more traffic to your articles and website, it introduces your brand to a new circle of potential customers, clients and fans.
The end goal of your content should determine whether you want to promote it, and how. What is your call-to-action? Do you want the reader to share the content or do you want the reader to place an order? Is this light-hearted content or is it educational?
If you don't have a clear goal in mind for your content and you haven't answered "yes" to the three questions above, paid promotion might not be the best strategy for that specific piece of content.
When do you leverage paid promotion opportunities with your content? Share your thoughts and comments with us below.
Photo Credit:
BuzzFarmers
via Flickr.
To Read More About Content Promotion See Below:
How to Promote Your Content Across Owned Earned and Paid Media
5 Pay-to-Play Social Content Promotion Tactics
Your Necessary Three Pronged Approach to Content Promotion
Powered by Scripted.com