What Happened in Content Marketing News This Week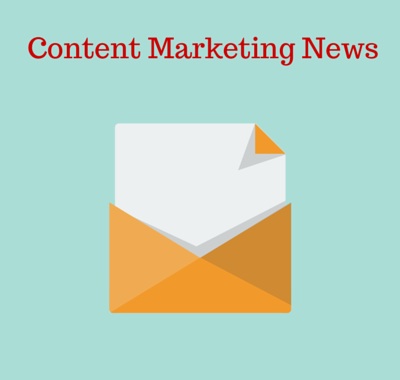 There's a lot of news out there talking about how to create great content, but here's what caught our attention in the content marketing space this week.
Have you been keeping up with your content marketing news lately? Every week we get together here at Scripted to talk about what's going on in content marketing. Here's a roundup of what grabbed our attention -- and why they're important for everyone in the industry to know.
Is Poor Grammar Killing Your Content Marketing? Study Says 69% Of Brands Fail to Make The Grade
[Read Here]
Poor grammar might be killing brands' content marketing efforts, according to MarketingLand. Acrolinx conducted a study that analyzed 20 million sentences from 150,000 web pages for 340 companies. Only 31 percent of the brands received an "impact score" higher than 72.
Why it's important:
Creating quality content continues to be a challenge for many marketers. And as MarketingLand reports:

Take note, marketers!
Square Brings Accountability To Email Marketing
[Read Here]
Another item on our radar: Square is strengthening their focus on email marketing. According to TechCrunch, Square is giving brick and mortar businesses the ability to track marketing campaigns.
Why it's important:
The tech space recognizes that marketing without the ability to engage with customers is inefficient. And, of course, you can't engage with those customers without quality content.
Conde Nast Hires Starwood's Arlie Sisson To Lead Its New Emerging Products Group
[Read Here]
Another report by TechCrunch
this week announced that Conde Nast hired Starwood's Arlie Sisson to lead its emerging products group. According to the publisher, this new group will be "looking at how fragmented the media landscape is, the many different platforms that our content can find a home on and many different form factors."
Why it's important:
New ways to create innovative content are on the horizon for Conde Nast. It will be exciting to see what some of these magazines do to increase their readership.
How to Tell if Your Marketing Economics are Broken or Brilliant
[Read Here]
Finally, our friends at Percolate
published an interesting article
on how to evaluate marketing economics.
Why it's important:
This is a great read and tips for any marketer looking to do some spring cleaning on their own marketing efforts.
What did you read in the news this week? Add to our list in the comments section below!
Read More About Content Marketing:
Content Promotion Strategies: 4 Roads to Success
What Social Media Visits Bring to Your Content Marketing Strategy
Promoting Content on Social Media: How to Increase Your Shares [Interview]