Weekly Content Marketing Trends February 7, 2022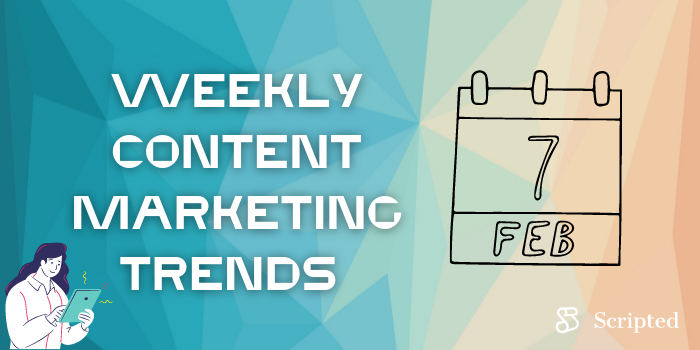 Punxsutawney Phil saw his shadow, meaning six more weeks of dark winter. However, we're here to shed some light on the latest and greatest in content marketing to share bits and pieces of inspiration of how you can tell your brand story and connect with the people who are going to wonder what they did before you were ever in their lives. 
So put away any Punxsutawney blues and warm yourself up to all the great fun at your marketing fingertips.
Quick Links
Valentine's Day Marketing Inspiration
Joe Rogan & The Power Of Consistency
Valentine's Day Marketing Inspiration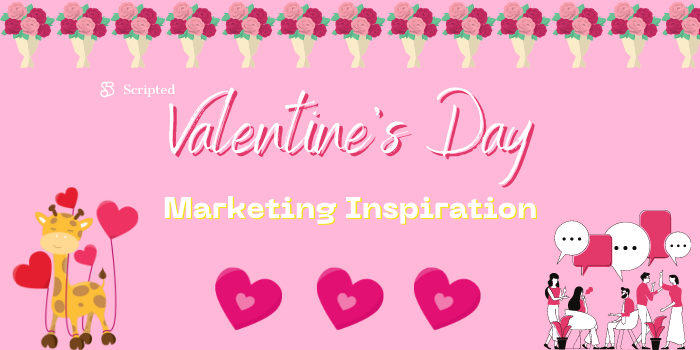 Thinking about skipping the sappy Valentine's Day marketing this year? You might reconsider. If the song lyrics "what the world needs now is love, sweet love" isn't enough to move you, maybe this will: over $21 billion is expected to be spent this year on the sweetheart festivities. 
Don't feel like your product or service is Valentine's Day friendly? Feel like your peeps aren't Valentine's Day types? Never fear! There are plenty of ways to use this holiday as an occasion for last-minute marketing campaigns.
Educators:

let your people know they can offer themselves the gift of knowledge to take them further in their career/fitness/business and fall in love even deeper with their future.

Tech:

let your legion of tech-enthusiasts know that it's time to fall in love again with the science, numbers, and all the awesome things that tech can do. 

Service providers:

play off the idea that maybe people don't feel so romantic about you, but you're still there to do the dirty work – and

that's

true love.
Need some more inspiration? Here you go.
Optimizing Old Content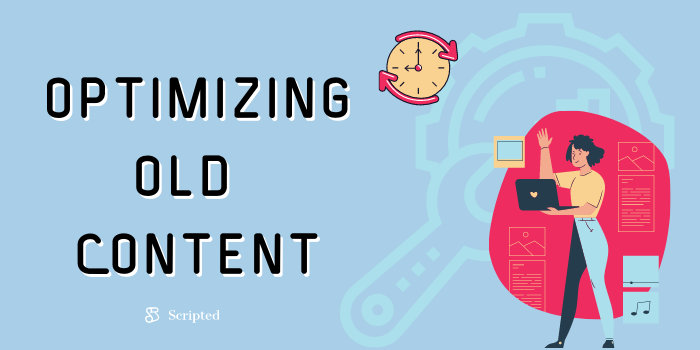 If you haven't heard of historical optimization, it's simply taking content that you've already created and breathing new life into it. Doing this can help SEO, re-engage old audiences, and attract new people. If this sounds like something you'd want to focus on this year, start your Scripted free trial. We have content-obsessed writers who are happy to work with you on tune-ups.
Historical optimization involves the following steps:
Perform a

content audit

.

Select the pieces you want to update. (Hint: not all of them.)

Measure performance.

Repeat.
Monitoring The Metaverse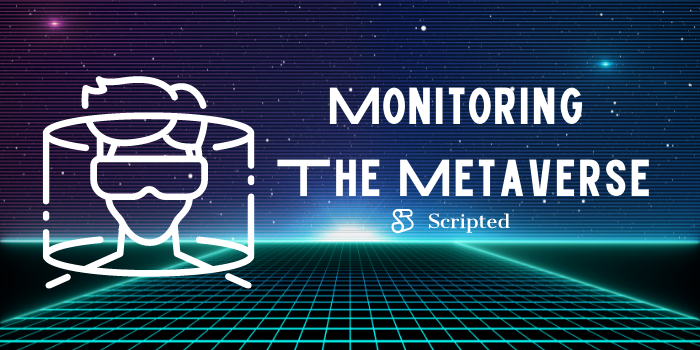 The morphing Metaverse is still a creature of mystery. Will it prevail? Is it here to stay? Or will it go the way of Google Glasses and just kind of disappear? Being that augmented and extended reality are becoming more commonplace, we would guess that it's here to stay.
For marketers, that means we're on the frontier of the wild west while everyone figures out what this thing is and how we're going to use it. While information keeps emerging, technology continues evolving, and users become more accepting there are certainly opportunities ripe for those ready to pluck them.
However, there are drawbacks as well. The fact that technology is evolving so fast means marketers will have to stay nimble in anticipating the needs and expectations of consumers. There is also the chance that the Metaverse could get sucked into a black hole, making any marketing efforts a waste of resources. We highly doubt it, but time will tell.
Joe Rogan & The Power Of Consistency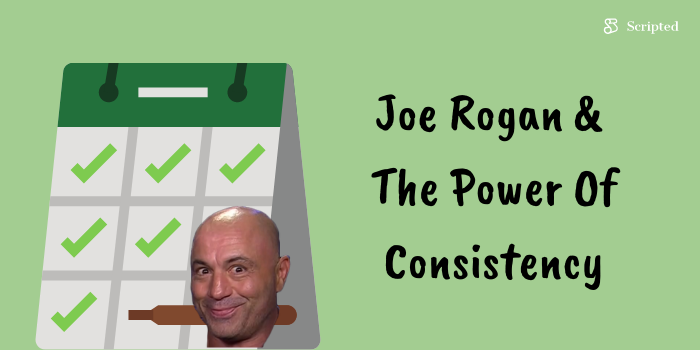 Whether you think he's a hero of free speech or a menace to society, we're not here to discuss the reasons Joe Rogan has sent a ripple through the world with his podcast. Because he has sent a ripple through the world, we thought it would be relevant to point out the power of consistency through content marketing. Podcasting is a huge part of content marketing, and it's an amazing fit for brands with something to say. 
However, it's often disheartening when you see how much giants in the industry accomplish. This goes for all content marketing. You want to tell a story and you want to connect with an audience. You look forward to building that relationship, but it feels like you'll never get to the level of the giants that stand before you. 
Remember: Joe Rogan, Marc Maron, Tim Ferriss, and other popular podcasters have the millions of downloads they can boast because they stuck to what they felt called to do and they did it consistently through the years.
Not weeks. Not months.
Years. 
Going back to the early episodes of the Joe Rogan Experience, you'll hear they were awkward and didn't have their footing.
Content marketing is like that, as well. But you keep going. You find your footing and your voice. And before you know it, you've connected with the world for better or for worse.
Conclusion
Ready to take the content marketing bull by the horns, but feel like you need some help with the task? Scripted writers and strategists are here for you. We have a huge virtual team of fully-vetted content-obsessed freelancers ready to help you achieve your goals. Get started with your free trial here.