Upwork: Reviews, Prices, Features, and Alternative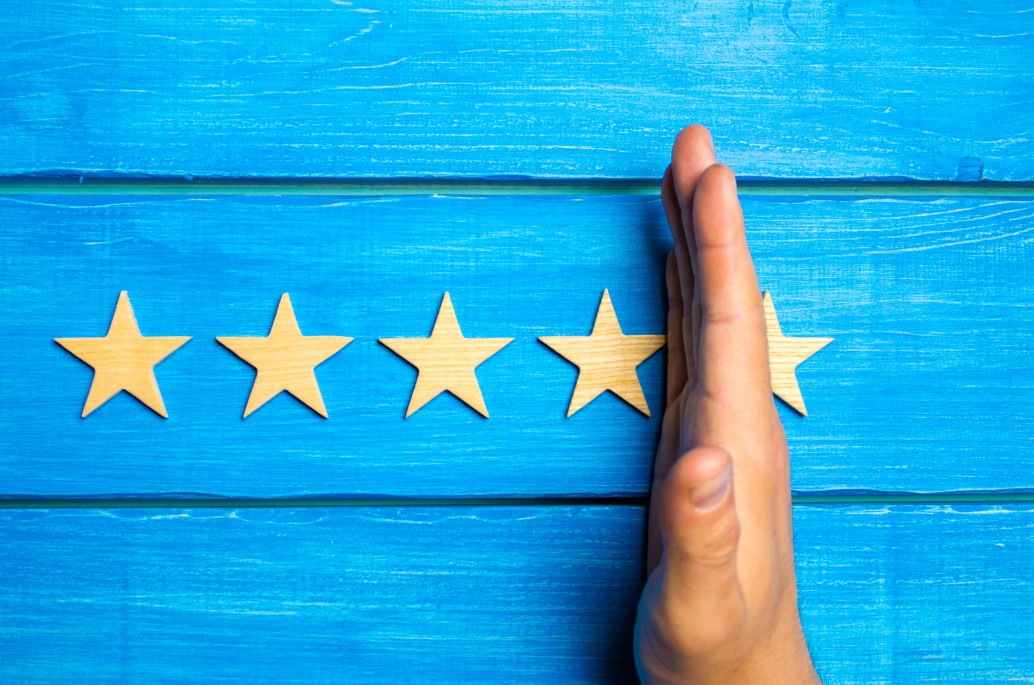 If you're in need of a freelance writer, there is plenty of talent to choose from. However, finding that talent is often easier said than done -- unless, of course, you invest in the right platform for your content marketing needs.

Of the writing services available, Upwork is a well-known platform, but how does it stack up to alternatives like Scripted?
An Overview of Upwork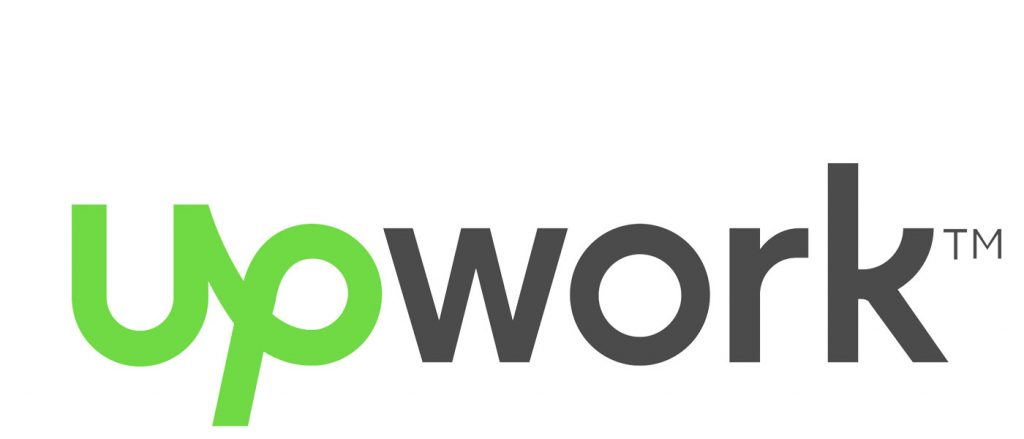 There is no denying the sheer volume of content in which Upwork produces. As stated by the platform, they have over 12 million freelancers and more than 5 million registered clients. First formed in 2015, this platform merged two popular freelance platforms, previously referred to as oDesk and Elance.

Although Upwork is known for its massive pool of freelancers, their competitive pricing system comes at a cost. The rates on Upwork seem attractive. However, many clients have experienced quality-control issues. Based on pricing and the availability of freelancers, Upwork is often compared to services such as Fiverr.

Overall, Upwork makes it easy for clients to find writers. Offering a number of training modules, you will be able to write detailed listings immediately. This will allow you to attract top talent based on what it is you're searching for. Although Upwork does use "matching technology," you may still need to sift through numerous candidates before you find the right fit.

All writers do go through a verification process. However, in comparison to say Scripted's approach, Upwork is not as meticulous. Sure, their talent pool is large but not all of the freelancers on their platform are qualified when it comes to the highest quality content.
Pros
Due to the large hiring pool, you will be able to hire help very quickly. However, be mindful of the writer's standard rate and rating, as this will indicate the quality of work you can expect.
You have the option of choosing whether you would like to pay writers per project or per hour. This can help you budget more efficiently.
Cons
There have been some issues surrounding reliability, especially in terms of project timelines. Many have also experienced issues with the site's performance.
For what you get, Upwork can be a bit pricey. Some clients have also had issues with freelancers booking hourly pay that was not earned.
If you do not invest in the higher pricing system, it can be time-consuming to find the type of help you require. In turn, it is not the most productive platform.
How much does Upwork cost?

After tweaking their payment structure, Upwork now offers a highly transparent pricing system. As a client, you will pay x-amount for the content you need, which is paid to the freelancer. In addition, you will be charged a 2.75% processing fee. For example, if you pay $100 for a whitepaper, you would then pay the platform an additional $2.75.

However, this option is the most basic option. If you plan to invest in Upwork Pro or Upwork Enterprise, the increased level of support and professionalism you receive will come at a higher cost. For example, when opting for Upwork Pro, you will be charged a $500 fee for each handpicked talent search + a 12.75% processing fee on the project amount. You can learn more about their payment structure here.

There is also a service fee that is charged to the freelancer. This sliding fee is as follows:


20% for the first $500 billed with you (the client)
10% when the lifetime billings with you fall between $500.01 and $10,000
5% when the lifetime billings with you exceeds $10,000


The idea behind this new pricing model is that it is intended to initiate higher-value, long-term working relationships. However, many writers who have been working on the platform for years (prior to the merge) have expressed their concerns. It is challenging to reach the $10,000 lifetime total with a single client, which would allow freelancers to benefit from the 5% fee.

As a client, you will notice a wide range of pricing options. However, if you hire someone who charges $5 per hour, do not expect quality work. Be realistic about what it is you need and price your job accordingly.
How does Upwork compare to Scripted?


There are a number of resources online that offer freelance suggestions (that are not Upwork).

Why?

Well, because many clients have had a poor experience after choosing Upwork. However, it is important to note that some companies have developed long-term working relationships with quality writers on this platform, and are indeed happy with the content they produce (more on this below).

For those specifically looking for a quality, reliable writing service, Scripted is often found in the short list of recommended platforms. Although we are similar to Upwork, in that we are a freelance marketplace, we take a different approach.

At Scripted, we are known for:


The quality of work our expert writers produce. This is due to our rigorous writer vetting, as only 2% of applicants become Scripted writers. Best of all, each order comes with a satisfaction guarantee. Our clients only pay for what they love -- and with a 98% acceptance rate across the platform, there is no denying the high quality of work you'll receive.
Our level of humanity, as companies develop real human relationships with the writers they work with. Whether you are messaging a writer on the platform or are scheduling a phone call, communication remains open. That way, expert writers understand exactly what it is you're looking for so that you can focus on what really matters -- your business. Writers can also pitch ideas based on your industry or suggested topic.
Convenience, as Scripted, not only prides itself on being a professional platform but one that is also fast and easy to use. The platform itself makes it easy to order, edit, and export content. There are also analytics options so that you can better track traffic in order to maximize your marketing strategy.


In comparison to Upwork, Scripted's pricing system offers various membership tiers. This provides opportunities for businesses of all sizes to obtain quality content. Whether you are a small, growing business or a large enterprise, Scripted will help you reach your content marketing goals. Be sure to check out Scripted's Cruise Control if you're ready to kick your content marketing strategy into high gear.

Overall, when it comes to content marketing, Scripted is known to deliver.
Here's what users have to say about each platform
When you are interested in using a new service, it's beneficial to see what others have to say. Of course, each situation is unique and some have better experiences than others. However, honest reviews can provide you with the type of insight you've been searching for.
Upwork Reviews
Starting with sitejabber.com, it is clear that the jury is split. Although Upwork received 501 5-star ratings, they also received 439 1-star ratings. This is likely based on the spectrum of freelancers available, as Upwork offers writers of all skill levels.

Of the poor reviews, there are some concerning comments. Past clients have discussed issues with management, a lack of control (resulting in "fake" freelancers), and poor quality -- just to name a few. Overall, clients believe that Upwork is a "hit and miss" platform, which should be used at your own risk.
"A complete waste of time. I should have trusted the poor reviews before signing up. Their platform is totally archaic at best. They boast over 50K jobs available, but the majority are scams or low-brow offers. Hardly worth the time and energy."

"Not superb though, not user-friendly either. I am satisfied because I found cheap labor but not quite satisfied with their performance. At first, they were excellent but then started to let me down more and more. I ended up doing the job myself which is the complete opposite of why I joined in the first place. "

"You can find some legit gigs on here, but you have to be careful because there are a lot of scams."

Depending on which site you visit, you will see mixed reviews. The majority of sites showcase an average rating of 2.5 stars. However, Upwork did receive a 4.1-star rating (out of 5 stars) on Indeed. From an employee's point-of-view, the majority of individuals were pleased with their experience.
Scripted Reviews

Depending on which site you visit, Scripted has received an average of 3.5 to 4-stars. On Featured Customers, Scripted received a 4.5-star rating based on some of the following reviews:
"We published over 300 blog posts last year and we saw the most page views and revenue came from posts that listed top products."

"We have found that our clients have experienced a huge increase in engagement. The articles written by Scripted's writers receive a large number of organic social shares with no budget invested by the client other than having the content written."

"Through Scripted we've been able to greatly scale up our content production and output which has helped us create a better buyer journey for our clients. We have so much knowledge and insights within our organization that it was nearly impossible before to prepare multiple articles a week. Scripted's writers have been amazing in grasping our unique concepts and delivering excellent content that requires no in-house editing from us."

On Clutch.co, Scripted received a rating of 4.8 stars (out of 5 stars). On this site, 60% of the clients were small businesses, followed by 20% within the mid-market range, and 20% who were enterprises. Here is what some of them had to say:
"Throughout the whole relationship, we've felt that we're dealing with actual people rather than an interface."

"They set timelines that they meet, which is incredibly helpful for us."

"Scripted's work has been published on conference websites and shared more than any other content. Scripted was easy to work with, provided dedicated project writers, and responded quickly to short turnaround times and deadlines."
Bottom line

If you are in need of short-term work or help with preexisting projects, you can quickly and easily find help on Upwork. Finding the right writers can take some trial and error, which can be frustrating.

In comparison, Scripted may be a little more pricey but the content you'll receive is well worth the extra investment. If you are serious about your content marketing strategy, then you need content that is well-written and professional.

There is a reason why both clients and writers have such positive experiences in regards to the Scripted platform -- and it often starts with the transparent, professional relationships they build with one another. Whether you are a small business or are a large corporation, Scripted will help you get your content marketing strategy right the first time.
Ready to invest in the power of content marketing? If so, start your free trial today!
---
Published by
Kevin O'Connor
on Monday, November 5, 2018
in
Content Marketing
,
Content Strategy
,
Marketing Tools
,
Seo
,
Writing
,
Freelance Writing
,
Hire Writers
,
Upwork
,
Upwork Reviews
.
Subscribe for the latest in Content Marketing & Freelance Writing!
While you're here, have you tried Scripted lately?
Used to be a member, but moved on? Heard of it, but never signed up? The current iteration of Scripted will amaze you! Streamline your content writing efforts and build your own team of high-quality writers. It's all you need for content writing. Try it free today and meet your next favorite writer or writers!