The Ultimate List to Outsourcing Your Content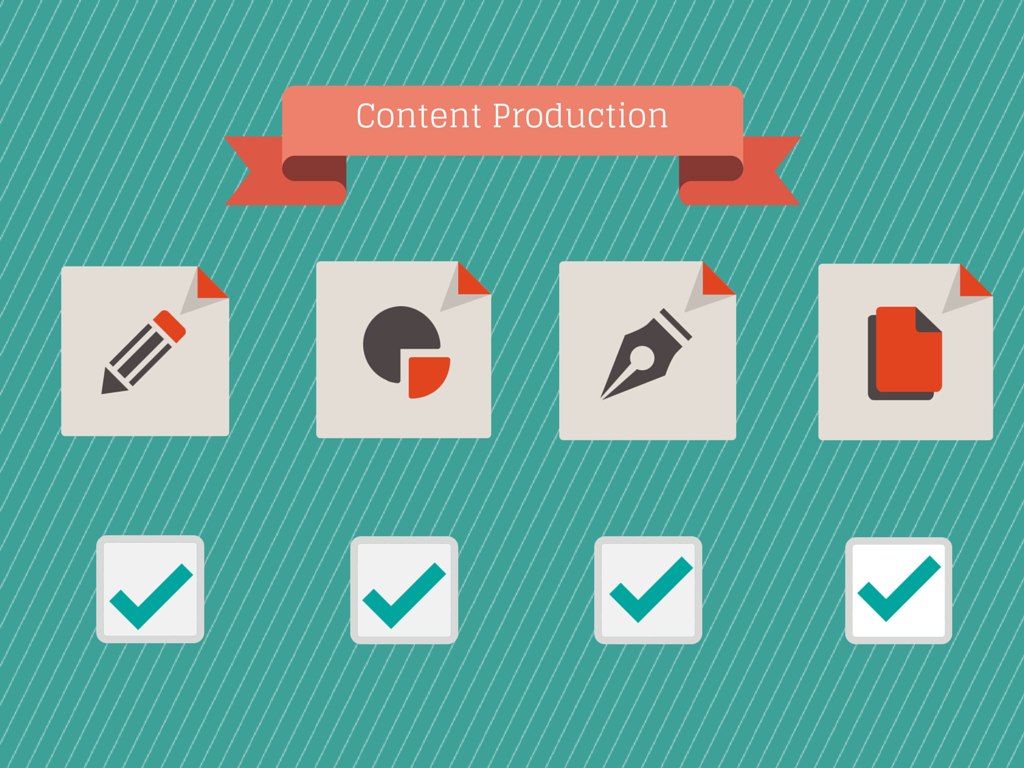 Looking to outsource video, graphic design as well as content writing? These freelance marketplaces are the best in their industry.
Great content should look easy; it should explain exciting ideas simply. However, regularly producing polished, easy-on-the-eyes content that drives clicks and conversions takes a massive amount of effort and expertise. Fortunately, every passing day brings more options for content-curious marketers to leave the hardest parts for professional freelancers. The following are the best platforms to find writers, graphic designers, videographers and content analytics expertise, to turn your great ideas into great content.
Hiring Writers
In addition to crafting blog posts, social media posts, white papers, ebooks and other usual suspects, writers also provide crucial support for all types of content, including video scripts and infographic copy.
What to look for
:


Expertise. Does the service have a strong team of writers with expertise in your industry?


Diverse article formats. Does it offer a variety of different article formats, like short and long blogs, social media posts or white papers?


Polish. Do the writers deliver clean, clear copy, or is it rife with fluff and grammatical errors?


Content Writing Services
Textbroker:
This services brands itself as an international writer marketplace. Browse through profiles of thousands of writers based on their level of writing experience -- represented by a star rating -- and industry of expertise. Writers produce content ranging from articles to brochures.


Pricing: Content starts at 1.3 cents per word for the lowest tier of writers, to 7.2 cents for the highest.


Scripted
: Ideal for new content creators,
Scripted
offers a large pool of freelance writers with expertise in various industries and subjects. Users can order blog posts -- both brief and long form -- white pages, social media posts, video scripts and website copy. Scripted also offers users topic pitches from freelance writers, perfect for those who want content but don't know where to start


Pricing: Scripted offers flat rates with a two tiered writer system. Blog posts start at $99, while the inclusion of specialized writers runs a little extra.


Contently:
Relies on a pool of
trained journalists
to write content brand publishing. Also offers an editorial planning and performance analytics.


Pricing: Pricing information has not been published.


Writer Access:
Offering a tiered writing service similar to Textbroker,
Writer Access
allows users to place orders for content through a pool of freelance writers with individual profiles. Writer Access determines which writers are available based on your brand's content needs.


Pricing: Writer Access requires a minimum $50 deposit to start. Lowest tier writers cost 2 cents per word while the highest cost between 10 cents and to two dollars per word.


Make Your Content Graphic
Graphic designers work behind the scenes to present your content in the most attractive and memorable light.
See also: Canva: What Content Marketers Need to Know About Design [Interview]What to look for
:


Cohesive. Does your purchased art send a consistent, polished and professional visual message?


Distinguished. Do the designers craft a look that makes your business look unique?


Experience. Can the designer provide a portfolio of impressive work?


Freelance Web Design Marketplaces
99 Designs:
Similarly structured to
content writing services
, users pay a base fee for a predetermined amount of designs. Order anything from logos, landing pages, t-shirts or book covers from multi-level tiers of designers.


Pricing: 99 Designs offers four packages, beginning with 30 designs from experienced designers for $299 to 60 "premium" designs for $1,199.


DesignCrowd:
Billing itself as an online marketplace for design services, users on DesignCrowd post a job summary and select their favorite proposals from among the company's claimed 430,159 freelancers. They offer a similarly dizzying array of formats, in both web and print design.


Pricing: DesignCrowd offers a flexible pricing structure. Logo designs start at $240 to a high of $940. Orders vary by design type.


Fiverr:
This freelance service platform's named comes from its base pricing structure: $5 per item. Users browse by selecting their desired format -- whether it's illustrations, logo design or web design -- and browse through services posted by the site's freelance designers.


Pricing: Pricing begins at $5 per job. Jobs can be as tiny as a single icon to as large as an entire webpage.


Hubstaff Talent:
Sometimes you want a designer, and not just a single design.
Hubstaff talent
is a great tool for finding remote freelance workers in a huge variety of industries. We found them to be particularly useful for finding graphic designers, but you could just as easily find a python programmer or an architect.


Pricing: Free! Hubstaff Talent is a project of Hubstaff, a freelance time tracking software product, so they offer the directory of freelance workers totally pro bono.


Make Your Content Pop With Video
No content creation strategy is complete without video. Whether you're creating GIFs for Vine or Tumblr, developing video content for your YouTube channel or creating how-to videos for your products, professionally produced video will give you a distinct competitive advantage.
See also: How Much Do Images, Videos and Infographics Boost Content Marketing ROI?What to look for:


Necessary skills. Does the service offer or editing help, full production, from start to finish?


Format. Will your users be able to watch on desktop and mobile?


Sharability. Can your videos should be easily to shared over social media?


Freelance Video Content Marketplaces
SmartShoot:
This online
videographer marketplace
operates like many others on this list: post your needs and professional freelancers -- photographers and videographers -- bid to complete that job. SmartShoot also offers tools to communicate with your freelancers throughout the content creation process.


Pricing: Freelancers dictate pricing, which varies greatly.


VideoPixie:
Videopixie's
platform
goes a long way to help users order their ideal video from understandable templates. Users first choose between freelancers based on their skill, whether it's directing, animation, editing or full production, then choose between different popular video formats, like Kickstarter videos, testimonials, product demonstrations and commercials. Once a format is selected, users are presented with an array of sample videos to determine tone and format, like live action, screen capture and animation.


Pricing: VideoPixie's videographers set prices, which vary based on the level of editing and production necessary. Their guidelines price a full product explainer at $2,000 to $5,000, while purely editing-based jobs cost in the hundreds to the low thousands.


VeedMe:
Similar to VideoPixie, users on Veedme post guidelines for a video and choose between proposals from professional freelance videographers. VeedMe distinguishes itself through a
detailed
job creation form, which asks users to choose video formats, style, mood, location and asks them to describe their audience's makeup and their business's purpose.


Pricing: VeedMe's pricing page suggests users pay either $2,500, $5,000 and $10,000 for a single video, based on the amount of production and quality and quantity of proposals desired.


Get Your Content Analyzed for You
Content performance analytics requires a level of insight often unrelated to skills necessary for content creation. This is why it's best to look for analytics software that not only measures the right analytics, but clearly explains their meaning to users. Content analysis should show you when content works and when it fails.
What to look for:


Usability. How intuitive is the design?


Goals. Is your priority clicks, conversions, search ranking or social media impressions? Pick a software that meets those needs.


Depth. Do you need a wide range of analytics, or are you looking for something simple and stripped down?


Content Analytics
SimpleReach:
This platform allows users to measure social media and blog content through
analytical tools
. SimpleReach's flagship feature is predictive analysis, which scores content based on its predicted performance across various digital channels. SimpleReach is also built for promotion, hosting a significant distribution network, which allows marketers to easily promote and publish their content.


Pricing: No standard pricing listed.


Moz:
Designed to easily track and measure SEO, Moz offers
tools
to maximize your impact in search engines. That includes keyword rankings, search traffic, inbound links, social media shares, crawl diagnostics, optimization recommendations and competitor tracking.


Pricing: Plans with Moz range from $99 a month to $599.


CrazyEgg:
This
analytics service
provides one simple and intuitive product: see where users are clicking with easy-to-read heatmaps. CrazyEgg is ideal for newbies in analytics, visual learners and those looking to redesign their blog.


Pricing: Plans start at $9 per month, with a one month free trial.


You can't keep up with content creation alone. Focus your energy on the bigger picture of content strategy and put together a dream team of freelancers to create content for you.
Do you outsource content creation for your business? What have you learned - both good and bad - from your experiences? Leave your comments below.
To Read More About Content Writing Services, See Below:
What's a Content Writing Service? An Overview For Content Marketers
Why SEO Experts Are Supporting Original Content Writing
5 Spooky Signs Your Content Team Needs Ghostwriters [SlideShare]