Why Organizing Your Content Will Make Your Audience Stick Around [Interview]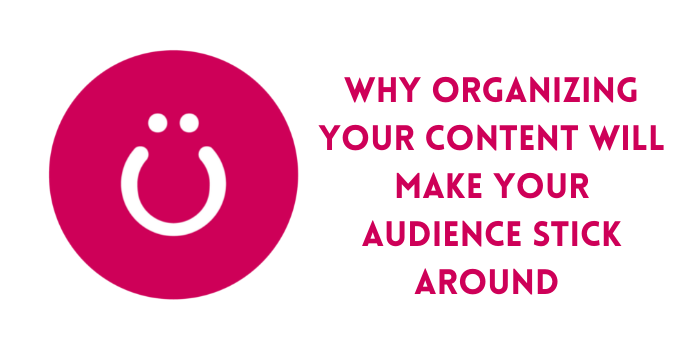 Hana Abaza from Uberflip explains how to increase time-on-site through Hubs, the importance of a good headline and more.


Hana Abaza knows how to make content convert. As the Director of Marketing at Uberflip, she spends a lot of time thinking about innovative ways her team and fellow marketers can create quality content and generate leads. Being that Uberflip is known for its content Hubs, she's also an expert on why organization is key to increasing important metrics --like time-on-site and page visits per unique visitor. Here, we sat down with Hana to learn more from her content expertise.

Scripted: Can you explain what Uberflip does and the concept of a "content hub?"

Hana: We bring all of your content together. Whether it's your blog posts, your social media content, your tweets, your Instagram, your Facebook, your videos, your eBooks -- anything that you put out there as content -- we'll bring it all into this centralized platform called Hub.

See also: Facebook's Paper for Content Marketers, What You Need to Know

Once your content is in the Hub, you can tailor different content streams toward specific audiences. You can create a custom content stream, specifically around a topic that your audience is interested in. You can reorganize your content and optimize for higher engagement from your audience, because you're optimizing around things they're really interested in.

[Because of Hub] We've seen our time-on-sites increased by 80 percent and pages per visit increased by over 50 percent.

Scripted: How is organizing content different these days than a typical blog?

Hana: In comparison to a traditional blog, there are a lot of differences that make it more compelling for a user to stick around on your Hub. One of the first things we were able to increase leads with is call-to-action.

See also: How to Measure the ROI of Your Blog Content

Generally speaking, on a blog, call-to-actions (CTAs) are static. It's rare that you'll find a blog that has contextual CTAs which change based on where they're placed within the blog and where they're placed within the topics that the person is actually reading about.

With the Hub, you have full control over where your CTAs get placed, and you can change them on the fly.

Scripted: How do you use your content to bring in leads?

Hana: You have to know where your customer is in the funnel.

We've taken each of our buyer's personas and split them at every stage of our funnel.

Let's say they're at the top of the funnel. They've just heard the name Uberflip for the first time. We're just meeting so we don't want to come on too strong. We make sure the content is more general -- speaking about content marketing topics more broadly and not necessarily Uberflip.

That type of content is more educational. It helps warm them up and identify their needs. And its not pitchy or product-y at all!

See also: The Most Important Metrics in Content Marketing

Once they're a little bit deeper in the funnel, and they have more familiarity with Uberflip, the content gets more sophisticated.

We're writing on two levels. Getting people familiar with the marketing landscape and the getting people familiar with how we can help them.

The, once we've acquired a customer, we create content that helps retention. These are specific posts that are useful for your customers, like "The Eleven Most Useful Uberflip Features."

Somebody that's not using Uberflip may not find that blog post helpful. But somebody that is using it is going to love that kind of thing.

Scripted: How nitpicky is Uberflip about headlines?

Hana: We've recently gotten much more nitpicky. We took a page out of Upworthy's book.

They do this 25 headlines exercise and they brainstorm 25 headlines for every post. So we do the same. We meet every Friday and throw out ideas for upcoming posts, webinars and eBooks. The first time it took forever.

They end up being a little bit ridiculous by the time you get to headline 21, 22., but at the same time, it ups the quality of the headlines. The more you do it, the faster you get, the better you get at it. So now we're at the point where the marketing team is whipping out fantastic headlines in not much time at all.

See also: Don't Lose Trust With Misleading Headlines

Scripted: What advice do you have for businesses beginning to launch their own content initiatives?

Hana: Number one: Figure out your goal and what you want to try and get out of it. Most companies they want to use it as an acquisition channel.

Be realistic. In the first six months of launching you should write the most amazing content that doesn't talk a lot about you, but your audience. You're going to attract visitors and retain them.

Once you've got some traction and people like what you're saying, start pepper in some more product or company specifics within your content. Offer content that is still value added, but also presents kind of an opportunity to say: "Hey, by the way, we also help solve those problems for you."

What did you think about this interview? Share your thoughts with us in the comments section below.

To Read More Expert Interviews, Click the Links Below:

How Content Helped LearnVest Become a Trusted Authority in Financial Advice
Ash Davies of Tablo: Empowering Writers to Self-Publish Through eBooks
Alexis Grant of Socialexis: How to Grow an Audience Through Content Creation