Top 10 Marketing Websites By Organic Traffic
Getting to the top of the pack with a marketing website is challenging. After all, the companies and thought leaders in this industry have spent their careers focused on exceptional marketing. We're going to explore the top ten marketing websites, as determined by monthly organic traffic estimates from Ahrefs data.
1. HubSpot

Organic traffic: 7.5M
HubSpot is far and away the highest trafficked marketing website. The company pioneered the concept of inbound marketing and offered a comprehensive platform for marketing, sales, and customer service teams. They have one of the largest collections of marketing resources covering nearly every topic you can think of that's related to this industry, as well as HubSpot Academy which offers many certifications you and your team can accomplish.
Top Content:
Why It Works:
A well-organized, easy to navigate website structure.

Multiple content formats, including blog posts, research, ebooks, guides, templates, workbooks, quizzes, and games.

Free online certification courses that are well-respected in the marketing industry.

Long-form content that goes into detail on the topic, with examples, data, and step-by-step tutorials available.

Collaborating with other marketing thought leaders and businesses.

Content suitable for everyone from pure marketing beginners to Chief Marketing Officers.
2. Neil Patel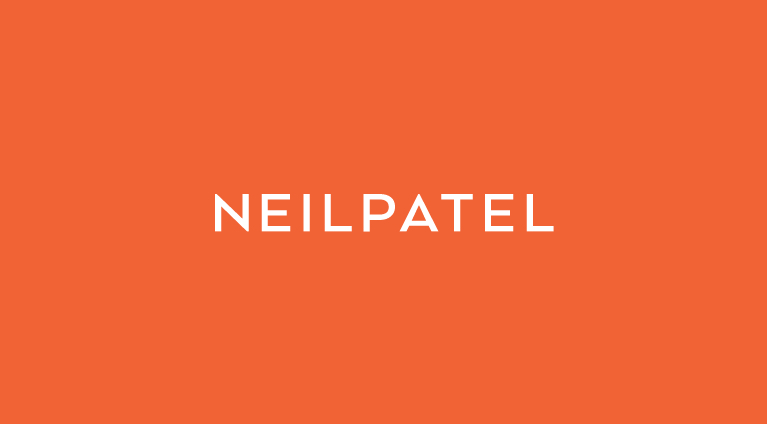 Organic traffic: 4.1M
Neil Patel is one of the most influential marketers around today. The Wall Street Journal, Forbes, Entrepreneur Magazine, and even President Barack Obama have recognized this talented thought leader. Patel focuses on helping businesses with online marketing through helpful resources, one-on-one coaching, an SEO tool, and more.
Top Content:
Why It Works:
Thorough step-by-step resources primarily focused on marketing beginners.

Content includes plenty of data and examples to add context to the tutorials.

Multiple content formats that include ebooks, guides, long-form blog posts, templates, videos, and a podcast.

Content topics are centered around SEO, content marketing, and social media. 
3. Hootsuite

Organic Traffic: 3M
Hootsuite has one of the most popular social media dashboard platforms designed for social media management. The company's goal is to "help people connect on social media and do amazing things together." Its website has a comprehensive collection of resources with a sole focus on social media marketing.
Top Content:
Why It Works:
Easy to filter content for the exact type and industry that you want to read about.

Offers a variety of content formats, including long-form blog posts, guides, webinars, case studies, and toolkits.

Content is categorized under Research and Trends, Strategies and Tactics, Case Studies, Toolkits, and Products and Services.

Hootsuite Academy provides online courses and certifications for social media professionals.
4. Sprout Social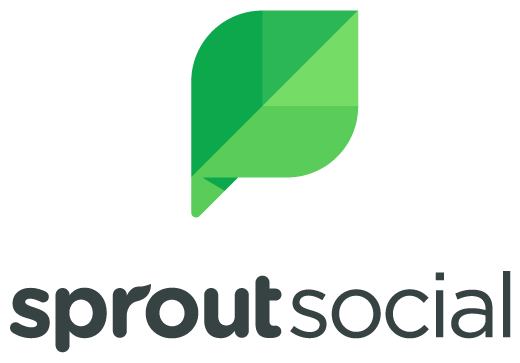 Organic Traffic: 1.3M
Sprout Social is another social media dashboard platform that enjoys a position at the top of the marketing website list. It delivers expert insights into social media marketing, with a wide range of popular guides and resources.
Top Content:
Why It Works:
Well-organized resource center to guide readers to the right content.

Content formats include case studies, webinars, data reports, guides, templates, workbooks, product updates, and a learning portal.

The Sprout Blog offers content appropriate for beginner, intermediate, and advanced social media professionals.

The Featured Reads section surfaces some of its most popular and useful content.
5. SEMRush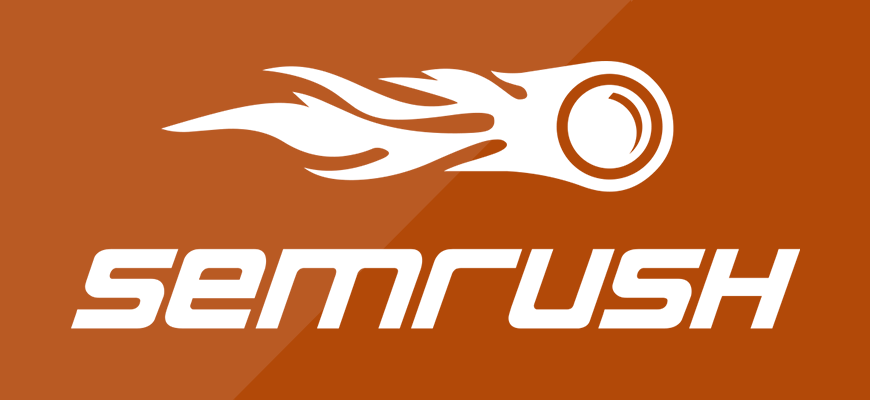 Organic Traffic: 1.3M
SEMRush is an online visibility management platform that delivers a range of marketing tools to help companies improve search engine rankings, PPC performance, content optimization, and more. It has access to a truly massive amount of data, with 20 billion keywords, 32 trillion backlinks, and 800 million domains in its database. This information acts as a foundation for many of SEMRush's insights offered through its content.
Top Content:
Why It Works:
Guides dive deep into the covered topics and provide many actionable steps that readers can implement immediately.

Free online digital marketing courses give visitors a foundational understanding of SEO and other topics.

Beginner, intermediate, and advanced content is available.

Content formats include blog posts, tutorials, trends, webinars, ebooks, and a podcast.

Content leverages the unique data set that SEMRush has available.
6. Buffer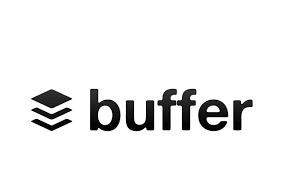 Organic Traffic: 1.2 M
Buffer is a social media scheduling and analytics platform that stood out as unique early on due to the radical transparency of its business practices and content. The team at Buffer is very open about their successes and failures, what they think about the marketing world, how they run their business, and even how they create the code for their platform.
Top Content:
Why It Works:
Buffer's authenticity and transparency are sought-after values in today's business world, and this approach has paid off.

The team isn't afraid to show personality in the content, which helps it stand out.

Exceptional real-world examples and data-driven long-form content.

Buffer separates content into three distinct publications for workplace culture and practices, engineering, and marketing.

Develops content featuring highly successful brands.
7. MOZ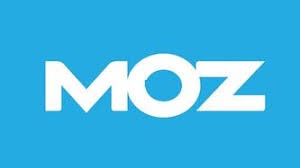 Organic traffic: 1.1M
Moz started out as one of the first SEO communities and blogs, and has grown into one of the most prominent and well-respected SEO websites and tools. It's home to some of the most brilliant minds in the marketing world, with content contributed by many leading SEO experts. The resources focus heavily on SEO, content marketing, link building, and related topics.
Top Content:
Why It Works:
Moz is built up around an expert SEO community, opening up a range of expert perspectives in the content.

The long-running video series Whiteboard Fridays is one of the most popular in the SEO world, and consistently delivers cutting edge insights and tactics from the top thought leaders in this area.

While this site has plenty of SEO content for beginners, including an online training program, it really shines with the advanced knowledge being shared.

Much like Buffer, Moz also takes an open approach for engagement.

Active question-and-answer forum provides a welcoming space for exploring new topics.

Resources are clearly labeled with the intended expertise level.
8. Ahrefs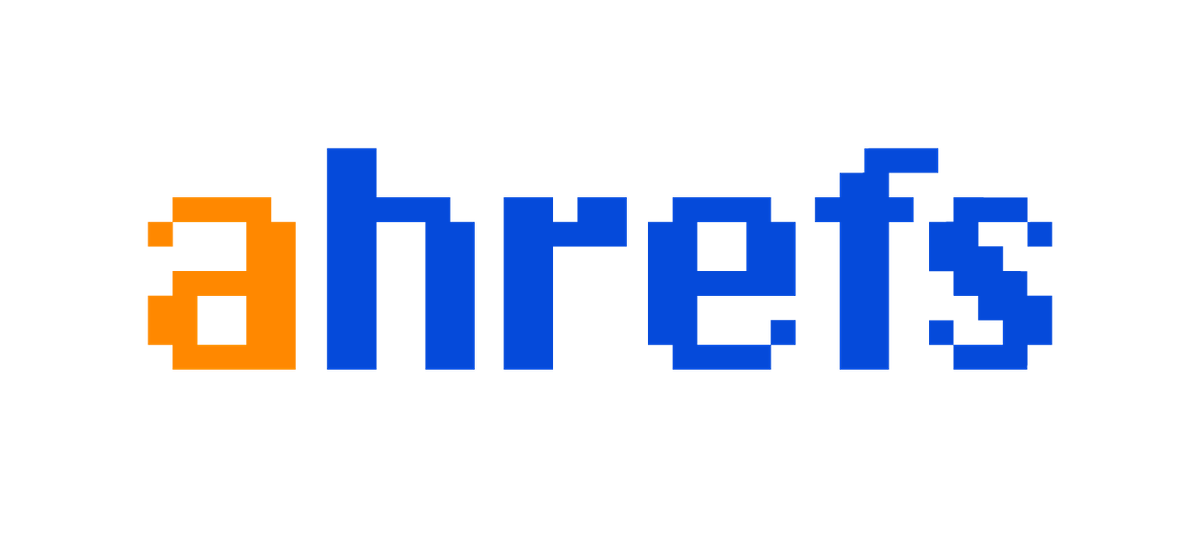 Organic Traffic: 1.1 M
Ahrefs is an SEO toolset that balances between power and user-friendliness to make it accessible to everyone interested in SEO. This platform is similar to SEMRush, and also has access to a deep data set that it leverages for its resources.
Top Content:
Why It Works:
Ahrefs leverages its data sets to offer many unique insights for its community.

The content is geared towards beginning and intermediate skill levels, and does an excellent job at covering marketing concepts, visualizing step-by-step instructions, and walking readers through actionable steps.

Case studies, opinion pieces, and online courses provide more marketing and SEO resources alongside the introductory material.
9. Search Engine Land

Organic Traffic: 529K
Search Engine Land is an SEO and digital marketing news site intended for search marketers and other professionals. Intermediate and expert marketers can leverage this site to learn about essential updates to software, current events that impact SEO, changes to search engines, conference coverage, product launches, breaking stories, and industry trends. In addition to the timely news content, Search Engine Land also works with SEO experts to deliver practical resources and important insights.
Top Content:
Why It Works:
Frequent news updates provide readers with a trusted source for breaking information.

The topics cover SEO, social media, SEM, PPC, marketing, and related topics.

Expert contributors offer practical guides and tutorials on SEO.

Search Engine Land and its sister websites have an extensive white paper, ebook, research, and webinar library covering many types of digital marketing resources.
10. Adweek

Organic Traffic: 474K
Adweek is a brand marketing news source and is the most established of these websites and companies. The print publication started in 1979, and today it's expanded into a website, podcasts, mobile app, events, and newsletters. It has a well-respected position as a marketing and advertising leader, with content that is highly focused on senior-level marketing and advertising executives, managers, and similar roles.
Top Content:
Why It Works:
Marketing leadership gets up-to-the-minute, highly relevant industry news.

Helps marketing and advertising agencies understand how current events and politics influence their work.

The site offers many categories for brand marketing, which are well-organized so it's easy to find the content that's most interesting to a reader.

Marketing leaders provide real-world examples on successes and failures for their campaigns.

Online courses are available and developed by college professors who are leaders in marketing technologies.
How to Build Your Organic Traffic Like These Top Marketing Sites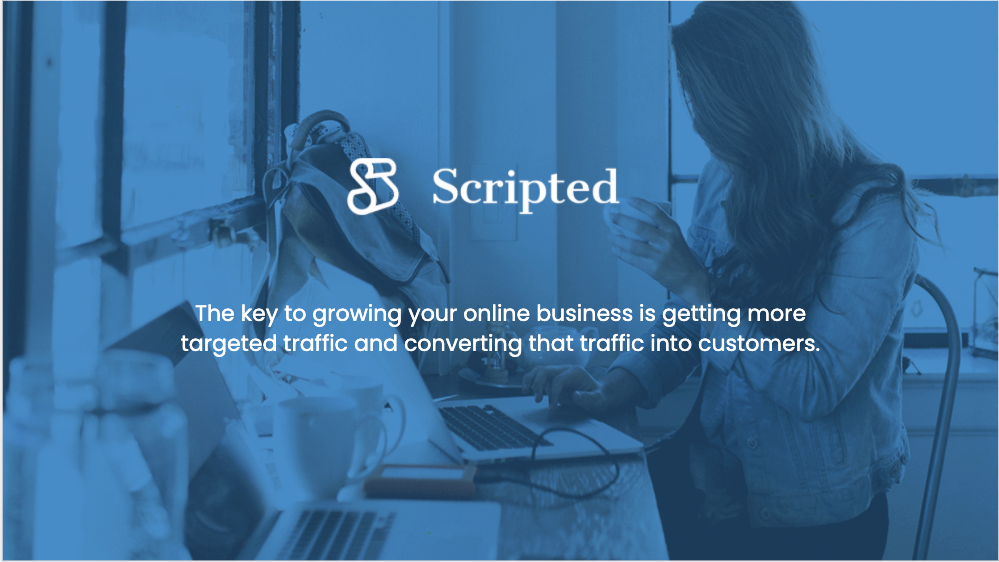 You don't need an endless resource pool to grow your website like the ones on this list. After all, every one of them started from zero organic traffic when they first started out. Here are a few of the practices you can implement from these leaders to begin growing your reach:
Publish the best content:

You don't reach the top without doing something different from your competition. When you develop content, make sure that it's well-researched, data-driven, and is long enough to cover the topic in full. If you're not sure how long your blog posts, guides, and other resources should be, check the average word count of competitor sites.

Expand into multiple content formats:

People have different preferences for engaging with content. If you only offer blog posts, you miss out on those who want to go through an online course, read an ebook, or look at an infographic. Try to offer a variety and see what your audience prefers.

Optimize your website and content for search engines:

You're fighting for a limited resource on search engines—the top 10 listings. Search engine optimization is necessary so you can position yourself higher up in the results, making it easier for readers to find your content.

Engage with your community:

Interact with your target audience and explore the places they like to spend their time online. You can learn a lot about the type of content they want and what they value most out of a website.

Make it easy to find and read your content:

If your website navigation hides content between five layers of menus, then it's going to be difficult to get it the visibility it deserves. Your website should be user-friendly and offer multiple ways to search your content, filter for categories and industries, and dive deep into your library. Your content also needs to be structured for readability. Use plenty of visuals, headers, bullet points, and other methods for creating a highly scannable reading experience.

Provide value in every piece of content you publish:

Before you add resources to your website, ask yourself whether they give your audience value. You're building a relationship with everyone visiting your website, and it's hard to get off on the right foot if all of your content is a hard sales pitch or is not useful.

Offer your unique perspective:

You have a unique perspective that no other website has, so it's important to leverage that. Look at your first-party data to see if you can tell any interesting stories or offer valuable insights based on that information. Talk about real-world examples whenever you get a chance, and don't be afraid to be authentic and personable. 

Focus on quality over quantity:

While some websites on this top 10 list have massive content libraries, that doesn't mean that producing large quantities of posts and articles will propel you up. When you take a quality-centric approach, you can stand out from the competition. The content update schedule varies significantly with all of the websites on this list, so the most important factor is to stay consistent with your chosen output rate.

Start with a narrow focus:

If you spread your resources too thin to start with, you may struggle with getting organic traffic traction. Think about the marketing topic that closely relates to your product or service, and the specific audience you want to reach. Center all your content development around this area and expand once you have a solid foundation in place.

Repurpose your content:

You can transform one piece of content into countless others, which helps you get the most out of your resource investments. This tip is especially helpful if you operate in a market segment that uses long-form content as the norm. Longer content pieces are easy to break down into smaller components to fuel the rest of your marketing strategy.

Update your content:

Another way to get the most out of your content is to check previously published pieces and update them as necessary. Search engines like to see frequently updated content, and you also provide more value to your readers.
Achieve Your Organic Traffic Goals with an Expert Partner

You don't have to do it all alone. Partnering with marketing experts gives you direct access to resources that can position you for increased organic traffic. At Scripted, we help you end-to-end by providing the SEO strategy and executing it with our professional marketing writers. Plus, we only accept the top 2% of applicants, we can pair you with the right writer who can nail your brand's voice.
We'll guide you through every step, whether you're new to growing a website or you've got plenty of experience in it. Our expert writers bring your content ideas to life and allow you to focus on leading your website to new heights. Not sure what topics to post on your website or blog? Ask for Blog Proposals from our pool of writers.
We can give your website the jumpstart it needs to stand out with exceptional content. Get started with our highly talented marketing writers today with a 30-day free trial on the Scripted platform.