Top 10 Food Websites by Traffic

Whether you produce food, own a cooking website, or operate a restaurant, knowing the latest trends will help you optimize your content marketing strategy. For example, there appears to be a growing interest in healthy foods, which is something that everyone in the food industry should consider. One key study found that 76 percent of global consumers are willing to pay more for health-promoting foods.
When it comes to restaurants, more than one billion consumer visits are influenced by online marketing — and 40 percent of people learn about food through digital marketing methods, such as blogs, websites, or apps.
There is no denying that the food industry is and always will be booming. That is why you need to take strategic action to stay ahead of your competitors, focusing on everything from website traffic to brand awareness. To solidify your place as a leader in the food industry, the content you publish matters.
To assist your efforts, the following food websites have attracted the highest number of visitors. Powered by SimilarWeb, you can learn more about a website's traffic overview, search data, and so much more. Today, we're focusing on "food and drink" as a broader range topic. However, this category can be further broken down based on your area of interest (i.e. cooking and recipes, groceries, restaurants, and vegetarian).
Before we dive in, let's focus on what a food website is.
What Is a Food Website?
Food websites are everywhere, covering a wide range of food-related topics. From food delivery websites to recipe blogs, food is a topic that everyone can relate to. Although many food websites focus on a service (i.e. groceries or take-out), there are plenty of food websites that rely on the power of exceptional content and quality photography. After all, "you eat with your eyes first."
Considering 89 percent of people go online for recipes and 79 percent trust food blogs for recipe and food information, there are a lot of opportunities online. Food websites make money through ad revenue, sponsored social media content, coaching, cookbook sales, and other forms of revenue. However, in order for any of these revenue streams to be successful, a website needs to focus on increasing traffic.
If you're looking for inspiration, the following ten food websites have achieved great success based on the content they publish.
1. cookpad.com

Operated by Cookpad Inc., a food tech company, cookpad.com is Japan's largest recipe sharing service. With over 341 recipes available, this website appeals to chefs and home cooks around the globe. Cookpad.com has an average of 163.2+ million visits per month, with 77.73 percent coming from search — 100 percent being organic.
This website's content attracts visitors based on the wide variety of recipes available. From soups and salads to bento recipes, there are so many interesting and unique dishes. Recipes are categorized into various menus, including celebrity recipe, everyone's recipe, the hottest kitchen, etc. There is also a "news" section, offering content that is both educational and informative. For example, "Eliminate Frustration When Sifting Flour."
Why cookpad.com is so successful: Although the majority of traffic is affiliated with Japanese users, visitors from Russia, the United States, Argentina, and other countries around the globe visit cookpad.com based on its ease-of-use. In seconds, you can translate the website into your language of choice. You can also navigate the website easily, browsing recipes by category, popular search keywords, menus, etc. 
2. allrecipes.com

Anyone who loves to cook will recognize allrecipes.com. Not only is this website a hotspot for food-lovers, as it offers recipes, cooking tips, and food videos, but it's also considered a social networking service. Millions of home cooks rate and review recipes, interacting with one another. Each month, this website attracts over 82 million visitors. Nearly 75 percent of that traffic comes from search, 99.99 percent of which is organic.
Recipes are categorized so that users can navigate the website easier, offering "the largest food-focused social network created for cooks by cooks." Today, the allrecipes.com community consists of 85 million home cooks, consuming around 3 billion pages of food inspiration per year. In addition to the recipes shared, there is also a blog that focuses on the latest food trends, crazes, and food traditions.
Why allrecipes.com is so successful: Again, allrecipes.com appeals to the masses, offering content in 12 languages. That's what makes this website such a global success. Well, that, as well as the caliber of content they produce. Whether it's a recipe or a blog post, you can expect quality content that is updated daily. 
3. chefkoch.de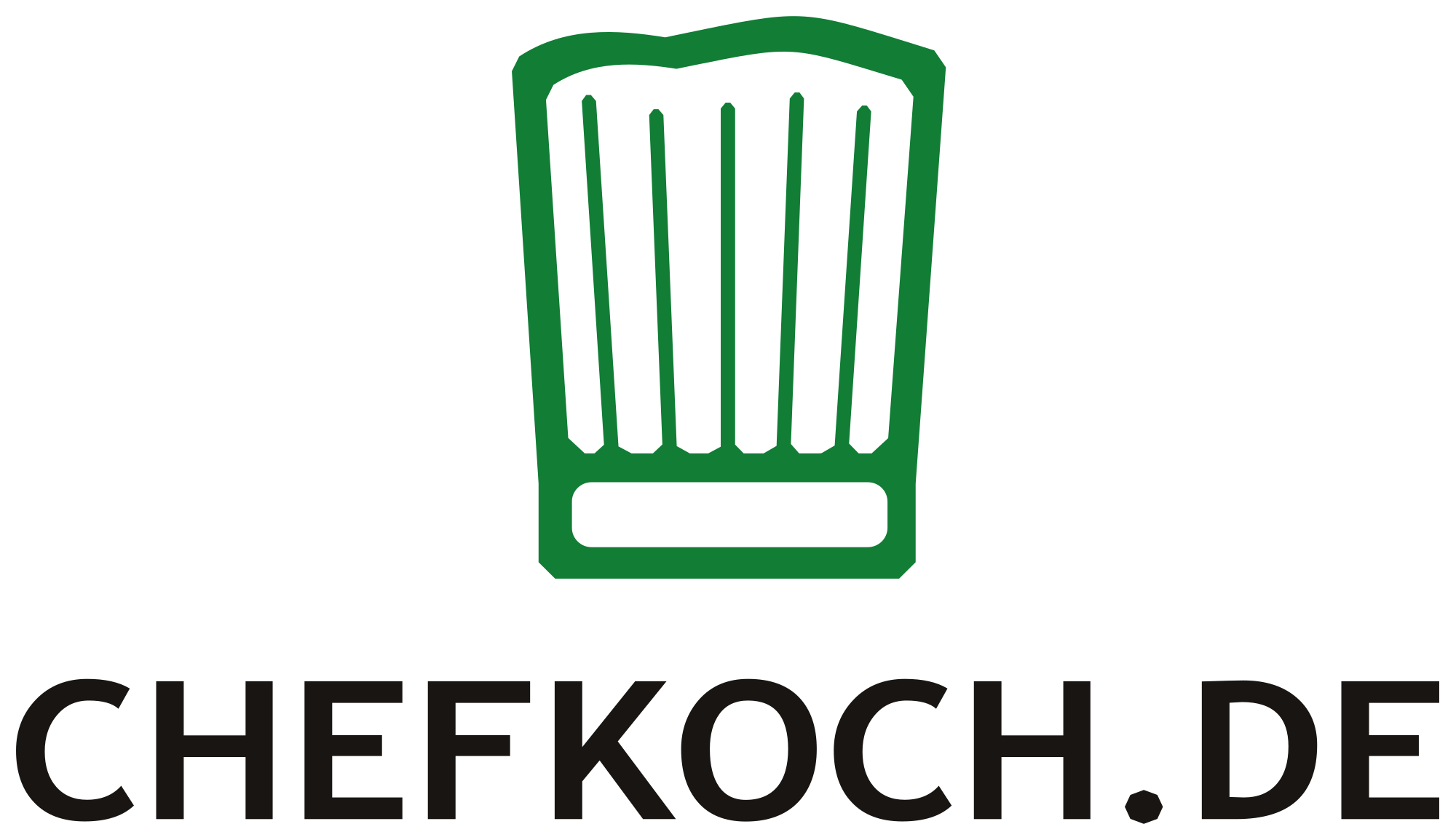 First founded in 1998, Chefkoch is Europe's largest cooking community, focusing on both German and international cooking. With over 5 million members and 330,000+ recipes, readers are invited to become part of the chef community. Here, visitors can access a wide variety of unique dishes. Each month, this website attracts an average of 44.6 million visitors, 88 percent of which are from Germany, followed by Austria, Switzerland, and the United States.
While looking at chefkoch.de's marketing strategy, nearly 73 percent of their traffic comes from search, 99.99 percent being organic. Their audience knows that they can rely on this website for unique recipes that are tried and true. In addition to the "recipe of the day," visitors can easily navigate hundreds of inspiring posts. There's even an option to "let chance decide" — which is categorized as what am I cooking today and what am I baking today?
Why chefkoch.de is so successful: On chefkoch.de, the content published appeals to the masses. There is so much content that there is literally something for everyone. For those who can't decide, they make it easy to focus on one style of cooking or a single ingredient. For example, Vitamin kick for gray days: 50 winter cabbage recipes.
4. ubereats.com
Uber Eats needs no introduction. This online food ordering and delivery platform was launched by Uber in 2014 and is now worth more than $2.5 billion. Each month, on average, this website attracts more than 39.8 million visitors. While analyzing this site's traffic, more than 35 percent comes from search — 80+ percent of which is organic. While the services on Uber Eats sell themselves, they offer visitors a food-based blog, publishing content that is localized to that visitor. For example, a Canadian or Australian visitor will see unique content targeted towards their region, compared to an American visitor. In addition to educational content, Uber Eats also publishes fun content, such as a quiz: What should you eat for dinner tonight?
Doordash.com takes a similar approach, which is one ranking behind UberEats. However, in this case, the vast majority of traffic comes from American users (91+ percent), followed by just over 5 percent from Canada. DoorDash offers visitors an in-depth blog, covering mainly brand-specific topics, including Delivering Good and DoorDash Engineering. 
Why ubereats.com is so successful: There's one core reason consumers visit Uber Eats, and that's to order food. However, that doesn't mean that their content marketing strategy isn't purposeful, entertaining, and successful. After all, they do have 472k+ followers on Instagram. 
5. tesco.com

First founded in 1919, Tesco is a multinational grocery retailer with headquarters in Hertfordshire. England. Since the early 1990s, Tesco has since expanded into 11 other countries around the world. This website attracts an average of 37.9 million users a month, 96 percent of which reside in the United Kingdom. Tesco.com's marketing strategy is focused on search, with over 48 percent of traffic coming from this channel, 95.24 percent of which is organic.
On Tesco's website, you can search for content based on varying categories, such as groceries, clothing, and recipes. Users can quickly and conveniently order groceries, and for those who love to cook, the "Real Food" section of the website is full of innovative recipes. This is where Tesco shines in regard to the content they publish.
Why tesco.com is so successful: Although the bulk of Tesco's traffic is affiliated with grocery orders and inquiries, the "Real Food" portion of their website continues to drive traffic based on the company's target market. The recipes published are well-written and visually appealing, positioning Tesco as a leader in the food industry. Whether a visitor is interested in budget meals, meals under 30 minutes, or baking recipes, this content is a clever way to push Tesco's core product — food.
6. foodnetwork.com
Anyone who loves cooking shows knows the Food Network, which is why their website pulls in an average of 34.48 million visits a month. More than 88 percent of those visits are American residents, followed by nearly 6 percent being Canadian. Like the majority of the sites listed, foodnetwork.com's marketing strategy is focused on search, with just over 76 percent of traffic coming from this channel (99.98 percent of which is organic), followed by direct with just over 20 percent. Of the more than 17,000 keywords searched, the top five include food network, french toast recipe, pizza dough recipe, ground beef recipes, and food network recipes. 
Of course, their website promotes shows aired on the Food Network, as well as supportive, quality content. They also offer a magazine with plenty of Food Network recipes, stories, and trending topics. 
Why foodnetwork.com is so successful: Although this website has a lot of visitors from their channel, there's a reason why their following continues to seek out Food Network content — it's exactly what their audience wants to read. From healthy eating advice to cooking techniques from top chefs, this is the place where foodies go to seek credible content and inspirational ideas. 
7. delish.com

Delish.com is for home cooks looking for dinner ideas, family meals, cooking shortcuts, and more. First founded in 2007, this food-centric website attracts an average of 33.5 million visitors per month. The vast majority of the website's traffic comes from search (76.5 percent), with just over 14 percent being direct traffic. While focusing on search data, 99.9 percent is organic, and the top keywords include dinner ideas, chicken recipes, keto recipes, delish, and how to cook rice. 
As soon as you visit delish.com, it's apparent why this website is so popular. The homepage's design is clean and minimalistic, yet packed full of interesting, valuable content. Organized into three main categories, their content is broken down into READ (i.e. Jennie-O Is Bringing Back Its Turkey Hotline), EAT (i.e. Stovetop Garlicky Kale Mac & Cheese), and SHOP (12 Expert-Approved Waffle Makers to Use At Home). Their content is fun, yet expertly written, resulting in a large, dedicated following. 
Why delish.com is so successful: There are many reasons why delish is so popular, and unlike some of the other websites on this list, which push grocery or takeout sales, delish.com was built solely on quality content. This website continues to publish content daily, that is not only well-written, but also incredibly unique. They understand their audience to a T, and it shows. From food-related news (i.e. Amazon Is Selling Instant Pots for Less Than $100) to food trends (i.e. The Best Boozy Advent Calendars You Can Buy This Winter), and everything in between, delish.com is much more than a place to score delicious recipes. 
8. tasteofhome.com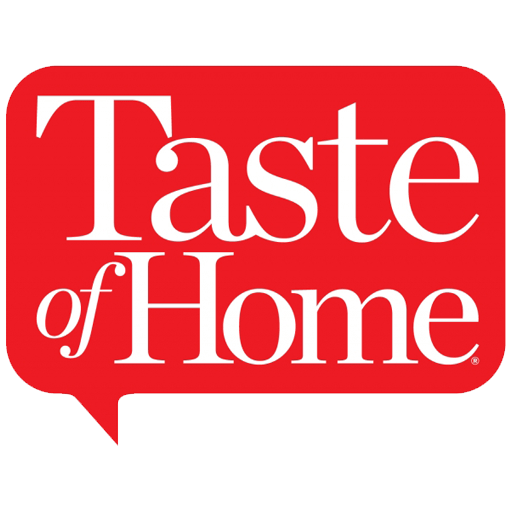 Taste of Home is a popular American magazine and creator of many beloved cookbooks. Pulling in nearly 33 million visits a month on average, over 69 percent of tasteofhome.com's traffic comes from search — 99.96 of which is organic. Out of 17,590+ organic keywords, the top words searched include air fryer, apple pie recipe, dinner ideas, chicken breast recipes, and taste of home. 
Being a well-established magazine and brand, their content is of the highest caliber. Although many visitors stumble upon their website to check out a recipe or two, their content is much more far-reaching. On their homepage, you'll find topics that are trending, in addition to "spotlight" articles and "stuff we love." Whether you're interested in 15 Gifts for Beer Lovers or The 10 Best Indian Cookbook Titles to Get You Started, their content is well-written, interesting, and informative. 
Why tasteofhome.com is so successful: In operation since 1993, Taste of Home has a large, dedicated following. Their website offers an easy-to-navigate drop-down menu, featuring various submenus. For example, under recipes, you'll find everything from cooking styles to meal types; and under food news, you'll find topics such as new products, recalls, restaurants, and trends.
9. asda.com

Asda was first founded in 1949 and today, their website attracts an average of 28 million visitors. Asda.com's marketing strategy is focused on direct with over 47.7 percent of traffic coming from this channel, followed by search with over 46.7 percent — 82.4 percent of which is organic. The British supermarket retailer is affiliated with Walmart, making an estimated 21+ billion a year.
Similar to Tesco, Asda's website is organized based on varying categories, such as groceries, clothing, and home. While the majority of users will browse groceries and other products, there's a section on their website that lists everything from blogs and stories to corporate and press. The blog portion of their site helps the company remain connected with their target consumer. Some of the topics include Asda Foundation, Fight Hunger, Food and Drink, Community, and Sustainability. Asda consumers can also quickly navigate Asda Good Living, offering endless foodie content. Here, content is categorized based on STYLE, FOOD, HOME IDEAS, FAMILY, and COMMUNITY. 
Why asda.com is so successful: In addition to offering a well-organized website for consumers to browse and order products, their blog and "good living" portion of their website offers an immense amount of high-quality content for those interested. Want to learn how to make homemade Yorkshire puddings or a cheesecake terrine? This is the place to do so. From home decorating ideas to healthy living tips for the whole family, Asda knows their audience and caters directly to them. 
10. sainsburys.co.uk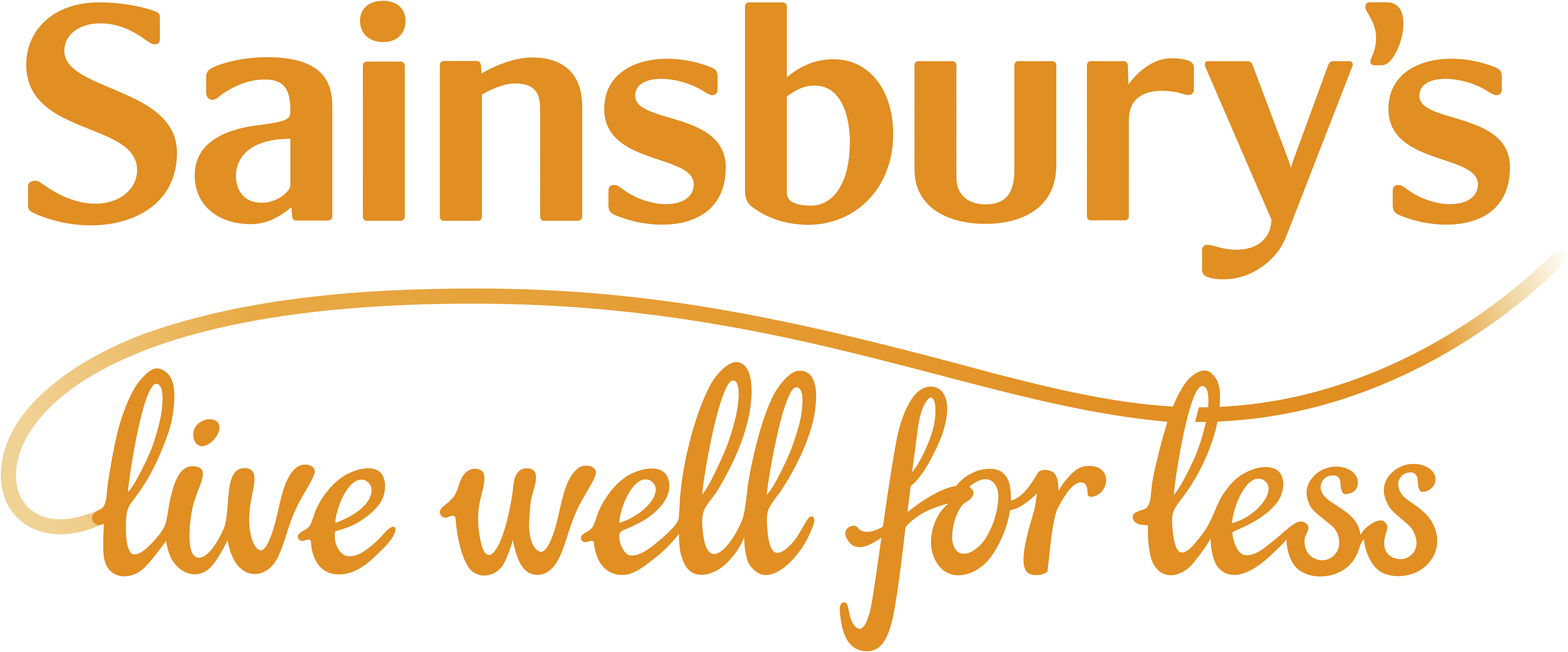 Asda.com is closely followed by another large British supermarket retailer, sainsburys.co.uk, which attracts an average of 21.6 million visitors per month. Located in Britain, it's no surprise that more than 91 percent of the company's traffic comes from residents of the United Kingdom. Sainsbury's marketing strategy is focused on search with over 50.33 percent of traffic coming from this channel, followed by direct with 43.78 percent. 
Our Stories is a place where they share company-related content with their readers, and their magazine has also been a huge hit. Their articles are categorized based on health (i.e. active kids and healthier choices), sourcing (i.e. sustainable fish and ethical sourcing, environment (i.e. food waste and water), community (i.e. community impact, and more. Although a large percentage of their articles highlight the Sainsbury's brand, there are also a lot of in-depth, thought-provoking pieces, such as, "A Stable and Secure Banana Supply Chain."
Why sainsbury.co.uk is so successful: Food places an immense role in our lives. Being a top grocer across the UK, it's no surprise that there's a lot of interest in Sainsbury's. Although their website and blog are well-crafted, in terms of quality content, it is their magazine that truly shines. Covering everything from chefs to recipes, lifestyle to whatever is trending (i.e. Halloween), their audience looks forward to each new edition. 
Scripted Supports the Needs of the Food Industry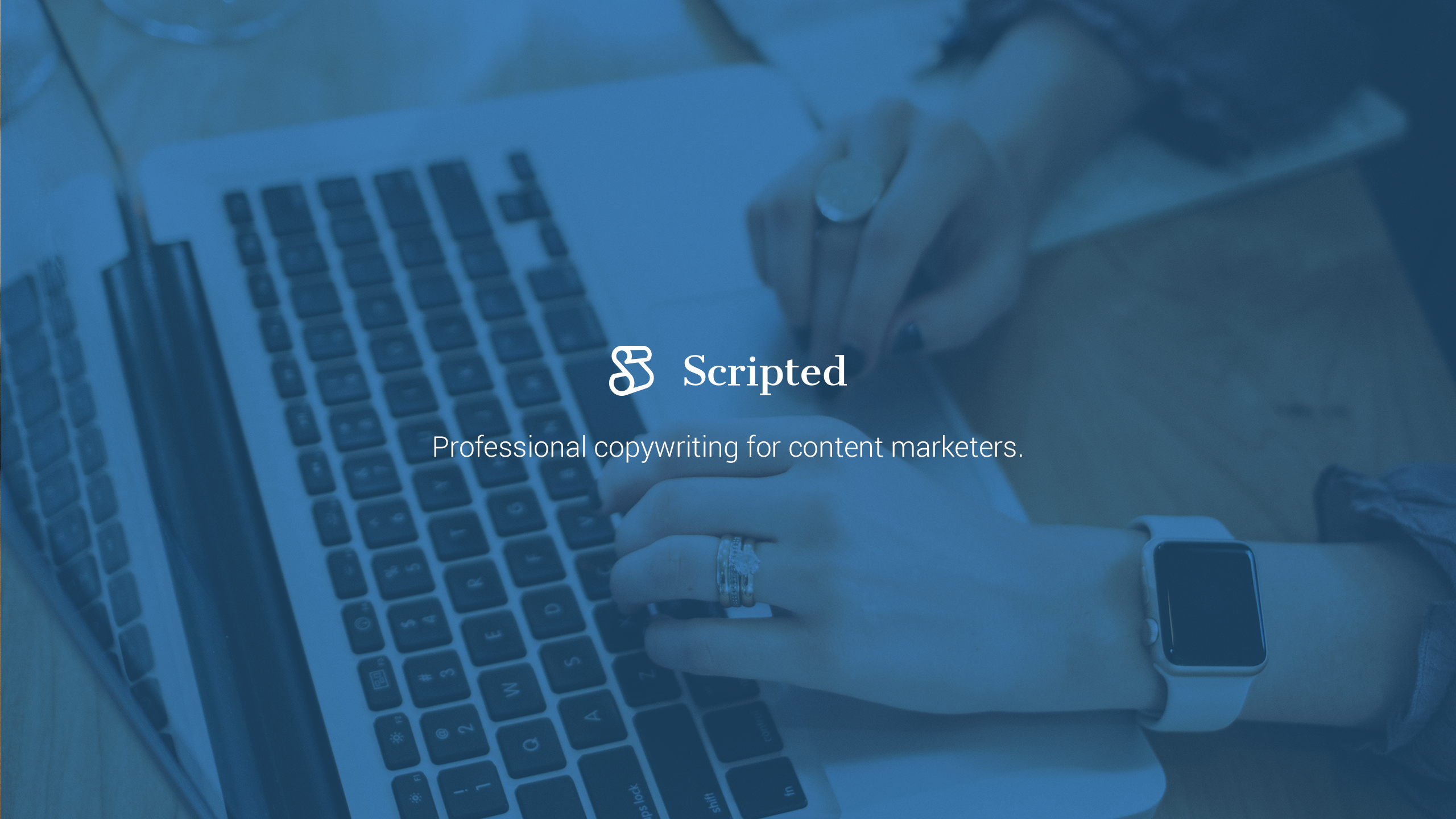 Food writers bring a certain "pizazz" to the content they write, offering the perfect blend of experience, education, and entertainment. Food writing is often informative in nature, but should also be unique and inspiring. Professional food and beverage writers have a way of making their content come to life, allowing their readers to get involved and excited. A passion for food is a must, as a writer's enthusiasm and energy will come through in the content they produce. 
If your goal is to take your audience on a culinary journey, it may be time for you to outsource your content marketing needs. Whether you're in need of restaurant guides, nutritional ebooks, cookbooks, blog posts, email newsletters, or any other form of food-centric content, a professional food writer will help you reach key milestones. 
At Scripted, we offer a large talent pool of food writers, making the hiring process as simple and efficient as possible. To get started, all you need to do is become a member. Following this process, you will gain access to thousands of skilled writers who are available when you need them. Once you create a job listing, you can either invite specific writers to apply, or make the job public and wait for writer proposals. You can then select the writer(s) who impresses you the most. From start to finish, you will work on Scripted's all-in-one platform. From the hiring process to requested edits, Scripted makes content creation as efficient as possible.
Since only the top two percent of writers are accepted following a rigorous application process, the pool of writers you have the opportunity to work with are the best of the best. This will ensure quality content and a greater ROI. After you find food writers you enjoy working with, rehiring these individuals is simple. Across time, these writers will get to know your brand and audience, helping you develop unique ideas and create content that converts.
Regardless of your goals, what matters most is the quality of the content you publish.
Browse all of our food writers here.
Scripted Cruise Control
Creating quality content not only requires skills but also an immense amount of time. That is why we offer our Cruise Control program. In addition to delegating all of your content needs, Scripted can take the wheel, taking care of content creation, account management, and analytics. Scripted Cruise Control is run by a team of experts, helping you develop a well-defined content marketing strategy with one goal in mind — increase traffic to your site.
By selecting this option, you will work with a dedicated account manager and SEO specialist, who will address the following:
Account management
Keyword research
Content strategy
Blog topic generation
Writer management
Content calendar
Analytics and reporting
Monthly optimization reviews
We're here to support you and your content marketing goals.
Learn more here and request a consultation today!