Top 10 Construction Websites by Traffic ( and how they did it!)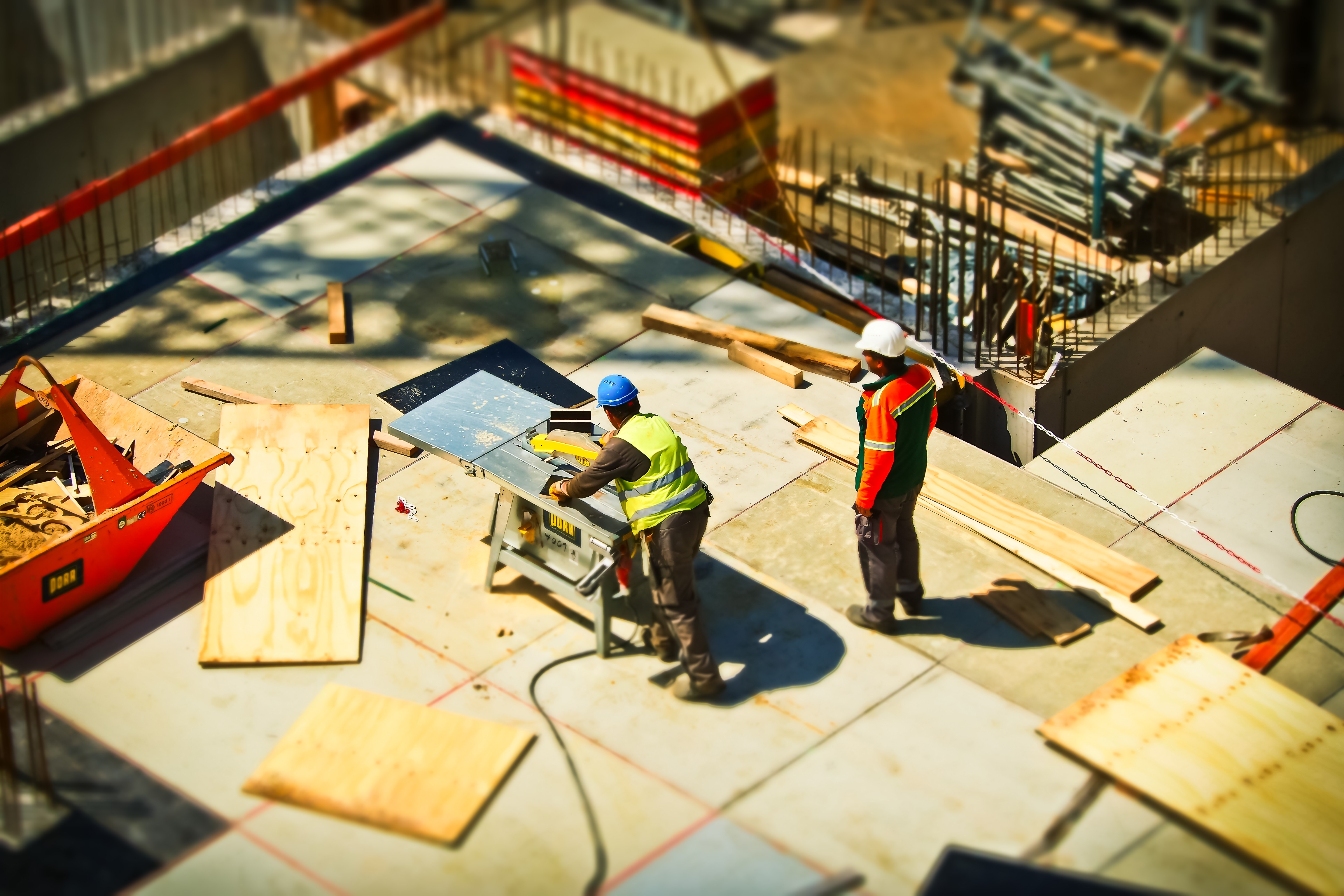 The construction industry is constantly evolving and changing, especially in terms of technology and sustainability. Since construction has always been one of the highest revenue-generating industries, it's critical that businesses remain competitive — especially online. In Canada alone, the construction industry is anticipated to reach $304.6 billion USD in 2023; and in the United States, nearly $1.3 trillion worth of structures are built.
While strategies offline are nothing new, many companies are adapting to changes in technology. According to JBK, 75 percent of construction firms promote themselves through social media. In order to gain traction, these companies and firms require quality content.
Whether your goal is to increase brand awareness, drive traffic to your website, attract new customers, boost sales, or all of the above, you require a solid content marketing strategy to remain competitive in relation to other construction websites.
To get started, it's best to look at some of the top construction websites for inspiration. SimilarWeb powered the list below, offering insight into everything from traffic overview to search data. Although many of the companies below are big names, even small businesses can learn a lot from their approach online. The following ten construction websites are some of the most popular, based on traffic. Here's why.
1. grainger.com
Founded in 1928, Grainger is an industrial supply and equipment provider, selling over 1.6 million products. Since their product catalog includes everything from HVAC to plumbing supplies, electrical to safety equipment, their website appeals to a vast population.
In 2020, they logged an average of 11.75 million monthly visitors, with nearly 66 percent of traffic coming from search. In comparison to some of the other construction sites, grainger.com is fairly even in terms of organic and paid searches (47.44 percent and 52.56 percent respectively).
Grainger.com has created a lot of content in terms of product descriptions and social media. The content itself is clear and detailed, focusing primarily on what Grainger has to offer in terms of its product line. In order to serve their audience better, they also offer a comprehensive "KnowHow" section, which includes safety resources, equipment guides, industry-related news, and more.
Why Grainger's website is so successful: When it comes to construction websites, those that are most successful tend to offer a combination of in-stock products and industry support. Considering Grainger sells over 1.5 million items, it has become a one-stop-shop for so many in the business.
2. angieslist.com

When the public needs top-rated pros, they turn to Angie's List. Collecting reviews on more than 720 services, including the work provided by handymen, roofers, plumbers, and more, they offer quality feedback on local companies, spanning from Boston to Las Vegas. While members submit more than 60,000 reviews each month, angieslist.com brought in an average of 11.4 million visitors each month in 2020. Nearly 75 percent (74.95 percent) of those visitors came from search, 91.17 percent of which was organic.
This website categorizes services based on whether their interior (i.e. contractors, drywalling, flooring, etc.), exterior (masonry, roofing, siding, etc.), lawn and garden (decks, fencing, etc.), and more. A significant portion of their website is dedicated to Angie's List Solution Center. Here, visitors will find articles, covering a vast array of topics.
Why angieslist.com is so successful: As a construction website, Angie's List appeals to both sides of the coin — customers and business owners. This site has become a place that people trust. Not only do they offer honest reviews and resources but they also match visitors with top-rated, certified professionals.
3. procore.com

In today's technological world, many construction companies are leveraging construction management platforms, including Procore. Averaging nearly 5.5. million monthly visitors, Procore's audience views 11.6 pages per visit. While analyzing their traffic, 10.85 percent comes from search, 88.08 percent of which is organic.
This construction management software is used by over 2 million general contractors, subcontractors, and construction business owners around the globe. This product offers the user flexibility to choose products that best suit their business while connecting all people, applications, and devices on one platform. Procore does an excellent job of clearly showcasing how their target audience can benefit from their software. Their content is well-written and their website is well-designed, allowing visitors to better understand what Procore offers and why their software is relevant.
Designed with the construction industry in mind, this easy-to-use platform helps users manage resources, projects, and finances in one place. The goal of this product is to connect "everyone who builds with everything they need." Broken down into preconstruction, project management, resource management, and financial management, everyone can work together in the same system.
Why Procore's website is so successful: In addition to its well-designed, attractive home page, Procore offers information on its products, pricing, solutions, and events, as well as a thorough resources section. From case studies and webinars to eBooks, they offer plenty of quality content. This content supports their brand and continues to drive traffic. While Procore's main goal is to sell their products, they offer their audience a lot more. They provide an educational experience attracting new and recurring visitors.
4. cat.com
A highly successful global brand, Caterpillar (CAT) saw an average of 3.1 million visitors per month in 2020. While CAT's marketing strategy focuses on direct, accounting for nearly 55 percent of their traffic, 32 percent is from search. Of their search-based traffic, 95.84 percent is organic.
As soon as you visit CAT's website, it's apparent how successful this brand is. Visitors can navigate to their continent, selecting the language of their choice. For example, when selecting North America, you can choose English, French, or Spanish. From there, you're taken to their main website based on that specific area.
Visitors can explore equipment, power systems, attachments, parts, and technology. In addition to their product selection, there are also sections covering safety services, dealership info, customer stories, and much more. Across their entire website, there is a lot of content available. For those in the construction industry, there are plenty of resources in regard to both equipment and solutions. They even have a designated construction blog, which is one of many industry blogs on their website.
Why CAT's website is so successful: Being a true global brand, CAT directs their visitors to where they need to go in terms of their location and language. On the North American website, for instance, their content is organized into products, industries, and services. There's also an option to find a dealer. The website itself is easy to navigate, offering a vast amount of industry-related content. Whether you're interested in technology or operations, you can find what you're looking for quickly and efficiently.
5. supplyhouse.com

Suppliers of HVAC, heating, and plumbing supplies, SupplyHouse.com is a leading online wholesaler and retailer. They have done incredibly well since being founded in 2014. In 2020, their company logged an average of 2.35 million visitors per month. Search is their main source of traffic, with 56.92 percent being organic.
SupplyHouse.com is known for their vast selection of products. They stock hard to find items in their 500,000 square-foot warehouse. For example, they stock over 100 models of Honeywell Thermostats, copper fittings, and much more. Offering such a large selection and low prices keeps visitors coming back.
However, SupplyHouse.com is much more than an online retailer and to increase their traffic, they offer a wide range of helpful resources. From videos to install guides, manuals to project calculators, they are dedicated to their customers and their craft. Their YouTube channel is designed to help visitors shop on their website while offering beneficial resources.
Why SupplyHouse.com's website is so successful: Offering a large selection of low-priced products, SupplyHouse.com offers "real people, real service." While visitors are attracted to their product line, it is their dedication to customer care that makes them so successful. They create a lot of content to drive sales and promote their brand, which has paid off!
6. archiproducts.com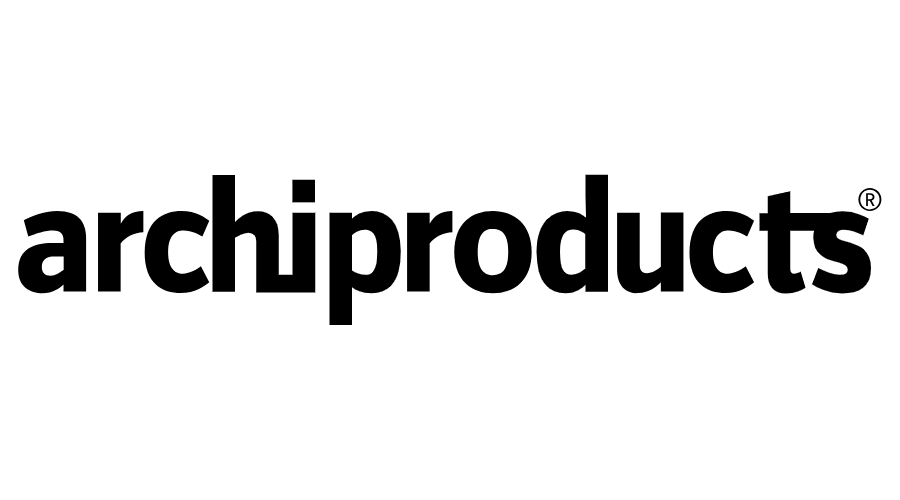 A top 10 list of construction websites wouldn't be complete without a site that specializes in architecture and design. Archiproducts is the most powerful search engine for architecture and design products, bringing in an average of 1.8 million visitors per month in the year 2020 (spanning from March 2020 to August 2020). Nearly 62 percent of their traffic came from search, and more than 98 percent was organic.
As reported by Archiproducts, they can bring in as many as 28 million annual visitors. The concept behind Archiproducts is to get inspired, find the products you seek, and then shop! Their website offers a unique approach in that they really guide the user experience, converting many of their visitors into paying customers. Offering nearly 200,000 products, 3,500 brands, 120,000 projects, and more than a million photos, Archiproducts is the world's largest inspirational and informative source for architecture and design.
From furniture to finishes, outdoor to kitchen, visitors can gain inspiration for any project or interest. In addition to their shop and brand selection, they also offer their magazine, which is essentially a collection of in-depth articles and photographs.
Why Archiproduct's website is so successful: Archiproducts appeal to a wide range of people — not just those in the industry. They do a remarkable job of supporting their visitors, encouraging them to embark on their own personalized journey. They offer a lot of visual content to inspire, as well as written text, providing an educational experience.
7. inhabitat.com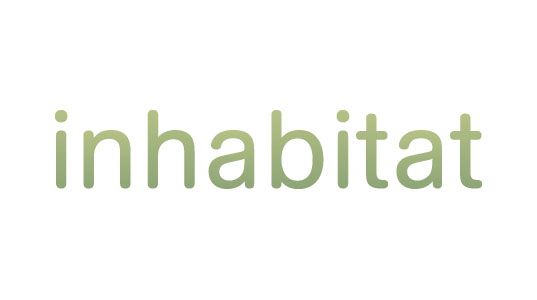 First founded in 2005, Inhabitat is a site dedicated to green design and innovation. Within a six-month span in 2020, the site averaged 884.6 visitors per month. The vast majority of their traffic came from search (nearly 62 percent), followed by direct (just over 20 percent). Of their search traffic, 100 percent was organic.
This site is unique in that it's not strictly construction based. However, the vast majority of this site's content ties into the construction industry in terms of building and design. All of the published content is categorized under news, design, lifestyle, and environment. Those who are interested in greater creativity will appreciate this site, as there are posts covering everything from treehouse designs to an inspiring timber train station.
The content on inhabitat.com is nearly endless. They also have a very strong social media presence which helps drive their website content. On their website and social media platforms, they only publish quality content — most of which directly relates to those in construction.
Why Inhabitat's website is so successful: In comparison to other construction websites, inhabitat.com is unique. Being a top-rated website for anyone interested in design, visitors can easily navigate to the type of content that interests them most. Combining elements of design with environmental factors helps drive this site's innovative voice. The quality of the content published speaks for itself, resulting in repeat visitors.
8. milwaukeetool.com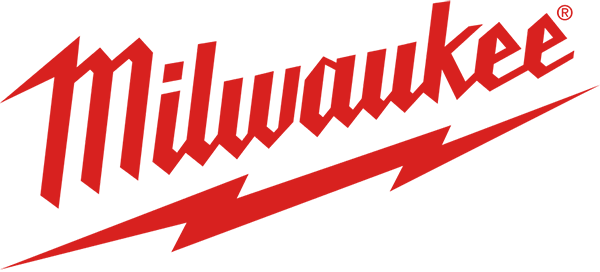 To anyone in the industry, Milwaukee needs no introduction. Being one of the leading power tool developers and manufacturers, it's no surprise that this company owns one of the top construction websites. First founded in 1924, they have evolved immensely over the years, continuing to provide their customers with a positive experience — both on and offline.
Over the span of six months (March 2020 to August 2020), Milwaukee's website brought in an average of 1.6 million monthly visitors. Milwaukee's marketing strategy is focused on search with nearly 55 percent of traffic coming from this channel, followed by direct with nearly 37 percent.
As soon as you land on their homepage, their branding is strong, particularly in terms of their color palette. Anyone in the construction industry associates red and black with Milwaukee tools. A lot of their content is geared towards their products, which is why the majority of visitors find their website. Since Milwaukee offers various degrees of technology, mainly in regard to their M18 Fuel line, there are plenty of opportunities for visitors to learn more.
Why Milwaukee Tool's website is so successful: Milwaukee's website is highly visual and representative of who they are as a brand. As you navigate their homepage, it's easy to see what's new in terms of products and events. This helps keep those in the industry up-to-date. All of their content is organized under various categories, including a comprehensive products section, as well as a how can we help and about us section. Users can also easily download the latest catalogs.
9. liebherr.com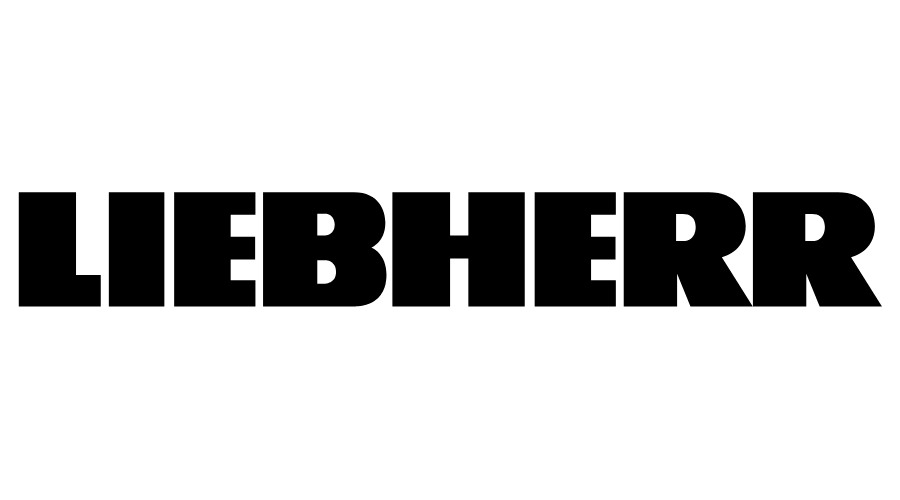 Liebherr was founded in 1960 and continues to be one of the largest construction machine manufacturers in the world. Over a six-month span in 2020, Liebherr averaged 1.5 million visitors a month. Their core marketing strategy is focused on search with 72 percent of traffic coming from this channel, 93.1 percent of which is organic.
Upon visiting Liebherr's website, you immediately notice how easy it is to navigate. The content is clear and purposeful, ensuring a positive visitor experience. Although you can learn more about maritime cranes, mining products, and more, those in the construction industry will be most interested in their construction machines.
When visiting this portion of their site, the available products are categorized even further. For example, you can learn more about earthmoving machines, tower cranes, concrete technology, or deep foundation machinery. When you scroll to the bottom of their site, you'll find all of their products once again, as well as a section on careers and a section on the company itself. You'll also find the latest news and social media links.
Why Liebherr's website is so successful: For those interested in what Liebherr has to offer, their site is both clear and informative. Although there is a lot of written content on their site, each page is also highly visual.
10. dewalt.com

DEWALT is a name that people known and trust within the construction industry. First founded in 1924, this American worldwide manufacturer of power and hand tools for the construction, woodworking, and manufacturing industries remains a global leader. Their main website averages 1.37 million monthly visitors with just over 77 percent of traffic coming from search, 99.08 percent of which is organic.
DEWALT's website offers a range of product pages that are categorized within their main dropdown menu. Offering power tools, anchors, accessories, hand tools, outdoor equipment, and gear, their product line appeals to a wide audience. The website itself is well-designed, allowing visitors to find what they're looking for with ease. Uncluttered and easy to navigate, the DEWALT website not only features their available products, but also highlights company information, and job site solutions, as well as a comprehensive service and support section.
Whether visitors are interested in the latest DEWALT products, sustainability practices, trade solutions, or warranty information, all of the website's information is well-organized. When it comes to their core content, outside of their detailed product descriptions, DEWALT's website also offers informative featured articles. These articles cover topics ranging from job site safety to battery life best practices.
Why DEWALT's website is so successful: DEWALT is a name that everyone in the construction industry knows. Based on the quality products they manufacture, the majority of their traffic likely visits their site to seek product information. However, DEWALT also provides a lot of well-written content, offering information on a wide range of construction and tool-related topics.
Scripted Supports the Needs of Construction Websites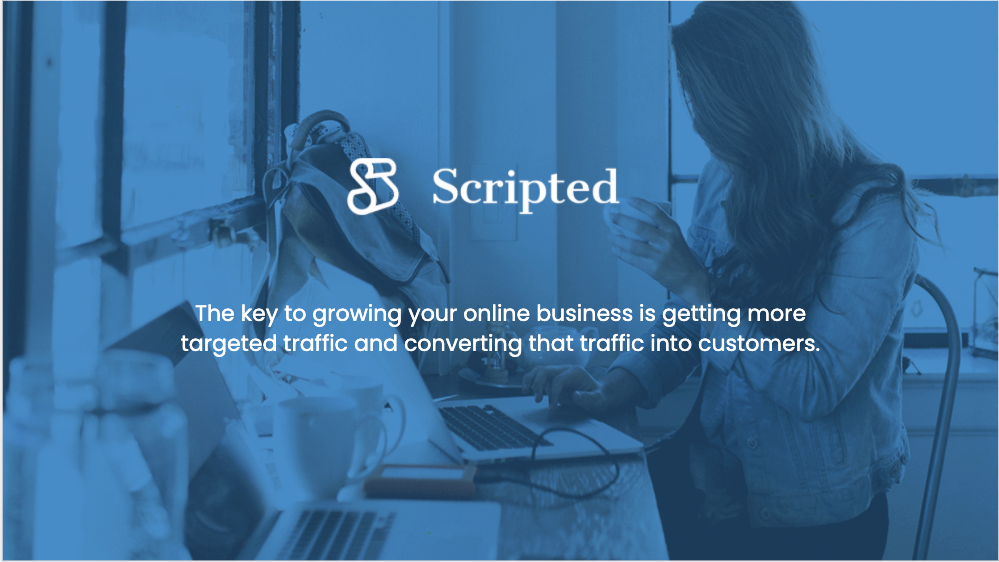 While many of the above websites push products and services, there's a lot more to their websites than basic catalogs. Product descriptions are just one component. Whether it's a blog, brochure, ebook, video (requiring a script), or any other resource, all of the above websites succeed based on the quality of the content they publish. Their content is clear, bold, and engaging. Most importantly, it appeals to those in the construction industry.
The above websites bring value to their visitors, which is why they continue to gain so much organic traffic, driving the success of their brand. The one thing that all of these websites have in common is the quality of the content they publish, and these days, there's nothing more important. Consumers have become increasingly savvy about marketing and sales tactics, which is why you need to offer them more — and be authentic about it.
Whether you require social media content or a monthly newsletter, our construction writers are some of the world's best. Scripted only accepts the top 2 percent of applicants, ensuring that our clients receive the caliber of content required to truly fuel a successful content marketing strategy. This will allow you to develop content that builds authority and supports the growth of your brand. Regardless of what you require in terms of the type of content you seek, our expert writers will deliver.
To begin, you'll need to become a Scripted member. Then, you'll be able to browse our talent pool, hiring those who are the best fit. When you find writers that impress you, you can continue to work with them, creating "invite-only" jobs.
Scripted offers writers who not only have a background in construction but those who also have a firm grasp on marketing. Browse our construction writers to get started.
If you prefer to delegate all of your content needs, Scripted Cruise Control is the solution. This approach allows you to delegate your content marketing needs, freeing up time for what matters — your business. As we say at Scripted, effective content marketing takes hard work, time, and expertise, and Cruise Control offers all three. While opting for Scripted Cruise Control, you will benefit from:
A well-defined content marketing strategy, including a full SEO analysis of your niche and site.

Content ideation and creation, based on the expert writers chosen for you.

A dedicated account manager that will work with you to achieve your unique goals.

Comprehensive reporting to better understand how your content is performing.
Ready to increase traffic and improve sales? If so, Scripted can help — request a consultation today!