The Best Gardening Blogs For Content Writers Read

Looking for the best gardening blogs on the web? For those websites with a virtual "green thumb," content creation needs to be at the core of any growth strategy. There are a lot of people out there interested in gardening. When those people head online, they're searching for many different things—everything from the best new plants and gardening tools to the best strategies, coolest new technologies, and top gardening stores out there.
There's a wide, wide world of websites ready to provide these gardening enthusiasts with just what they want to read (and plenty of opportunities to purchase products and services). How can your website stand out in this crowded marketplace?
Effective, engaging content that brings in new customers, activates current customers, and attracts search engines' attention through keyword usage is the key—and blogs are at the heart of any modern content strategy. Blogs provide an opportunity to create insightful, industry-leading articles stuffed with important keywords to impress audiences and boost SEO. 
Looking for some proof? Check out these statistics:
 The best way to figure out how to create an excellent gardening blog for your content marketing? Check out some of the best gardening blogs on the web and see what they do to succeed!
Here's our list of the best gardening blogs on the web:
Providing "horticultural how-to and woo-woo," this fun and beautifully designed website is a perfect place to read about everything gardening—from techniques and technology to recipes and much more. It's one of the best gardening blogs on the web, with a sterling roll of engaging articles, like "When Inner Conifer Needles Turn Yellow or Brown," "Battling Mice and Voles (but Never With Mothballs)," and "How to Store Garden Vegetables for the Winter." Don't miss the fun "garden doodles by Andrew" section or the podcast, capturing the site runner's weekly radio show from the "smallest NPR station in the nation."
Hailing from that gardening paradise of England, "The Middle-Sized Garden" is the perfect place for those with a garden "bigger than a courtyard, but smaller than an acre." Blog post categories run the table from garden trends and design to gardening know-how and sheds. Head to the site for articles including "Christmas table decorations from the garden - quick, easy, & thrifty," "Wildlife friendly garden tips," and "The three best alternatives to box for simple topiary."
Looking for some resources to start gardening in an urban setting? The Urban Organic Gardener website is the place to go. There are plenty of resources on this website that advocates for the benefits of gardening - "Green Front Gardens Reduce Physiological and Psychological Stress," "Rural or Urban, Farm or City - We All Need Each Other," and "A Gardener's List of Things to Be Thankful For." It's also a great spot to learn more news about innovative urban farming ventures. Join the "seed club" to start your own urban gardening adventure. 
What's more reliable than the trusty old Farmer's Almanac? This venerated publication also features one of the best gardening blogs on the web. Alongside helpful information like "Growing Paperwhites," "Plants With Winter Interest," and "Christmas Plant Care," the Farmer's Almanac blog features useful resources like a frost calendar and a list of poisonous plants for dogs. It's a solid resource that any gardener or aspiring gardener should put on their list of must-visit websites.
Talk about a gardening blog that lives up to its name! The mission of the Epic Gardening blog is to "help teach 10,000,000 people how to grow anything, no matter where they live in the world." It's an earnest, involving, and educational website with plenty of smart articles and how-to pieces. Categories include "gardening," "hydroponics," "houseplants, "plant problems," and product reviews. Blog pieces are extremely helpful and straightforward - "How to Grow Turmeric in Beds or Containers," "Growing Rhubarb: Pretty Pieplant, Poisonous Leaves," "How to Grow Broccoli Microgreens Fast and Easy." This is one of the best gardening blogs on the web; check it out every week to add a few new tips to your gardening arsenal.
How Scripted Can Help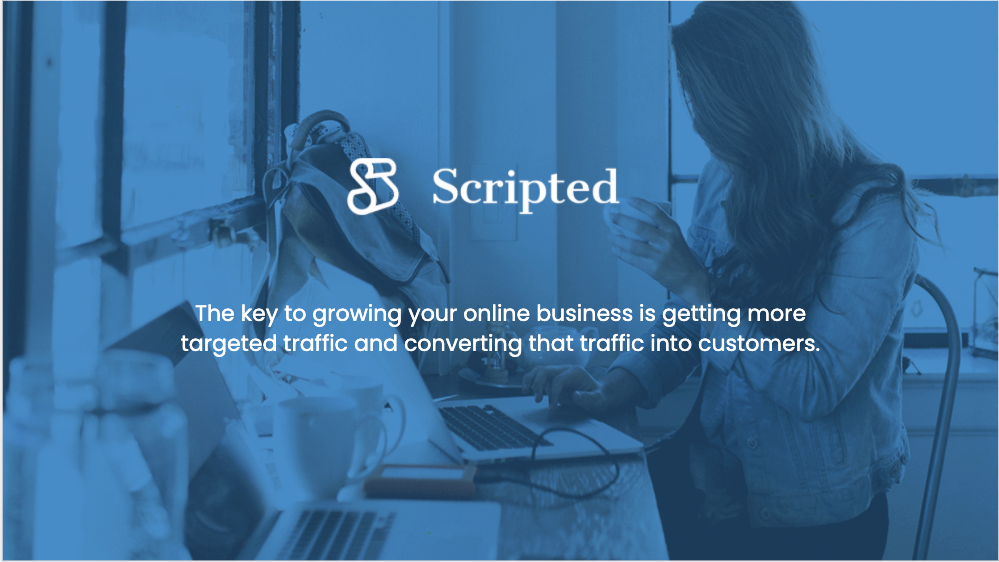 Now that you've seen some of the best gardening blogs on the web, it's time to consider how you can develop a blog that reaches those heights. Content creation is something that takes a lot of time—and a lot of skill. That's especially true when it comes to blog creation. Blogging is an art; bloggers need to balance those required keywords with engaging language that captivates.
That type of balance is just the thing that professional freelance gardening bloggers—like the ones from Scripted—can offer those growing businesses. With Scripted, you get the best, most experienced pool of gardening writers on the web, able to quickly and efficiently provide you with the gardening blog content you need to populate your website.
The other enormous benefit of enlisting gardening bloggers from Scripted? You get the gift of time. By using professional freelance writers for your gardening blogging needs, you get to focus on other business elements that help you grow.
With Scripted, you don't have to add a full-time gardening blogger to your writing staff. You can maintain payroll flexibility by only requesting jobs when they fit into your budget and your schedule. It's the best way a fast-rising company can get the blogging content they need.
Go ahead—start growing your blogging presence like some of your prized plants by hiring Scripted's expert gardening writers.