The 7 Best Content Writing Tools for Digital Marketing Agencies

Given the sheer volume of content agencies publish, the challenge of producing quality content couldn't be greater. From coming up with unique ideas to analyzing, proofreading, and distributing, we know you could use all the help you can get to improve efficiency and boost productivity. So, here are our 7 favorite tools for agencies like yours to ease the content production process.
#1 Moz Keyword Explorer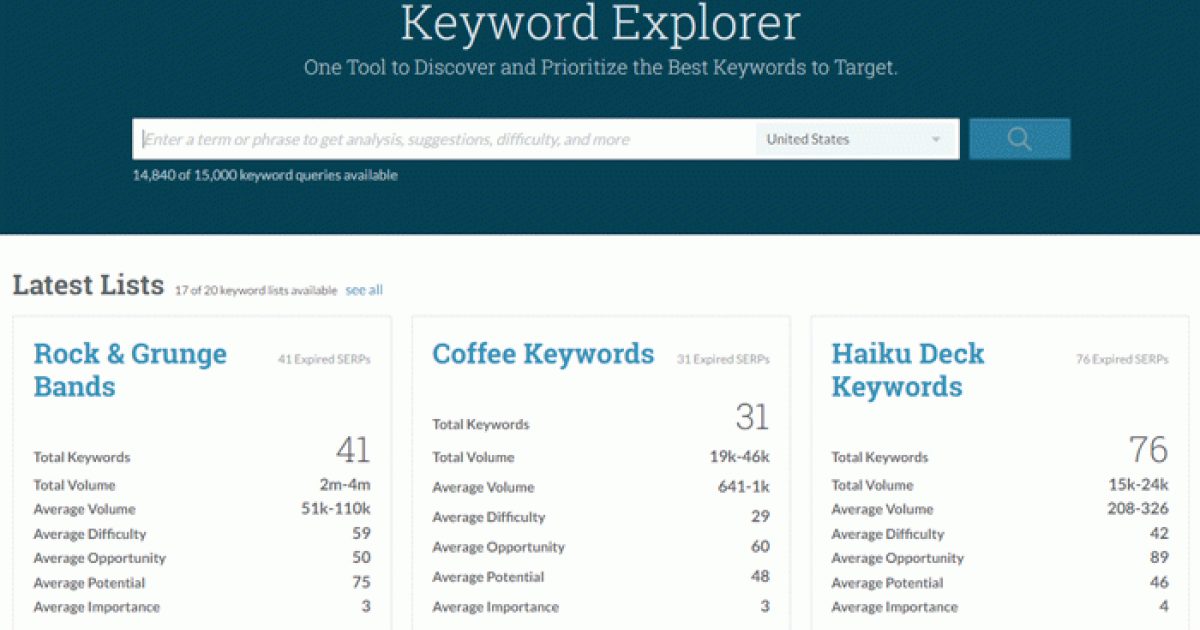 Just enter a keyword or URL and Moz, one of the most powerful SEO tools to date, will instantly generate keyword ideas. With over 500 million keyword suggestions, the Moz Keyword Explorer is easily one of the best tools out there for building the core of your content strategy in a search engine friendly manner.
Key features include the ability to analyze keywords by search volume, figure out the keywords competitors rank for, and determine how you can rank for a competitor's keyword with an estimation of the number of backlinks you need to get there. Predictive metrics also help you figure out which keywords represent your best chance for ranking.
#2 SEMRush for Competitor Analysis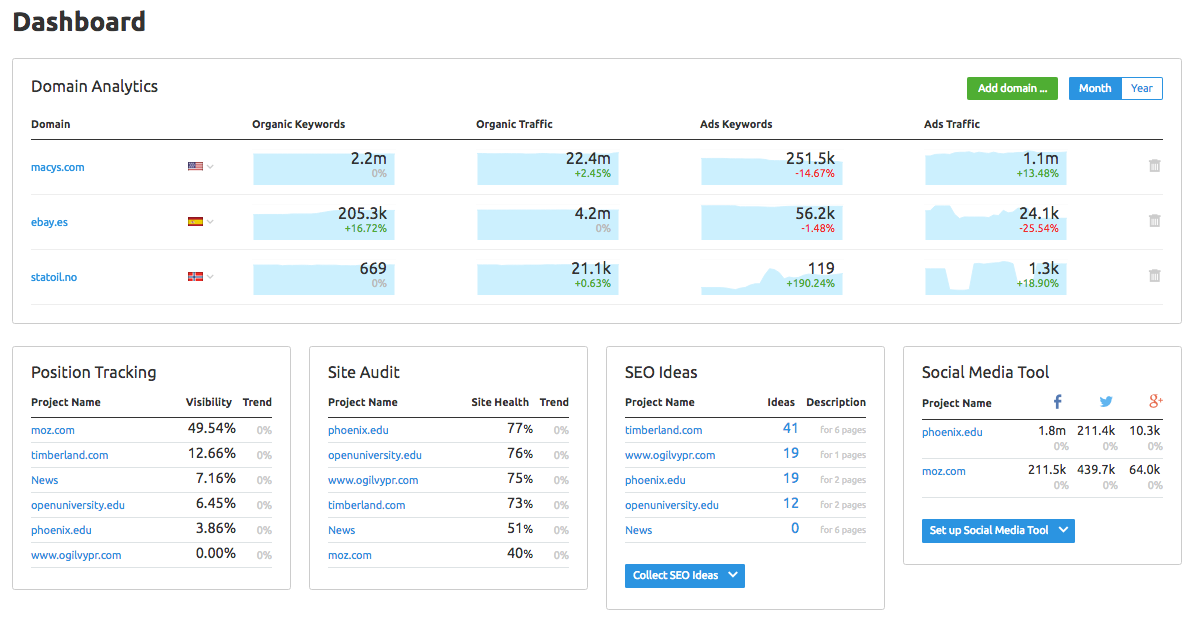 You'd be hard-pressed to find anyone in your agency that's not familiar with the SEMrush brand, and for good reason. Given the sheer variety of tools they offer, SEMrush has a powerful suite of features that powers the marketing strategies of companies around the world. Our personal favorite is the Competitor Analysis toolkit.
If you want to better understand who your clients' competitors are and what they're up to, SEMrush combines traffic analytics, organic research, advertising research, brand monitoring, and a social media tracker to reveal the strategies that are working for your clients' competition, allowing you to effortlessly outperform.
#3 Hubspot's Blog Topic Generator
Being an industry leader in sales, service, and marketing, Hubspot is yet another big name that you've surely come across before. Like SEMrush, though, big price tags can hold smaller agencies back from using it. That's why we love their Blog Ideas Generator so much -- because it's completely free!
Just open the tool and enter up to five nouns to generate a week's worth of content ideas. Enter your information and download a year's worth of content ideas based around the same keywords. While you'll likely end up tweaking and building upon the ideas of this tool, it's an excellent starting point for building out a content calendar.
#4 Hemingway for Proofreading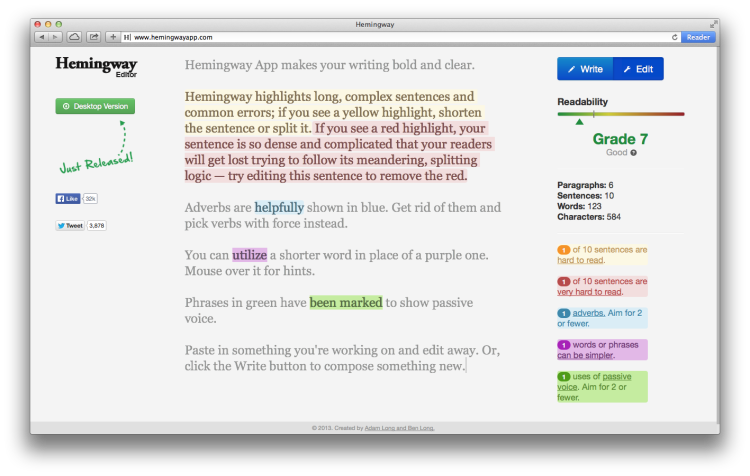 While Grammarly is a widely used proofreading tool for correcting basic typos and finding wordy sentences, Hemingway is a specialized application that takes things a step further. Paste in your content and the multi-color highlights will instantly reveal passive voice, hard to read and very hard to read sentences, along with instances where you could simplify your wording.
Beyond that, Hemingway also estimates the grade level necessary to comprehend the writing along with the use (and overuse) of adverbs. Together, these little markers work to help you improve the flow of your content and even boost its SEO-friendliness by using a more active, succinct voice.
#5 Surfer SEO for Website Audits
Although Surfer SEO may be a lesser-known name in the wide-ranging industry of SEO tools, their website audit is an excellent and powerful tool for exploring missed opportunities and new chances for optimization in your existing content.
Use it to analyze your clients' current blog posts, for instance, and check over 500 ranking factors automatically, including ideal length, keyword density, common words, and "much, much more." Surfer SEO also caters to agencies, producing eye-catching, easy-to-understand reports that you can pass along to your clients.
#6 Buffer for Content Scheduling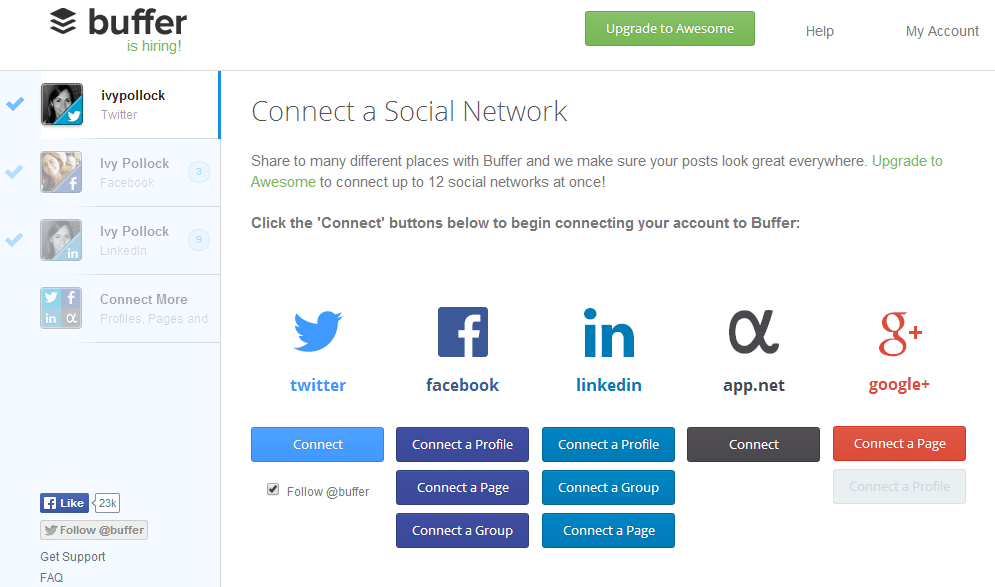 Starting at just $15/month, Buffer is one of those tools that you start using only to think, "Why haven't we done it this way from the start?" It's simplistic yet powerful, helping people publish on a consistent basis with their social media scheduling tools.
They also work to improve the performance of your social media campaigns through in-depth analytics that help reveal the perfect time of day and day of week to be publishing your clients' content. All of that means better performing campaigns for all and less manual work for you.
#7 Scripted for Content Production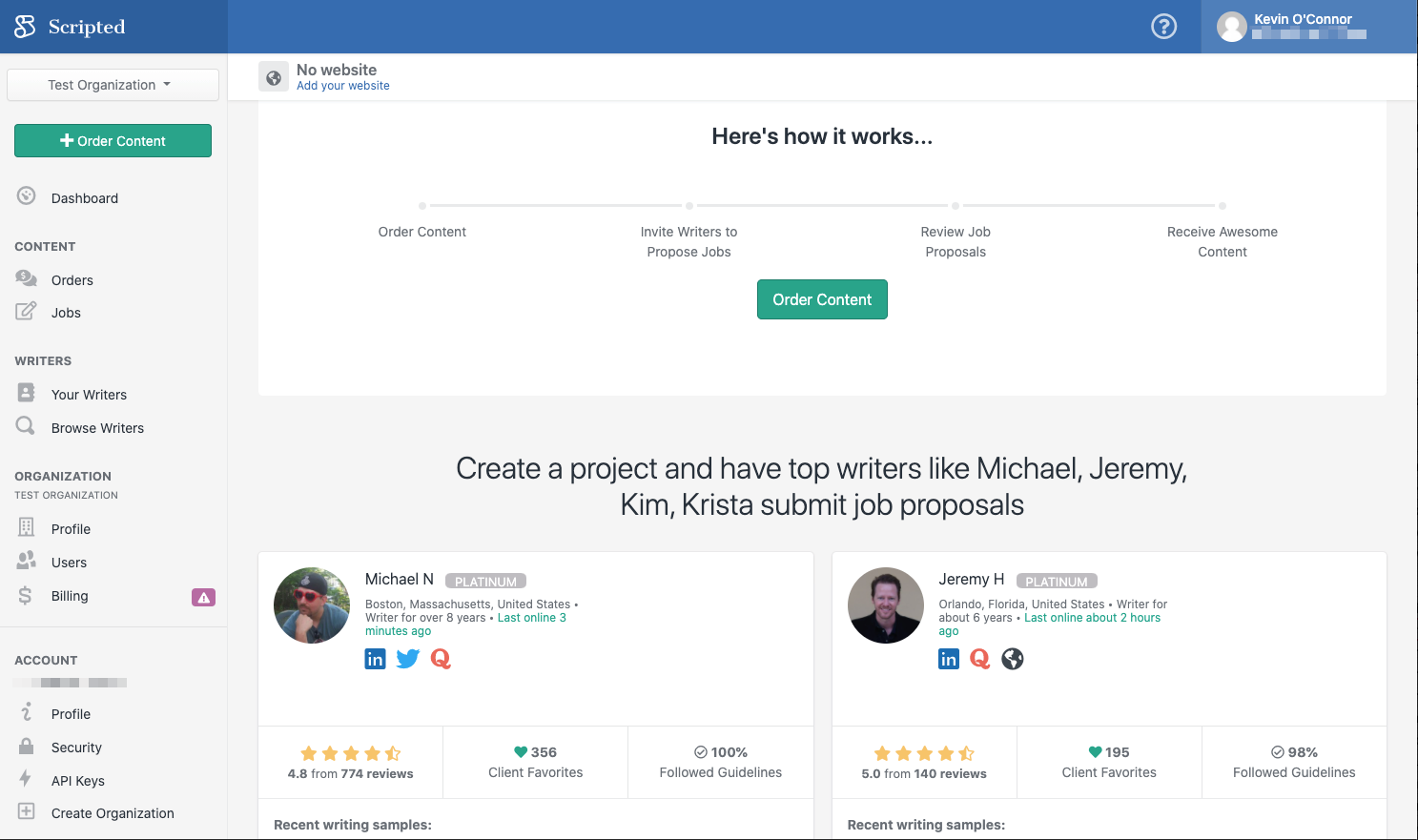 Let's face it, in-house writers are expensive and you can't keep counting on your existing team to write content alongside their other job duties. And, in fact, putting content writing onto the shoulders of another worker is only going to diminish their productivity and make producing truly great content even more of a struggle.
The best choice for agencies like yours is a platform like ours. Here at Scripted, we give agencies access to our diverse writer pool and we even waive the membership fee. Just pay for what you need, whenever you need it, and experience the flexibility and scalability that outsourcing has to offer. Click here to learn more.