Stop Killing Your Content Marketing

Content is king, and it's not abdicating the throne any time soon. But don't make the mistake of thinking this knowledge makes your job easy. You can't just throw a bunch of content to the wind and hope your brand catches fire. No, content may be king, but you have to shine, maintain and keep track of the crown. Content marketing strategies that work for businesses and consumers must be calculated and tracked. Stop killing your content marketing by making these common mistakes.

Never Ignore the Need for a Content Calendar
Some companies think creating content ad hoc as each new campaign arises is enough. The only way that strategy could be worse is if you didn't create any new content at all. Content marketing should be a regular part of your strategy with dedicated resources. A whopping
41 percent of marketers
say content creation is the skill set their team is most noticeably missing. Stop killing your progress by going weeks or months without creating any new content marketing pieces. Make a content calendar already!
What you can do:
Use Co-Schedule or another content-focused program to create a streamlined content calendar. This offers organization and transparency across teams, as well as easy tracking.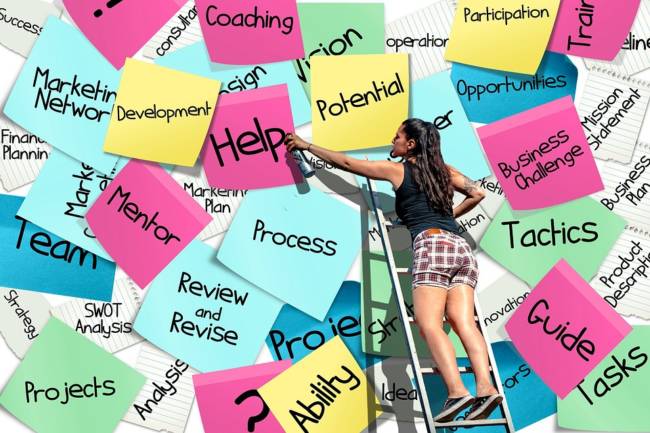 Content creation can become overwhelming without a content calendar and planning.
Don't Think Content Marketing = Blogging
Too many marketers think content marketing translates to simply creating a blog. This is
wrong
. While blogging is one way to get some exposure to your brand and educate your customers or clients, it shouldn't be the only initiative. Other types of content, like white papers, can be just as useful. A full
78 percent of buyers
in the B2B market say they use white papers when deciding what to purchase. If you focus only on your blog, you're ignoring customers who rely on other content for decision-making.
What you can do:
Create a more robust content marketing strategy that caters to your target demographic. Content marketing can include white papers, podcasts, GIFs, infographics, short videos, case studies and more.
Check out Scripted's many content creation solutions here.
Go Easy on the Sales Pitch
You want content marketing to lead to more sales, but that doesn't mean your blog or white paper should be an explicit pitch.
Go easy on the sales
angle when creating new content. Advertising and content marketing often get conflated, leading customers to feel like they're reading a 1,000-word sales pitch when they wanted a learning experience.
What you can do:
Focus on showing instead of telling when creating content marketing pieces. Instead of telling customers why your skateboards are the best in a direct sales pitch, let them read about a man who skateboarded 100 miles and arrived in one piece.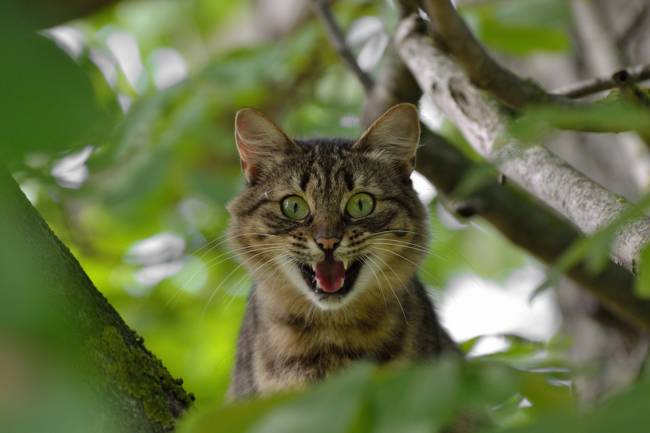 Whoa, buddy. Relax. Play it cool, cat.
Start Getting More From Existing Content
You've created an infographic with all the bells and whistles. You post it on your blog, it gets a lot of traction, and you even earn an inbound lead. You can pat yourself on the back and move on to the next piece of content, right? If you want to be a content marketing leader, you won't. Good content should be repurposed across multiple channels and dispersed in different formats. Only
29 percent of marketing leaders
have a specific plan in place for reusing and repurposing their top content. You can stand out from the pack by getting creative with content reuse.
What you can do:
Create a system for reusing content. For instance, you might release a Facebook post linking back to every blog on the day of its release, then include a highlighted quote from the blog in your monthly newsletter or turn the key takeaways into an infographic. Make sure you do periodic audits to see which content performed well and re-up in other places.
Stop Giving In to ROI Paralysis
Measuring the ROI of content marketing is the
fourth most common
content marketing challenge for B2B marketers. Just over half of these marketers say that measuring the results of their marketing campaign is an issue, and measuring the effectiveness of specific content is even more of an issue: 57 percent say they haven't quite nailed down how to do it. Some marketers are so frozen with how to measure their success that they don't even try. If you give in to the paralysis, you're killing potential content wins. You need to figure out what you're hoping to achieve from your content marketing tactics and identify realistic metrics for measuring the outcomes.
What you can do:
Set a
SMART goal
and then figure out how content marketing can help you meet it. Your goal must be Specific, Measurable, Assignable, Realistic and Time-Based. A SMART goal might be something like "Earn 100 new leads in one month." If you attempt to use case study and white paper downloads meet that goal, you now have a concrete way to measure content ROI.
Content marketing is an elusive yet essential part of any good marketing scheme. For all the work you're doing to thrive, you may not even realize you're killing your own efforts! Create a robust plan, get organized and analyze your results. The more you know about what's working and what's not, the better you can tackle your content marketing for the next quarter.
Powered by Scripted.com