Social Media Content Strategy for Your Travel Site
Since social media is one of the most popular ways to share content, it's no surprise that this type of marketing has become a key component in many businesses' online strategies. For travel sites, there are several important factors to consider when developing your social media content strategy. This blog post will discuss how you can use social media platforms like Facebook and Instagram for your business!
What is a social media content strategy?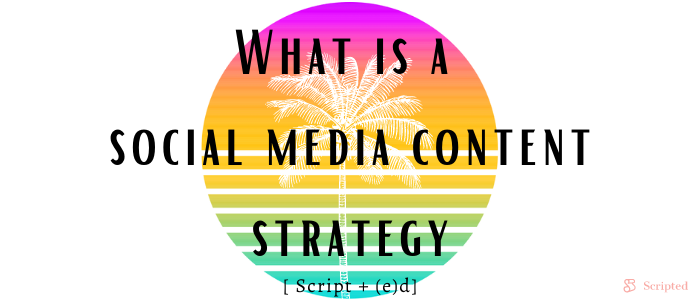 First of all, what exactly is a social media content strategy? A social media content strategy outlines how you plan to share your brand's message on different platforms. This includes deciding which types of posts to share on each platform and when to post them.
When developing a successful social media marketing plan, you must recognize who the potential customers are on these sites. 
How to create a content calendar?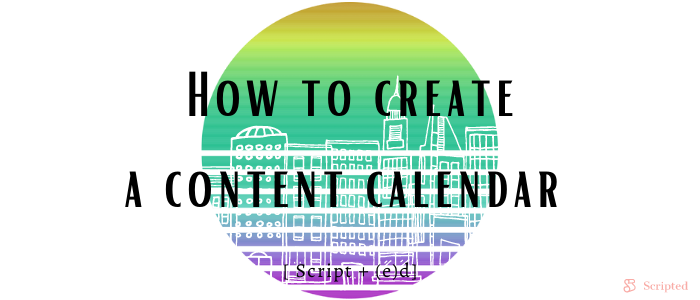 Once you've chosen which social media platforms to focus your efforts on, it's time to create a content calendar. A content calendar is where you'll plan out all of the posts that your brand will share throughout the month. This should include planning for organic and paid posts.
When creating your content calendar, aim to have at least one piece of new original content published each week from each channel (Facebook, Twitter, Instagram, etc.). In addition, you should also be sharing your content from other sources, such as industry blogs and influencers in the space.
Many tools can help you stay organized while creating your calendar. For example, Buffer is a great tool to schedule your social media posts in advance across all of the different sites. Tools like Hootsuite and Sprout Social also allow you to organize everything with separate panels for each platform and assign tasks within these programs so others can manage content as needed.
The best times of the day to post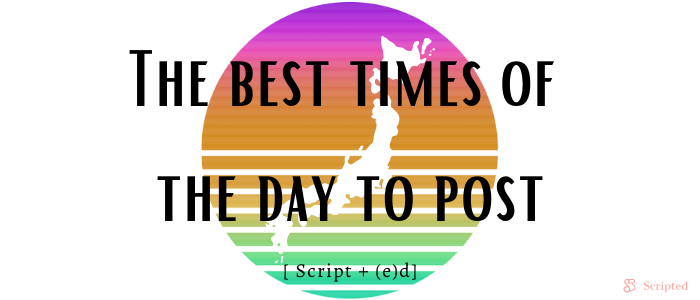 Make sure to look at your audience analytics to see when your followers are most active online. This can vary greatly depending on which platform you're utilizing. For this example, let's focus on Facebook and Instagram.
Most people will be more likely to see your posts if they come up at a time when their friends and followers are also online. However, keep in mind that each day is different based on where individuals live. Try experimenting with multiple times throughout the week until you find what works best for you.
How often should I promote my account or products in my posts?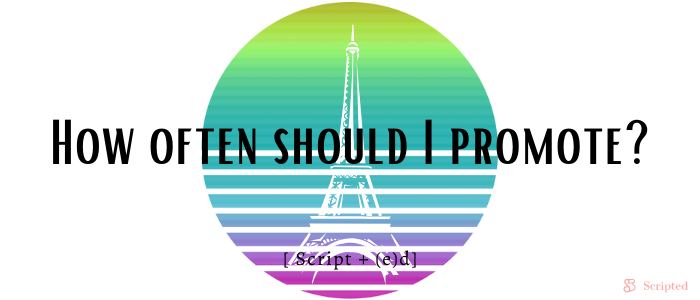 Try to keep promotional content (such as links or photos that include your products) to under 15% of the total posts you share on social media. This ensures customers are engaging with what you're offering because they want it vs. getting annoyed at seeing constant promotions every time they log in.
Always focus on bringing your audience value rather than asking them to buy something. This means sharing tips, tricks, and insights about your destination rather than posting product images without any text on them. This can cause followers/customers to feel like you're just trying to sell them something instead of connecting with them as human beings.
Connecting with your audience helps build loyalty and trust, which will ultimately lead to more sales down the road.
Use hashtags and mentions to increase engagement with your posts.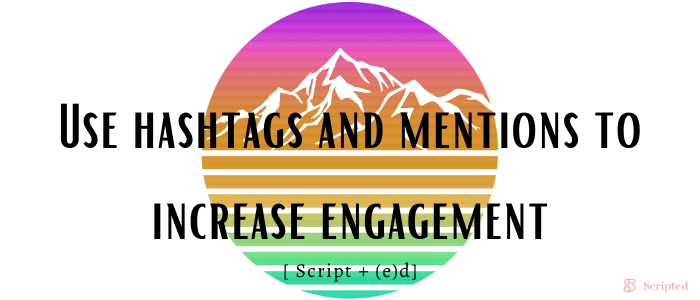 Hashtags and mentions go hand in hand. Using these when posting content on social media will help your posts get found by more people. For example, if you're going to a resort for a destination wedding, be sure the name of this specific property is included in any hashtags used so anyone looking up information about this place can find what you have to say.
In addition, don't forget to add tags or mentions when posting content from influencers talking about your brand or destination. This will ensure that more people find the content you're sharing, which helps to build engagement for everyone involved.
Engage with other influencers through likes, comments, and shares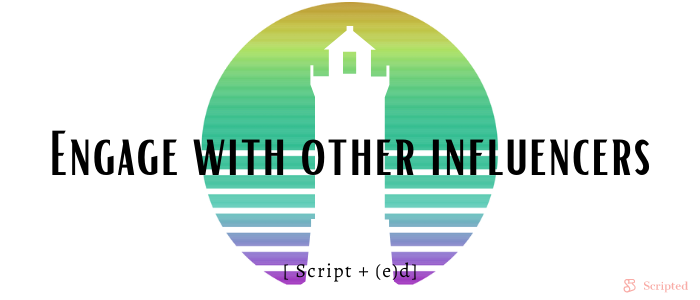 If you notice influencers sharing content about your brand or destination, be sure to like their posts and leave a comment. This can help show them that you're paying attention to what they have to say, which helps increase the chance of these individuals talking about you in the future.
Building relationships with influencers can be a long-term strategy for promoting your brand or destination, so don't get discouraged if you don't see results right away.
Create search engine optimized travel articles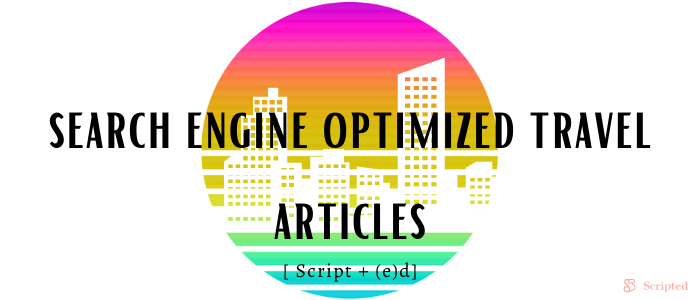 When writing articles for your website, be sure to include plenty of keywords and phrases that are related to travelers. This will help search engines find your content when people search for specific topics. In addition, consider creating "evergreen" posts, so you can continue promoting these over time instead of having a set expiration date on them.
Evergreen content ideas include:
Cities and destinations to visit.

Travel safety tips.

packing hacks.

Fun facts about the destination.
Top ways to gain traffic to your travel site
Create Pinterest boards with travel tips or destinations to inspire people. 
Create Instagram stories or live videos of people exploring the destination.
Write a travel guide blog post for your destination/brand.
Join Twitter chats related to travel so you can engage in conversations with other travelers and experts in the field.
Start a YouTube channel that shares videos of trips around the world + interviews with famous travelers.
Offer a free giveaway or contest to increase traffic from your followers.
Hire influencers to post about your company on their channels.
Reward loyal followers who share your content regularly.
Conclusion
We've given you some ideas about how to improve your content marketing strategy to increase your site traffic and conversions. Now it's time for you to get started with actually creating the content! Don't be afraid of experimenting, as long as you are willing to learn from what doesn't work. And don't forget that one great piece of marketing can have an impact on all aspects of your business, so keep trying new things until you find what works best for your own company's unique voice.
If you need help creating search engine optimized content, sign up with Scripted today and access our team of professional writers. We'll help you create blog posts, articles, and more that will drive traffic to your site and increase conversions!