Social Media Content Marketing Strategy for Your Automotive Site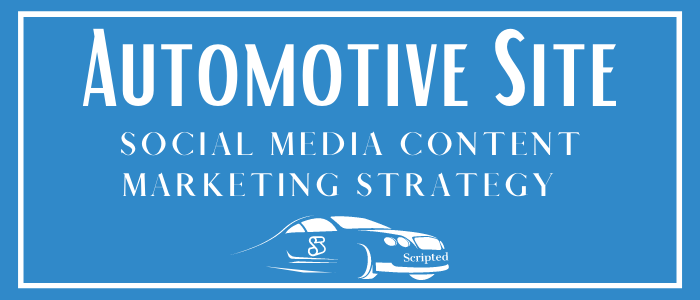 Your automotive site is one of the most important investments you can make for your business. It needs to have a powerful online presence, and that starts with social media. In this blog post, we will discuss how to use Twitter, Facebook, YouTube videos, and more to market your automotive site for maximum traffic potential.
Why do you need a social media content marketing strategy?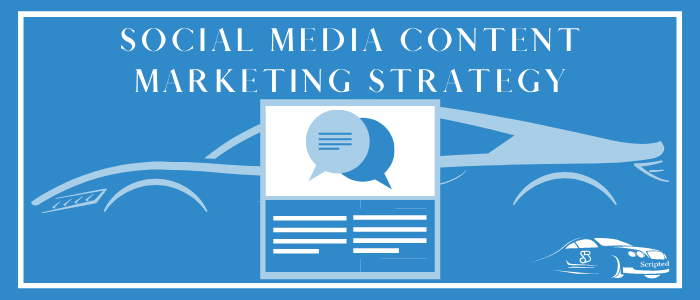 A social media content marketing strategy is essential for your automotive site to attract traffic. Traffic equals more leads and sales. Social media content strategies are also crucial for developing credibility on the internet. Suppose potential customers see that people are talking about their experiences with your business online via social media. In that case, they will have more faith in doing business with you, leading to increased revenue opportunities.
Choose the social media platform that is best for you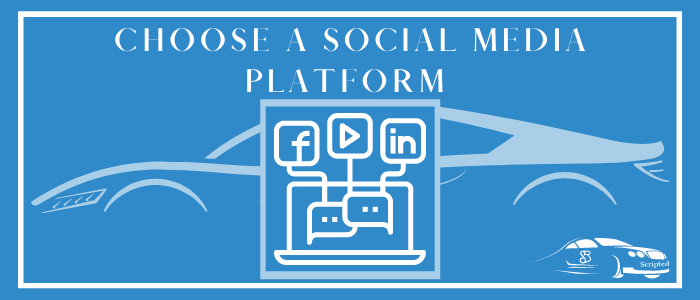 Each social media platform has a different purpose, so it is essential to choose the ones that best suit you and your company.
Facebook is a great marketing tool for automotive sites because of its vast number of users; there are over 1.9 billion daily users worldwide. You can use Facebook to promote events like car shows or other community activities and post pictures and videos from past events.
The top types of content to post on Facebook include:
Pictures of vehicles, parts, and accessories.

Videos from past events or about your business.

Event announcements.

Twitter is an excellent way to keep loyal customers updated on what's going on at your business while also attracting new customers via hashtags such as #carbuyersguide or #usedcarsales. Hashtags allow potential clients who might not be aware of your brand yet to get exposed to it by searching for popular topics, which could lead them back to your site.
Top tips for posting on Twitter include:
Tweet free giveaways for followers

Use relevant hashtags

Tweet at peak times of the day (e.g., morning, afternoon, or evening)

Videos are a great way to showcase your expertise in the automotive market. You can use videos to post new product lines or review different makes and models, as well as anything else you want people to see about your business.
Top tips for posting on YouTube:
Post videos of anything related to the automotive industry

Use keywords in your video titles (e.g., car parts, trucks for sale)

Post new videos regularly (every couple of days is ideal)

Post new product lines

Review different makes and models

Instagram is a great social media tool for automotive sites because it allows you to post pictures of your team members, cars, and other items related to the industry. You can use hashtags such as #automotive or #carsales to get found by more potential customers.
Top tips for posting on Instagram:
Post pictures of your team members

Show behind-the-scenes videos of your business

Take advantage of story ads

Get viral by posting vertical videos on Reels
How can I get more followers on my social media pages?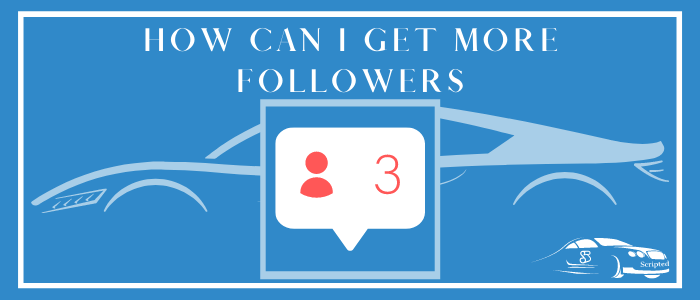 Getting more followers on social media is essential for your automotive site. The more people you reach out to and engage with online, the better the chance of converting them into leads. Here are some ways to get started growing your following.
Post at least once a day 
Encourage customers to leave reviews
Be transparent online
Post updates about how satisfied customers are with their purchases
Post engaging articles related to automotive businesses or vehicles
Respond quickly when someone's comments on one of your posts 
Post videos of your team members talking about the automotive industry
Have a video introducing your company and your company culture
Advertise using Facebook Ads or Google AdWords to target potential clients
Run contests through social media channels to increase traffic and engagement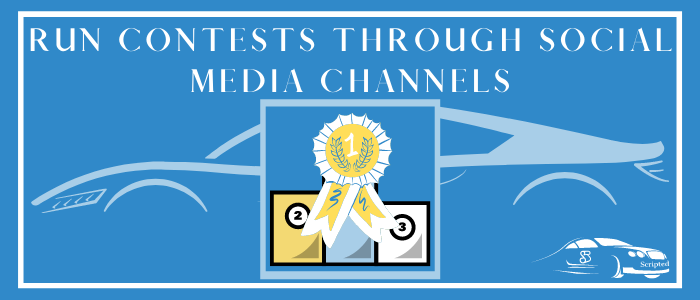 Everyone likes free stuff, and social media contests are a great way to build up your audience, especially if the prize is something people want. It's also an opportunity for you to get more customer data since they have to provide their information when entering the contest. People sharing posts about your contest can increase awareness further, which helps with SEO goals as well.
Run giveaways where winners are chosen at random or vote on specific topics related to automotive businesses.
Popular contests to run are:
Photo contests where people post photos of themselves with your products or services.

Video contests where people create short video clips about why they like you.

"Like to win," where people have to like your page to participate.

Photo contests where you ask a question and the winner is chosen at random from all entries.
Collaborate with influencers in the automotive space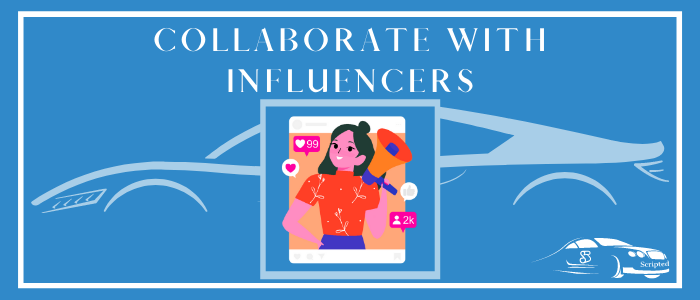 Having a collaboration with an influencer in the automotive industry will bring you new and targeted traffic because it's someone people already know about, so they're more likely to take notice of what you have to say as well. You can also use these relationships for giveaways or other contests that could benefit both parties, which is why co-marketing works well.
Use tools to help maximize efficiency for content creation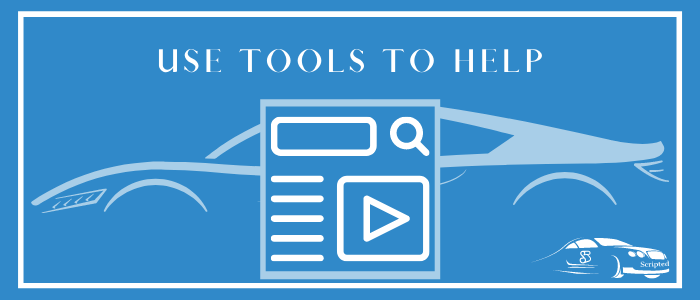 Tools like Hootsuite or Buffer can help you keep your social media accounts active even when you don't have the time to post new content. They also allow you to schedule posts ahead of time so that everything is ready when you need it, which means you can focus on creating new content.
Make sure you review your analytics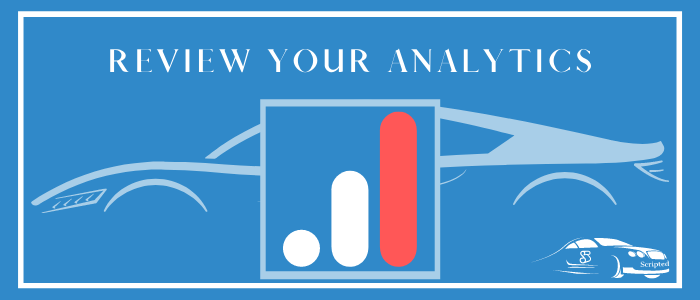 Analytics tools like Google Analytics can help you track the success rate of specific social media strategies so that you know which ones to do more often or stop doing because they're not helping at all. You want to choose engaging content that will bring in new traffic, which means being able to identify what's successful helps with future planning.
Create an automotive blog
A blog is a great way to increase your visibility online and reach new audiences, mainly if it's focused on the automotive industry. You can use this as an opportunity to help people by providing information about what you do so they have more reason to trust you, which helps with conversions down the line, too.
The top benefits of creating a blog are:
Increased traffic.

Grow and nurture relationships with potential customers.

Increase website ranking through search engine optimization (SEO).
Automotive blog ideas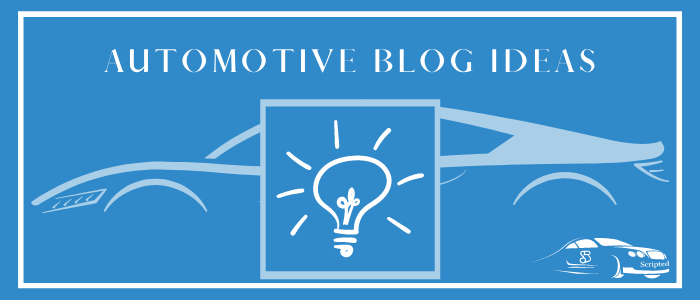 In-depth industry news that's followed by your niche

How-to guides about automotive maintenance or other tips and tricks people might need.

Reviews of the latest vehicles on the market, new technological advancements in this area, etc.

First-time buyers guides

How to guides such as how to service your car or what you need for winter driving.

Reviews of products and services in the automotive space.

Interviews with influencers within the industry that people want to know more about, like CEOs, founders, etc.

Writing about different parts of the business from finance, marketing, sales, etc., gives them insight into what it takes behind the scenes to run a successful automotive dealership.
Conclusion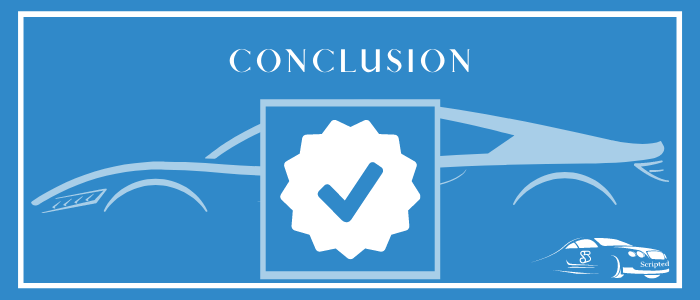 In summary, there are many ways you can use social media to generate traffic that will be interested in your automotive site. It's essential to have a content strategy with different types of posts going out regularly, so it doesn't look like the same thing repeatedly, which is why having an editorial calendar helps keep everything organized. Also, make sure you're creating new opportunities for engagement with contests or giveaways from time to time as well since it helps build up trust with potential clients too.
If you're looking to create blog content consistently, consider using Scripted. Our platform connects automotive businesses with some of the best in the automotive industry to make all of your blog content. Click here to learn more.