The Scripties: An Awards Show for Content Marketers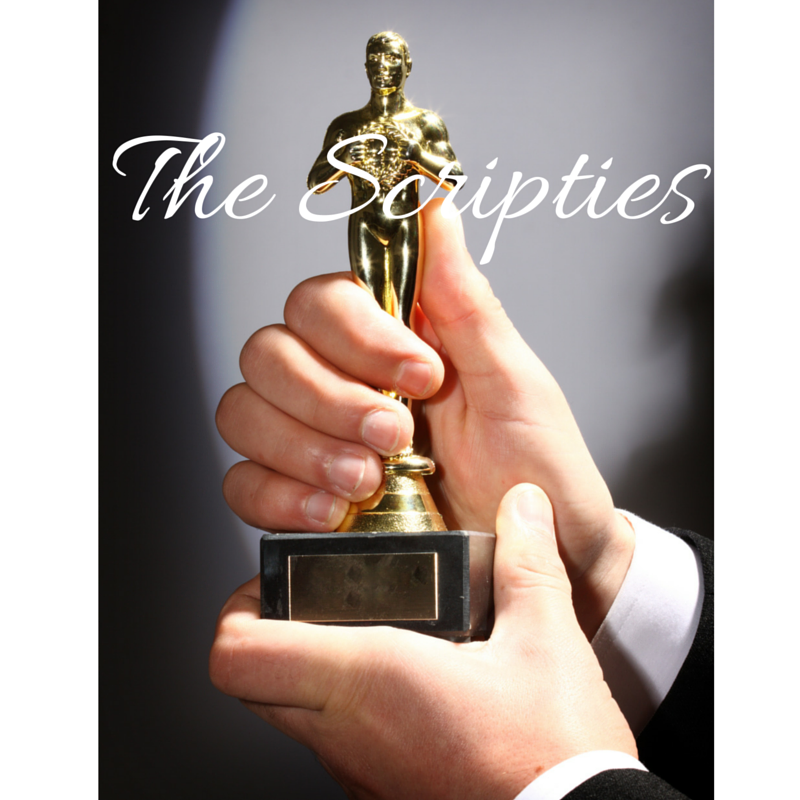 As Scripted celebrates its 8 birthday, we took a brief look back on some of our favorite content marketing clients.
Welcome to the first annual Scripties Awards! In honor of the upcoming Academy Awards, we wanted to highlight a few businesses that are rocking content marketing for a Scriptie.
There isn't a red carpet, and Ryan Seacrest is nowhere to be found -- but on the bright side, you won't have to listen to any long-winded acceptance speeches.
Before any golden statuettes are handed out, here's a brief look at Scripted's origin story:
A Fistful of Screenplays
The scene starts way out west in San Francisco during a wild, barely civilized time: 2008. As the opening credits roll and the orchestral music swells, heroes Ryan Buckley, Sunil Rajaraman and Zak Freer ride into town.
These rugged hombres want to clean up the place. Well, what they actually want to clean up are people's screenplays. So they form a company called Scripped, which provides screenplay analysis and registration services.
True Freelancing Grit
After a few years, Scripped realizes the powerful force that is the freelance writing community, and decides to help these writers find work at guaranteed, solid rates. In May 2011, Scripped officially pivots into Scripted.com - a marketplace where freelance writers can work for the clients that need their expertise. Those who've pined for well-researched and finely crafted pieces of writing at scale finally have a place to go. Joy spreads across the land.
It's November 2011. Scripted has gathered more than 80,000 freelancers to produce top-notch articles, blog posts, social media content and more. These creative folks specialize in a wide range of fields, and they're the sheriffs of the Internet. They keep the forces of plagiarism, cliches and dullness at bay. What's more, they follow directions carefully and pitch countless original and exciting ideas.
3:10 to SoMa
Scripted continues to flourish. Investors flock to the company. On January 1, 2014, the team moves to an office in San Francisco's South of Market (SoMa) neighborhood. In March 2015, the group transfers to an even larger SoMa building, scaling the company up to 30 full-time employees. It's your typical Hollywood ending, even though the Scripted journey is really just beginning.
The Envelope, Please
To commemorate the Scripted's eight years in existence, we wanted to highlight a few clients that have had extraordinary experiences on Scripted, and helped shape the company into the best content creation platform on the Internet.
Cue the drum roll. And the winners are....
1. Best Ticket-matography: Eventbrite
Whether you want to attend a concert, a sporting event, a knitting contest or pretty much any other live show imaginable, Eventbrite
is the place to discover it. This powerful platform is perfect for sharing info about any event that you're planning, and for purchasing tickets.
Scripted and Eventbrite worked together to create powerful whitepapers - aka "Britepapers" to help fuel this already potent content marketing machine. You might even say that for Eventbrite, Scripted is just the ticket. (Sorry.)
Read more here:
Eventbrite case study
2. Best Agency in an Inbound-Marketing Lead Role: Jump Suit Group
Jump Suit Group is an authority on inbound lead marketing. That is, this Massachusetts-based company helps its clients develop and share online content that's appealing and useful. As a result, consumers are more likely to find those brands on the Internet.
Jump Suit Group co-founder Dan Defina "couldn't be happier" with Scripted. It's saved his team many hours of work.
Read more here:
Jump Suit Group Case Study
3. Best Picture... Yourself in a New Office: 42Floors
It used to be a major hassle to find office space for a company. After all, there are so many factors to consider, including price, amenities, parking and the convenience of various locations. Happily, that process is a breeze nowadays thanks to 42Floors.
This sophisticated commercial search engine lets you set your parameters and secure that perfect workplace. And just as 42Floors has made life easier for so many businesspeople, Scripted has alleviated this company's workload. Bernard Huang of 42Floors reports that his brand's keyword rankings have already risen by a third due to content from Scripted. On top of that, by outsourcing assignments to Scripted, 42Floors has been able to maintain its small and tight-knit staff.
Read more here:
42Floors Case Study
Of course, those are just a few of the many groups that Scripted has collaborated with over the years. They're definitely all winners.
Celebrities like to say that when it comes to awards it's an honor just to be nominated. Well, every day, it's an honor for Scripted's employees and writers to work with such fine organizations.
For a chance to win at next year's Scripties Awards..