Scripted Waves Goodbye to 2016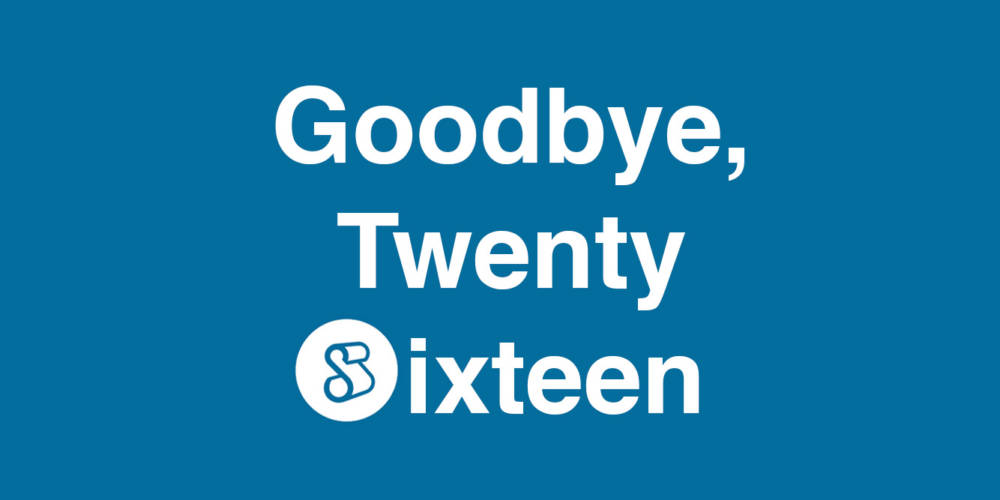 Vladimir Lenin once pronounced, "There are decades where nothing happens; and there are weeks where decades happen.", and something similar could be said about 2016 (perhaps without the undertone of communist revolution).

That's true for the world as a whole and also here at Scripted, where we've seen our platform grow and develop at hyperspeed. With all this change swirling around, we thought it would be cathartic to pause for a moment and take stock of what 2016 meant for us.

Open Air Scripted
Early this year, we realized that there was something getting between our customers and our writers, stopping them from having a seamless experience: us.
In April, we started a campaign to open up our marketplace and make it easier for companies and writers to interact directly. We made writer profiles public, enabled customers to schedule calls and message directly with writers, and unveiled a new membership system to ensure total pricing transparency.
Teamwork Starts with Trust
With the opening of the Scripted marketplace came a natural question: Do people come to Scripted to buy one-off pieces of writing, or to partner with writers?
The answer, our customers told us time and time again, was the latter, and so we focused on making it easier for customers to find writers who meet their needs and to build long term relationships with them. Revamped writer searching, writer favoriting, and better writer communication tools were all part of this effort.
Analytics are More than Gimmicks
A journey without a bearing is destined to end in disaster, and that's why our second big initiative of 2016 was designed to help Scripted users find their way in the confusing world that is content marketing. Scripted Analytics, when paired with your blog, is the easiest platform we've ever seen for determining what's working and what's not on your blog. It's Views, traffic, and evergreen popularity made simple.
There were other updates too - tweaks to the revision process and review periods, tweaks to our blog and a new homepage - but the major theme for 2016 at Scripted was finding ways to get out of the way of our customers and help them find their own path to success. That's a goal we're carrying forward into 2017.
Scripted by the Numbers
Okay, that's our New Year's toast, and now we just want to have some fun. And what's more fun than data?! This is Scripted by the Numbers in 2016.


Number of Words Written:

10,333,417, 9.5X the length of the entire Harry Potter Series



Average Number of Words per Writer: 24,959, meaning that every Scripted writer wrote the word count equivalent of Ernest Hemingway's The Old Man and the Sea over the course of 12 months.


Number of Writer Countries:

139, 72% of the United Nations



Most Popular Scripted Format: Standard Blog Post


We'll close with a message of thanks to all the writers and customers that make up the Scripted community. We're extremely proud to be helping you all work together to make beautiful things. We wish you all a happy holiday season, and a sensational 2017!