The ROI-Boosting Tactic Every Content Marketer Needs to Implement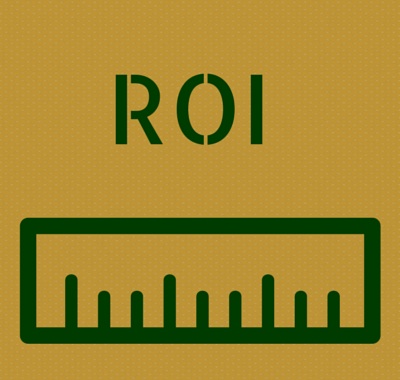 Don't leave your sales team hanging. Arm them with this powerful ammunition to strengthen leads and close sales.
Editor's note: This is a guest post written by Matt Kamp, the director of strategic partnerships at Influence & Co. -- RSVP for our joint webinar on thought leadership this Thursday.
As a content marketer, you understand the sales-driving power of content. After all,
60 percent of consumers say
that reading custom content makes them feel more comfortable buying from a company.
Although many marketers consider content to be a direct asset in the sales process, few sales teams actively use this ammo to accelerate the sales cycle. Simply having a blog or being published online won't do. If your sales team isn't
strategically placing content
in the hands of the right people at the right time, it could be stalling your efforts.
See also: 6 Things We Love About Content Marketing Right Now
To unleash your content's full sales potential, you need to collaborate with the sales team and arm leads with targeted content. Here are a few ways to get started:
1. Nurture New Relationships With Relevant Content
Prospects generally don't have much context to work with during a cold call. Sending them an engaging piece of content will spark their interest before they hear from your sales team.
Once a relationship gets rolling, sales teams can prep prospects before calls by providing educational content to raise the quality of the conversation. Having this baseline information will minimize questions and back-and-forth banter to get to a more action-oriented conversation.
Before a conference, you can also send select attendees pertinent articles to set the stage for a relationship. And to stay top of mind afterward, you can follow up with more content to further the conversation and nurture these relationships.
When your sales team reaches out to prospects with published articles, your company will instantly gain a third-party stamp of approval. And prospects will be more likely to see you as an authoritative expert in your field.
2. Address Sales Objections Through Content
Although you might have a social media team patrolling the online airwaves, your sales team interacts with leads and partners at entirely different touchpoints. By collaborating with sales, you can tune in to the needs and objections your leads and partners raise and remedy them with the right content on your blog. For example, we wrote blog posts about the
cost of creating content in house
and
why now is the time to start thought leadership
-- two common concerns our prospects pose.
Salespeople can reference this type of content before, during, or after calls. Of course, you need to organize your content so your sales team can easily access it. House your published articles on platforms such as Google Sheets,
Pocket
, or
PenPath
, and tag each article with a keyword so salespeople can quickly locate the right content during calls.
3. Use Content to Breed Brand Advocates and Boost Referrals
Brand advocates are a powerful sales force, and sharing your content with them continues the education process and keeps them engaged. We recently sent our
survey of more than 150 editors
to people within our network to provide best practices for getting published. These types of consistent, meaningful interactions keep our company top of mind without being annoying or overbearing.
When dealing with referral partners, your sales team can also send over thoughtful content to improve the quality of referrals. The better your partners understand your business and industry, the more valuable introductions they'll send your way.
After the lead-generation company
HiP B2B
read a few of our articles, its leaders reached out to us for a potential partnership opportunity. In this situation, our content did the work for us, and we secured a mutually beneficial partnership in the process.
Content is the fuel for your lead-nurturing process. The more jam-packed it is with unique and educational information, the more effective your marketing-sales vehicle will perform. When sales and marketing teams collaborate to create and disseminate relevant content, the sales process will happen organically -- and you'll gain fresh content ideas along the way.
How do you leverage content to drive sales? Share your thoughts with us in the comments section below.
To Read More About Content Marketing, See Below:
Content Marketing Advice from CMI's Joe Pulizzi & What Marketers Can Do Better In 2015/a>

Do Readers Want To Share Your Content?
The Content Manager's Ultimate List of Events to Attend In 2015