Don't Be a Content Snob: Listen to What Your Audience Wants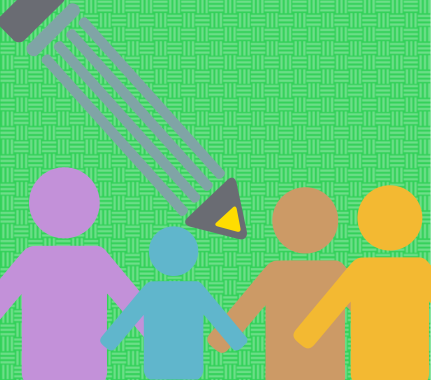 Delivering fun, engaging content is more important than pleasing your inner critic.
When your hard work is read by anonymous commenters and users, it's easy to forget that these nameless readers are the final judge on your content's quality. Despite what many might advise, you have to cater content to your readers' taste (see also:
Millennials to Baby Boomers: Create Content for Your Audience's Generation
).
Ideas you may think are too "cliche," dull or bizarre could be exactly what your audience demands. Here are a few content trends that have performed exceedingly well, despite recent criticism.
Be Anti-Anti Listicle
Facebook and Twitter feeds are scattered with posts like "10 Ways to Lose 10 Pounds," "The 3 Most Affordable Cities to Live in" and "5 Phrases You've Been Using Incorrectly." But in recent years, the infamous listicles have been receiving backlash from high-brow bloggers.
Frequent anti-listicle criticisms
are that they lack meaningful structure and take the art out of article-writing. While these listicle skeptics make some valid points, the reason Elite Daily's
11 Reasons Why The Fitness Culture On Social Media Needs To Be Stopped
received 31,000 likes is because people love interesting content presented simply and to digest. If your audience wants listicles then who are you to deprive them?
Quizzes Are for Fun, Not Critical Analysis
This is another form of content that we see flooding our social streams. Much like listicles, quizzes are simple and fun. They bring an additional element of personalization and interactivity, making them instantly relatable.
Even
online quiz takers admit that they're silly and unscientific
, but that doesn't stop sites like Buzzfeed. Buzzfeed's "
Which 'Game Of Thrones' Character Are You?
" was clicked over 1.8 million times. It may seem silly to inform readers which Harry Potter character they're most likely to marry or what their hipster ranking is, but if it's relevant to your brand and your audience loves them, it's worth your while to make a quiz.
Memes Are Endlessly Sharable
Memes are some of the most popular forms of humor that we see online today. We see memes on blogs, Facebook, Twitter, Instagram, Pinterest and Reddit. Anti meme bloggers argue that they're overdone and feel forced. Facebook has even began to penalize companies who overdo meme-like photo posts by burying them in users' news feeds.
Yet the memes keep coming. For the most part, it's due to their viral potential. The famous Grumpy Cat meme
gained so much popularity
that it appeared on covers of both the
Wall Street Journal
and
New York Magazine.
Mainstream media picked up on the trend because they're simple and funny. If you find your audience sharing them, don't discount them based on prejudice alone.
The reason these memes, quizzes and listicles keep popping up on the web is because people simply enjoy them. While it's important to pay attention to opinions on quality in content, what's most important is the trends within your own readership (see also:
Attention Spans: How to Deliver Content to Your Audience
). Use analytical tools to determine which posts are the most read, longest read and most shared and cater to those demands.
The point is if any of the following have proven to be popular with your readers -- through shares, likes and comments -- you shouldn't stop creating them. If you're doing it right, your audience should influence the type of content you create.
What do you think?
To Read More About Quality Content See Below:
The Power of Long Form Content in the Age of Short Form Content
How to Make Sure Your Content's Quality is Suitable for Google News
What the New York Times Can Teach You About Quality Content
Powered by Scripted.com