Q&A on ROI Revolution with David Stone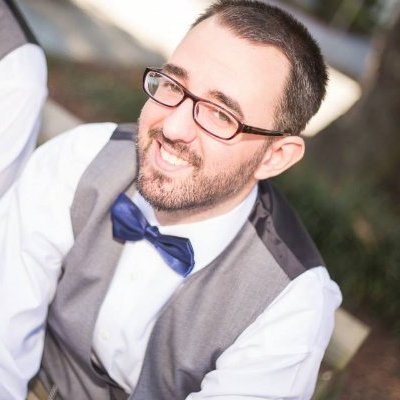 We had a chance to sit with David Stone, Senior Content Marketing Manager at ROI Revolution, a marketing agency focused on ecommerce strategy. We talked about how they market their own company using content marketing strategies as well as what some key differences are between B2B and B2C marketing strategies.
What are the primary objectives and goals for marketing at ROI Revolution, Inc. (ROI)?
Typically marketing organizations focus on a few key goals either related to brand awareness and/or lead generation. You often hear of (or perhaps have been part of) marketing organizations where there isn't strong alignment between sales and marketing or it is challenging for marketing to demonstrate measureable value to other departments. That's not the case at ROI.
Our first goal is engaging qualified prospects and helping them through the buyer's journey. At the end of the day we are measured on number of customers acquired at a certain cost per new client. Qualified Prospects are a strong leading indicator which we are constantly monitoring as well. These metrics ensure that we are closely aligned to business outcomes.
While the data and analytics are essential to our success, we also want to make sure that we are looking out for our clients and partners best interests. We are dedicated to giving top-level service from day one and pride ourselves on our entire teams' commitment to putting the client first.
What role does content marketing play in ROI's marketing strategy?
Our goal is to engage the right prospects when they are exploring ways to solve a problem that is congruent to services we provide. We also know that the vast majority of our prospects at any time might not be ready to purchase our services.
Even though ultimately we are trying to sell to them, we also want to develop a strong bond and a high level of trust, which we achieve through the creation of quality, comprehensive content. We want to initiate and maintain a dialogue with them so when they are ready for our services we are top of mind.
Describe the role of a content marketing manager. What are your responsibilities?
We have a content team (what we actually call a "content lab"). Within this team, specialists (or managers) such as myself create content based on current trends and timely insights from client experiences.
We craft our content through various mediums to drive top of funnel activities, including blogs, special reports, case studies, and other assets which are actively promoted. Every promotion and asset is measured to see what is working and what can be improved upon with certain performance metrics in mind. We also do a lot of A/B or split tests on everything from subject lines to landing page text to image and color choices.
While our entire team is very goal-oriented, we know we can't achieve these goals without useful and helpful content. A few examples of this content include: Avoiding the Marketing Pitfalls When Replatforming Your Website and The AdWords Advertiser's Guide to Amazon Sponsored Products.
What's interesting about the first whitepaper is that it doesn't focus on a service we offer, since we don't specifically deal with replatforming. While our services are focused on digital advertising, we know that if someone has a poorly operated website, digital advertising (such as paid search) will have poor results. So in this case we want to help those businesses and provide them value in this unique area so that in the future they are likely to choose our services.
How does your content strategy differ between B2C and B2B companies?
Our clients are ecommerce merchants so they are mostly B2C companies. Our most popular verticals are Home and Garden, Apparel, Consumer Goods, Sports and Fitness, and Health and Beauty.
However, since we are creating content to reach other marketers and executives in the ecommerce industry, it is heavily B2B focused. The audience for us is very different when compared to individual customer's needs. We are marketing to companies, and more specifically to presidents, CEOs, and marketing directors that are the decision-makers.
They are looking for high-level data, statistics, and trends that fit their specific industry. They want insights tailored to their business, and we offer that through detailed content on paid search, marketplaces, social media advertising, SEO, and more.
While the scope of content for B2B and B2C may differ greatly, they share a fundamental similarity: delivering value to the target audience. The end the goal is also the same for both: conversions and profit.
- What are your favorite content marketing resources online?
I read a lot of blogs daily to see what the latest trends are. Some of the ones I frequent most often are: Search Engine Land, The Content Marketing Blog, Hubspot, Convince and Convert, Mozblog, and Forbes. I also pay close attention to industry news from Google, Amazon, Bing/Yahoo, eBay, etc.
One of the most convenient and easy-to-use resources I've found is through Google Alerts. I set up custom alerts for keywords that are relevant to our industry, such as Google AdWords or Amazon Marketplace and then get daily news on the latest trending topics.
Another useful tool I utilize is an RSS feed. Basically, I target sites, blogs, or podcasts that I know offer useful info, and any time they post relevant content it updates my feed so I'm always on top of the latest news and trends.