'Twas The Night Before Christmas [Content Marketing Edition]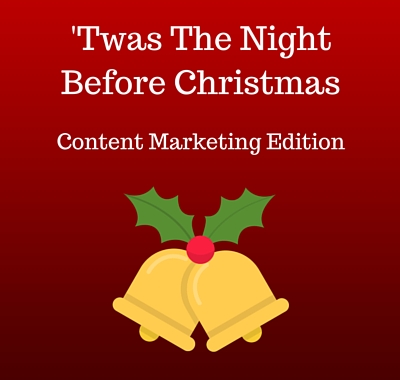 Here's what happened the night before Christmas in the world of content marketing. Enjoy!
Business can be slow around the holidays, but miracles do happen! In light of this joyful season we thought it would be fun to put a content marketing twist on "Twas the Night Before Christmas." Written by one of our amazing writers, Tiffany G., here's an original tale about how content marketing brought one company holiday cheer.