Life as a Freelance Writer: Developing Your Personal Brand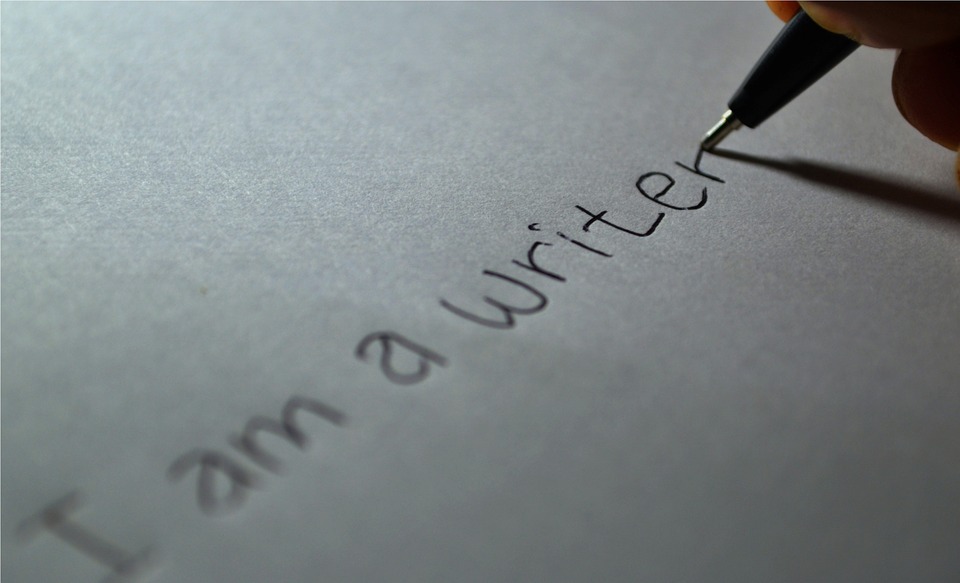 Whether you always knew you would be a writer or you recently realized you have in-demand skills, getting started in freelance writing is an exciting adventure - but it does come with challenges. Building a portfolio, engaging clients and managing the financial side of things takes an entirely separate skillset. Platforms like Scripted ease the burden of business-related tasks by managing marketing, customer service, and payment arrangements. However, it took me a while to learn that even though Scripted handles the heavy lifting, building a personal brand was up to me.

I started with Scripted to make a little extra so I could afford the extras that the salary at my day job doesn't cover. I spent a lot of time checking the "Available Work" section, and claiming just about anything - regardless of topic or pay rate. I didn't realize that I could be much more successful - and earn more than a few extra dollars - by creating a brand that encouraged clients to seek me out for their projects.

The Basics of Branding
Of course, creating a personal brand is all but impossible if you aren't familiar with the underlying principles. Ironically, I learned these principles through researching and writing articles for Scripted clients.
All businesses have a brand - a particular set of characteristics that differentiate one company from another - and it's more than just logos and taglines. Through branding, current and prospective clients understand what the business does best. Consider Southwest, whose memorable tagline "Wanna Get Away" brings up images of tropical vacation destinations. The company is known for low fares, friendly staff, and customer-first operations. Nike, the creator of "Just Do It," instantly brings to mind quality, adventure, and pushing past limits to achieve.
Countless organizations have tried to match the branding success of industry leaders, attempting to create the same positive feelings among consumers. Sometimes they succeed, and when they do, it is branding that takes the business from good to great. However, branding is not limited to major corporations and businesses who want to compete with them. Individuals have brands, too.
If you have worked outside of the freelance writing field, I am sure you can name co-workers who were known for being late to every shift - and co-workers who could be counted on to lend a hand when needed. Their reputation, good or bad, was their personal brand. As a writer, you are running a business of one, and your personal brand is essential for maximizing your long-term success.
[bctt tweet="As a #writer, you are running a business of one, and your personal brand is essential..."]
Consider some of the greatest writers of our time: Stephen King, Maya Angelou and Roald Dahl. You know King as the master of horror, Angelou as a poet-activist and Dahl as a creative children's author. To be successful as a writer, your clients need to know what you can offer, too. I decided to focus on my area of expertise, human resources, when creating my personal brand. I knew that I could promise (and deliver) excellence on projects related to this topic. The next step was to use tools already available through Scripted to design a profile that piqued the interest of clients who needed HR writing.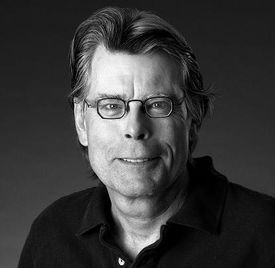 This guy definitely has a brand.
Building Success Through Personal Branding
Scripted handles the complexities of widespread branding, using innovative marketing techniques to draw in clients. When it comes to building your personal brand within the Scripted platform,
your profile page
is the best place to start. After some trial and error, I can now recommend several best practices:


Professional Image - While uploading a photo isn't required, it does go a long way in building relationships. People like to know who they are working with, and your picture makes a big first impression. It isn't necessary to hire someone to take expensive headshots, but do choose a photo that represents you in a professional manner.


Detailed Bio - For some, freelance writing is a way to make some extra money, while others rely on freelancing as a major source of income. Either way, best practices for writing your bio are the same. Clients are looking for two things here: expertise in the subject matter and commitment to quality. It isn't necessary to list every topic you are comfortable writing about. Choose two or three that you feel highly qualified to discuss, then demonstrate why you are the best person to complete the project. If you have worked in the industry, mention years of experience. If you have relevant education, point that out. Then, clearly state your personal mission to deliver superior results.


Links - You have the option of adding links to your personal website, your LinkedIn page and your Twitter feed. Think carefully about whether this makes sense. If your links support your expertise in writing or they illustrate your experience in a certain field, definitely add them to your profile. However, if you primarily use your Twitter account to chat with your friends or you frequently tweet about politics, it may be unwise to encourage clients to visit your page.


Writing Samples - If you have been published, including some examples of your work is an excellent way to attract clients - especially if you are just starting out on the platform. As with links to social media, it is important to consider the specific content of your samples. Make sure they reflect the type of work you will be doing for Scripted, and skip anything that could be divisive, offensive or inappropriate for the clients you want to reach.


Putting together your profile is just the first step in building your personal brand. For long-term success, you want clients to keep coming back. These are some of the characteristics that I learned (the hard way) are most important to clients:


Reliability - Keeping your commitments is number one. Complete each project on-time, as promised.


Customer Service - The chat feature makes it possible to communicate with clients directly, which can certainly be a challenge. Clarifying requests, managing excessive demands and dealing with a certain amount of unpleasantness comes with the territory. Develop your reputation as a problem-solver who puts customer needs first and you will quickly gain a loyal following of grateful clients.


Excellent Writing - No matter how large or small the job is, each assignment is important to the client who placed the order. The biggest element of your personal brand is offering consistent excellence in writing for every job you accept.


As a freelance writer, you are running a business. Because you are the only employee, your company's brand, in essence, is you. Creating a strong personal brand is the most effective method of building a lucrative writing career.