So You Want to Be an Inbound Marketer?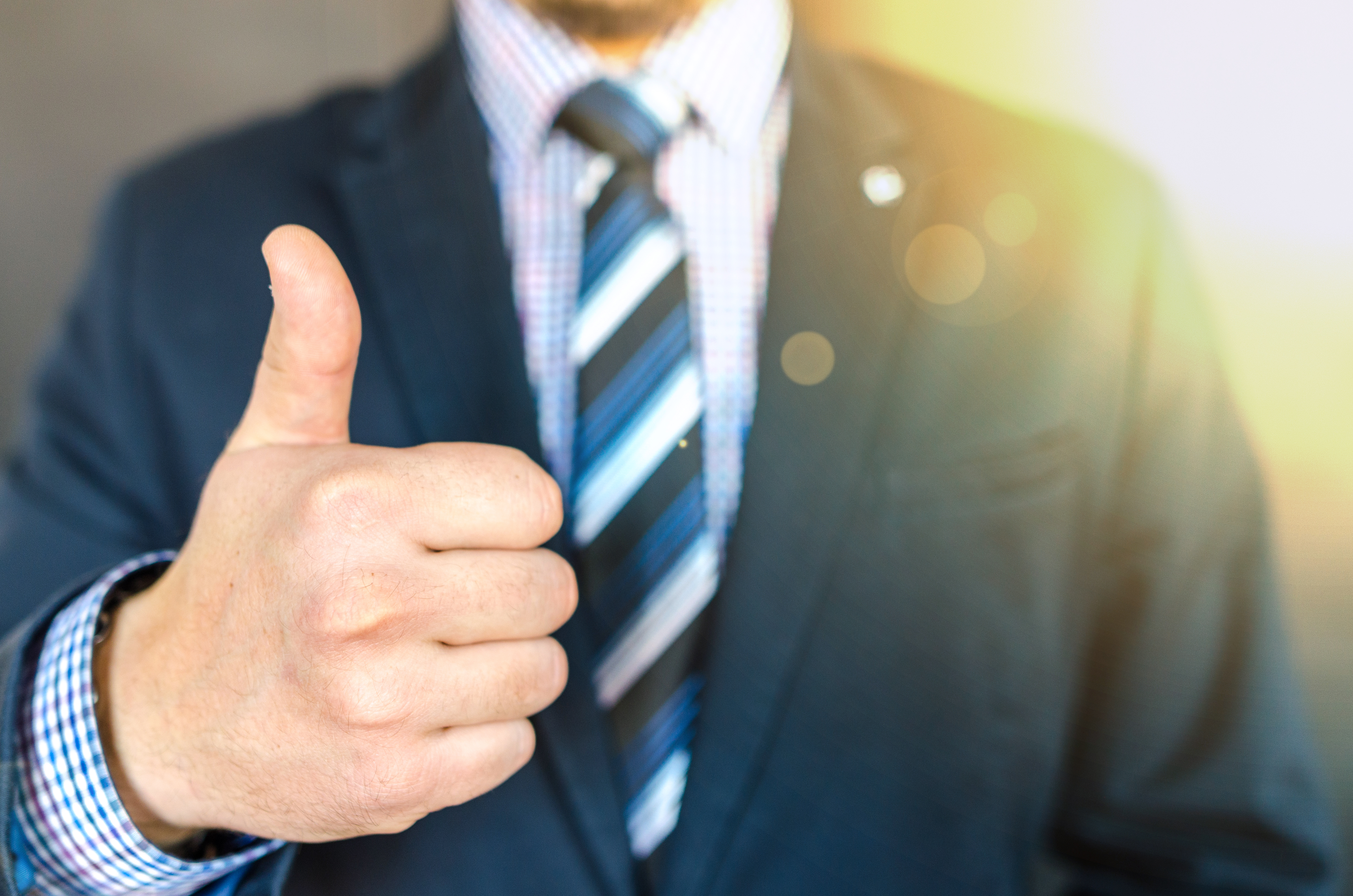 There are two types of marketing to consider: inbound marketing and outbound marketing. The two are different - and when it comes to crafting your marketing strategy, it's important to understand the purpose of each and how they can fit into your larger, overall marketing strategy. Later we will also list some additional resources and inbound marketing career path options for those of you interested in becoming an inbound marketer.
Why We Value Inbound Marketing So Much
As you've probably gathered by now, we consider inbound marketing to be the key piece of the marketing puzzle - and one that businesses can't overlook if they're hoping to harness the power of the web to grow. Inbound marketing fills the internet with valuable, helpful, engaging and entertaining content, which can, in turn, convince a potential buyer to do business with you.
Inbound marketing is so important because research shows that people are actually spending time on the internet trying to determine which businesses they should buy from. In fact, a study by Google Showed that 70 percent of consumers research a product on their own before reaching out to a business and making a purchase.
Further, inbound marketing is a more cost-effective tactic than outbound marketing Studies show that inbound marketing costs 62 percent less per lead than outbound marketing and that 3 out of 4 inbound marketing channels cost less than any outbound marketing channel.
For this reason, inbound marketing is an effective and cost-saving tactic for winning over customers: you can prove to a customer you're worth spending money on, delight them with their purchasing experience, and convince them to buy again and again.
In contrast, many outbound marketing tactics are not effective, and it's time for companies to abandon many of them. Old-fashioned, disruptive marketing techniques like trade shows, cold calls, and email blasts are not enjoyed by the consumers who encounter them - and according to HubSpot, they are not worth the money, time and energy it takes to create and disseminate them.
Today, people can choose to avoid outbound marketing tactics with nifty tools like ad blockers, and they don't need to expend the energy to experience things like a trade show in order to figure out what product or service to buy - so, efforts like these are essentially a waste of time and resources.
Founder of HubSpot Brian Halligan sums up the difference between the effectiveness of inbound and outbound marketing with a helpful analogy:



"The best analogy I can come up with is that traditional marketers looking to garner interest from new potential customers are like lions hunting in the jungle for elephants. The elephants used to be in the jungle in the '80s and '90s when they learned their trade, but they don't seem to be there anymore. They have all migrated to the watering holes on the savannah (the internet). So, rather than continuing to hunt in the jungle, I recommend setting up shop at the watering hole or turning your website into its own watering hole."



However, despite the clear fact that inbound marketing is more effective today than old outbound tactics, at IMPACT, we hold that inbound marketing is most effective when used with outbound tactics, and that outbound strategies should not be eschewed altogether.
When tackling an inbound marketing plan, use high-quality, valuable content to draw in buyers - but spread the word about and promote that content using outbound tactics. That way, you can take advantage of the power and wide reach of outbound tactics while also wowing people with what you actually have to say.
What Does Inbound Marketing Cost?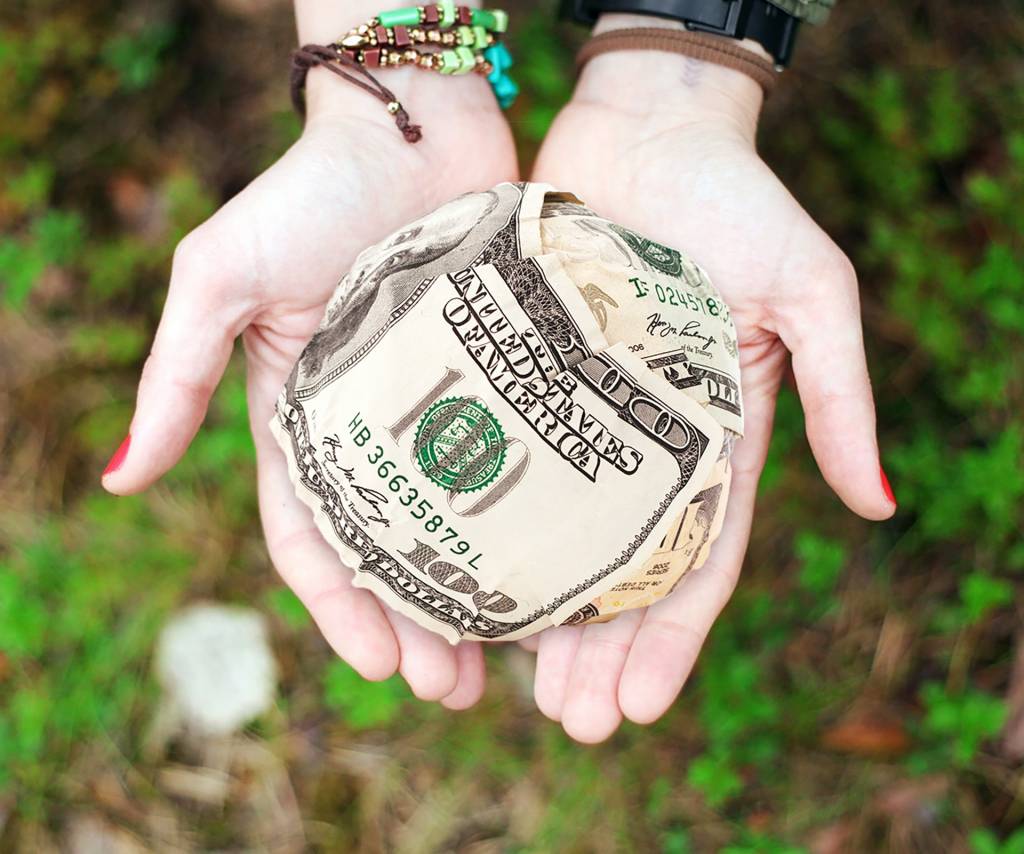 How many marketings can I get for this many?
Inbound marketing is more cost effective than outbound marketing, but what will it actually cost your company? It's hard to give a concrete number for the cost of inbound marketing since an inbound marketing plan can vary greatly depending on the size of the company, its goals, and the tactics it chooses to use. Inbound marketing is not just a one-time project. It's a long-term, ongoing practice that incorporates many steps--and in turn, costs - as you use it.
What are Some of the Costs Associated with Inbound Marketing?
Since we can't put a concrete number behind the cost of inbound marketing, it can help for you to understand what the potential costs associated with inbound marketing would be.
Here is a list of some of the costs that you can expect to pay when tackling an inbound effort:



General time spent planning, strategizing, creating and disseminating




Marketing software




Website design and updates




Social media strategy and posting




Content writing, editing, etc.




PPC ads placed to promote inbound content you've created




Investments in paid advertising to boost content, including search engine marketing, paid social media marketing and retargeting




Agency costs, if you choose to hire a professional organization to handle your inbound marketing efforts, instead of letting your in-house marketing team manage them




Consultant costs, if you want to handle your inbound marketing in-house, but need guidance




Freelancer costs, if you want to bring in outside contracted workers to handle the execution of your inbound marketing materials (like content writers, editors, photographers and more).



In order to effectively manage your inbound program and ensure that you're investing money in a way that pays off, it's important to create an inbound marketing budget. Periodically (at the end of a fiscal year or a particular inbound campaign), evaluate how well you stuck to your budget, and how well the dollars that you allocated fared. That way, you can tweak your budget for the future, and ensure that you're spending money in a way that brings in more money.
Now that you've learned the basics of inbound marketing, it's time for you to take the next steps so that you can master the tactic and grow your business. One of the most important steps you can take is learning more about inbound marketing, so you can better understand its ins and outs - and learn how to put your know-how into practice.
How to Learn About Inbound Marketing
If you want to learn more about content or inbound marketing, there are some helpful resources you can turn to. Here are some of our favorites:
Hubspot's Free Inbound Certification Course: The experts on inbound marketing offer a course that can let you in on all of the expert knowledge they've gained on inbound marketing over the years - and certify you as an inbound marketing expert. This course form HubSpot Academy is free, and it consists of 12 class lectures that lay out and explain all 4 phases of the inbound marketing methodology. The benefits of taking Hubspot's course go beyond simply understanding how to be a better inbound marketer. The course also allows you to join a community of more than 100,000 certified inbound marketers that you can network with and learn more from.
Other HubSpot Courses: While the Inbound Certification Course is the mother load when it comes to learning about inbound marketing, there are other HubSpot courses you might find helpful. These courses include:



Email Marketing Certification




Content Marketing Certification




HubSpot Marketing Software Certification




Contextual Marketing Certification




Inbound Sales Certification




HubSpot Sales Software Certification




Growth-Drive Design Certification




HubSpot Design Certification



DigitalMarketer Lab: DigitalMarketer offers a selection of courses and lessons that can help any marketer become a better digital marketer. These courses include things like "The Content Engine" - how to quickly crank out content; "21 Day Launch Plan" - launch a marketing plan in 21 days, and much much more. DigitalMarketer Lab is a good resource for anyone who wants to become a better inbound marketer, but also wants to hone other digital marketing skills, as well.
Inbound Marketing Conferences

In addition to taking courses online, you can also attend live events and conferences to learn about inbound marketing. Some of the most popular include:



INBOUND




IMPACT Live




Content Marketing World




B2B Marketing Forum




And many, many more.



Inbound Marketing Careers
So, you've learned so much about inbound marketing that you're now an expert - and you love the process of harnessing content to grow a business via the web. You might just be primed for a career in inbound marketing! If you think that you want to make a career out of inbound marketing, consider taking on one of the following inbound-focused jobs:
Inbound Marketing Strategist
Content Marketing Strategist
Content Marketing Manager
Content Writer/Copywriter
Video Marketing Manager
Social Media Manager
Specialists:



Email Marketing Specialist




SEO Specialist



Business Development Representative
UX/UI Designer
Web Developer
If you plan to have a career in inbound marketing, you can expect your salary to reflect the amount of experience you have, as well as the amount of responsibility you have at work, and more. If you want to have a better idea of what you can earn when working in inbound marketing, consider the following aspects of your job and how they might affect the amount you're compensated:



Your leadership skills and responsibilities




Your digital marketing knowledge (including concrete tools, tactics, etc.)




Your communication skills




Your tangible customer success




Your specific job function and how you fit into an organization at large.



ICYMI, Parts 1-5 of our Inbound Marketing Series:
Part I:
What is Inbound Marketing?
Part II:
Inbound Marketing vs. Content Marketing: What's the Difference?
Part III:
Inbound Marketing Methodology and Process
Part IV:
Why Should I Use Inbound Marketing? The Data Behind Inbound Success
Part V:
Inbound Marketing: Mapping Your Value Journey Canvas