How to Wrap Up a Successful Content Marketing Project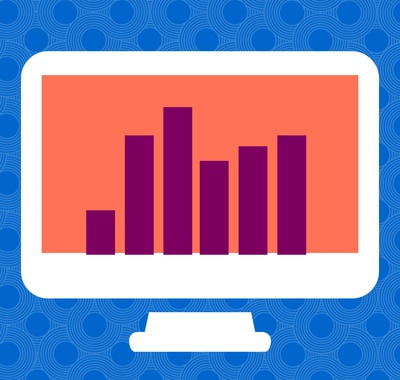 There are still a few more boxes to check after your content project is complete.
After much hard work and planning, you have finally finished your
content marketing project
. You planned your strategy, found a team of writers, assigned the project and are pleased the results. So, you're finished, right? Not so fast. There are still a few more steps that you need to take in order to guarantee 100 percent success. After all, you've invested a lot of time and money in this project and want to see it all the way to the end.
1. Establish a Promotion Strategy
Once you have a solid piece of
content to promote
, your audience isn't expected to take their own initiatives and discover it on their own. You have to make sure you have a plan in place to promote it and reach the most valuable audience possible. Establish a schedule for social media and pre-write tweets, Facebook posts and LinkedIn updates before to have ready before publishing. It's also a good idea to have channels in mind where you believe your content will succeed the most.
See also: How to Measure The ROI of Your Blog Content
2. Know Your Budget For Paid Promotion
Speaking of promotion strategy, you should have a budget for
paid promotional opportunities
in case your content does exceptionally well on one or two social media channels. It's always a best practice to track your content on social channels carefully to see how your audience is engaging with it. Once you see that it's succeeding and receiving more clicks and shares, it's a good idea to give it a little boost and pay for it to reach a new audience.
3. Establish a Repurposing Strategy
Your piece of content doesn't have to stay contained to its original format for the entirety of its existence. For example, if you publish a
high-quality white paper
that's received a lot of engagement from your audience, there are plenty of ways you can sparse it up and
repurpose it
for future pieces of content. Before moving on from this specific project, jot down a few ways this piece of content can be re-used in the future and add it to your editorial calendar.
See also: Effective Ways to Manage an Editorial Calendar
4. Optimize Your Content For SEO
This is probably a given, but make sure your piece of content is fully optimized. Have keywords in mind that you're targeting and make sure they're in your content, in addition to the headline. However, your piece of content should never be filled with irrelevant keywords -- they should all be natural and organic.
5. Include Relevant Links
If your piece of content mentions something you've already discussed on your blog or website, add a link to it for reference. You might notice how many websites and blogs include "see also" or "see more" links after relevant paragraphs. Including relevant links informs your audience and also can help keep them engaged.
See also: How to Increase Social Shares [Interview]
6. Establish a Call-to-Action
Finally, always make sure your piece of content has a specific call-to-action. This can be as simple as encouraging comments or asking for a newsletter sign-up. Be thoughtful and strategic about your call-to-action though. It should be tangent with what your goals are for this specific content marketing project.
How do you wrap up a successful content marketing project? Share your thoughts below.
To Read About Content Marketing, See Below:
Project Management Tools for Freelance Writers
5 Ways to Prevent Your Content Writer from Missing a Deadline
Six Ways to Never Miss a Deadline Again