Your Content Strategy is in Full Bloom, But is it Working?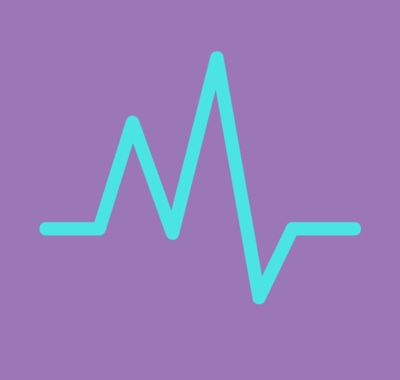 Evaluate the effectiveness of your 2015 content strategy with the following actionable advice.
It's officially spring! Temperatures are rising, flowers are blooming and you're a few months into 2015 and your carefully crafted content marketing strategy. While it might feel like your strategy is in full swing, it's important to keep an eye on it throughout the year to evaluate what aspects are working -- and what's falling flat. We recently talked about how to spring clean your blog -- now here's how to do the same for your content strategy. Follow these actionable tips below to understand if your existing strategy is flourishing or withering away.
Give Your Content a Mini-Audit

Content Marketing Institute says a definite goal is one of the most important content marketing metrics to track. You always need to keep your business goals in mind when you deploy your content marketing strategy. If your content isn't moving you towards your end goal, you need to re-adjust your course.

It's also important to evaluate whether your content is actually giving your readers what they want. If your audience is receptive to video content, but you're delivering long-form text, you're going to miss out on essential forms of user engagement. Your content also needs to be posted on the proper channels for your target audience.

In order to conduct a mini-audit, examine your analytics data, particularly in key metrics such as conversions and engagement. Look at high performing content and compare it to your under-performing pieces. Some questions to ask about a poorly performing piece of content in the comparison include:
Is this piece of content a different form than your high performing pieces?
Was it posted on the same channel?
Did it cover a divisive or controversial subject matter for your audience?
Was it as visually appealing as other pieces?
Is it significantly shorter or longer than other pieces?
Does it capitalize on current marketing trends, current events, or viral media?
Comparing and contrasting your content helps you pinpoint areas that work great, that could use some work, and that need to be thrown out the window. Once you know what elements are working, implement these factors into future pieces of content and consider revising under-performing pieces to match the style of the working content.

Content audits are not a one and done process. You want to conduct mini-audits as frequently as your resources allow. Ideally, you check in at several points during a content marketing campaign so you aren't wasting resources on content that doesn't match your audience at all.

See also: What's an Audience & Why is it Important in Content Marketing?
Tracking Audience Engagement
Audience engagement is a vitally important part of your content strategy. Define what engagement means for your content marketing strategy. Do you want your audience sharing your content across social networks? Are you encouraging click-throughs to a landing page or store page? Are you pushing for email addresses or a conversion?

Implement a tracking system for that specific type of engagement, so you have all the information you need to understand how your audience interacts with your content. Analytic solutions aren't a one size fits all option, so defining what type of engagement is getting tracked allows you to get the tools you need to handle your information load.

See also: Top Content Marketing Companies & Tools


Identifying Potential Content Marketing Trends
Have you ever gotten wind of an upcoming marketing trend but failed to capitalize on it because you didn't want to change your content strategy? If so, you're missing out on major opportunities to make your business part of the conversation. Keep an eye on major trends and events that require agile changes in your marketing strategy. There's some risk involved, but the reward can be great. Read through industry blogs, content marketing blogs, and track social media trends to find opportunities before your competition does.

Once you identify weak or under-performing areas in your content marketing strategy, take action to capitalize on the analysis. Some changes are easy to make, such as changing the date and time of your content posting. Other changes to your plan may be more extensive, such as completely revisiting your business goal.

These evaluations are aimed to help you gain a better understanding of where your current content strategy is at and you can make the rest of the year better than ever.

For more advice on content strategy and building a content team, check out our e-book: