How to Hire a Customer Service Writer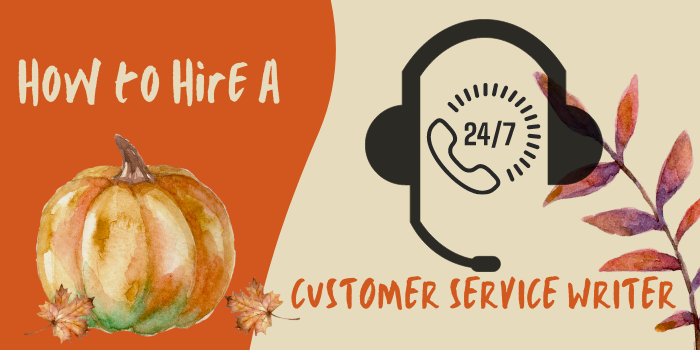 In recent years, many customer service tasks have become automated, allowing computers to answer simple questions and record customer complaints over the phone or via chatbots. But despite the trend toward automation, there will likely always be a need for human customer service representatives to be available to handle more complex issues or simply provide the more personal feel that many consumers crave. That's why you shouldn't give up on trying to set your business apart from others in the customer service field.
You can succeed in this industry by making your website the authority on customer service, which will increase organic traffic. The best way to get started is to add quality content to your website. If you don't have time to write that content, that's okay. You can always hire a customer service writer who does! Here's why you should consider this path and how to get started finding the right writer for your customer service site.
Why Should You Hire a Customer Service Writer?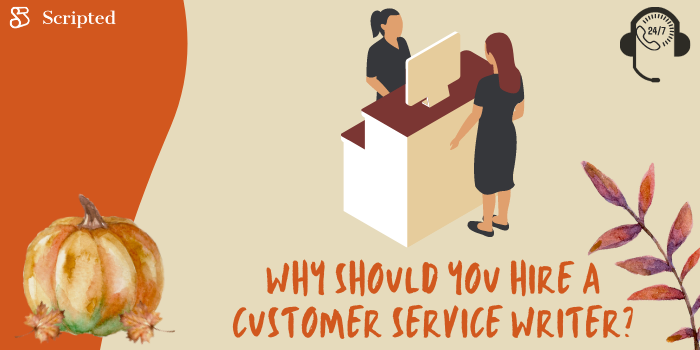 The main reason to hire a customer service writer is that you need good content on a regular basis, and you're likely too busy to write it yourself. So, why do you need so much content? Simply put, the more you update your site with content, the more you can increase organic traffic to it. In fact, in 2020, a survey found that 75% of marketers said their reason for focusing more on content marketing was to attract more website traffic. Clearly, if you're not working toward this same goal, you might be behind your competitors that are.
Now you know why you need consistent content for your site. But why do you need to hire a customer service writer to provide it? Well, if you're like most professionals, you don't have time to craft the kind of quality blog posts your readers deserve. A single post can take hours to complete, and that's assuming you're adept at researching, formatting, writing, and proofreading. Now imagine doing this at least once per week for the foreseeable future. Keep in mind that sites that have at least 55 blog posts do the best when it comes to traffic, so if you don't have nearly that many posts on your site yet, you're going to need to keep producing content for a long time to get there!
If the very thought overwhelms you, you're not alone, as this is why many business owners outsource their writing needs. Whether you only need blog posts or also want help creating social media updates, website content, press releases, and more, you can depend on an experienced customer service writer to provide the quality you need to increase organic traffic to your site. You just have to spend some time and effort looking for the correct writer from the beginning, at which point you can sit back and rest assured you'll get the content you need. Use the tips below to get started.
The Customer Service Writer Hiring Process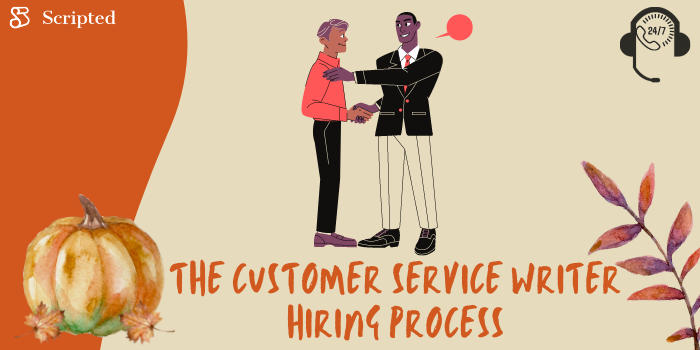 Before you start the process of contacting customer service writers, you should make some decisions on the content you want for your site. Knowing exactly what your expectations are will help you choose a writer for your customer service business.
Know What Kinds of Topics You Want on Your Blog
Before you hire a writer, you should have an idea of what kind of content you need, which begins with determining who your audience is and what they want to read. Are you trying to look like an authority in the customer service industry so other people in the field come to your site often? If so, you might want your writer to blog about the following subjects:
Customer service best practices

The latest trends in the field

The outlook for customer service jobs

Best books about the industry

Interviews with customer service experts
On the other hand, if you're trying to appeal to people who might want to hire your company to meet their customer service needs, you'll need content that showcases your offerings in the industry. Either way, you'll need to post quality content on a regular basis to increase organic traffic to your site, and a reliable writer can help with that.
Make Your Expectations Clear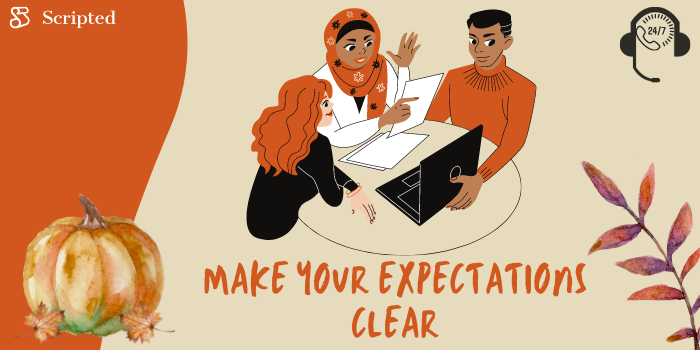 Now that you have some topics in mind for your blog, you should define a few other details about your writing needs. Knowing the specifics about what you need to increase organic traffic to your site will help you find the best writer for your business. So as you start looking for a writer, ask yourself the following questions:
What kind of content do you need? Blog posts, social media updates, case studies, etc.?

How often do you want to post new content?

What's your target word count?

What tone do you want the writer to have?

Will you provide the blog topics and SEO keywords, or will the writer do this?

Do you want images in the posts, and where should the writer get them?

Do you want external and internal links in the content?
Consider Which Platform to Use for Finding Customer Service Writers
Once you know what kind of content you need, you should feel ready to look for a customer service writer. But where do you begin? Scripted is the ideal platform to look to, as it makes it easy for you to view profiles and writing samples from writers who have experience writing about customer service. This way, you can rest assured you'll find a writer who has the skills to take on your content needs!
Qualities to Look for in a Customer Service Writer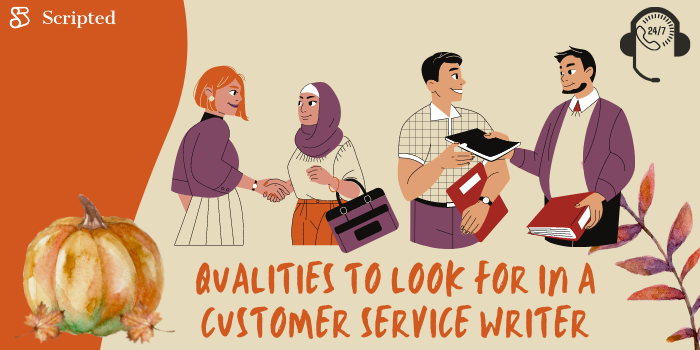 During your search to find a writer who can increase organic traffic to your site, you should look for the following qualities.
Years of Experience
You deserve to hire a professional who has been writing content for years. This way, you can rest assured he or she knows how to research topics, organize information, and put together a post that's informative and interesting to read. Fortunately, Scripted lets you view writer profiles so you can see each person's level of experience in the customer services industry.
The Voice You Want for Your Site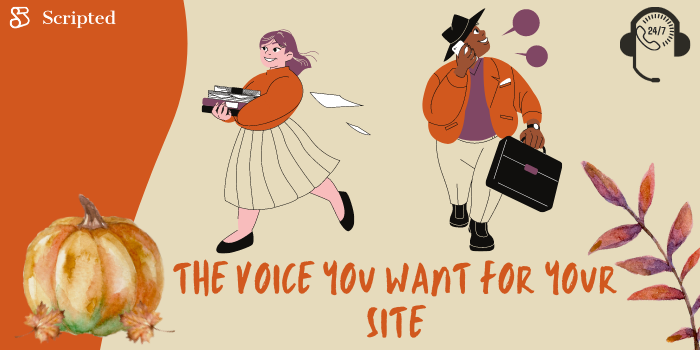 During your search for a customer service writer, think about what kind of voice you want most for your site. Do you want the posts to be funny and relatable, or more formal in tone? Or do you just want a friendly, easygoing feel for your blog? Consider what you want as you browse writing samples Scripted. If you see a content piece that has the voice you'd love for your site, you should reach out to the writer to find out if he or she would like to write your content. You can also send writers links to articles and blog posts that have the voice you're looking for.
Impressive Ratings
Another feature Scripted offers are the ability to look at ratings that editors and clients have left writers over the years. For best results, you should try to find a writer who has as close to five stars as possible since this means he or she has a history of carefully reading directions for each writing job and incorporating any feedback into the post to create great content.
Get Help from Scripted
As you work toward your goal of being able to increase organic traffic to your customer service website, you should have an idea of what features to look for in a writer. So, where should you begin your search? Come to Scripted! We're happy to offer writer profiles for you to browse, ensuring you can see qualifying information, such as industries, education level, ratings, and writing samples.
We aim to give you peace of mind during your search for a writer, as we've carefully vetted every professional writer who wants to join our platform. Start browsing our customer service writers today to be on your way to getting great content that will increase organic traffic to your site!