How to Find an Awesome Content Manager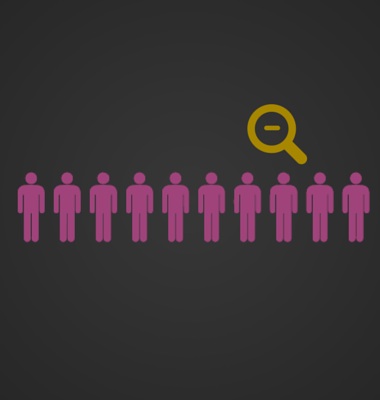 On the prowl for an all-star content manager? Look no further, we've put together all the information you need.
In order to execute a successful content marketing strategy, you need to have a strong team behind it. This is because it takes quality content, resources, testing and consistency to get to a place where a marketing team can see its impact. Since a team's structure depends on a company's size and goals, roles within that team can be different from business to business -- but usually, a content manager is always the one running the show.

He/she is responsible for developing the primary content marketing strategy, and ensuring that each of the other team members are fulfilling their parts as needed. This person is also responsible for planning and maintaining a brand's editorial calendar, in addition to giving the final stamp of approval for each piece of content that's published.
Where to Find The Best Content Manager
Finding the best content manager starts with getting the highest number of qualified applicants to apply. The easiest way to get your job description out to potential applicants is by posting on job search engine sites such as Indeed, Glassdoor
and SimplyHired. Next, make sure to post it on LinkedIn ($300 for 30 days) and target specific candidates with paid ads.
A more direct approach is to recruit within LinkedIn groups, network at marketing events and post on other content marketing websites and forums. For example -- Inbound.org -- a community website dedicated to inbound marketing professionals. Other recommended LinkedIn groups to join are the Content Marketing Institute Group, Content Marketing Academy by Kapost and Digital Marketing Group.

We talk more about where to find other members of your content marketing team in our new e-book "The Ultimate Guide to Building a Content Marketing Team" which you can download below.
Once you've got a good group of content manager applicants in the mix, look for the following qualities.


#1: Understands The Content Marketing Industry
Content marketing requires someone with an agile viewpoint who understands how content marketing intersects with traditional marketing and search engine marketing. This person should have a finger on the pulse of the industry at all times.


#2: Identifies Quality Content
Content managers should know good content when they see it. It is essential that a content manager has the ability to look at a piece of content and understand exactly what makes it great. This person should know how to understand an audience and the types of content it wants to consume, in addition to knowing how to engage readers. The ideal content manager also has the ability to draw learnings from content successes and failures to make the most efficient use of your resources.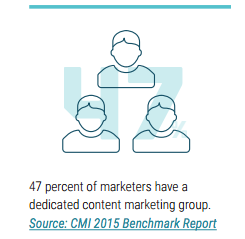 #3: Meticulous Editor

Your content manager is one of the last people to sign off on content approvals in your company. It's essential that he/she have the editing and proofreading skills necessary to detect errors, make adjustments to the writing voice and make other changes that don't necessarily require a rewrite. When he/she can handle the fine details on a project, the rest of the team is free to focus on other parts of content creation and marketing.
#4: Inspiring Leader
Leadership skills are important, too -- you want a dynamic person leading your content team and efforts. A lack in these skills will result in an inefficient department and ultimately an ineffective strategy. You want someone who can lead by example not only within the company but also within the content marketing space.


#5: Creative & Enthusiastic
A content manager should be one of the most creative and enthusiastic people in your company. This person should have the energy to easily get the rest of the marketing team -- and company -- excited to rally around fun ideas.

As you can see, a content manager plays a major role in your content marketing strategy which is why it's extremely important to hire the right one.

What do you look for in a content manager? Share your thoughts with us in the comments section below.
Read More About Content Marketing: