How to Fall In Love With Your Blog All Over Again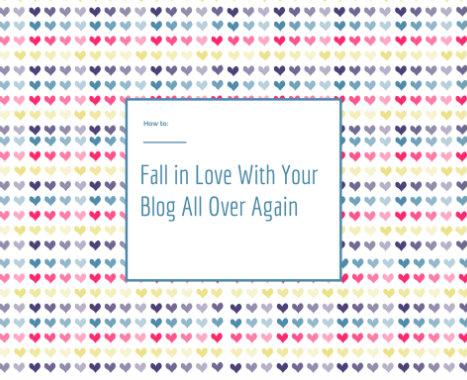 Slowly falling out of love with your blog? Take these steps to reignite the passion.
Managing your company's blog can feel repetitive and boring at times: you generate ideas, write or order articles from your
content writing service
, publish and repeat. This process can make you feel like your blog's content is stale - even when you've been putting your best foot forward. It's understandable that frustration might be common feeling you're experiencing due to the lack of excitement that's going on (especially if you're writing about the same topic each week), but that's OK. Just like anything else at work and in life, there are going to be good times and there are going to be hard times. If you've been experiencing a lull with your blog, try the following methods to fall back in love with it all over again.
Revisit Old Memories & Old Content
Which blog posts make you proud? Give them another read and think about what excited you about these posts. Was it the topic? Was it a creative format choice? Or simply language? Take a minute to give yourself a pat on the back and recognize your success. After, write down what you learned from the experience. Did anything surprise you about the quality of your writing or ideas? What can you learn to publish more posts with the same energy and excitement in the future? Don't be discouraged if you don't come up with a brilliant idea. This exercise is meant to jog your creative mind and get you thinking about what excited you about your blog in the first place.
See also: Which Content Writers Have Great Work Ethics & Creative Ideas? Those Who Read
Add A New Content Source In The Mix
Sometimes you hit a brick wall. No idea seems good enough and your past efforts don't look too hot to you, either. The good news is your work isn't bad - and you aren't out of ideas - you're simply experiencing the beginning stages of burnout. During this time, it's usually helpful to take a break. A little time away can help you reconnect with your blog and find a new perspective.
Now, we're not saying to take time off work or anything, but to simply find some outside resources that can spice up the day-to-day grind. Tapping into the resources of a content writing service can bring you new, fresh ideas for your blog. If you're already using a content writing service, consider hiring a part-time writer or editor. Finally - for those who don't have the option of leaning on external help - consider reading content from competitors in your industry to gain insight on trends and, maybe, borrow an idea or two.
Experiment With Your Favorite Rejected Ideas
You have probably abandoned fun ideas for a number of reasons -- maybe the timing was wrong, you couldn't justify the time commitment or you didn't have the resources. It can be incredibly helpful to revisit those ideas when you're in a content slump. You'll likely look at them with a new perspective and get inspired - and who knows, you might just come across your next viral post.
See also: Eventbrite's Mark Walker on Misconceptions & Experimentation in Content Marketing
Ask Your Co-Workers To Contribute
Guest posting is another method that welcomes outside perspective. Reach out to people who would otherwise not be involved content campaigns, like those with technical expertise or those in sales, and invite them to editorial meetings. You'll be surprised to find they'll not only contribute good ideas, but offer unexpected insight into your brand.
These ideas share a common theme: to fall back in love with your blog, you either need to give yourself a break or revisit what made you fall in love in the first place. You don't have to feel bored and disconnected from your blog forever. Reigniting the passion with your blog won't only help you, but it will also be better for your brand. Good luck!
How have you overcome content slumps? Share your thoughts and stories with us below.
To Read More About Planning Content Click Below:
Personalizing your Marketing Content: The Why and How
How to Create a Content Strategy with Google Trends, Discussions, and Suggestions
What 'The New York Times' Can Teach You About Quality Content