Spring Cleaning: 5 Ways to Freshen Up Your Blog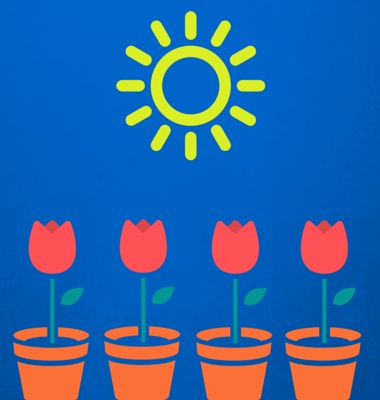 Spring cleaning isn't just for your closet! Your blog can benefit from it, too.


With the arrival of spring sunshine, it's time to tidy up the musty corners of your company blog, where obsolete content has been gathering cobwebs. Spring cleaning doesn't just pertain to your closet; it lifts your blog in the search results, shortens its loading time, and increases your conversions. Here are five blog cleanup tasks to put on your to-do list for spring:


1. Remove Articles Hurting Your SEO
Do you have content dating from the time you were still figuring out SEO? Or enthusiastic references to outdated products or irrelevant events? If you flirted with keyword stuffing in your early days, or just posted material that no longer represents your brand appropriately, it's time to remove those articles. Another way that old content can hurt your SEO is if it is duplicated somewhere (either inside or outside your site). As Search Engine Journal explains, Google's Panda algorithm penalizes websites when they post the same content in two places on their site, or sometimes even if another site copies what you wrote. The best way to avoid this problem is simply to make sure that each blog post contains your own unique content.

See also: 7 SEO Content Myths Explained


2. Repurpose Old Content
When you read back through your early material, you'll almost certainly discover useful chunks of content that could be made relevant again with some judicious cutting and pasting. You have probably learned a lot since you wrote that old post, and you can increase its informational value by adding in a few new resource links or a fresh infographic. Of course, you can also remove the original post altogether and paste the good parts of it into a brand-new piece. For an in-depth discussion of handling expired content, check out this Moz blog post.


3. Delete Dead Links
To maintain evergreen posts that stay relevant as they age, you have to do some housekeeping. Periodically, you should check the viability of any links these posts contain. If your blog uses the WordPress platform, you can use a plugin like Broken Link Checker to speed up the process. Once you find and remove dead-end links, you can re-evaluate the information that your content offers; the entire blog post may be an ideal candidate for spring cleaning.


4. Remove Obsolete Plugins
If you're a WordPress enthusiast, you may get swept off your feet from time to time by the shiniest new plugins and end up hoarding dozens of them. These add to your website's loading time and can even pose a danger if you keep them underfoot without updating them. Pare down to as few plugins as possible, and make sure the ones you're using are updated to their latest versions.
5. Put Your Site On a Diet
Since 2010, site speed has been one of the factors Google uses to rank search results, and bloated pages move sluggishly. This announcement on the Google blog provides links to tools that a website owner can use to check a website's loading speed. If you find pages that load slowly, slim them down by compressing or reducing the pixel size of large images. Also, check your dashboard and erase the backlog of blocked spam comments. Even if that stack of spam never sees the light of day, it's weighing your website down. Research suggests that slow load times are the main reason for abandoned shopping carts.

The evolution of online branding has moved from a "write it, and you're done" approach to one in which you create an environment conveying your virtual attentiveness. The content on your blog is your voice, and even the older posts are still perceived by users as a current expression of your company's identity. Culling out content that's past its pull-date demonstrates your credibility and shows that someone is minding the virtual store.
Read More About Content Marketing: