How to Build the Perfect Resume for Marketing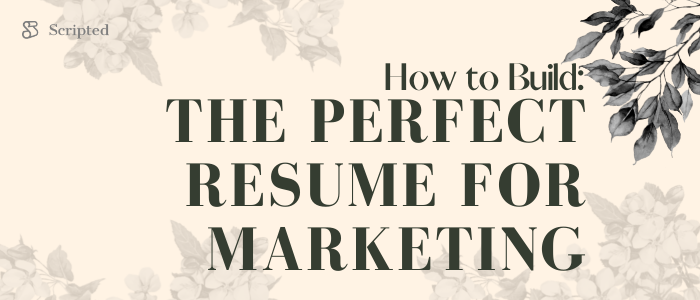 Many people mistakenly think that a resume is a list of jobs and responsibilities, and they're wrong. A resume is an overview of who you are, what your professional goals are, and how you can be helpful to an employer. It should serve as the first impression, not only about your skills but also about yourself as a person. It's the story of your working experience and how employers will first judge you. 
If you want to work in the marketing industry, you have to stand out. This can be tough if you don't have a lot of marketing experience to showcase. There are a few things you can do, though, to help you create a strong resume. Here are some resume must-haves for someone who is trying to have a career in the marketing industry.
Target Your Resume to the Job You Want
This is probably the most important step. You need to know which specific aspect of marketing you want to work in and create a resume that targets the job you want. Target your resume to the company that you hope to get a job at, as well. You may want to research what they are looking for in a candidate and focus on those skills in your resume.
There are many different focuses within the marketing industry. Do you want to create content? Track the performance of online campaigns? Design ads? What you are looking to do is always important. Marketing is a big field, and there are many different facets of marketing. Take the time to learn about it and write the resume that makes the most sense for your target field.
Add Relevant Marketing Software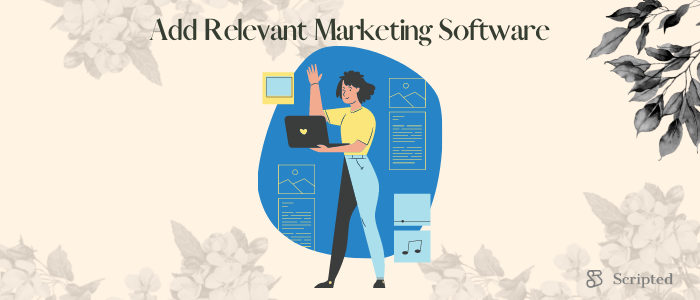 There are so many marketing software tools out there. Companies may use different programs than what you have used in the past. They'll want to hire someone who has familiarity with marketing software programs they use. Look at the job description. Does it say they are looking for someone experienced in Google Analytics? Make sure you learn how to use that tool and list it on your resume. 
Think About Transferrable Experience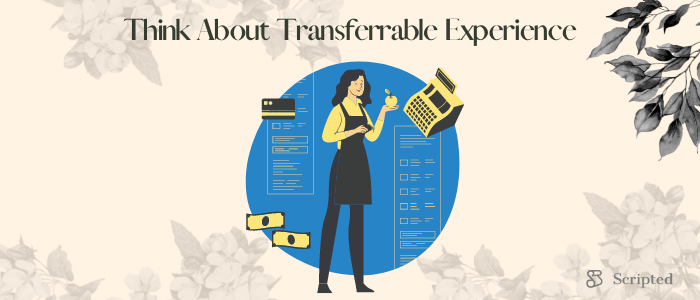 If you don't have a lot of marketing experience, you can still highlight past projects. Say that you used to work with Google Analytics to track performance or that you were an admin for a document management system. You might have completed marketing tasks in other roles that you've held. Include those experiences on your resume, and feel free to explain the details of your role. How will an employer know the relevance of your experience unless you tell them?
If You're a Student, Highlight Marketing-related School Assignments
If you are just starting out with college courses, you might not have completed any projects or internships that play to the strengths of the marketing industry. This does not disqualify you from applying to one of these jobs. Get together some examples of your work, and build up a portfolio. Include this with your resume, and it will show that you have at least taken some steps towards becoming a marketer.
Add Relevant Certifications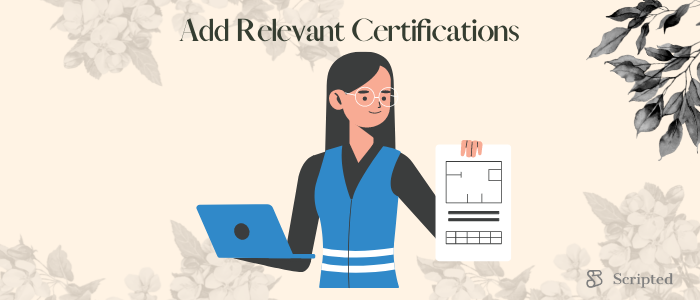 As a potential employee, you want to do everything you can to increase your chances of getting hired. One way to do that is by showing proof that you are certified in certain fields. If a job description is looking for someone who is Google AdWords certified, sign up for the free Google AdWords course and list it on your resume. It'll help round out your experience and show that you have the qualifications they are looking for.
Focus on Results and ROI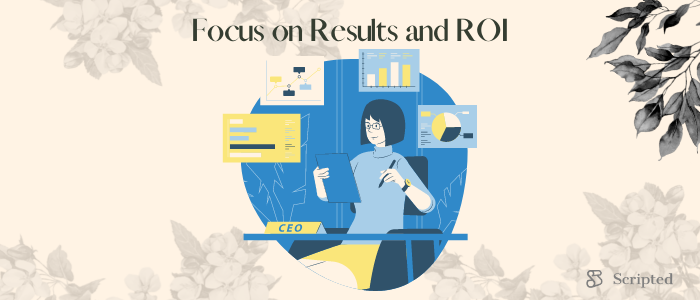 There is a large performance on outcomes and ROI within the marketing field. Whenever possible, list quantifiable results and numbers. If you can get the hiring manager to see the results of your work, they may know that you can do good things with their business. Make sure to put the emphasis on numbers and the result of your efforts.
Link Your Online Portfolio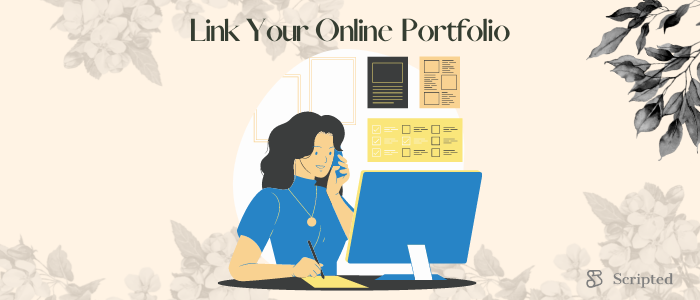 Most marketing jobs require that you have an online presence. If you are a blogger or a social media maven, link to your blog or social media profiles. Have you created an eBook? Link to it on your resume. You can also create an online portfolio and list samples of work you've created, even if it's just for yourself. You want every possible hiring manager to find your information and see how much value you can add to the company.
Include Side Projects and Freelance Work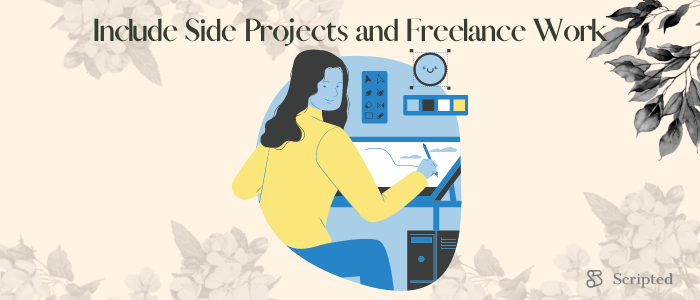 If you've created a website or blog, or done freelance work for any company, list those things on your resume. It will showcase your ability to handle independent projects and show that you are motivated and hardworking. You gain more experience and increase your chances of getting hired. Hiring managers will want to see that you have done freelance work in the past, especially if it's something similar to what they're hiring for.
Educational Background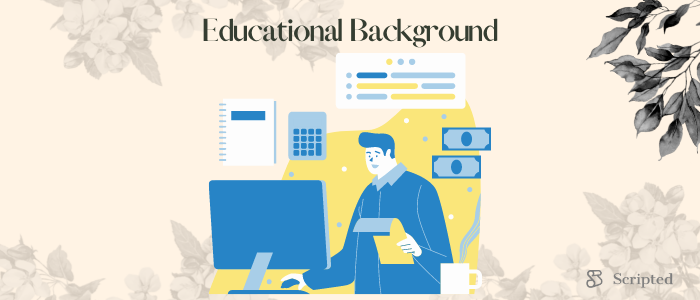 If you have a degree, list the education that you have and what subject it is in. For example, you can say something like "Bachelor of Arts in Business Administration." You can list the specific courses that are relevant to the role that you're applying for. This can be helpful if this is your first or second job within the field to highlight your educational background and how it applies to the job you applied for. 
Marketing Courses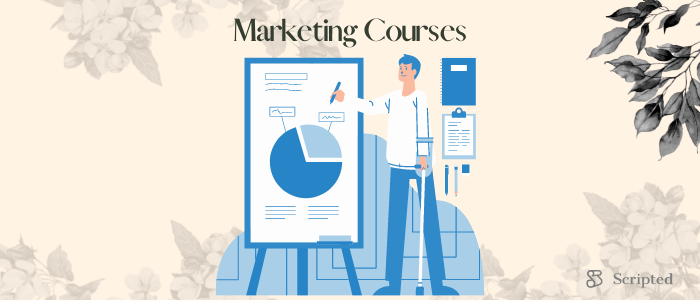 A great way to add value to your resume is by showing that you have taken marketing courses. These can be done online through sites like Coursera or Udemy.com. Find any of the relevant marketing courses and list them on your resume in bullet point format. This will show that you are trained in the latest trends and interested in the material, which will give you an advantage over someone who doesn't do any courses at all.
Consider Adding Case Studies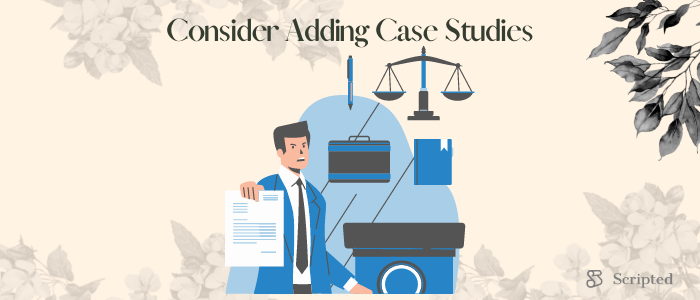 Providing access to case studies is a great way to showcase your skills. If the job description requires that you have experience with social media campaigns, you should focus on those types of cases and show how your work contributed to the company's success. This can include screenshots of metrics to demonstrate performance.
Don't Forget the Cover Letter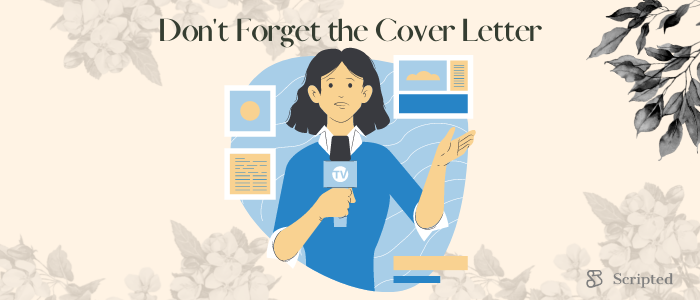 Your cover letter will be your first introduction to the employer. You want to make a good impression by addressing the job requirements and showcasing your skills. Take the time to learn about the hiring manager and find out what's important to them, as well. Make sure you address their concerns and show in detail how you are qualified for the job.
Your resume is one of the most important documents you can create in your career. It's important to remember that you don't want to just write down any skills on your resume. Instead, make sure you inform the hiring manager about all of the skills that apply to your target job and how you can help the company. It's also important to show that you are qualified for the position, which is why it's so valuable to focus on relevant experience and skills. You only have one chance to impress a potential employer in your first impression, which is why every piece of information needs to be considered carefully.
Fortunately, you don't have to create your own resume. Scripted has a team of resume writers and career professionals that can help you create a professional, customized resume, cover letter, and other job-search documents. Check out our career writers for assistance.