How do I Choose an Email Marketing Software?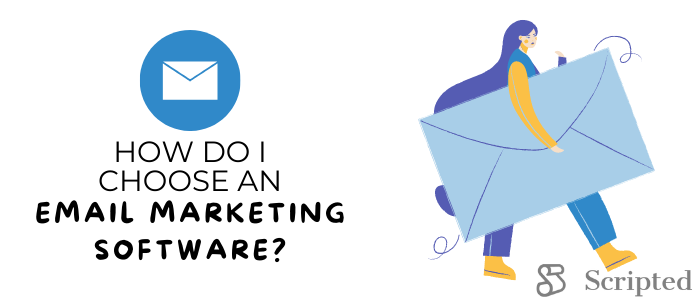 Companies of all sizes, industries, and markets use email campaigns to reach consumers. Email is the most-used digital tool on the internet and has over 4.3 billion users worldwide.
That means businesses need to streamline and fine-tune their email marketing strategy to remain competitive and reach more individuals to obtain leads and increase brand interaction.
The Impact of Email Marketing Campaigns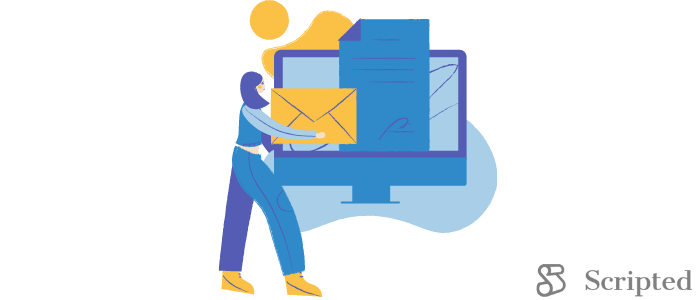 Email marketing makes up approximately 11% of marketing efforts and significantly affects lead generation and sales. It's vital to keep in touch with past and loyal customers alike while encouraging new leads to visit a website or sign up for information or services.
Although email is one of the oldest digital platforms, it's still the most widely used. This tells us that having a solid email marketing campaign is a must for businesses of all sizes in all industries. So, how do these companies stay on top of their email marketing efforts?
The answer is analytics. Reviewing details and precise analytics tell businesses how well their campaign is performing and the consumer's behavior towards it.
Analytics provide Key Performance Indicators (KPIs), focusing attention where it's needed and helping you alter email campaign approaches when necessary.
To give you an idea of the importance of an effective email marketing campaign - 79% of companies use email to distribute their blog posts and articles to consumers. 
Considerations When Choosing an Email Marketing Software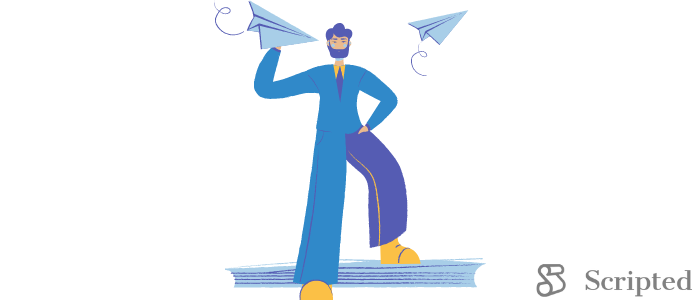 Email is the second-largest channel for reaching customers, just behind blog posts and social media platforms. 
What are the company's needs?
One of the first steps to take before shopping for email marketing software is determining the company's needs and what they might be in the future. What are the goals for emails your company sends to customers and subscribers?
What is the current email strategy for your company? Determine which features would help you best decide if this approach is hitting goals or needs work.
For example, does your company need to stay in touch with the current customer or get individuals? Do you want them to click links to learn more about upcoming promotions and deals, or do you need them to open an email to find out about essential information from blogs dealing with topics related to your market?
Each company's specific needs are different and require some insight and research to help determine which analytics are most valuable and impactful.
Choose software geared towards the company's size, its email volume, and the in-depth analytics necessary to create a more effective approach.
What features do you need?
Choose analytics features that provide detailed insight into your company's email campaign's most pressing goals and needs. Make a list of which analytics have the most use and let them guide your selection process.
Click-through rate.

This measurement tells how many individuals clicked links embedded within an email. Click-through rates help determine if an email effectively entices the consumer to click for more details or learn more about a product or service. It's essential to understand possible lead potential and engagement statistics. If you know how effective email click-through rates are for specific marketing strategies, you can determine what works and what doesn't for future emails. 

Open rate.

This figure allows companies to know how effectively they reach their subscribers. In short, it tells the marketing team who opened the emails and how successful the email was overall. Companies should shoot for an open rate of over 20+ percent to be effective. You'll want to have analytics that features this data to help you determine how successful the email marketing strategy is currently. 

Bounce rate.

Your company needs to know how many emails weren't received by the intended party. The bounce rebate measures this statistic and helps determine issues with both permanent and temporary problems. You can compare open rates to bounce rates to find out how reliable your email list is currently. 

Conversion rate.

The conversion rate is the number of email recipients who clicked an internal link and then completed a specific action such as signing up for more information or for future promotions. It can even determine sales via email links. This is another essential KPI that most companies need to track their email marketing performance. 

Email revenue.

Knowing how much revenue each email generates is an excellent way to gauge the strategy's success. Some software options provide these figures, which makes accessing effective rates more manageable and easy to understand.

Chatbot.

The effectiveness of a chatbot is surprising, especially for email marketing campaigns. Having a way for potential customers to reach out for more information is a great way to convert leads and increase revenue. It's an essential tool for any modern email marketing strategy.
Top Email Marketing Software Options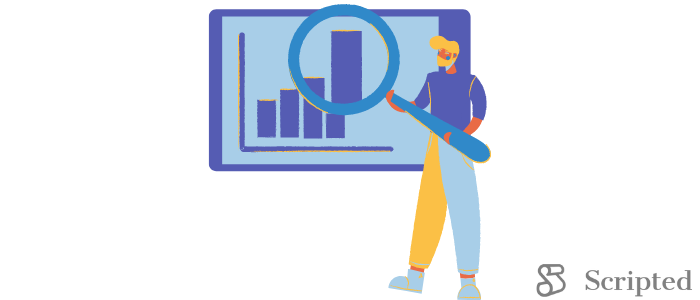 There are many email marketing products out there - knowing which ones are top performers and offer the most features and benefits helps you nail down your options.
These are the most popular and well-rated email marketing software products currently available. The key to selecting the right one is knowing what features you need, which ones are essential, and which ones are simply nice to have.
Mailchimp offers tools for customized, professional emails that get attention. They also provide a broad range of email campaign analytics to measure performance and give insight into the effectiveness of the current strategy and where companies may fall short.
They offer real-time analytics and automation. This software measures opens, clicks, location percentages, and more. Get a full range of features and tools that fit the needs of small to large companies across many markets.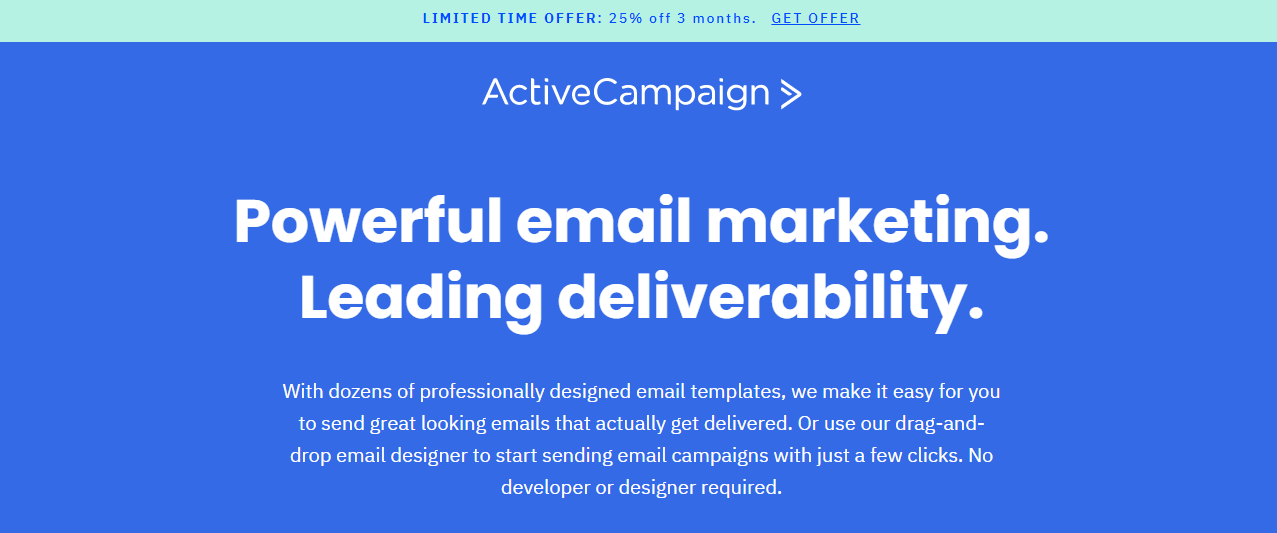 ActiveCampaign is one of the most popular and comprehensive email marketing software options available today.
They have plenty of features to help marketing teams stay on top of email performance and discover metrics and statistics that help them tailor their approach to email marketing.
Some analytics you'll find eye-catching include conversion revenue and split testing. One great feature is the 14-day free trial that lets you take it for a test run to see how well it works for your marketing needs. 

MailerLite offers a wide range of flexible options to allow marketing teams to customize their email campaign and analytics. For example, they have click maps, opens by location, campaign reports, and offer deliver according to time zone.
It's a good software option for medium- to large-sized businesses that need versatility and precise details to stay on top of strategies. 
Drip is an email marketing software designed for eCommerce sites. It provides all the insights and analytics these businesses need to improve reach and interactions.
They offer a complete analysis of revenue generation from emails and provide tools to craft compelling content. They also feature email automation and segmentation reports besides plenty of other valuable features.
They currently offer a free, 14-day trial that helps you determine if they're a good fit for your current needs. 

Moosend offers an all-in-one solution to email marketing campaigns that make reaching your subscribers and customers easier and more effective.
There's plenty of automation features and analytics that give a clear view of current progress. It also allows you to design email without HTML with drag-and-drop features and templates.
Moosend also offers segmentation and analytics, such as link clicks, unique opens, unsubscribes, forwards, and bounces. It lets you know if the activity was via a mobile device or desktop. This is an excellent solution for companies putting extra focus on their email marketing. 

HubSpot's all-in-one marketing solution that offers free email marketing tools. It provides hyper-personalization to produce a better click-through rate.
It offers the ability to access email recipients' past activity to generate emails that grab their attention and help focus email creation on promoting better engagement.
The analytics also break down reader activity in sections such as those who skimmed the content, glanced at the content, or actually took time to read all the emails.
They also offer A/B testing and the most popular kinds of devices to access emails and embedded links to other landing pages or websites. 
Takeaways
If you're shopping for email marketing software to help improve your campaign, have your current goals in mind and cross-reference the software compatibility with existing CRM and other integrations.
Determine which features are most useful, such as revenue generation and how recipients read the emails once opened. Some analytics provide a broad overview, while others focus on the acute behavior of the reader.
Some analytics are meant to address email marketing activity specifically. In contrast, others are an all-in-one marketing solution for managing entire teams and all activities within the marketing department.
So, do you want to focus on strictly email marketing options, or do you need a more comprehensive solution?
Not every email marketing software option is ideal for every business. Narrow down your options by considering the size of your company and its campaign. To learn more and gain further insight, check our Scripted Writers and our Newsletter services.