Hiring an Automotive Writer: The Step-by-Step Guide

Hiring an automotive writer can make it easier for mechanics, dealerships, and car blogs to grow their audiences. You don't want someone with just a casual knowledge of how cars work, though. You need a professional who can combine their knowledge and writing skills to give your readers useful content.
The following step-by-step guide will help you choose an automotive writer that matches your business' needs.
Top Skills of Great Automotive Writers
The best automotive writers usually have specific skills that make them excellent at their jobs. Some of the most important skills include:
Knowing how to perform basic maintenance on a wide range of vehicles

Understanding SEO strategies

that help your content get a high ranking from search engines

Writing content that your target audience can read easily

Breaking complex ideas into simple concepts that most readers can understand

Maintaining an authoritative voice that improves your brand's reputation

Crafting calls to action (CTAs) that generate leads or convert readers into customers
You may find a knowledgeable writer with previous experience working as a mechanic or salesperson. While most of today's professional writers know how to follow successful SEO strategies, it often takes a lot of research to choose the right keywords, meta descriptions, hashtags, and other features that help content rank well.
Scripted Cruise Control ensures you get all the services you need to maximize outreach and conversions. Besides a professional automotive writer, you also get:
A dedicated account manager

who works with you to define and reach goals

Managed analytics

that track the effectiveness of your content

A complete marketing strategy

that can promote your business with blog content, landing pages, social media posts, and other types of content
If you want to grow your business without dedicating your time to marketing and content development, request a consultation and learn more about Cruise Control.
The Benefits of Hiring a Writer Who Understands Automotive Topics
Automotive topics require specialized knowledge. You might get good results from a general content writer when you need blog posts about changing oil or inflating tires. When it comes to accurate, detailed posts, though, you need someone who truly understands your industry.
Some benefits of hiring an automotive writer on Scripted include:
Better quality

that appeals to a broader range of readers and encourages people to share content with their friends and colleagues

Increased authority

that sets you apart from your competitors

Improved SEO

using an appropriate keyword density that attracts search engine crawlers and gives your content a higher ranking

More time

to focus on reaching your business goals instead of overseeing content production
Sign up for Scripted now to learn about all the benefits of our platform.
How to Find the Right Automotive Writer for Your Content
Once you start a Scripted membership, you can browse the profiles of vetted automotive writers. Scripted only accepts 2% of applicants, so you can rely on our writers to do excellent work on every project.
How do you decide which writer will meet your needs?
Search for Automotive Writers on the Scripted Platform
Scripted's platform makes it easy for you to find experienced automotive writers who understand the topics you want your content to cover. You can browse the profiles of writers who have shown expertise in automotive subjects.
You can also search for writers with specific experiences. For example, if you own a dealership that specializes in electric vehicles, you can search for a writer who has experience in the common features, expectations, and limitations of EVs. If you want a blog post comparing brake pads that encourages readers to purchase your brand, you can look for a writer with experience working in an automotive shop. Scripted writer profiles illustrate the industries each writer has demonstrable experience in - more on profiles below.
Scripted has thousands of writers with diverse interests, so you can always find someone to cover everything from general to niche automotive topics.
Review Profiles to Narrow Your Search
Once you find several writers with the experience and knowledge you need, you can review their profiles and decide which ones sound like good options for you.
Writer profiles on Scripted tell you a lot about each person. Every profile includes:
A writer bio that tells you a little about the freelancer's experience and interests.

Where the writer lives and how long they've been on the Scripted platform.

How many clients have listed the writer as one of their favorites.

A rating based on feedback from the writer's clients. Anyone with a 4.5-star rating or above shows excellent reliability, adaptability, and willingness to impress Scripted members.

The percentage of times that the writer follows guidelines.

Recent writing samples you can read to see how well the writer mimics brand voices, conforms to client requests, and follows guidelines. Since Scripted links to each writer's most recent samples, you might not see automotive content. Visit the writer's professional website or social media profiles to discover more articles that will help you choose someone with the experience you prefer.
Use this information to pick a handful of writers who have proven histories.
Request Proposals for the Automotive Topics You Need
You don't have to commit to hiring anyone based on their writer profile. Many Scripted members reach out to their 10 favorite writers to request proposals. You can ask them to provide proposals and prices for any automotive topic that they want to write about, or you can request proposals focused on a specific topic. Either way, you can expect to receive several proposals within a day.
Review Proposals to Choose Writers with Great Ideas
Our Blog Ideas feature helps you choose writers with great ideas - some of which you might not have even thought of. Their proposals can also help you identify writers with plenty of experience working in the automotive industry.
Scripted writers get to set their own prices. More often than not, the most experienced automotive writers charge higher prices than those with less experience. You might need to spend more money to hire the best writers, but you get high-quality content that will help convert more readers and improve your search engine ranking.
Since you know how much each writer charges, you can always choose someone who fits your budget. You will get positive results from anyone on Scripted. Paying a little more could just help ensure you hire the most authoritative writer with automotive experience.
Build Long-Term Relationships with Writers Who Exceed Your Expectations
It doesn't take long before Scripted members find the best writers for their needs. It makes sense for you to work with a few writers. That way, you always have someone available to create your content. Even if someone goes on vacation or has committed to other projects, you can update your blog and social media accounts.
Tips for building long-term relationships with writers include:
Providing clear feedback that helps them fine-tune your future content.

Accepting articles quickly instead of waiting for them to auto-finalize.

Leaving tips that show writers how much you appreciate their hard work and expertise.
You don't need to add a full-time writer to your staff. The right freelancers on Scripted give you more flexibility and better quality while helping you save money.
Meet Automotive Writers on Scripted to Improve Your Content and Boost Revenues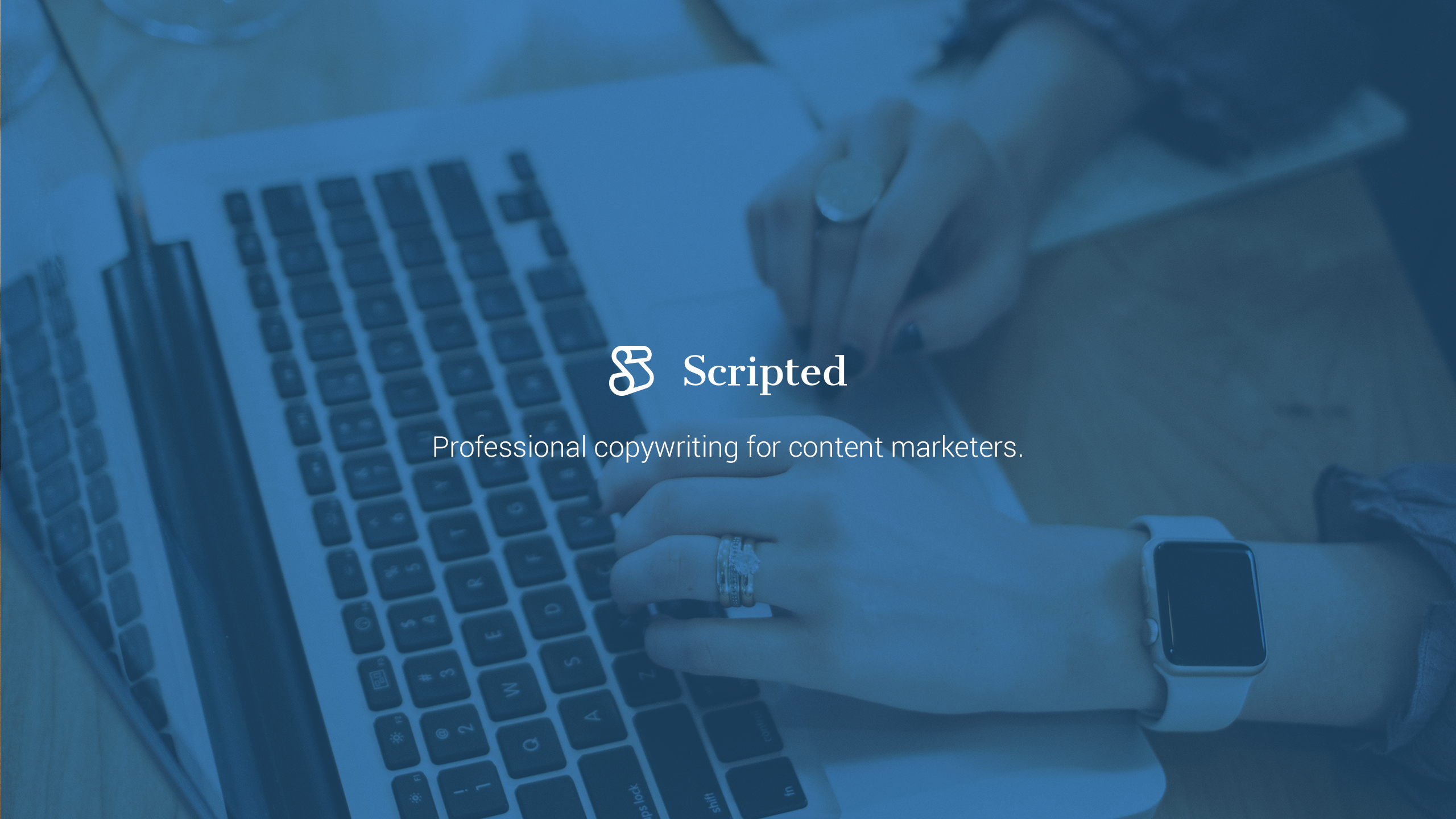 Start your free Scripted trial today to meet the automotive writers that will take your content to the next level. Their combination of SEO and automotive knowledge will make your content stand out from your local, regional, and national competitors.