Hiring an Art Writer: The Step-by-Step Guide

In today's competitive environment, everyone needs a website with optimized content that keeps the reader's attention. That applies whether you need content for a software company or an art gallery. Of course, you will need a slightly different set of skills from an art writer.
Use this step-by-step guide to make sure you know how to find an art writer who can create fantastic content for your website, social media accounts, newsletters and other outreach materials.
Why Should You Hire an Art Writer?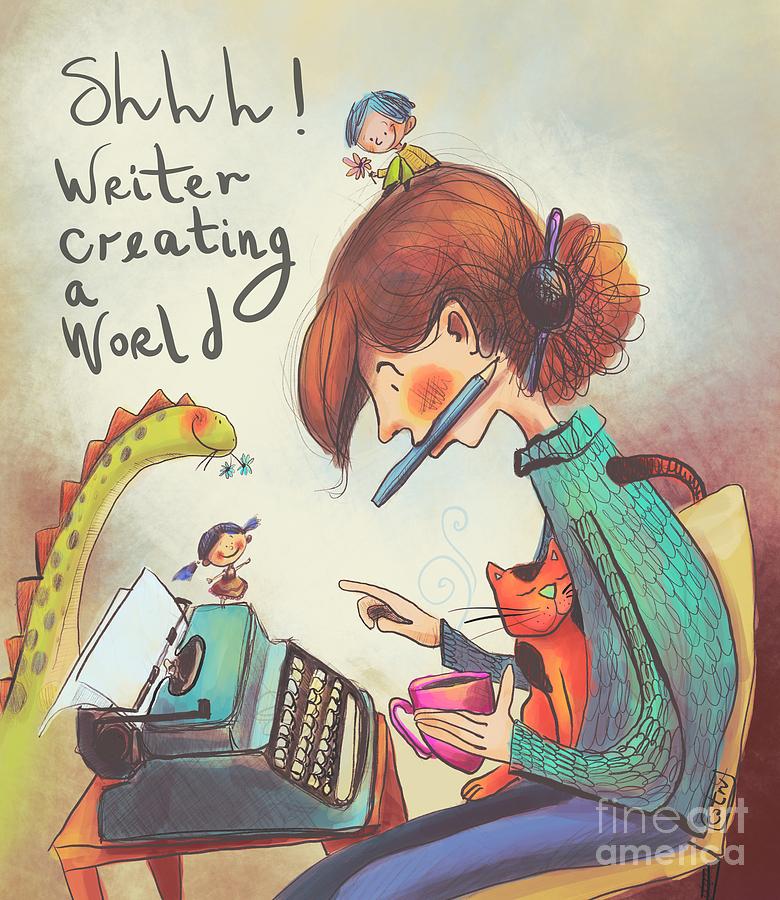 Many writers have an interest in art, but that doesn't mean that they're the perfect content developers for your website. An art writer should know about topics like:
Today's most popular visual artists, including people like Jeff Koons, Takashi Murakami and Njideka Akunyili Crosby.

Influential artists who make sculptures, abstract art, video art, portraits and landscapes.

Popular art styles, including pop art, cubism, impressionism, surrealism, art deco and abstract art.

Artists who exemplify historical art movements, such as Raphael during the Renaissance period and Gustave Courbet during the Realism period.
Even if you don't need a writer to create content about these specific topics, it makes sense to hire someone familiar with them because it shows a familiarity with the history of art and today's emerging trends.
Know What Types of Content You Want From Your Art Writer
Before you look for an art writer, think about the content that you need. Many businesses want their freelance writers to create:
Blog posts.

Social media posts.

Product descriptions.

Newsletters.

Email campaigns.

Calls to action.

Landing pages.
If you need an art writer, you also might want to consider publishing content like:
Museum and gallery guides for travelers visiting cities.

Artist profiles that will get readers excited about a person's work.

Evocative descriptions of artwork that compels art lovers to visit your gallery space or museum.
Everyone has unique content needs. Thinking about your needs ahead of time will help you choose an art writer who has written the sort of content that you want for your pages and accounts.
Look for a Reliable Art Writer With Excellent Client Reviews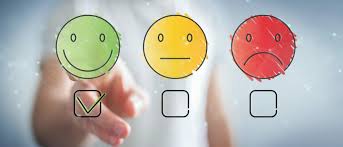 Scripted makes it easy for you to compare the writers on our platform. A quick search will introduce you to some of Scripted's most popular art writers. Visit their profiles to see who gets excellent reviews from other clients.
All of Scripted's writer profiles give you:
The author's bio that describes some of their experiences and interests.

Links to the writer's social media profiles and professional websites.

The percentage of times that the author follows project guidelines (ideally, you want someone with a score close to 100%).

The number of reviews left by Scripted clients for the writer.

The writer's score based on a five-star point system (those over 4.5 stars usually make excellent options because they know how to please their clients by producing excellent content).

Links to recent writing samples that you can read to learn more about the writer's ability to mimic brand voices and adapt to the unique needs of diverse publications.

The number of clients who have favorited the writer.
If other clients love working with a certain art writer, you will probably enjoy that person's work, too.
Read Work Samples Before Hiring an Art Writer
Scripted profiles show you recent writing samples from writers. Take time to read those writing samples before you hire someone for a job.
Writing samples can tell you a lot about a content creator's approach. Don't necessarily expect an art writer to only have samples that cover artists, museums, and galleries. You will probably find content about other topics, too.
Don't ignore writing samples just because they don't cover art. Reading blog posts about unrelated topics can still give you insight into how well a writer adapts to each client's needs. If the writing samples show that the person can use a broad range of voices and writing styles to connect with diverse audiences, you know that person has plenty of experience and understands the mechanics of good writing.
If writers provide links to their professional websites or social media accounts, follow them to see what types of articles they publish. Since Scripted profiles tend to display a writer's recent work, you may not see content about art. The writer's website, however, may have more samples that you can read. Ideally, you will find someone who shares your passion for art.
Ask Writers to Submit Ideas for Your Website or Social Media Accounts
Whether you want to promote your gallery, increase traffic to the e-commerce site where you sell your art or grow an audience of people interested in reading your blog, it probably won't take long before you run out of ideas.
It takes a lot of thought and research to develop content ideas that will get attention. Besides coming up with topics, someone also needs to research keywords that will improve your content's search engine rankings.
Scripted relieves you of this responsibility. If you have an idea that you want covered, you can ask select art writers to send you proposals based on the topic. You can also request general topic ideas from Scripted writers.
You have no obligation to accept the proposals you receive. When something impresses you, you can accept the proposal and have the writer get to work immediately.
Develop Ongoing Relationships With Art Writers Who Consistently Impress You
Every writer on the Scripted platform has passed vigorous tests to make sure they make sound choices about grammar, word choice and search engine optimization. Just because someone writes well doesn't always mean that you will love their work. People have their own preferences about writing the same way they have opinions about art and artists.
When you find someone who consistently impresses you, try to develop an ongoing relationship with that writer. You can encourage them to keep submitting proposals and working with you by:
Giving them positive feedback that lets them know how much you appreciate their work.

Asking them to send you proposals when you need content.

Accepting projects shortly after your writer submits them to help them get paid quickly.

Tipping them when they produce content that you love.
Scripted wants members and writers to support each other. By showing appreciation, you can help build a relationship between your company and your favorite art writers.
Hire a Vetted Art Writer on Scripted!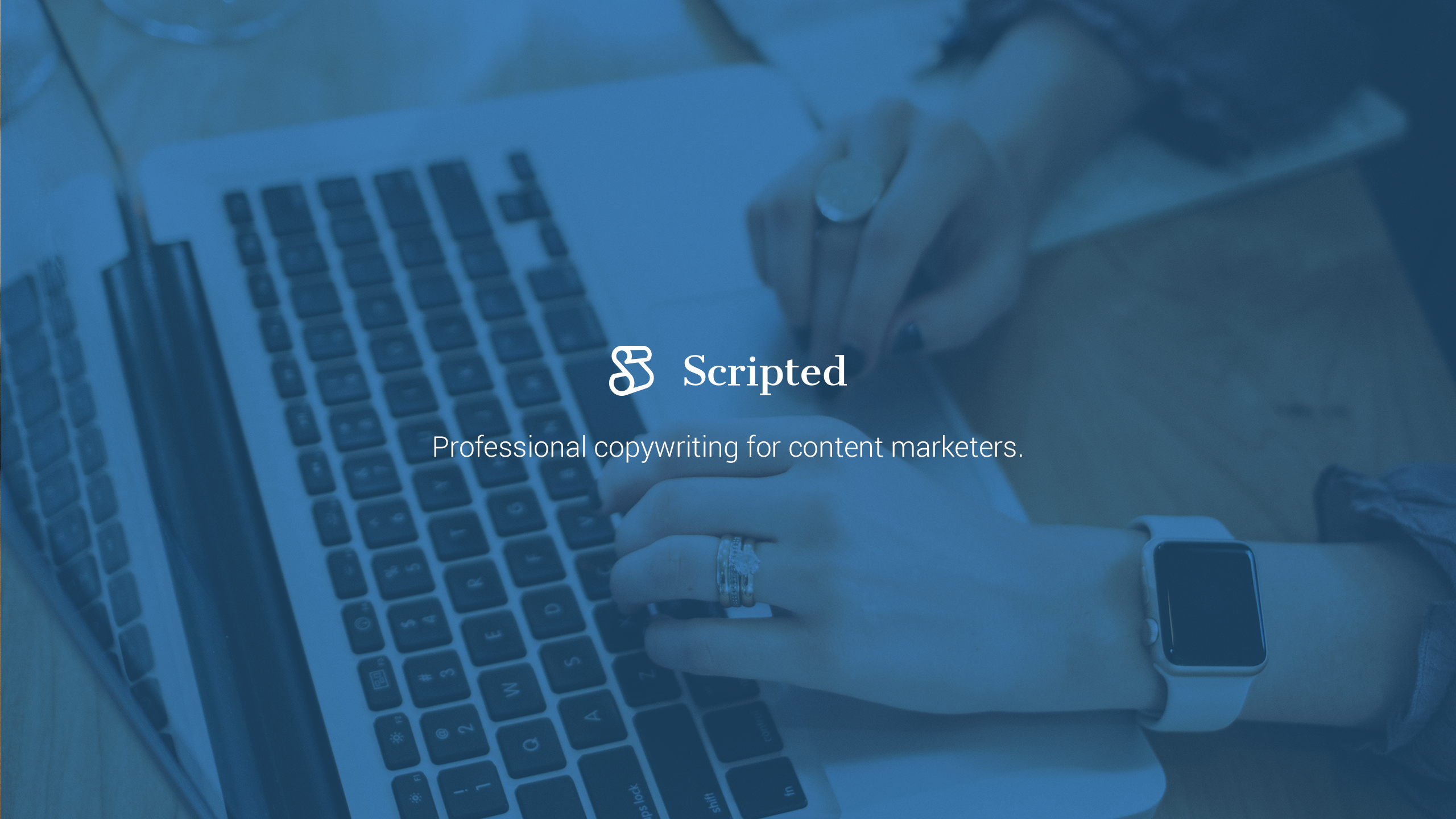 Scripted has many art writers in our network. You can search for art writers and hire the ones that appeal to you. If you want a more hands-off approach, sign up for a Cruise Control membership. Cruise Control gives you access to a dedicated account manager, a complete content marketing strategy, analytics, and other specialized services that will help your content excel.
Do you want to hire an art writer today? Get started with some of our most popular art writers by visiting their profiles right now!