Hiring a Career Writer: The Step-by-Step Guide

Looking to hire a writer familiar with career and recruitment topics? Selecting a specialized writer is one of the absolute best things you can do to add value to your content, speed up the writing process, and even improve your site's authority. Of course, choosing a specialty writer takes a little bit of planning and forethought to ensure you get the results you want.
This guide will take you through all of the steps so you can streamline the hiring process and start publishing better content sooner.
Why Hire a Specialized Writer?
When it comes to filling your writing positions and getting your content created, you have two options: A general writer or a niche writer. A "general" writer -- that is, someone who doesn't specialize in your industry, but has professional writing experience -- can be a good fit for certain projects, especially short and simple ones. However, when it comes to picking a go-to writer or hiring someone for a long-term, large, or important project, a niche writer is always going to come out on top.
Finding a writer who's familiar with your industry promises a number of benefits, including:
More Value:

 

With a pre-existing foundation in your niche and even personal knowledge about your industry, niche writers will always be able to deliver more thoughtful, valuable content for your readers. Their insight is what's going to keep people coming back.
Streamlined Work:

 

Since they aren't starting from scratch, a niche writer is going to have a better handle on the information they should collect from you before the project starts, allowing them to seamlessly incorporate all necessary details about your company, offerings, and industry before they begin writing. This helps streamline the entire process while avoiding back-and-forth emails and last-minute revisions.
Quicker Delivery:

 

Aside from knowing what they need from the start, a niche writer is also bringing a wealth of knowledge to your project to begin with, minimizing the necessary research time while improving the overall quality of the piece. That means a niche writer may be able to get better content to you quicker.
Authority:

 

The best niche writers have made a name for themselves in your industry, whether through their writing projects or from a respected position or degree they hold. That means, if you're publishing their name alongside the content, you'll gain instant authority for merely being associated with them.
These benefits are truly only the beginning. When you find the right career writer for the job, you'll enjoy a smooth, stress-free process that will convince you to always choose a niche writer.
What to Look for in a Career/Recruitment Writer
The ideal writer for your project is going to bring pre-existing knowledge, if not first-hand experience, to the table. This can put you in a position where you can select from a number of different characteristics, depending on what you're looking for.
For instance, if you have a website completely devoted to making a recruiter's job easier, you should seek a writer who has experience in the recruiting space. That could mean they have worked as a recruiter themselves, they hold a relevant degree (like human resources or business administration), and/or they have worked on a number of similar projects in the past.
Meanwhile, if you have a website where you offer career advice to job-seekers, your writer may begin to err on the generalist side. While you should still seek a writer who's familiar with topics like interview best practices, resume writing, and so on, your website is covering a vast number of topics for a wider audience, which means you'll have a wider selection of writers, too.
Ultimately, your writer should be:
Friendly and responsive
Experienced with similar topics
Able to write in your preferred style
Bonus:

 

Recognized in your industry
Finding a writer who checks all of these boxes can be tough, but a streamlined hiring process can help.
The Hiring Process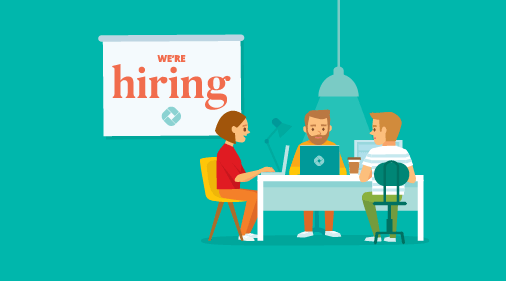 These steps will help put you on the right track so that you can hire the perfect writer for your business.
1. Choose The Right Platform
To start with, you should make sure that you're looking for your writer on the right platform. Your best bet is to choose a content production platform over an open-registration service website like UpWork or Fiverr. While there are certainly good writers to be found on the latter, these platforms make your job much more difficult because they allow anyone to sign up without any vetting for their experience or professionalism.
Instead, opt for a closed platform like Scripted where every applicant is interviewed and vetted before ever getting the opportunity to pitch to your project. Platforms like ours also help narrow down your selection with ease thanks to tiered rating badges, client reviews, and hiring features like invitation-only.
2. Create a Detailed Brief
Once you know where you're going to be hiring, you need to flesh out what you're going to be hiring for and that means coming up with a brief that explains exactly what you are envisioning. This brief should include examples of the writing style you like, links to your existing content, and an outline detailing any specific topics you want your writer to cover. Keep in mind, you can also ask writers to come up with an outline or even a topic for you.
Additionally, your brief should link to your brand book or give a thorough explanation about your company so that the writers understand who they're going to be writing for, what you're offering, and your overall goal for the content. Taking the time to make these things clear from the start is essential to a smooth, simplified process.
3. Examine Your Proposals
Once you have your brief out there, writers will begin sending proposals to you. The best proposals will not only give you a brief introduction to the writer and why they're a good fit (perhaps linking to similar content they've written or explaining their background), but they will also give you a summary of how the writer plans to approach your content.
For instance, a writer's proposal may include a rough outline they intend to pursue, a summary of the style they plan to use, and even information about where they will get the information and statistics for the article. It's easier to compare apples-to-apples if you ask for these specific elements in your brief.
4. Compare Writers' Expertise
As you examine the proposals you recieve, make sure that you're comparing writers based on what you think of their proposed approach and their background experience. If you're hiring on Scripted, make sure you're taking advantage of our advance rating and tier systems to look at customer reviews, overall star ratings, and the writer's tier (bronze, gold or platinum) to help you ascertain who's the best fit.
Meanwhile, you should also be comparing the cost. There's no doubt that specialized niche writers tend to charge a little more per word than general writers do, and for good reason. The price goes up further if the writer is able to bring their recognizable name or respect background to the project, which brings value in itself.
5. Communicate Throughout
Starting with a small project to test the waters with a new writer is always advisable, and once you choose one for your first project, make sure you're available for any questions they may have. The first project tends to be the rockiest as the writer works to figure out the minute details regarding the style you have in mind and the direction you're envisioning for the piece.
Utilizing the messaging feature and any revisions that are available to you will help make sure that all of your projects go smoothly. Communicating with your writer is also going to help you avoid delays and misunderstandings while helping you build a long-term relationship, so don't hesitate to keep in touch throughout and between projects.
Find Career Writers on Scripted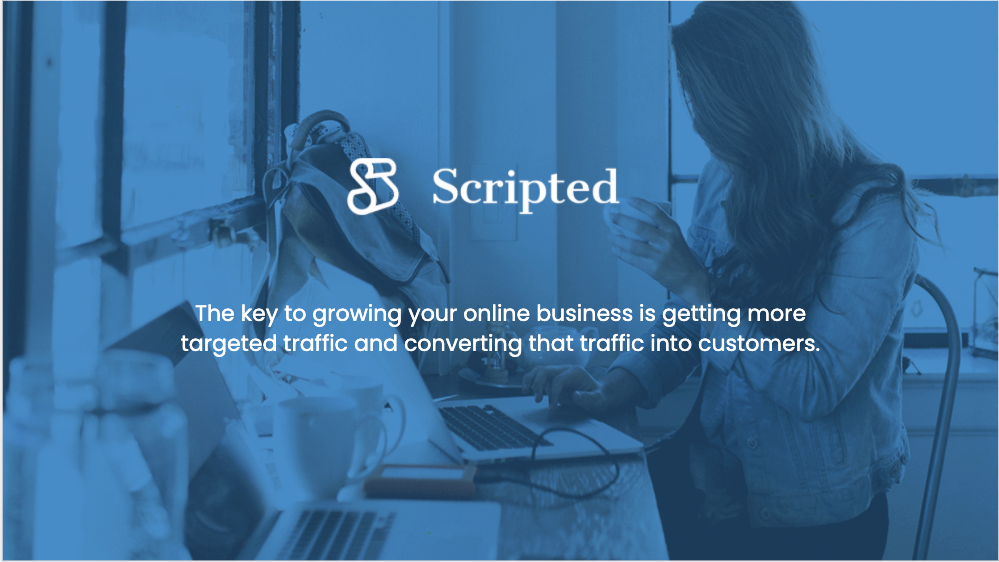 Interested in hiring a career or recruitment writer for your company? Scripted has a number of highly specialized, respected writers in your niche excited to help you complete your next project. Click here to learn more.