Hiring a Cannabis Writer: The Step-By-Step Guide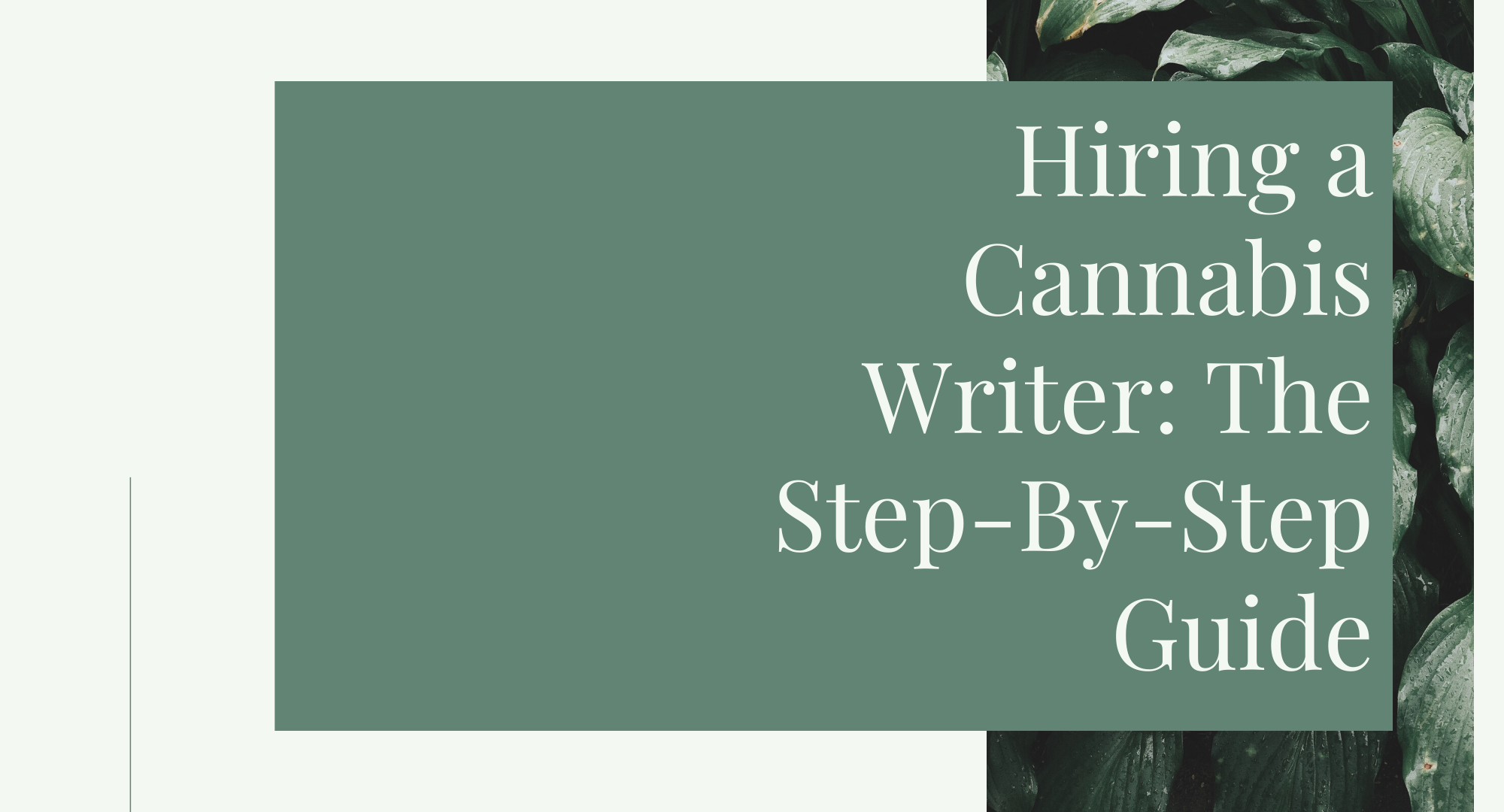 Since the legalization of cannabis and cannabis products in the U.S., many companies have been on the hunt for a talented cannabis writer. With so many changes happening in the industry, any company involved in the industry needs to have regular content to keep their audience in the know. You want to relay info about updated regulations, new market trends, breaking science, and other developments to the public in a timely fashion. Anyone working in the cannabis market needs a professional cannabis writer for consistent blog content creation. 
To choose the best cannabis writer for your content writing needs, follow the steps outlined below. 
Step 1: Write Your Job Description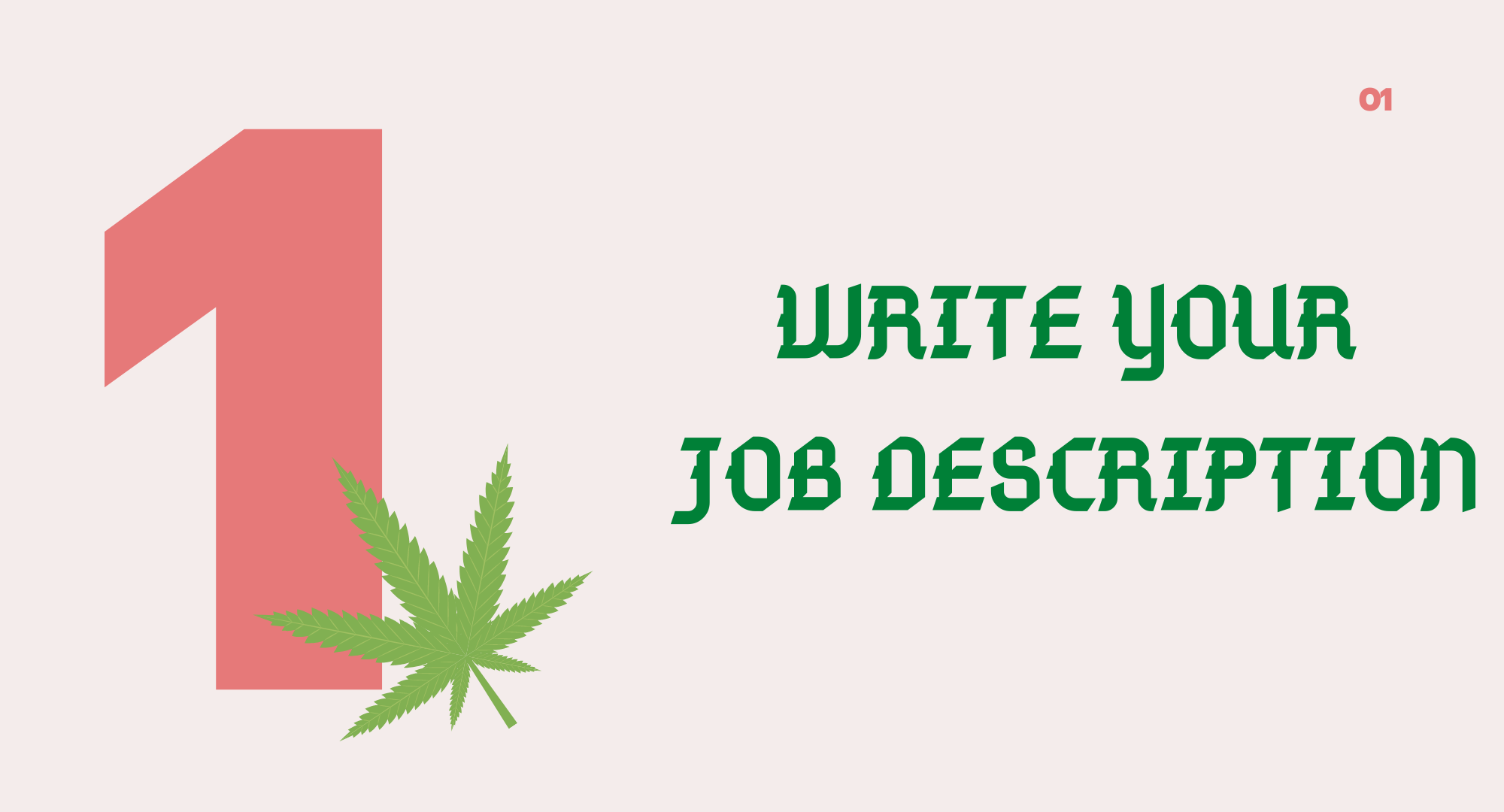 When looking for a cannabis writer, the first step should be to clearly define the scope of the job. This is especially important for a cannabis writer who needs to have some insight into the industry. If you don't articulate your requirements for a writer, you can run into headaches during your search. Posting a generic ad on a job board will result in tons of applications that you have to sift through and, most likely, applicants who aren't qualified to create top-quality cannabis content. 
Here are some things to keep in mind as you define the scope of your job:
Tone

: What kind of tone/voice are you looking for (e.g. professional, casual, funny, academic)?

Format

: What format of cannabis copywriting do you need (how-to guides, articles, social media posts, etc.)? 

Budget

: How much are you able to pay for content?

Timeframe

: What is your ideal timeline for content creation? 

Expectations

: How many articles or other types of content are you looking to produce in a given timeframe?
Step 2: Know Where to Find Cannabis Writers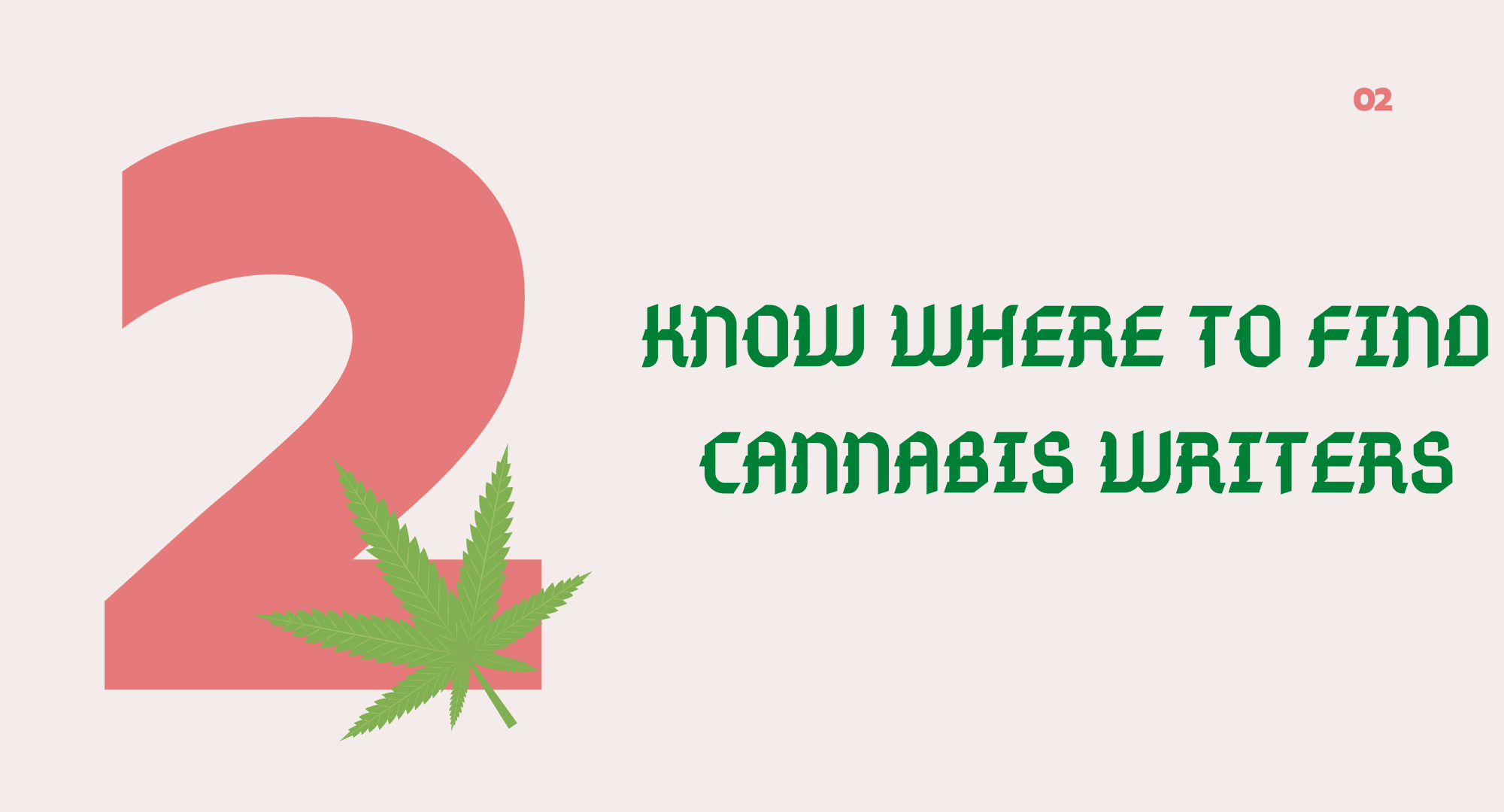 You can find cannabis writers either by searching independently or by using a content platform.
Independent Search
Lots of freelance writers have their own websites and you can find them through a Google search for cannabis writers. Look for writers who are 'for hire.' This can be a good option if your company regularly works with freelancers or if you already have an idea about how the process works. The downside of working with writers independently is that many specialists in the cannabis industry are already overloaded with work. You want to make sure you hire a writer who can devote the time and energy to really getting to know your business and your content needs. 
Content Platforms
Another way to find cannabis writers is to seek them out on content platforms. Reputable platforms work to match writers with companies based on the writer's skill set and background. They select only the most skilled writers and keep track of ratings, reviews, deadlines, payment arrangements, and everything else. It makes the process of working with a freelancer much easier and more efficient than hiring an individual writer on your own. If you don't have a lot of time to manage every detail of the writing process, it might benefit you to find a cannabis writer through a quality content platform like Scripted. 
Step 3: Fine-Tune Your Job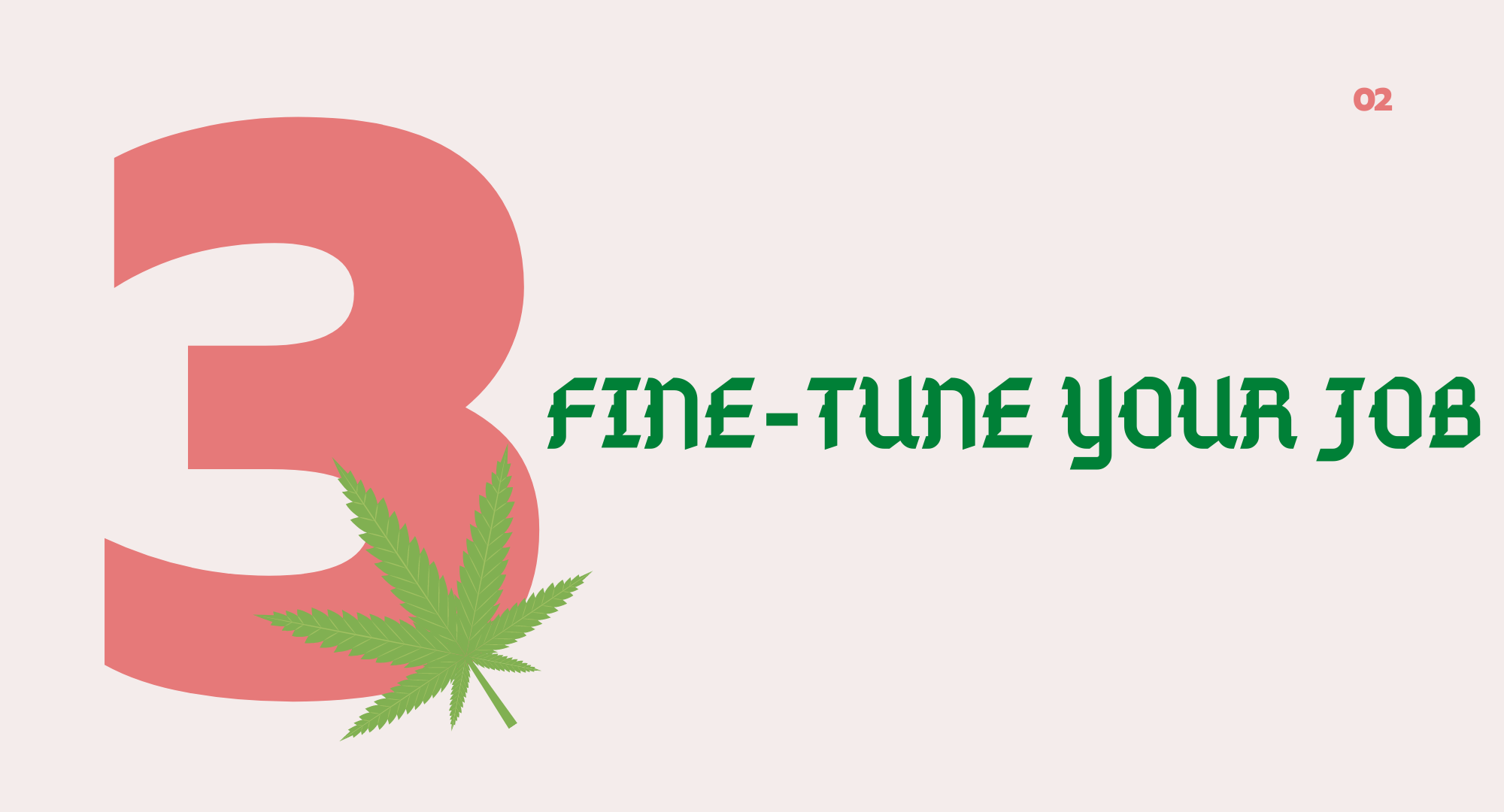 This step expands on your initial job description in Step 1. You want to flesh out the job or project requirements as much as possible in order to minimize confusion and increase your chances of finding the best writer. 
Example: We are a small cannabis company located in Henderson, Nevada looking for a local writer to produce consistent blog content and social media posts. We would like to publish 3 blogs per week, each one between 1,000 and 1,500 words. Articles should cover industry news, regulation changes, local events related to medical marijuana, and reviews of our products. Our tone is casual and humorous, but also informative. 
Businesses might also include examples of other blogs they like, potential article titles, and any other information that helps the writer. The more specific you can be with job postings, the better. 
Step 4: Assess Potential Candidates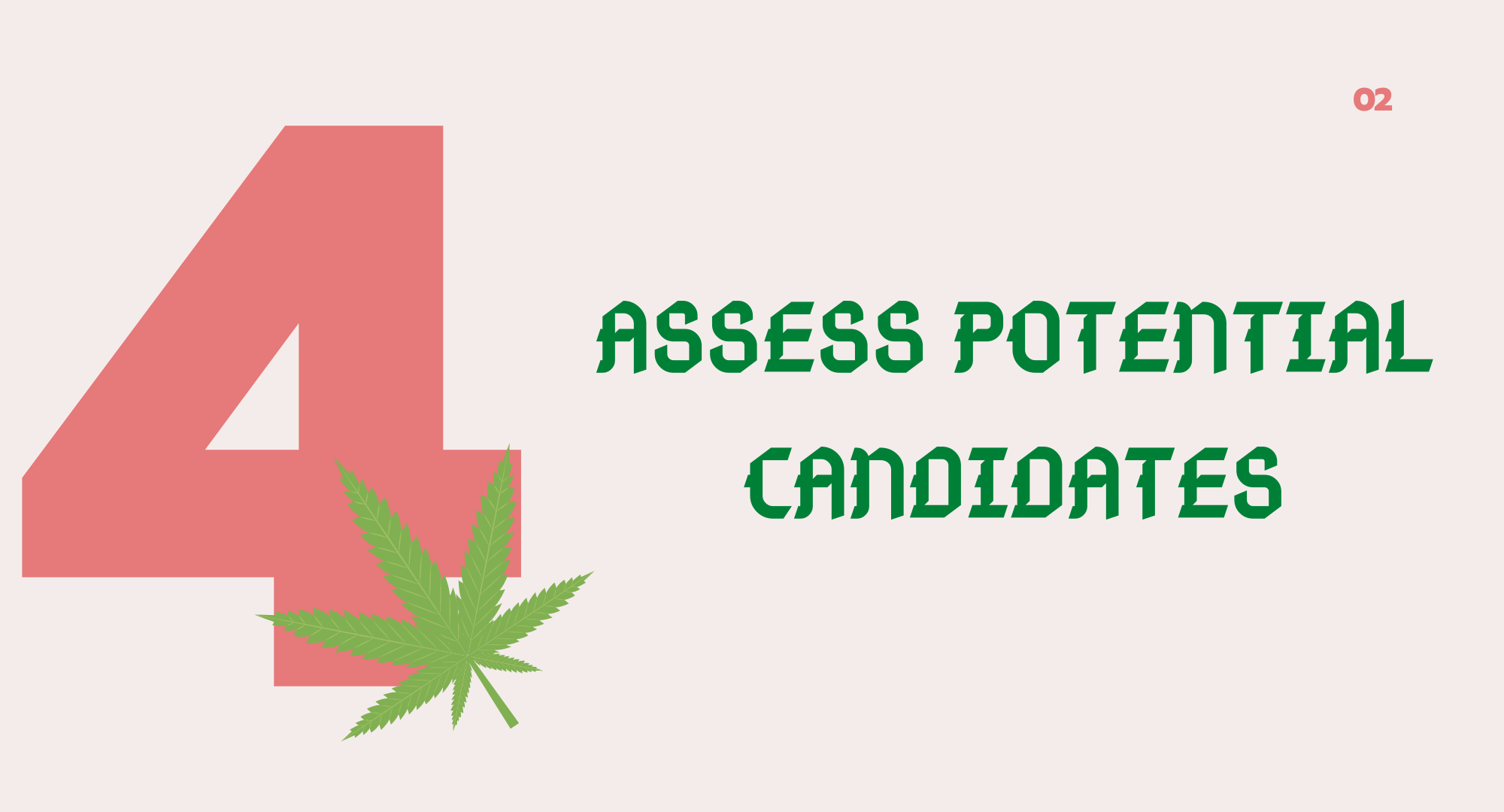 Now is the time to start vetting cannabis writers and choose one that seems like a good match. Instead of jumping at the first writer you see, set aside some time to review multiple writers so you can make an informed choice. 
Review writing samples of each candidate. Look at their style to make sure they have a tone and voice that matches yours. Check for technical writing skills and overall ability to craft engaging content. 
Check their ratings and customer reviews. Many platforms give writers star-ratings or offer reviews from past clients. Make sure your writer has good ratings. This is a good sign that they are consistent about meeting deadlines and producing high-quality content. 
Look at their background and writing experience. When you're seeking out a cannabis writer, make sure your candidate has experience writing in the industry. If you're unsure about their experience, feel free to ask them to see samples about cannabis products or news. 
Step 5: Get to Work!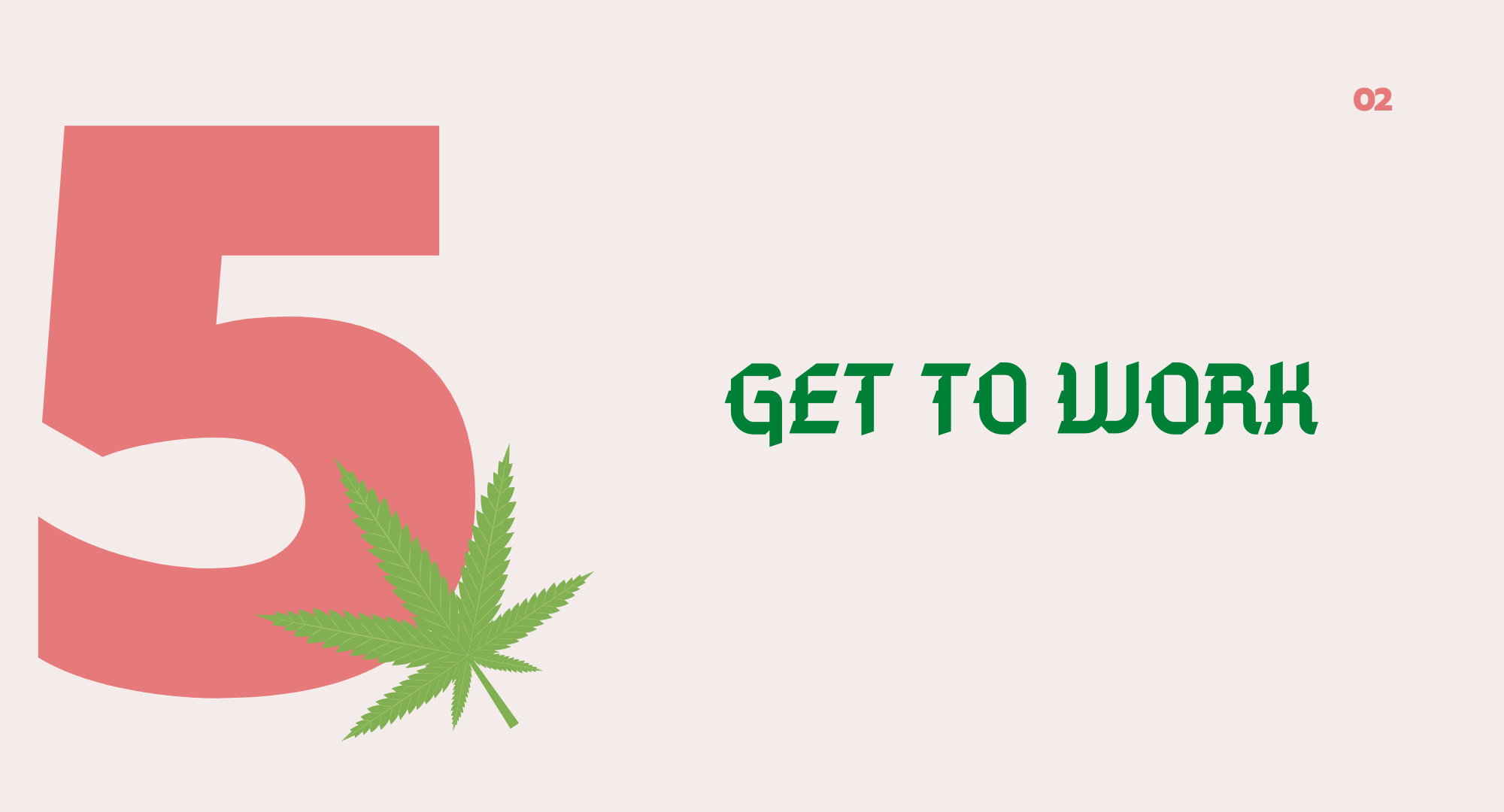 Once you select a writer, it's time to assign the first job. It's best to start with a small job as a trial run. That way you can make sure you and your writer communicate well and that you're happy with the quality of content before diving into a big project. Make sure that you provide them with a clear and detailed job description so there isn't any confusion about your expectations. This is when it is especially convenient to work with a content platform. They make sure that details like deadlines, style requirements, payment arrangements, etc. are clearly defined and managed so you don't have to worry about them. Either way, make sure that your writer has everything they need to get the job done right. 
Step 6: Review & Iterate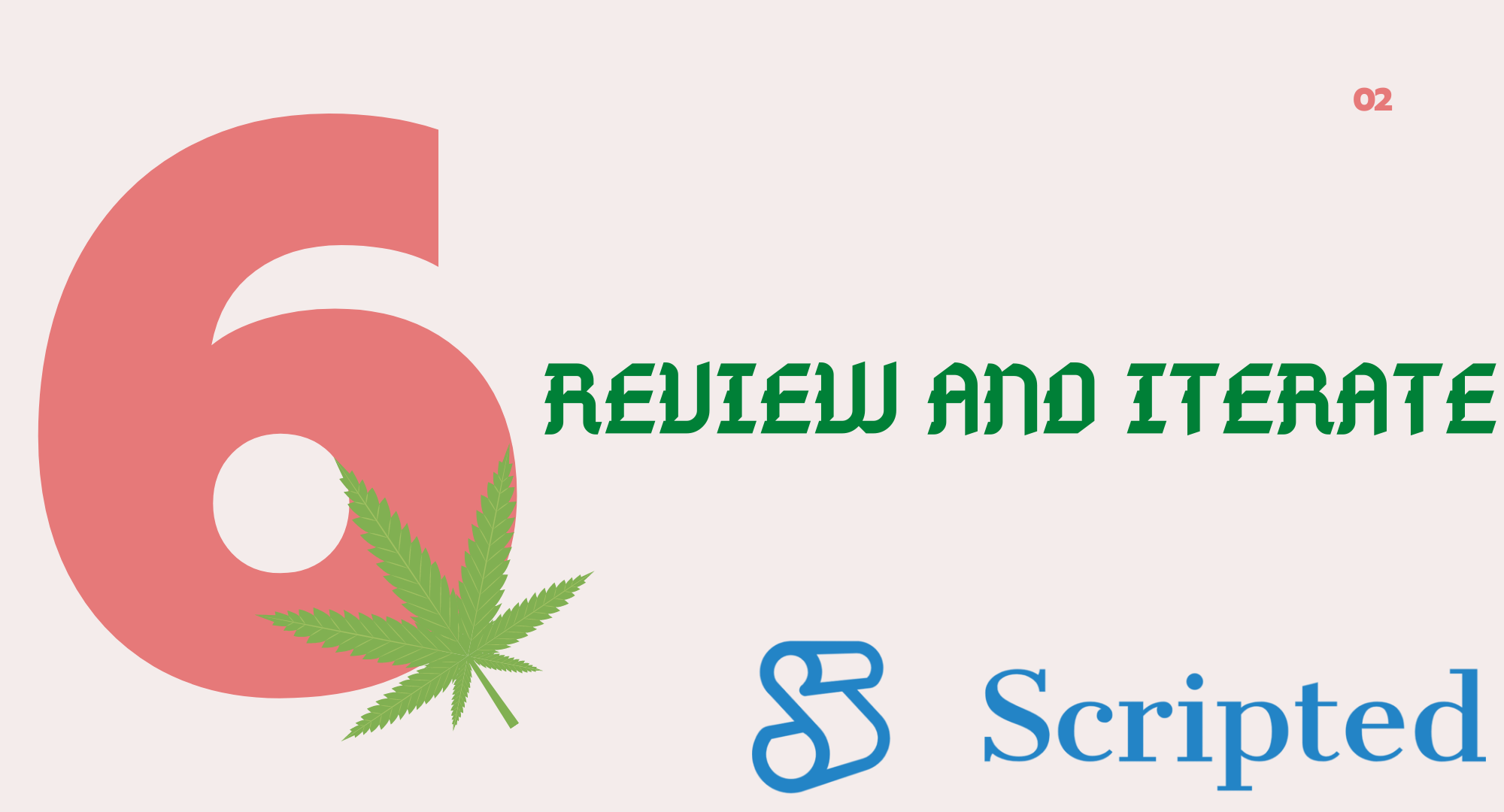 The last phase is where you receive the initial draft from your writer and have a chance to review it. When assessing the content, be sure to look for things like typos and grammatical errors, matching tone and voice, content that is engaging and relevant, etc. You can request edits and give the writer more information as needed. If you choose to work with the writer again, giving this initial feedback helps to fine-tune the process so you can work together more efficiently going forward. Working with the same writer is a great way to guarantee consistent, reliable content. 
Want to check out some of the best cannabis writers on the web? 
Browse through our selection of top-rated cannabis writers. You can read their bios, review writing samples, look at customer ratings, and more. Hiring a quality cannabis writer can help your business generate leads, build brand awareness, and establish your company as a thought leader in your industry.