Guest Blogging: How to Get Published On High Quality Sites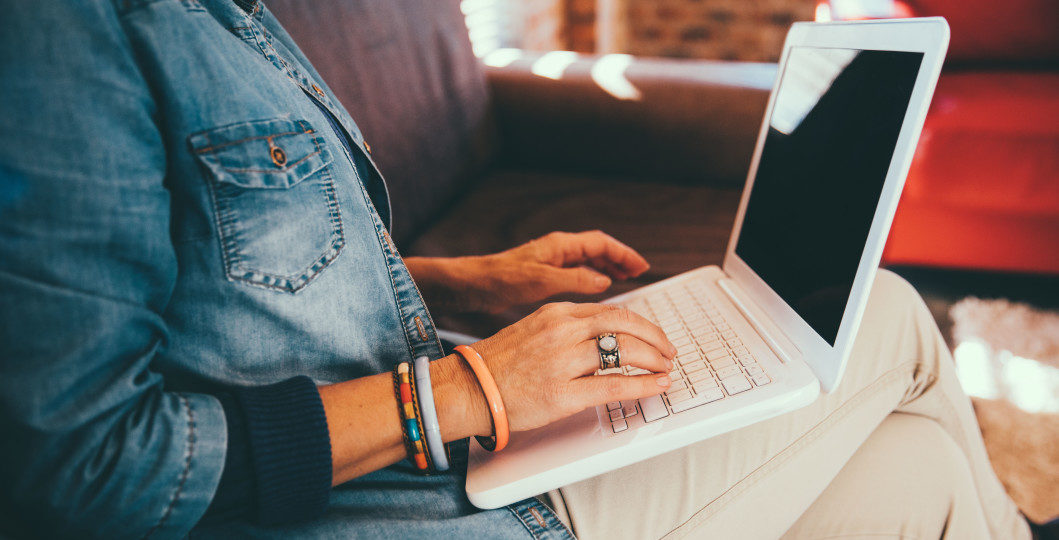 Anyone who has tried guest blogging already knows that it can be a challenge. It's not only hard to find good topics to write about, it can also be a headache to get your finished piece published in the right places.
What's more, it can be extremely disheartening to spend hours researching and writing only to have your post rejected by a blog--or dozens of blogs.
In this step-by-step guide, you'll learn how to find guest blogging opportunities and how to enticingly pitch your post. You'll even be able to decipher whether or not a site is worth reaching out to.
If you take the time to go through these steps every time, you'll be able to gain immense value from your guest blogging endeavors. But first...
Is Guest Blogging Effective?
From independent case studies to large-scale research, there are many statistics to back up the effectiveness of guest blogging. However, to really emphasize how good this tactic is, it's important to break down the goals of guest blogging and what exactly a guest blogger might be trying to achieve.
#1 Build Authority
For many people, the first goal of guest blogging isn't SEO or traffic, but something a bit more indirect that can affect both of those things. Many guest bloggers are out to build authority. That means they want their name to be seen by a lot of people in their niche so that readers will begin to associate it with quality information.
How effective your guests posts are at building authority for your name ultimately comes down to the quality of your guest posts. Make sure to offer real value to the reader. Don't get caught up trying to subtly (or not so subtly) promote your own website. If they like what they read, you'll be able to enjoy the second benefit with little extra effort.
#2 Increased Traffic
Getting more traffic to your website is another huge benefit of guest blogging. By guest posting in relevant places across the internet with a link back to your site, readers may very well click-through to get more from you.
This is something basicblogtips.com dug into with their own case study where they published multiple guest posts linking back to the site and then tracked changes in traffic.
In the 75 days following their guest posts, the number of website visitors increased by 9% and the number of visitor actions increased by 8%. They also had a 15% drop in bounce rate, attributed to the growing proportion of users who were deliberately coming to the site from the guest posts and looking to get more from the author.
During this time, they also gained a few new feed subscribers.
#3 Improved SEO
The backlinks that are being built as part of the guest blogging process are extremely beneficial for your SEO and will help your site's rankings in the long-term. Anyone who has spent time trying to build links will tell you how difficult it can be--not just acquiring links but relevant links from trustworthy sites.
Guest blogging is a proven SEO tactic that, when done correctly, benefits everyone involved.
However, as Neil Patel points out, if you're just after backlinks, focus on pinpointing blogs that have a strong root domain authority (DA). They will offer you the best results as far as SEO goes.
Step #1 Locate Good Opportunities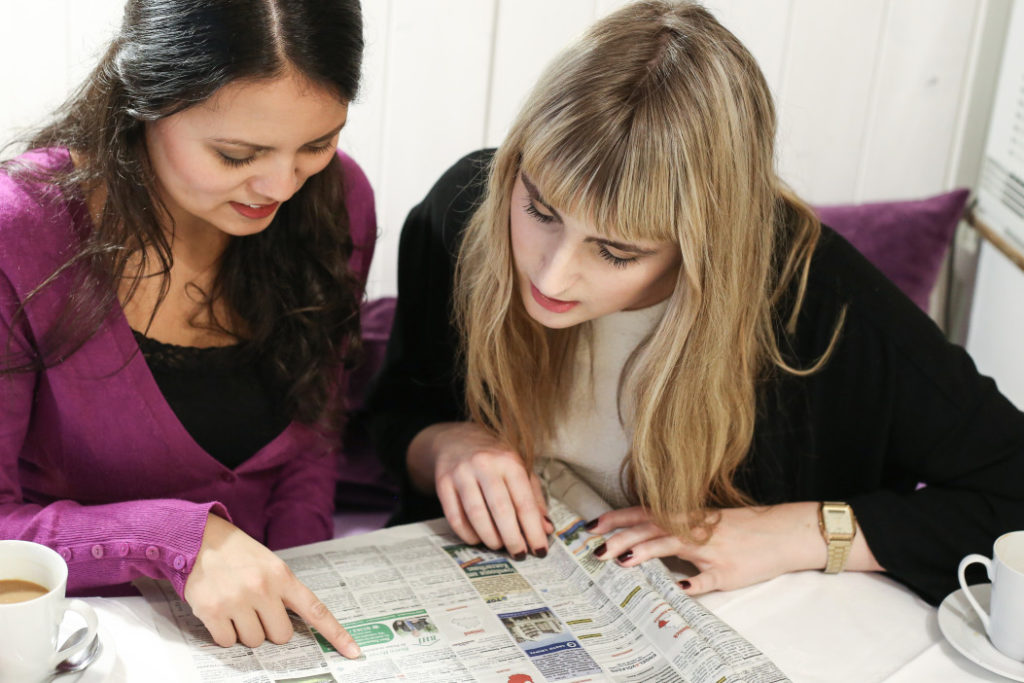 There are plenty of new and low-quality websites vying for your free content. Posting to such websites will really only benefit the site that's publishing your post because they have little traffic and/or a poor DA.
These sites are a waste of time and a reminder why you should put a little extra effort into this research phase. When done correctly, your guest posts will form a mutually beneficial partnership.
Here are a few simple steps to locating good opportunities.
What Characterizes A "Good" Blog?
First and foremost, a "good" blog for your guest posts will be laser focused on your industry. The site you post to needs to be relevant to your niche with its content focused and the audience interested in your niche.
The blog should be active on social media, sharing posts and hopefully having the posts re-shared too. The readers should also be engaged with the content. Posts should have comments and active discussions.
How to Find a "Good" Blog?
Method #1
The first and most popular method for locating these opportunities is to use keyword searches. Here are some phrases to use, just replace the keyword with a keyword from your niche:
keyword "guest post"
keyword "guest post by"
keyword "submit a guest post"
keyword "become a guest blogger"
These should pull up guest posts submitted by other writers or even lead you directly to the submission/contact page for a website.
Method #2
If you have ever analyzed your competitors' backlinks, it's very likely some of them come from guest posts they have submitted. Getting guest posts on the same sites can help your blog too. Use toosl like Open Site Explorer, Ahrefs, or Buzzsumo to pull up your competitors' backlinks and see what's worked for them.
You can also use those tools to check the domain authority of these potential publishers.
Step #2 Prepare to Pitch
Before you reach out to anyone, you need to go through a few preparation steps to make sure your pitch is one that will get you recognized.
Get To Know The Site
First, familiarize yourself with the site's pre-existing content. You don't want to pitch an idea that has been covered in the past. You also don't want your writing style, perspective, or topic to stick out like a sore thumb.
An example would be a blog that writes about cycling and you pitch them a blog about motorcycles. You may both be interesting in bikes, just not the same kind of bikes. Read carefully.
You should also consider the audience's skill level regarding the topic at-hand and the general format writers follow (i.e., listicle, top ten, detailed tutorial, etc.). Does this site just do in-depth white papers? Don't pitch them a Buzzfeed-style listicle.
Learn From Other Guest Posters 
It's always helpful to review the work of previous guest bloggers. Some site owners will be looking for specific points-of-view or first-hand experience and that will be represented in the guest bloggers who have been permitted to post previously.
As an example, a quick look into a list of previous guest bloggers for a business blog may reveal that they are all consultants. There are also some other interesting aspects that can help or hinder you. Read up on them in this study by Moz and it will help you word your pitch more enticingly.
See What Performs Well
This is the final step you should take when preparing your pitch. Your pitch is much more likely to get accepted if it follows the format or style of a previous post on the blog that has performed well. To figure out what posts have done well, use these links:
http://topsy.com/s?q=domain.com - See how many times different posts have been tweeted.
http://plus.topsy.com/s/domain.com - See how many times different blog posts have been shared on Google+.
http://delicious.com/search?p=domain.com&jtf=E&partial_type=B - See how many times different blog posts have been saved to Delicious.
http://digg.com/search?q=site:domain.com - See how many times different posts have received votes on Digg.
Use these links, or a tool like Buzzsumo, and you may be able to discern certain patterns in the posts that perform well. For instance, they might all be tutorials featuring lots of visuals or they may mostly be list articles.
Step #3 Pitch Your Idea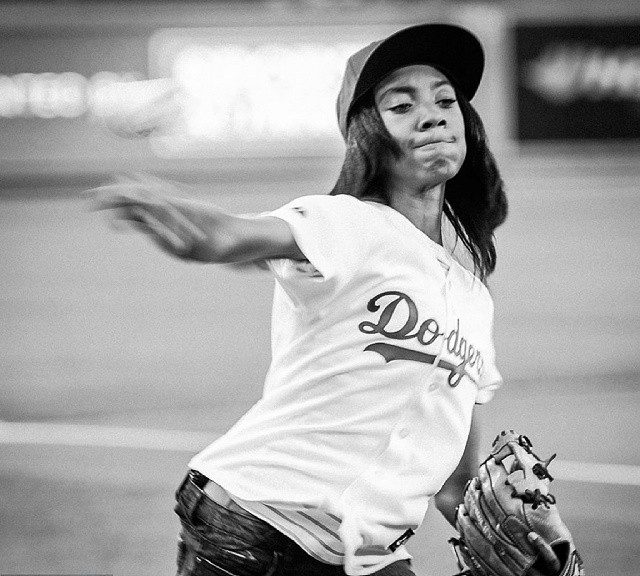 Now that you have done the legwork, you can finally reach out to the blog owner and pitch your idea to them.
Of course, if you have the time, it may be smart to wait until the blog either publishes a new guest post or advertises that they are actively seeking a new guest post. These events will help you time your pitch and may make it even more appealing. However, your pitch may very well be accepted anyway.
Read The Guidelines
Many blogs will link to guest posting guidelines that will detail what they want you to submit in your pitch.
Some blogs just want a title and a few sentences describing your idea, others will want a sample paragraph (or two) from the post you plan to write. Other sites will expect a portfolio of some prior work you have completed along with your idea or on its own.
The point is, be sure to read the guidelines. Your pitch may be great, but if it doesn't give them what they're asking for, they probably won't think twice about rejecting it.
Get Personal
Don't send a form letter to a dozen sites asking for permission to guest post. Instead, personalize every email to help it get noticed.
Especially with high-ranking and popular websites (which are the ones you'll be targeting), most webmasters get a hundred emails a month asking about guest posting. Yours needs to stand out with a unique pitch.
Be sure to start the email with the name of the person you're contacting. Generally, this is the name of the blog owner and that's the name you should address your message to.
Introduce Yourself
The research you did into the previous guest posters should not go to waste. After figuring out the most common guest poster persona/characteristics, be sure to highlight any that represent you. For instance, if previous guest posters were mostly bloggers, introduce yourself that way.
Be sure to link to your professional profile(s) and/or website. You should then layout a few strong reasons why you're the perfect fit as their next guest blogger. Tell them what you can bring to their readers and highlight the benefits you're bringing to the blog.
Share Your Ideas
Don't say you're going to deliver immense value, show them that you can by pitching some great ideas that align with their website's pre-existing content and audience. Pitch more than one idea so that they can mull them over and pick from their favorites.
There's also a bonus to pitching multiple ideas: If they like more than one, they may invite you back for another post in the near future.
Step #4 Write A Great Guest Blog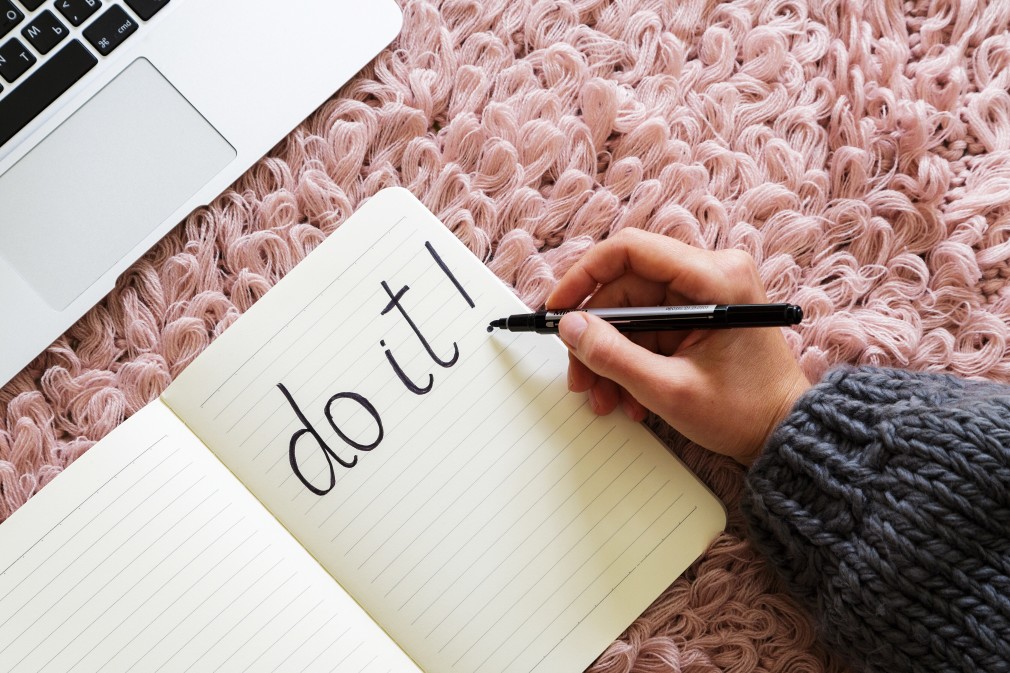 Once your pitch has been accepted, it's time to get writing. Be sure to communicate with them about when they expect you to turn in the guest post so you're not keeping them waiting. Make sure to meet that deadline or (preferably) submit your post a couple days early.
Don't Make It About You
Never turn your guest post into an advertisement. Focus on the topic at-hand. You can share first-hand experience if it's pertinent and valuable, but don't try to make yourself the center of attention.
Instead, quote experts and influencers to backup your claims and substantiate your knowledge. This will help you build more authority.
Include Links
When relevant, you should not only link to external websites but also to internal pages on the blog itself. Use site:domain.com intitle:keyword to locate pre-existing content on the blog that you can link to. This will show the blog owner that you know their content and it will make it a better read for their audience too.
Format It Correctly
Be sure the format of your guest blog matches the format of other posts on the site. For example, be sure to submit it in the same font, font size, and layout as other posts. Even if you're sending your post in a Word document and the blog owner will be uploading it themselves, make an effort to match their brand.
Check Your Work
Before sending, follow these final tips:
Read what you wrote out loud to check for wordy, rambling, or unclear parts.
Proofread what you wrote at least twice to check for typos and grammar errors.
Consider submitting an alternate title if you're not 100% certain of your choice.
Thank The Blog Owner
Finally, you've come to the last step in the process. This step is very simple: send over your blog post for submission and be sure to thank the site owner for the opportunity.
If you've done your work right, this guest post will open the doors to many opportunities in the future.