The Glossary of Modern Writers: Content Writers, Freelance Writers & More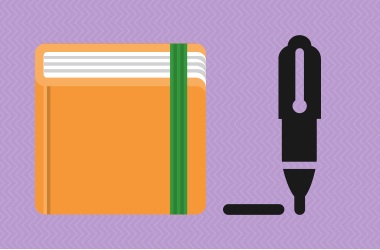 Different types of writers have a variety of skills for an array of jobs. Read Scripted.com's glossary to understand the differences between these types of writers.
Writers and
editors come in many forms
, but do you know the differences between these types? For those who
love the written word
and who want to work in the publishing and content marketing arenas, here are the definitions of several kinds of common jobs.
See also: How to Tell if You Need a Stellar Copywriter or Talented Content Writer
Content Writers
What they do:
Content writers provide content (articles, blog posts, web copy) for websites and other online publishing platforms. In many cases, this includes
content that is optimized for search engines
.
Copywriters
What they do:
Copywriters produce copy for the promotion of a business. Copy is persuasive writing in the form of product descriptions, advertisements, radio and television commercials, press releases, case studies, white papers and
marketing articles
.
See also: Which Type of Content Creator Are YOU? [QUIZ]
Freelance Writers
What they do:
Any writer who works for one or more companies as an independent contractor instead of as an employee is considered a freelancer.
Freelance writers
often work off-site and set their own schedules.
Ghostwriters
What they do:
A
ghostwriter
creates articles, blog posts or books for others, but doesn't receive a byline or credit. The person who hires a ghostwriter claims authorship of any produced work.
Marketing Writers
What they do:
Some people use the term "marketing writer" interchangeably with "copywriter." A marketing writer creates materials necessary for marketing a produce or a service. Examples include press releases, data sheets and sales materials.
Technical Writers
What they do:
Technical writers create technical documentation in the form of user or instruction manuals for products and specification sheets for equipment. The main goal of technical writing is to
make complex subjects easier to understand.
Different Types of Editing Jobs
Copy Editors
What they do:
Copy editors
review print and online written materials and make corrections in grammar, spelling and punctuation. They also ensure that the materials follow style guidelines.
Developmental Editors
What they do:
These editors are often found at publishing companies. Developmental editors often come up with book ideas, help plan and organize the books and may even create the outline for the writer to follow.
See also: What Makes a Good Editor? Insights From Our Editor Test
Proofreaders
What they do:
Proofreading is the final stage of editing. Proofreaders check the copy for grammar, spelling and typographical errors in the manuscript before it is published.
Web Editors
What they do:
There are two main definitions for web editors. One is that web editors correct online content for spelling, punctuation and grammar. Another type of web editor is also known as an HTML (hypertext markup language) editor. This person is usually a computer programmer or webmaster who maintains a website.
To Read More About Content Marketing, See Below:
The Essential Ingredients for Writing a High-Quality Blog Post
Five Tips for Writing Headlines That Get Attention
Why You Should Ignore Vanity Metrics in Content Marketing